Stay cool with these summer drink recipes. We suggest adding a little umbrella for maximum effect.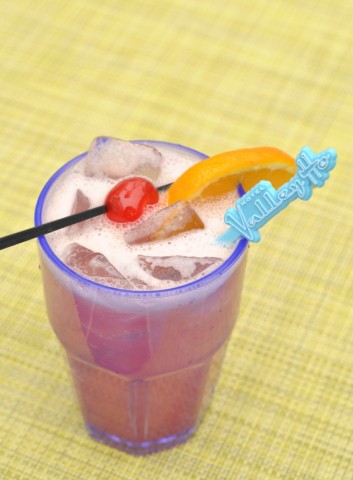 Mountain Breeze
1 oz. Smirnoff Vodka
1 oz. Cruzan Light Rum
1 oz. Hornitos Plata Tequila
1 oz. Bombay Gin
1 oz. Triple Sec Liqueur
2 oz. Sweet + Sour Mix
3 oz. Cranberry Juice
3 oz. Grapefruit Juice
Orange Wheel + Cherry (For Garnish)
Combine all ingredients in a shaker, shake well. Garnish with an orange wheel and cherry, and serve.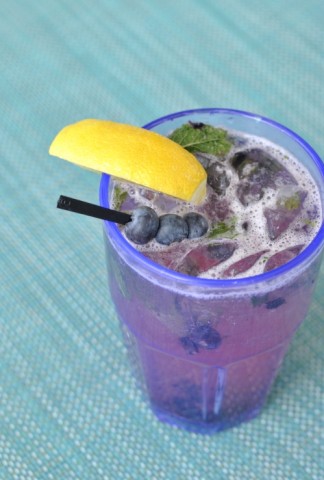 Blueberry Cooler
6 oz. Fresh-Squeezed Lemonade
2 oz. Smirnoff Citrus Vodka
Sprig of Fresh Mint
6 Blueberries
Lemon Wedge + 5 Blueberries (For Garnish)
Muddle ice, mint and blueberries in a shaker, add vodka and lemonade. Shake well, pour into a glass, garnish with a lemon wedge and five blueberries.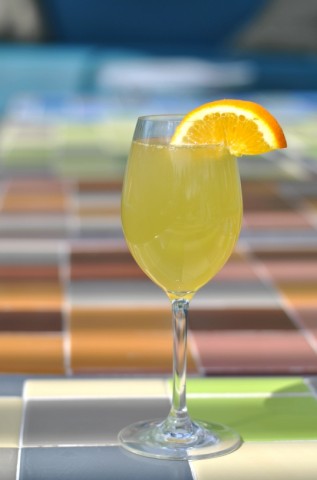 Hawaiian Mimosa
6 oz. Kenwood Brut Sparkling Wine
1 oz. Skyy Pineapple Vodka
Splash of Pineapple Juice
Orange Wheel (For Garnish)
Pour the wine into a wine glass and add the vodka. Add a splash of pineapple juice on top, and garnish with an orange wheel.
Recipes courtesy of OH Pool at Hotel Valley Ho.