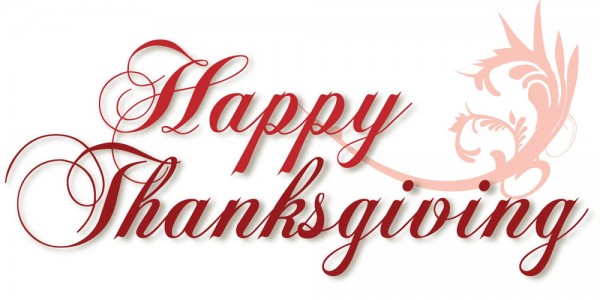 If you find yourself too busy to make turkey dinner this year, or just need a place to take your weekend guests, there are many restaurants here in Phoenix offering up special Thanksgiving feasts.
Thanksgiving at District American Kitchen and Wine Bar
Enjoy a three course dinner that includes items such as harvest soup, roasted turkey and gravy with andouille stuffing, orange-scented green beans and a chocolate pumpkin chiffon tart.
Details: District American Kitchen and Wine Bar at the Sheraton Phoenix Downtown 320 N. 3rd Street, Phoenix. $31 for adults, $15.50 for kids, and $15 for the 6oz wine pairing. 602-817-5400
Enjoy a True Thanksgiving Dinner at the Wigwam
From traditional favorites to awe-inspiring desserts and carving stations to expertly prepared food displays, bring your family and friends together to enjoy the true Thanksgiving Dinner experience at The Wigwam.
With two fabulous options for you to choose from, Red's Bar and Grill Dinner Buffet or Litchfield's Three Course Dinner your holiday will be complete.
Details: The Wigwam 300 E. Wigwam Boulevard, Litchfield Park. Red's Bar and Grill 11am -7pm, Litchfield's 3pm -8pm. Adults $33 Kids $17. 623-856-1094 for Red's Bar and Grill or 623-856-1053 for Litchfield's.
Crowne Plaza San Marcos Golf Resort Thanksgiving Day Buffet
Enjoy a full thanksgiving day buffet at the with featured items such as a full breakfast buffet, appetizer buffet, salmon, traditional turkey, prime rib and gourmet desert bar.
Complimentary glass of champagne or cider is included with every purchase.
Details: Crowne Plaza San Marcos Golf Resort 1 San Marcos Place, Chandler. 11am – 3pm. $38.95 per adult/ $18.95 per child (age 4-12). 480- 812-0900
Celebrate all you are grateful for with your friends and family this Thanksgiving in a setting like no other. Savor inspired cuisine created by Chef Beau MacMillan while taking in the breathtaking views of Paradise Valley.
Guests can enjoy a special four-course prix-fixe menu with items such as pumpkin risotto, local autumn greens, a traditional turkey dinner and duck.
Details: Elements at Sanctuary on Camelback Mountain Resort and Spa 5700 E. McDonald Drive, Paradise Valley. 12pm – 9pm. $65 per guest. $18 per child, 12 years and under. 480-948-2100
Celebrate Thanksgiving three ways at the Arizona Biltmore with a Gourmet Feast, Family Style Dinner or Lavish Buffet.
Thanksgiving Buffet in the Gold Room
Adults $80, $40 for children 12 and under
Noon-5:30pm
Five-Course Holiday Menu in Wright's at The Biltmore
$80 for adults, $40 for children 12 and under
1:00 to 9:00 p.m.
Family Style Dinner in Frank & Albert's
$45 per person
11:00am – 10:00pm
Details: The Arizona Biltmore 2400 E. Missouri Avenue, Phoenix. 602-955-6600
Thanksgiving at the Farm at South Mountain
Spend Thanksgiving at one of the Valley's hidden gems, where the chef is preparing quite a feast. The menu includes creamy foraged mushroom and roasted chestnut soup, slow roasted heritage turkey, baked stuffed New England lobster, and all the typical Thanksgiving fixings. As for dessert there will be house-baked pumpkin pie topped with whipped cream, or warm apple crisp with vanilla ice cream.
Details: Quiessence Restaurant at the Farm at South Mountain 6106 S. 32nd Street, Phoenix. Three Seatings: 12:00pm, 2:30pm, 5:00pm. $65.00 per person. $29.00 Children (Under 12). Reservations required. 602-243-9081.
Avanti will be offering a special four-course prix-fixe meal for their Thanksgiving dinner guests.
The First course: choice of Curried Pumpkin Soup or Pumpkin Ravioli; second course: choice of Waldorf Salad or Avanti Caesar Salad; third course: choice of oven-roasted Turkey with Gravy or Turkey Breast Rollatini (both served with Whipped Yukon Gold Potatoes, Sautéed Candied Yams, Green Beans, Fresh Cranberry /Orange Relish); fourth course: Pumpkin Pie with ice cream, Pecan Pie with ice cream or Pumpkin Cheesecake.
Details: Avanti Restaurant. 2728 E. Thomas Road, Phoenix. $34.50 per person, $12.95 per child 10 and under. 602-956-0900.
Scottsdale's downtown resort, the Hotel Valley Ho, makes this holiday a little happier with special dinner offerings. Specials will include butternut squash soup, slow-roasted Red Bird Farms Turkey, and pecan and pumpkin pie.
Details: Café ZuZu at the Hotel Valley Ho 6850 E. Main Street, Scottsdale. 5:30-10:00pm. A la carte pricing. 480-421-7997.
Thanksgiving Day Buffet at McCormick Ranch Golf Club
Take in the panoramic views of the Palm Course and Camelback Mountain while at the McCormick Ranch Golf Club's Thanksgiving Day Buffet. They will have featured menu offerings such as slow roasted turkey with traditional stuffing, shrimp cocktail, candied yams, green bean casserole, carved herb-crusted prime rib, mashed potatoes, fall harvest vegetable medley, assorted pies and cheesecake.
Details: McCormick Ranch Golf Club 7505 McCormick Parkway, Scottsdale. Noon – 6pm. Adults $25.95 Children Ages 6-12 $12.95. Reservations 480-948-7010 x 21.
Happy Thanksgiving!