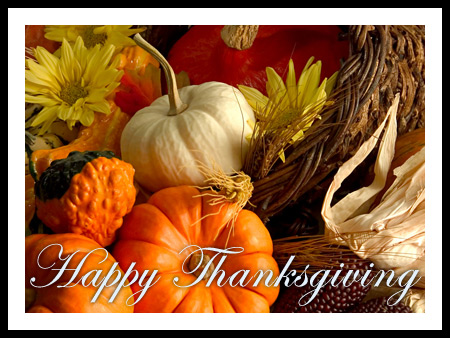 Whether you're looking for home cooked comfort food to-go, a luxurious dinner out on the town, a day of family fun or a healthy way to burn off those extra holiday calories, Phoenix has it all for your turkey-day weekend.
Thanksgiving Day Harvest Feast at Heard Museum (November 22)
Every year, the Heard invites visitors to sit down for the Harvest Feast, an American Indian-inspired meal for the Thanksgiving holiday. Combining unique Native ingredients with traditional recipes, this year's menu features turkey, dressing, tamales and posole – all traditional Southwestern holiday dishes.
Thanksgiving at the Princess (November 22)
Families may enjoy the tradition of togetherness and the bountiful feast of Thanksgiving in luxury at the Fairmont Scottsdale Princess, where award-winning chefs and an expert staff attend to every detail of a memorable meal or a relaxing fall getaway. Each of the resort's four signature restaurants will feature a prix-fixe menu for Thanksgiving Dinner, in addition to their regular menus.
Arizona Road Racers Thanksgiving Classic (November 22)
Begin your Thanksgiving celebration with a great race while helping a great cause. The Thanksgiving Day Classic features a 10 Mile, 5K and 1-Mile Fun Run starting and finishing at the Peoria Sports Complex. Proceeds from the race benefit PLAY Peoria.
Thanksgiving at the Biltmore (November 22)
Enjoy a bountiful Thanksgiving Holiday at your choice of three different venues at The Arizona Biltmore. Chefs will be preparing a buffet of favorites including traditional turkey with all the trimmings. Frank and Albert's will be providing an a la carte breakfast menu, as well as, a special three-course Thanksgiving lunch and dinner menu. And Wright's Chef de Cuisine, Conor Favre, has devoted his expertise and talents to create a very special four-course holiday menu. Children are welcome as there will be a kid's corner and buffet available.
Thanksgiving Day Parade (November 22)
Fountain Hills will be hosting the only Thanksgiving Day Parade in the state of Arizona. Parada de Los Cerros started in the 1980s and since has been an annual event featuring large floats, marching bands and Marines navigating the Saguaro and El Lago boulevards before converging at Palisades Boulevard.
Thanksgiving at the Hyatt (November 22)
Take in this Thanksgiving with a 360 degree view of the spectacular Valley of the Sun in the only revolving roof top restaurant in Phoenix. For over 30 years, Hyatt Regency Phoenix's award-winning Compass Arizona Grill has delivered stellar cuisine with unparalleled service. The menu will comprise of all your Thanksgiving favorites including: smoked turkey, glazed ham, creamy mashed potatoes, buttermilk biscuits, pies, cakes and much, much more.
2013- Model Arizona International Auto Show (November 22-25)
Hundreds of the latest vehicles will take over downtown Phoenix for the 2013-Model Arizona International Auto Show Thanksgiving weekend. This exciting automotive event will offer an up-close look at the newest cars, crossovers, trucks, hybrid vehicles and more, as well as the chance to get behind the wheel and test drive several hot new rides.
Thanksgiving at Sea Life (November 22)
Join in celebrating Thanksgiving Day at Sea Life where adults can get in for just $13 when they purchase their tickets at the admissions counter. Enjoy family fun activities including a storybook reading and "Give Thanks to the Ocean" activity.
Life Time Turkey Day 5K Phoenix (November 22)
The Life Time Turkey Day 5K in Phoenix has been a healthy way to start Thanksgiving Day since 1989. Participants can run, jog or walk the 3.1 miles with friends and family. The race starts at Wesley Bolin Plaza and takes participants through downtown Phoenix. The spectacular stretch into the finish line offers a picturesque backdrop, complete with a view of the State Capitol.
Thanksgiving Dinner at Kierland Commons (November 22)
Located in Kierland Commons, Bobby's will be open to serve both its regular menu and traditional Thanksgiving fare. A turkey and ham dinner includes mashed and sweet potatoes, stuffing, vegetables, cranberry sauce, shrimp scampi, pasta appetizer, salad and dessert. Call 480.556.0770 to make a reservation.
Zoolights (November 22 — January 2013)
Opening on Thanksgiving Night, Zoolights is the perfect way to walk off that Thanksgiving dinner while enjoying the picturesque surroundings of the Sonoran Desert.
La Grande Orange Thanksgiving (November 21- 22)
Once again, this year you can enjoy LGO at home. They will be offering all the trimmings, desserts, and even the main course. Choose from the tasty selection of salads, sides and desserts like Chef Cole's Famous "Can Free" Pumpkin Pie (roasted in house using organic, hand-picked produce). Also free range, fresh (never frozen) turkeys and slow roasted Prime Rib.
If you'd really like to kick back and relax, choose one of the complete dinners and let La Grande Orange do all the work. It's everything you need to feed the family. Orders must be placed by Monday, Nov. 19. Items will be available for pick-up Wednesday, 11/21 or Thursday 11/22.
Thanksgiving at the Ritz-Carlton Phoenix (November 22)
Delight in a delectable Thanksgiving Day feast on Thursday, Nov. 22 from 11am to 5pm with family and friends. Executive Chef Stephen Toevs has created a buffet menu with unique offerings and traditional favorites that are sure to delight. Reservations required.
Thanksgiving at Maggiano's Little Italy Scottsdale (November 22)
Enjoy a four-course, family-style dinner that comes with your choice of baked ham, roast turkey and parmesan crusted tilapia. Other offerings include salads, pastas, desserts and more. Dine-in, carryout, or home delivery is available. All to-go orders must be placed by Nov. 19.
Thanksgiving at Pointe Hilton Resorts (November 22)
Let Pointe Hilton Resorts take care of Thanksgiving dinner this year with four different dinners at resort restaurants. Different Pointe of View and Pointe in Tyme at Pointe Hilton Tapatio Cliffs Resort and Rico's American Grill and Hole-in-the-Wall at Pointe Hilton Squaw Peak Resort will serving up traditional Thanksgiving fare with the restaurants' own flair for families.
If attending, please be sure to note which resort the restaurant of your choice is located, as they are not all at the same location.
A Thanksgiving Feast (November 22)
Celebrate Thanksgiving at District American Kitchen and Wine Bar with a seasonal, hearty meal cooked to your liking. Enjoy a three-course feast with or without a wine pairing. First course includes pumpkin soup with toasted pepitas, crispy bacon, and cinnamon crème fraîche. This fall harvest soup pairs well with Groth Sauvignon Blanc. Second course includes roasted turkey with gravy, cornbread and andouille stuffing, marshmallow yams, orange-scented green beans, Yukon smashed potatoes and cranberry onions. Pair this main course with Sonoma Cutrer Chardonnay or Robert Hall Rhone Blend. Third course completes a well-rounded meal with a decedent chiffon pumpkin tart served with warm spiced cider, and can be paired with Napa Valley Zinfandel Port. An a la carte menu and complimentary three-hour self-parking validation is available. For restaurant reservations, call (602) 817-5400.