Whether you're looking for home cooked comfort food to-go, a luxurious dinner out on the town, a day of family fun or a healthy way to burn off those extra holiday calories, Phoenix has it all for your turkey-day weekend. – See more at: http://www.thehotsheetblog.com/thanksgiving-in-phoenix-2013/#sthash.IY3LLGo3.dpuf
Whether you're looking for home cooked comfort food to-go, a luxurious dinner out on the town, a day of family fun or a healthy way to burn off those extra holiday calories, Phoenix has it all for your turkey-day weekend. – See more at: http://www.thehotsheetblog.com/thanksgiving-in-phoenix-2013/#sthash.IY3LLGo3.dpuf
Whether you're looking for home cooked comfort food to-go, a luxurious dinner out on the town, a day of family fun or a healthy way to burn off those extra holiday calories, Phoenix has it all for your turkey-day weekend. – See more at: http://www.thehotsheetblog.com/thanksgiving-in-phoenix-2013/#sthash.IY3LLGo3.dpuf
Whether you're looking for home cooked comfort food to-go, a luxurious dinner out on the town, a day of family fun or a healthy way to burn off those extra holiday calories, Phoenix has it all for your turkey-day weekend. – See more at: http://www.thehotsheetblog.com/thanksgiving-in-phoenix-2013/#sthash.IY3LLGo3.dpuf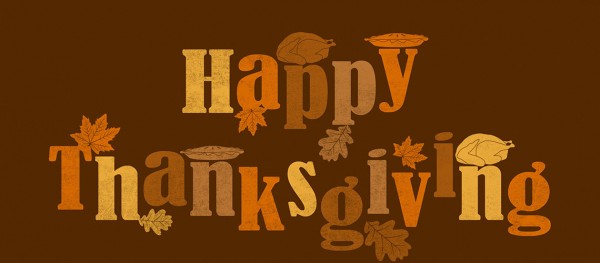 Whether you're looking for home cooked comfort food to-go, a luxurious dinner, a family-friendly brunch, or a healthy way to work up an appetite, we've got all that and more this Thanksgiving in Phoenix.
Thanksgiving Day at Capital Grille
The Capital Grille in Phoenix will be featuring handcrafted traditional Thanksgiving fare as well as a a la carte dinner menu.
Thanksgiving Brunch at bistro 24
Dig in to a feast at the Ritz-Carlton Phoenix's bistro 24 with a Thanksgiving prix fixe brunch.
Thanksgiving Brunch Buffet at The Garden Court
The resort's Garden Court Restaurant brunch will feature carving station serving roasted turkey with giblet gravy and orange peel cranberry sauce, blackened prime rib with rosemary au jus, and pit ham with pecan cane syrup. Traditional sides and desserts will also be available.
Thanksgiving Dinner at Remington's
Remington's at The Scottsdale Plaza Resort will be offering a three-course dinner with selections of traditional holiday entrees, delicious apple, pumpkin, and pecan pie and live jazz entertainment.
Thanksgiving Dinner at Litchfield's at The Wigwam
Litchfield's at The Wigwam will be featuring a special three-course holiday dinner.
Thanksgiving Brunch at the Fairmont Scottsdale Princess
Four dynamic restaurants and five talented chefs come together to present a Thanksgiving feast. Chefs from BOURBON STEAK, La Hacienda, The Grill at the TPC and Ironwood American Kitchen will each bring their own special culinary talents and themed menus to the table.
Thanksgiving Brunch and Dinner at Province
Province's Thanksgiving feast has menus that will highlight American favorites with a hint of inspiration from Latin America. The brunch menu includes an assortment of seasonal breakfast pastries, build your own Belgian waffle, create your own eggs benedict, salads and desserts. Dinner will be served family-style and includes squash salad, farm-raised roasted turkey, seasonal sides and homemade pumpkin pie.
Thanksgiving at The Phoenician Resort
Thanksgiving brunch begins at 10 a.m. in Il Terrazzo with a delectable assortment of breakfast favorites, classic entrees, a carving station and a raw bar. Patrons will also have two prix fixe culinary selections on the day's menu, as both J&G Steakhouse and Il Terrazzo will be serving traditional Thanksgiving dinners.
Thanksgiving Brunch and Dinner at ZuZu at Hotel Valley Ho
ZuZu will be serving their regular brunch menu featuring a special smoked salmon frittata. The regular dinner menu will also be served plus special Thanksgiving items.
Thanksgiving Dinner at Westin Kierland Resort and Spa
The Resort will feature a traditional Thanksgiving Day menu created by Executive Chef Christopher Masco. Guests will enjoy a delicious buffet-style dinner and live musical entertainment while surrounded by sweeping floor-to-ceiling views of the Kierland Golf Course and McDowell Mountains.
Top of the Rock Thanksgiving Dinner
Featuring local Sonoran influences and regional favorites, plus old-time staples and traditional treats, Top of The Rock spares no expense in preparing this year's gourmet meal and guests will enjoy an astounding assortment of over 25 hot, more than 20 cold dishes, carving and action stations and 20 plus decadent desserts; all house-made on property.
Thanksgiving Feast at District American Kitchen and Wine Bar
Thanksgiving dinner will include butternut squash soup, salads, roasted turkey and gravy, pumpkin pies, Arizona date pudding and more holiday favorites.
Thanksgiving Dinner at Hole-in-the-Wall
Hole-in-the-Wall is giving families an opportunity to indulge in deep-fried turkey without the dangers of preparing it at home. Hole-in-the-Wall's family-style Thanksgiving Dinner will be served from noon to 10 p.m. and will include a robust menu including deep-fried turkey, smoked prime rib, prickly pear-glazed ham, Arizona stuffing, green bean casserole and more.
Thanksgiving Buffet at Rico's American Grill
Rico's buffet will feature maple-glazed turkey, pineapple-glazed ham, beer-brined chicken with cranberry compote, spice-rubbed pork shoulder, butternut squash bisque, cranberry-sage cornbread stuffing and much more. The restaurant will also feature a pasta ala minuet station and sweet, decadent desserts. A children's station will also provide special offerings for little eaters.
Thanksgiving Dinner at Different Pointe of View
The mountaintop restaurant will feature succulent chilled Pacific Gulf shrimp and snow crab claws, marinated Penn Cove mussels and little neck clams, and a variety of fresh starters such as lobster bisque, mozzarella di bufala and vine ripe tomatoes, and brussels leaf, smoked bacon and shallot salad. Carving and grill stations will feature smoked venison sausage, slow-roasted Cedar River Farms prime rib, Guinness-brined slow-roasted turkey, mustard soy marinated pork loin and grilled oysters.
Thanksgiving Buffet at Pointe in Tyme
The buffet will feature carved-to-order brined and roasted turkey, roasted leg of lamb, herb-crusted prime rib, as well as brown sugar-braised beef short ribs, pork loin, and seared sea bass. Seasonal favorites will include roasted pumpkin soup, trio of roasted beets, cornbread stuffing, desserts and more.
Thanksgiving Dinner at Compass Arizona Grill
Compass at Arizona Grill will feature holiday favorites carved to order, seafood specialties, a salad bar, desserts and more.
Thanksgiving at Wright's at the Biltmore
Celebrate Thanksgiving in the historic setting of the Arizona Biltmore Resort. Thankgiving at Wright's features roasted squash soup, foie gras torchon, roasted turkey breast and confit, pumpkin pie tart and more seasonal favorites.
Thanksgiving Dinner at J&G Steakhouse
One of the Valley's top chefs put his classical French training and decades of fine-dining experience to practice as Jacques Qualin whips up the perfect, and perfectly effortless, Thanksgiving meal. Guests will be treated to a three-course feast; all served with a side of stunning views unspooling beyond the restaurant's perch aside Camelback Mountain. For those looking for something else, J&G will have their full a la carte menu available as well.
El Chorro Thanksgiving Celebration
Gather with friends and family to celebrate Thanksgiving with a decadent 3-course meal at El Chorro. Enjoy scenic views of Camelback Mountain surrounded by fireplaces and holiday ambiance. Celebrate early at the Thanksgiving Eve gathering with seasonal cocktails beginning at 4 p.m.
Thanksgiving at T. Cook's
At T. Cooks, taste unique holiday creations by chef McCabe and his bold culinary style. Choose between a delicious pre-fixed 3-course meal and holiday buffet.
Thanksgiving at Spoke & Wheel
Join central Phoenix's Spoke & Wheel for a Thanksgiving meal that includes favorites such as butternut squash soup, roasted turkey, sage stuffing, pecan and pumpkin pie and more.
Thanksgiving Weekend events
Turkey Day 5K (November 27)
Get your Thanksgiving appetite up with the Turkey Day 5K through downtown Phoenix! There is also a 1-Mile Gobbler Dash for kids ages 12 and under and a 25-50 yard dash for kids ages 6 and under. Once kids finish each race, they're welcome to hang out in the Kids Zone for face painting, balloon artists, turkey hats, and other arts and crafts.
Thanksgiving 5K Turkey Trot at The Phoenician (November 30)
Burn off those turkey day calories and enjoy a holiday-inspired non-competitive race around The Phoenician Resort's scenic Canyon golf course and show off your best Thanksgiving costume for a chance at prizes! All ages are welcome.