Our marketing intern extraordinaire, Michelle, is at it again. Here's her take on a recent visit to the Garage Wine and Tap.
What used to be an auto repair shop in North Central Phoenix, has now become home to the Garage Wine and Tap. The two car bays now hold tables and chairs rather than oil pits and parts, but the repair shop theme has been carried over to the restaurants décor. The brick walls hold vintage tires and a giant wooden propeller, while gas pumps can be found in the bathrooms. Concrete and dark woods make up the u-shaped bar.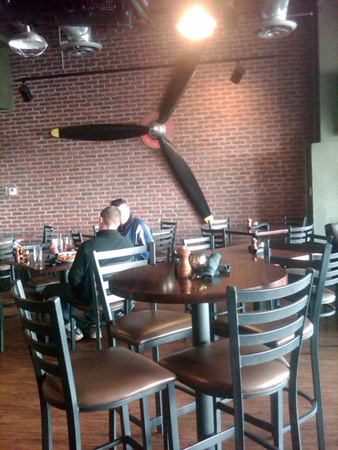 But don't let the name fool you, this hangout offers up gourmet bar items such as flatbreads, lamb chops, specialty salads, shrimp and burgers. You can also find over 20 wines and champagnes and 20 beers, including local microbrews.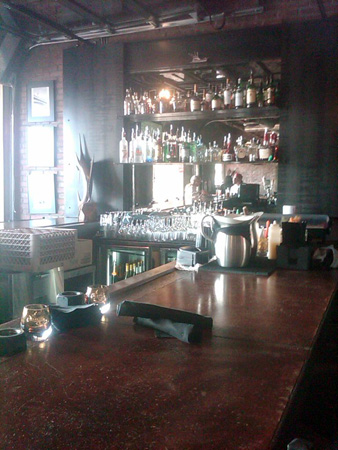 For my lunchtime trip I settled in at the bar with the Caprese Salad and the flatbread simply named Meat. The salad consisted of a large slice of an heirloom tomato topped with a very thick and dense piece of buffalo mozzarella, then drizzled with an aged balsamic. Not quite a salad in the terms of a pile of leafy greens, but still delicious.
I followed this up with the appropriately named Meat flatbread which was a thin crust pizza covered with fennel sausage, prosciutto, pepperoni and apple wood smoked bacon which had a great smoky flavor and a perfectly crisp crust.
This neighborhood pit-stop has live music every Tuesday night, weekend brunch, and weekday happy hour specials.
The Garage Wine and Tap is located at 1534 E. Bethany Home Road in Phoenix.