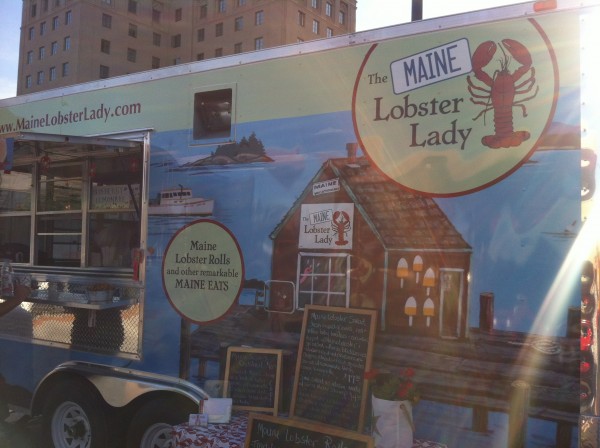 Who knew you could get fresh, authentic and delicious Maine lobster rolls right here in the desert?! The Maine Lobster Lady food truck brings gourmet lobster rolls to Phoenix seasonally from early winter to late spring.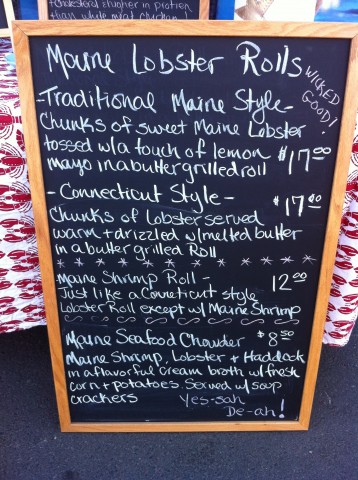 The Maine Lobster Lady owner Diane Santospago spends her summers in, you guessed it, Maine, then brings back the delicious "ultimate white meat" to Phoenix.
I caught The Maine Lobster Lady at the Phoenix Public Market before she headed back to the East Coast last summer. I ordered the Maine Lobster Roll, Traditional Style with a blueberry lemonade. Hello, lover. This is what we desert dwellers have been missing. Succulent and delicious lobster. I could almost feel the ocean breeze and smell the salty air. I'll be trolling Phoenix all winter long to get my lobster fix from The Maine Lobster Lady.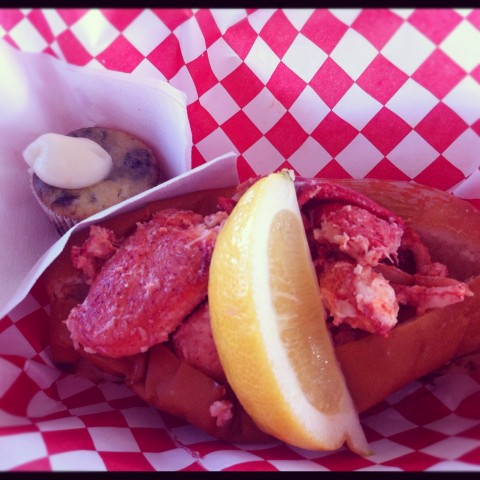 Make sure to catch The Maine Lobster Lady in Phoenix before she heads back to the East Coast. You can check where she'll be on her calendar or follow The Maine Lobster Lady on Facebook and Twitter to find additional locations and times.
The food truck craze has exploded in Phoenix with many opportunities to eat from these rolling gourmet "restaurants." We've eaten from many of the food trucks throughout Phoenix and wanted to highlight them individually for you. You can find the food trucks on a regular basis at the Downtown Phoenix Public Market on Wednesday evenings from 4-8pm, Fridays from 11am — 1:30pm and on Saturdays from 8am — 1pm. At the North Central Farmers' Market on Saturdays from 9am — 2pm, the Third Thursday of the Month at the Whole Foods Raintree location from 11:30am — 1pm. There are always many more opportunities that you can find by following your favorite truck individually or by following the Phoenix Street Coalition. Bon Appétit!