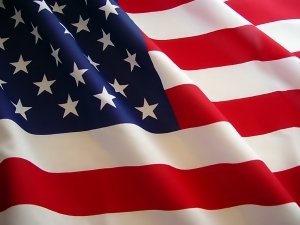 Whether you're visiting Phoenix for the long weekend or planning a staycation, there are plenty of things to do in Phoenix this Labor Day weekend.
For most resorts, Labor Day weekend marks the end of their special summer offers. Take advantage of these end-of-summer deals listed here.
Book a nighttime jeep tour and enjoy the desert with only the natural light of the full moon this weekend with Arizona Territorial Adventures. Guides will show riders night-blooming plants, moon shadows and nocturnal animals.
Join more than 3,000 valley food and beverage enthusiasts in a culinary wonderland Labor Day weekend at the 8th annual Phoenix Cooks. Taste, sip, and socialize with more than 50 of the best local chefs and restaurants providing unique delicacies found exclusively in Phoenix.
Take the kids to Super Serpent Saturday and get your fill of all things snakes. The Estrella Mountain Regional park with feature a program with live snakes, snake feedings, snake films and more.
Celebrate Labor Day with fireworks and an all-you-can-eat barbecue at Wet 'n' Wild Phoenix. The barbecue features grilled chicken, hot dogs, salad, beans and corn. A free fireworks show caps the evening at 9:30. Wet 'n' Wild will also be saluting active military, military veterans and first responders with discounted admission for up to six family members.
Harold's Corral converts from Western saloon and dance hall into an island paradise for the 15th anniversary of its Hawaiian Luau. The party features 10 tons of sand, palm trees, a pig-roast buffet, lei making, limbo and hula contests and tropical cocktails. The Ka'ea Mauna Lani Hawaiian Luau Dancers perform hula and fire dances, and Grantman & the Island Beat play reggae tunes.
The four-day Arizona Biltmore Wine & Spirits Festival features a variety of culinary events, from cocktail receptions and paired dinners to chef demonstrations and live radio broadcasts. Activities include a spirit seminar hosted by mixologist Aidan Demarest; a cooking demonstration and lunch with a guest chef from McArthur Kitchen in Los Angeles; and a champagne brunch at Wright's Restaurant.
Visit the Arizona Science Center to catch the last weekend of MathAlive! This exhibition brings to life the real math behind what kids love most – video games, sports, fashion, music, robotics, and more – and creates interactive and immersive experiences.
Enjoy the cool a/c at the Phoenix Art Museum's exhibition, Paper! — which features creations utilizing paper for drawings, prints and watercolors; a subject of a work of art; or, as a creative material for three-dimensional work. Afterwards enjoy lunch at the museum's restaurant Palette.
See, hear and feel the desert night with a flashlight tour of the Desert Botanical Garden. The self-paced stroll along the main trail to 10 discovery stations is perfect for families and children of all ages. Don't forget to bring your flashlight to see all the various discovery stations including the Desert Tortoise Discovery Station and Tarantula and Scorpion Discovery Station.
The Musical Instrument Museum will be featuring the Red Rocks Music Festival with works by J. Brahms, R. Schumann and Arizona premiers by Robert Kahn and Amanda Maier. This festival has been listed as one of the top 5 music festivals in Arizona.
Soak up the three-day weekend poolside at the Hotel Valley Ho. Get a room and you can enjoy the festivities, featuring a summer-y tunes from DJ P-Body.
Open to players of all skill levels, the Night Flight Golf Tournament is the best way to play golf in Phoenix after-dark. The nine hold course is lined with glow lights and each player will receive a glow necklace and glow ball.
Celebrate Labor Day weekend with pride and enjoy Arizona's Floating Picnic on the Lower Salt River in Tonto National Forest, Mesa, Arizona. Thousands of fun-seekers will beat the heat while tubing on the refreshing, mountain-stream waters of the Lower Salt River. Floaters will be encouraged to participate in the "Salt River Heroes = Litter Zero" event by "stashing and bagging" their picnic trash in Tommy Tuber litter bags to help keep the Salt River clean and beautiful.
For more events going on this weekend visit our online events calendar.