Our marketing intern extraordinaire, Michelle, seems to have caught the blogging bug. Here's her second contribution to The Hot Sheet.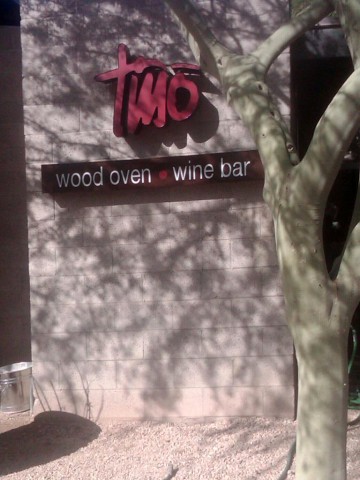 Adding to the list of great restaurants along Central Avenue is the latest addition, Timo. This wood fire oven restaurant and wine bar opened by the talent behind Brick Urban Kitchen, features a full menu with tapas, pizzas, bruschetta and sandwiches during weekday lunch and dinner, and a brunch menu on the weekends.
I dropped in during their Sunday brunch, and found the patio already packed – I could see why. Their patio, much larger than other wine bars, was very inviting with a center placed fire pit surrounded by leather couches and tables.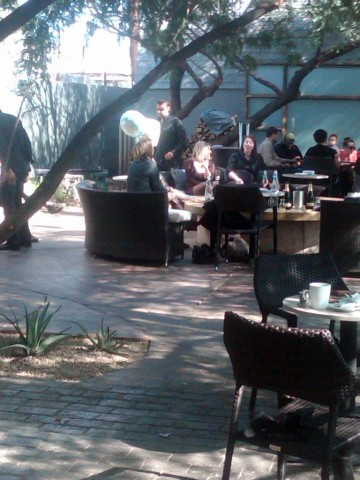 Being too hungry to wait, I chose to be seated inside where I had a great spot right in front of the custom built wood fire oven.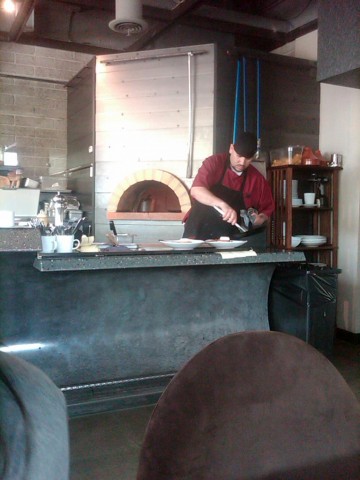 After a recommendation by the waiter, I tried their bruschetta. With choices of smoked salmon, apple and brie, and my favorite the roasted eggplant and goat cheese, I was not disappointed! The flavors were well paired and had a great smoky flavor brought out by the wood oven. I paired this with the mimosa flight, which is three glasses of champagne with fresh squeezed grapefruit, cranberry and orange juices.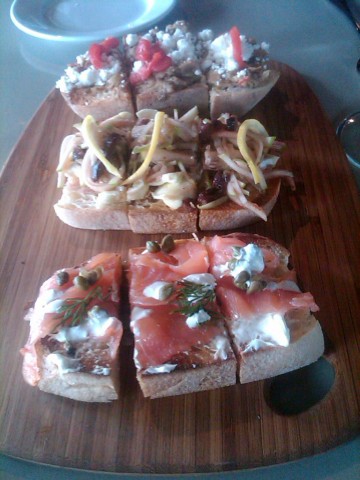 When I was looking over the menu I had noticed they had foie gras with fig jam, and feeling a little adventurous, I decided to give it a try. For those not familiar with foie gras, it's a pate like substance made from duck liver. I tried it and as instructed, treated the items as if they were butter and jam by spreading it on the provided crostini. Well, I can say this may not be my new favorite meal, but it was interesting to say the least, with a very rich, bitter like taste.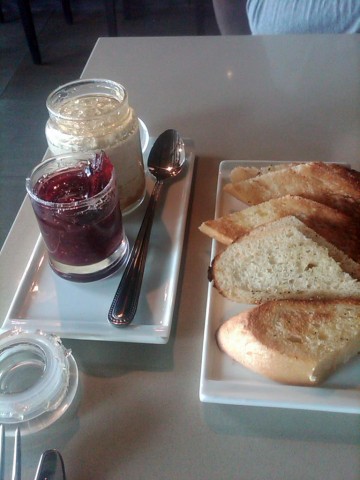 If you miss their weekend brunch, you can stop in on Mondays they offer flatbread and a bottle of wine for only $19 from 5:30-9:30pm.
Timo is located at 8801 N. Central Ave.