It's ten o'clock, you're hungry, and your usual dinner haunt is shuttered for the evening. But don't turn into the fast food drive-through just yet. We've got the details on top spots to tuck into a late-night meal in Phoenix.
Downtown Phoenix
Few things top off a night downtown like a Little Birdy—fried chicken and cheddar on a biscuit—and beer from this cozy neighborhood spot. They're closed Mondays, but open 5 p.m.- 2 a.m. the rest of the week (hours may vary seasonally).
924 East Roosevelt St, Phoenix 85006
602-495-1111
This hip downtown bar is open til 1:30 a.m. seven nights a week, and serves up appetizers, pizzas, sandwiches and dessert until 1 a.m.
40 N. First St, Phoenix 85004
602-252-2285
What do you get when a cafe walks into a bar? Downtown Phoenix's, The Grand, is open 24/7 and is serving up all of your late night cravings. Whether you choose the gooey mac-and cheese or The Grand Burger, you'll probably be back the next morning for breakfast.
718 N Central Ave, Phoenix
602-795-8552
Copper Blues may be known for its more than 50 taps and live music, but they also serve a tasty bites late-night menu midnight to 2 a.m. on Fridays and Saturdays.
50 W Jefferson St., Phoenix 85003
480-719-5005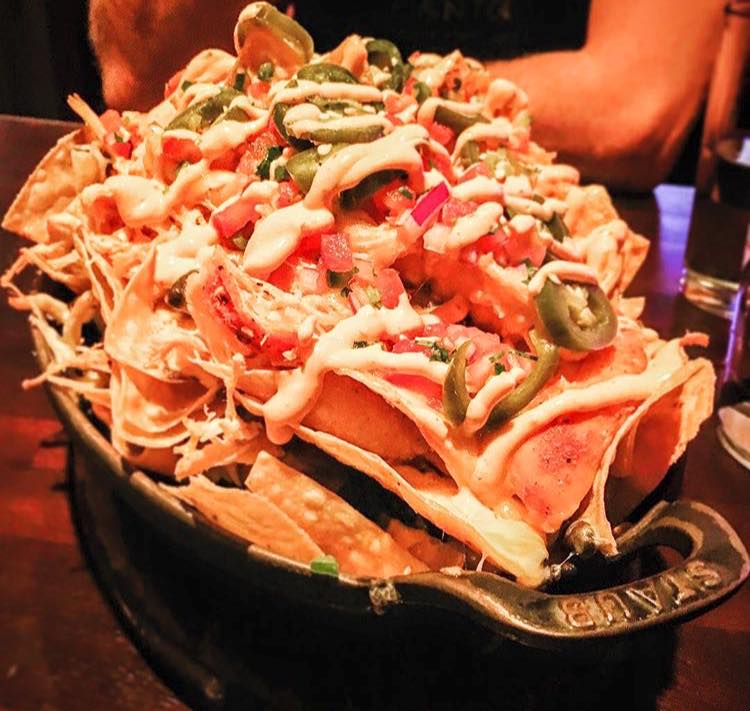 Chicken nachos at Copper Blues. Photo via Facebook
Enjoy Bangers and Mash, Shepherd's Pie, Scottish Eggs and more until midnight at this authentic English pub.
628 E Adams St, Phoenix 85004
602-256-0223
A busy late-night spot, Fez offers either a regular menu or a bar menu until midnight during the week and until 1 a.m. during the weekend.
105 W Portland St, Phoenix 85003
602-287-8700
The menu at the Crescent Ballroom includes burgers, burritos and more and makes a great end of the night stop. The kitchen stays open until 12 a.m. every day of the week.
308 N. 2nd Avenue, Phoenix 85003
602-716-2222
Enjoy Irish fare like Shepherd's Pie, corned beef and cabbage, or salads or sandwiches until midnight, and Thursday—Saturday until 1 a.m. Stay and enjoy a Guinness to wash it all down until 2 a.m. seven days a week.
18 W. Monroe St, Phoenix 85003
602-253-6081
On Fridays and Saturdays, Moira's kitchen is serving flavorful, fresh Japanese fusion—and your late-night sushi fix—until 2 a.m.
215 E. McKinley St. Ste. 102, Phoenix 85004
(602) 254-5085
Central Phoenix
The Vig is a mix of fun-meets-upscale: backyard bocce ball and signature cocktails gather together under one patio. In the evening, the kitchen kicks off a special late-night menu featuring shareable bites and comfort food.
Arcadia (open til 2 a.m.): 4041 N 40th St, Phoenix 85018
(602) 553-7227
Uptown (open til 12 a.m. Monday-Wedesday and Sunday; 1 a.m. Thursday, and 2 a.m. Friday-Saturday): 6015 N 16th St., Phoenix 85014
(602) 633-1187
Fillmore (open til 12 a.m.): 606 N. 4th Ave, Phoenix 85003
(602) 254-2242
Technically not a restaurant, but still a Phoenix late-night staple, the Nogales Hot Dog stand serves up some of the city's best Sonoran-style hot dogs to enjoy after a long night out. They're open until 12:30am Monday – Thursday and Sunday, and until 1:30am Friday and Saturday.
1945 East Indian School, Phoenix 85016
602-527-0208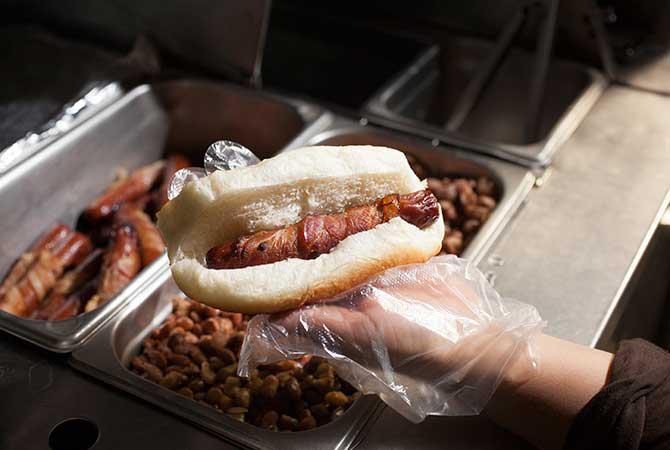 Nogales Hot Dogs. Photo via Facebook
Stop in to Lux Central for a savory Dutch pancake, pulled pork on a brioche bun or vegetable risotto. Lux Central features a changing daily menu with dinner served until 12 a.m.
4402 N Central Ave, Phoenix 85012
602-327-1396
This retro spot located on 16th Street in Phoenix serves up 50's fun along with their signature burgers and fries 24 hours a day, seven days a week.
5220 N 16th St, Phoenix 85016
602-264-5220
If it's a late-night burger you crave, Delux is the place. Enjoy one of their signature burgers with a mini grocery basket of fries until 2 a.m. daily.
3146 E Camelback Rd, Phoenix 85016
602-522-2288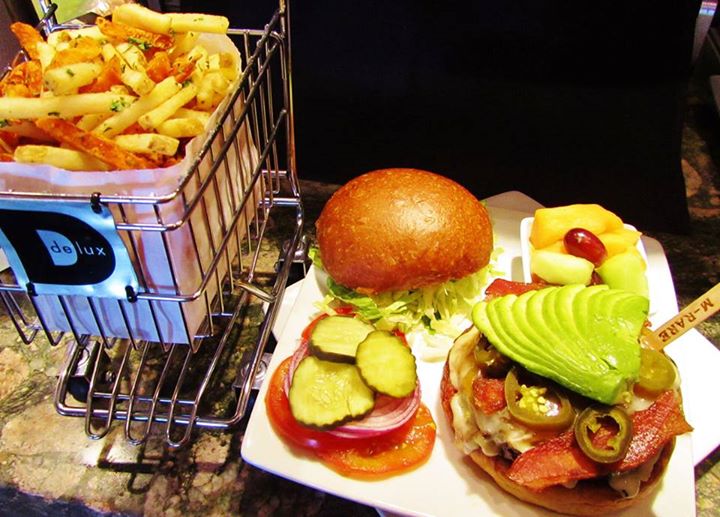 Delux Burger. Photo via Facebook
Craving trendy late night eats? Check out this brewery's variety of dishes, such as a chicken Waldorf wrap or Italian farm salad until midnight daily.
4900 E Indian School Rd, Phoenix 85018
(602) 955-0358

 
In addition to a variety of beer and beer cocktails, Armadillo Grill serves a late night munchies menu featuring small bites such as fried pickles until 12:30 a.m. weekdays and 1 a.m. on weekends.
1904 E Camelback Rd, Phoenix 85016
(602) 287-0700
Scottsdale
The super-chic, brick-walled interior of EVO sets the mood late into the night with a full menu of decadent Italian favorites until 1:30 a.m. and drinks until 2 a.m. And hey, at 1:30 a.m, it's technically morning: Dig into the "brunch after dark" menu for mimosas, waffles, biscuits and gravy, steak and eggs and breakfast pizza.
4175 N Goldwater Blvd, Scottsdale
(490) 263-9814
This hip spot near Scottsdale's nightlife is known for their cocktails (try a moscow mule) and delicious burgers and sandwiches. The kitchen is open until 12:30 a.m. daily.
7353 Scottsdale Mall, Scottsdale 85251
480-994-5576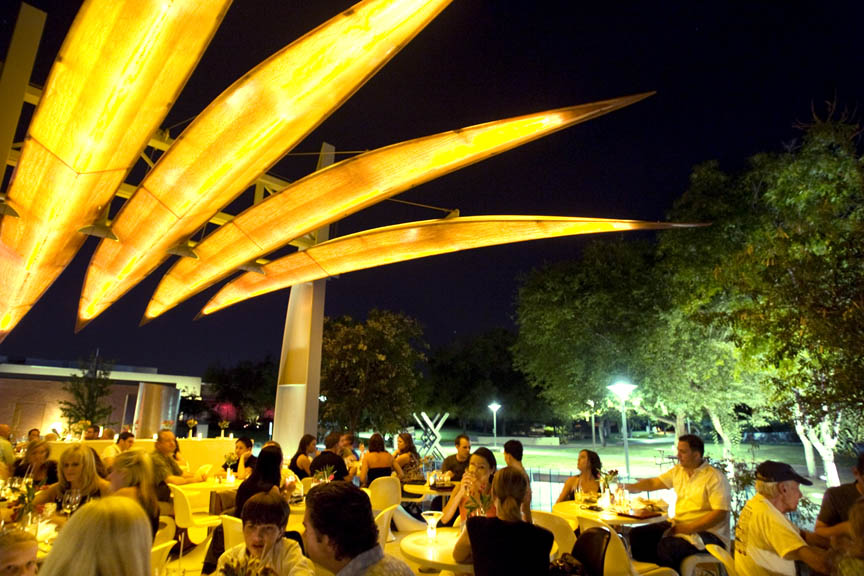 AZ88
Pig & Pickle offers a different late night menu each night until 1.am. Tuesday-Sunday. Some snacks include udon noodles with peanuts, sesame and vegetables, pork tostadas and chicharrones with lime salt and smoked paprika.
2922 N Hayden Rd, Scottsdale 85251
480-990-1407
The Vig's North Scottsdale location at McCormick Ranch offers the same modern, friendly vibe and the usual suspects off the late night menu: wings, fish tacos, mac & cheese, posole, to name a few. Hours are til 12 a.m. Monday-Wedesday and Sunday; 1 a.m. Thursday, and 2 a.m. Friday-Saturday.
7345 N Via Paseo Del Sur, Scottsdale 85258
(480) 758-5399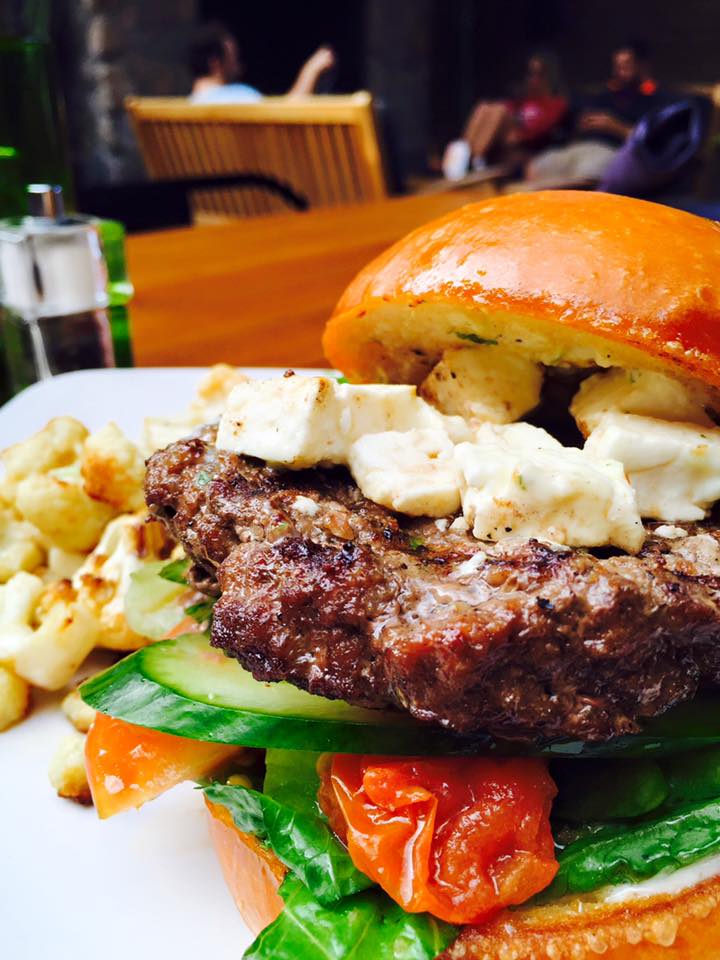 The Vig McCormick. Photo via Facebook
One of Phoenix's most popular speakeasy's, Kazimierz World Wine Bar has an eclectic menu and extensive wine list. If you can find it, Kazimierz is open until 2 a.m. daily (kitchen closes at 1:30 a.m.)
East Stetson Drive, Scottsdale 85251
480-946-3004
East Valley
Cornish Pasty Co. serves up dishes from Cornwall inspired by the lunches of miners. Enjoy their pasties (pronounced PASS-TEE) until midnight Monday-Saturday.
Mesa: 1941 W. Guadalupe Rd., Mesa 85202
(480) 838-3586
Tempe: 960 W. University Dr., Tempe 85281
(480) 894-6261
Scottsdale: 3800 N Goldwater Blvd, Scottsdale 85251
(480) 845-1220
The eatery's neighborhood north Scottsdale and Paradise Valley locations offer a late-night menu with half-off wine bottles and $10 burger and fries, steak plates and pretzel boards til midnight.
Paradise Valley: 10810 Tatum Blvd #126, Phoenix 85028
(602) 900-9003
North Scottsdale Distillery: 15681 N Hayden Rd #112, Scottsdale 85260
(480) 948-3159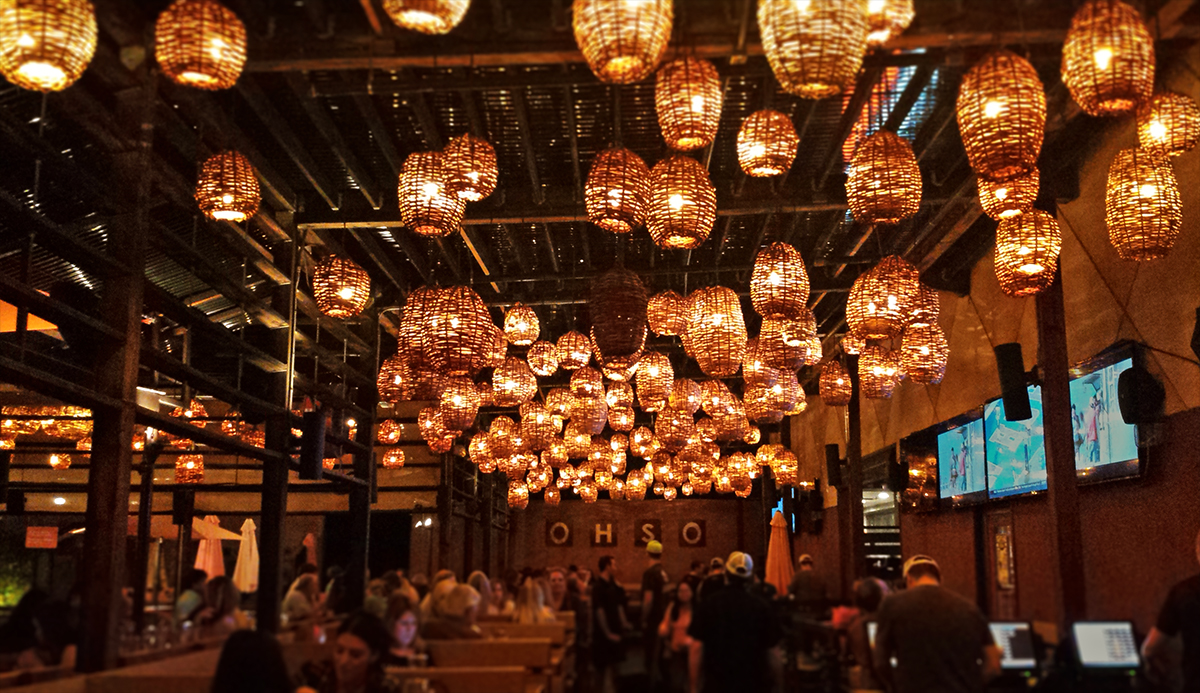 O.H.S.O. Brewery in Paradise Valley
Enjoy a pizza, burger or any of the other many choices on Four Peaks late-night menu along with a pint of local beer. The kitchen is open until 1 a.m. daily.
1340 E. 8th St. Ste. 104, Tempe 85281
480-303-9967
 
Serving specialty sushi rolls such as the ASU Roll and Black and Yellow, as well as traditional Japanese fare, Sushi 101's kitchen is open Monday –Wednesday until 11 p.m., and Thursday, Saturday and Friday until midnight.
920 E University Dr D-101, Tempe 85281
480-317-0101
West Valley
Open daily til 2 a.m., Tim Finnegan's offers a traditional helping of Irish-inspired entrees, plus a selection of $10 pastys and an irresistible Friday special: all-you-can-east fish and chips.
9201 N. 29th Ave, Phoenix 85051
(602) 997-2323
Get your fill of Korean BBQ, stir fry, sushi and more until 1 a.m. Monday-Thursday and until 2 a.m. Friday-Saturday.
4920 W Thunderbird Rd Ste 117, Glendale 85306
(602) 298-0110