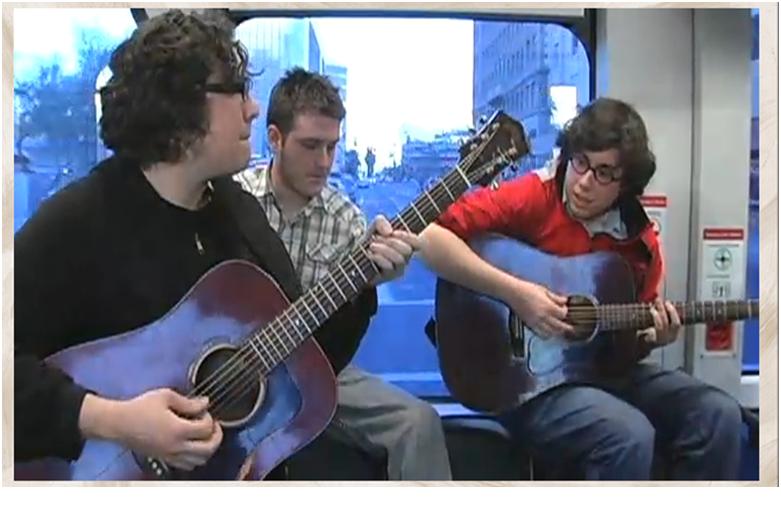 As if the Light Rail weren't hip enough for the PHX, now, you can hear a concert while riding. Live.
Local bands get on the Light Rail and play as the modern-day train happily rolls from Mesa, through Tempe to Phoenix and back. If you're lucky, you'll catch one live. If not, you don't have to miss out.
Train Tracks (besides being a super clever name) is a site showing videos of the exclusive performances, and if you're a musician, you can even submit your demo. Ultimately, the performances will  lead up to quarter finals at Phoenix Art Museum in May, August, November, and February ('10).  The First Friday in May at Phoenix Art Museum (for free, btw) will kick it off! Watch for more details. The finalswill be at PAM in March 2010, and the grand winner will play at the Tempe Music Festival in 2010. WOOWOO!
But the real joy lies in hearing all the bands, on the rail, for yourself. In the meantime, check out www.thetraintracks.org.