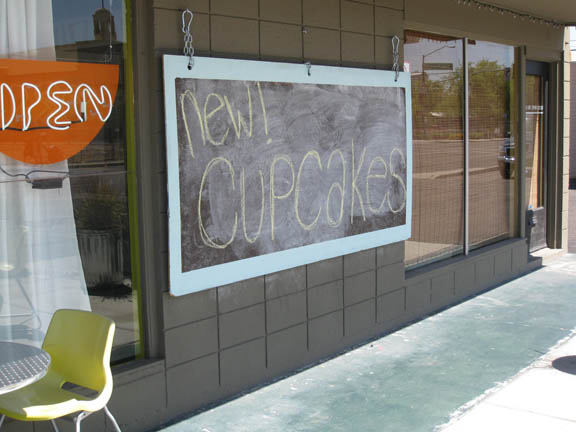 So – of course – we JUST posted about Urban Cookies when the new cupcakes "line" launched. They mentioned it would be soon, but that was really soon! Now, the cupcakes are called "Ollie Cakes."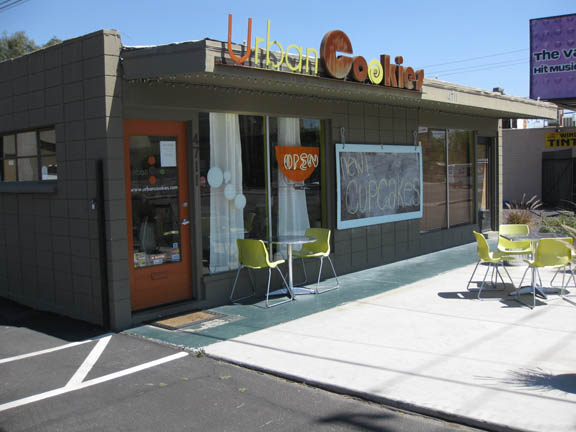 What kind of resource would we be if we did not bring you our review of said cupcakes? Like the cookie counterparts, there are only a few flavors but they are perfected. Brown Velvet (choc. cake/cream cheese frosting), Carrot Cake (cream cheese frosting), Chocolate Chocolate (choc./chocolate ganache), and then a seasonal, which happened to be Vanilla Lemon.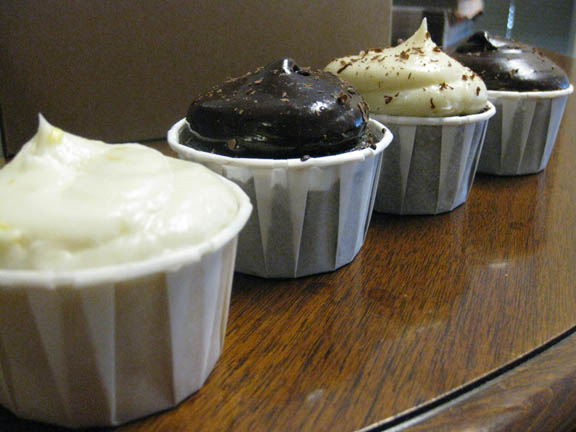 May I say – we tried, we loved. The chocolate ganache is brilliant – so much better than any other chocolate option. The cream cheese was actually light and not too heavy, and in all options, the cake was moist and creamy.
They package all of them together if you want – with or without cookies – and what a great idea for a quick "thank you" gift, birthday treat or anyday surprise. Stop by – love – enjoy!