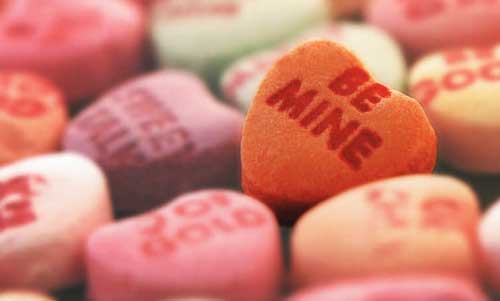 Valentine's Day will be here before you know it! We don't want to see anyone left scrambling last minute, so we're here to help you plan a romantic evening with these dinners and events happening this Valentine's Day in Phoenix.
Want to make a weekend out of it? Check out these special romance packages from our local resorts and hotels.
Dinners:
Valentine's Day at Milagro Grill
Celebrate Valentine's Day with a four-course dinner of unique Mexican/American cuisine. Enjoy special menu items such as ahi tuna salad, roast prime rib, apple cider-glazed bone-in pork chops and white chocolate cheesecake for dessert.
Details: Available February 13-16; 4280 E. Indian School Rd, Phoenix; $50 per person
For Valentine's Day, Executive Chef James Ducas and the LON's culinary team will be preparing a multi-course Sweethearts Menu with the option of wine-pairing, which will be available alongside LON's regular a la carte menu.
Details: Available February 13-16; $65 per person, Optional wine pairing for an additional $35 per person; 5532 N. Palo Cristi Road, Paradise Valley
Quiessence at The Farm Valentine Dinner
Spend this Valentine's Day weekend with your loved one at Arizona's Hidden Gem. Named as one of America's Top Romantic Restaurants by Travel + Leisure, you will be sure to impress your Valentine. Chef Dustin Christofolo has created a 4-course menu inspired by the local and seasonal crops of the South Mountain District and Arizona Farms.
Create an even more romantic memory by reserving our Private Brick Oven Table for $125 per person with optional $45 wine pairings. Only one reservation for our Brick Oven Table is available per night.
Details: Available February 13-14; $79 per person with optional $45 per person wine pairings; 6106 S. 32nd Street, Phoenix; Seatings at 5 p.m., 5:15 p.m., 5:30 p.m., 6 p.m., 7 p.m., 7:15 p.m., 7:30 p.m., 7:45 p.m. and 8 p.m
Celebrate Valentine's Day at Sushi Roku with a sumptuous 5-course pre-fix dinner offered February 13-15.
On Thursday only, Sushi Roku will also be offering Valentine's Industry Night with a bottle of Norton Rose sparkling wine or La Marca Prosecco and a complimentary dessert for $15 (1 bottle/dessert per table, must have paycheck stub, etc. to prove one person works in a restaurant).
Also, on Friday as well, Sushi Roku tempts with a 5 cent bottle of sparkling wine for any party of 4 or more, perfect for double dates.
Details: Available February 13-15; $60 per person; 7277 E Camelback Rd, Scottsdale
Valentine's Day Dinner at elements
Guests can enjoy incredible views and award-winning cuisine by Food Network star and Executive Chef Beau MacMillan.
Menu highlights include half-shelled Island Creek oysters, steak tartare, Barolo-braised short ribs, truffle roasted chicken, roasted vegetable paella, sesame crusted sea, along with chocolate hazelnut torte and strawberry shortcake for dessert.
Details: $105 per person (excludes tax and gratuity); 5700 E. McDonald Drive, Paradise Valley; 5:30-10 p.m.
Valentine's Day at District American Kitchen and Wine Bar
District American Kitchen and Wine Bar is offering a prix-fixe Valentine's Day dinner. Each couple will receive a long-stem red rose. A selection of wines by the bottle will be available for $35. Limited restaurant menu is also available.
Details: 320 N. 3rd Street; $55; 5:30-9:30 p.m.
Celebrate your love with a one of a kind dining experience featuring a tempting seven-course prix-fixe Valentine's tasting menu.
Exclusive menu highlights include; a celebration of cold weather vegetables such as Arizona beets, bone marrow coated potato confit and nopalito dust, or cast iron seared John Dory with Four Corner bean puree and Santa Barbara mussel broth. Move onto the braised wild boar with hand rolled potato gnocchi, Perigord truffles, wild rocket and shaved Ossau Iraty cheese. Continue the celebration of fine food with the seared Mishima Wagyu beef tenderloin complete with vanilla butter soaked lobster tail, crispy pancetta and veal port reduction. Complete your culinary journey with a decadent red velvet sponge cake topped with Foie Gras powdered sugar, cream cheese and marshmallow drizzle.
Details: 5594 W. Wild Horse Pass Blvd., Chandler; 5:30-9 p.m.; $165 per person with wine pairings available at an additional cost
Ko'Sin will feature a four-course prix-fixe Valentine's menu offering a fusion of Native American and Arizona cuisine in a romantic setting. The menu will include highlights such as; sweet chile veal cheek and tongue Manchaca on a Pima style fry bread pillow, cream of French Brie soup, Maine lobster and avocado salad, choice of; stuffed lamb rack with fontina cheese, petite filet mignon and Sea of Cortez prawns served with roasted shallot potato purée and winter vegetables, as well as pan roasted sea bass with creamy fennel risotto or free range chicken breast complete with crispy fingerling potato hash with Spanish chorizo. Conclude with a decadent choice of desserts including chilled raspberry, Chambord soufflé or mascarpone- vanilla bean panna cotta.
Details: 5594 W. Wild Horse Pass Blvd., Chandler; 5:30-10 p.m.; $80 per person, $72 for seniors
Valentine's Dinner at Province
Celebrate with a four-course dinner that includes a complimentary glass of bubbly. Menu highlights include traditional oysters Rockefeller, black truffle potato bisque, braised short rib, roasted chicken, and chocolate creme brulee for dessert.
Details: Available February 14-15; 333 N. Central Avenue; 4-10 p.m.; $54 per person
Valentine's Day at Ben & Jack's Steakhouse
Join Ben & Jack's Steakhouse Friday, February 14th for an amazing meal that will leave your heart aflutter. Experience an extraordinary 4-course Valentine's Day menu that's not to be missed! Menu highlights include porterhouse steak for two, filet mignon, wild salmon and more.
Details: 4180 N. Drinkwater Blvd, Scottsdale; 3-10:30 p.m.; $89.95 per person including a glass of champagne (excludes tax and gratuity)
The House at Secret Garden Valentine's Day Dinner
Treat your Valentine to a cozy date night this year and dine at a Zagat rated restaurant known for its award winning patio and seasonal fare. Chef Dustin Christofolo has prepared a unique 3-course Chef Tasting for couples to enjoy. Known for his "garden to table" crafts, varietal preparations and wine expertise, Chef Dustin's special Valentine's Day menu will be sure to please.
If cocktails are your preference, try one of our His and Her Valentine sips created by head mixologist, Alison Sponberg.
Details: Available February 14-15; 2501 E. Baseline Road, Phoenix; $60 per person, wine pairings an additional $35 per person
Valentine's Day Dinner at bistro 24
Treat your loved one to a delectable four-course dinner at bistro 24. The meal is inspired by romance from Executive Chef Garry O'Connor.
Details: Ritz-Carlton Phoenix, 2401 E. Camelback Rd., Phoenix; 6:30-9 p.m.; $85 per guest
Cocktails and Chocolate at Ritz-Carlton Phoenix Lobby Lounge
Sway the night away to the romantic sounds of jazz music from Nicole Pesce and Jeffrey Hattrick. Enjoy signature "love potion" libations and give in to your sweet tooth with unlimited chocolate desserts.
Details: 2401 E. Camelback Rd., Phoenix; 6-9 p.m.; Unlimited desserts fr $25 per guest, two signature cocktails for $18
Voodoo Tines: Anti-Valentine's Day at Hulu's Modern Tiki
Get back at your exes by attending the Voodo Tines event at Hula's Modern Tiki. Bring a photo of your ex and skewer them on your custom Valentine's Voodoo doll created by Jay Murphy, cake chef at Kick Ass Kakes. There will be food and drink specials, specialty cocktails and cursing of exes.
Details: 4700 N. Central Ave., Phoenix
Valentine's Day Dinner at Taggia
Enjoy an "Italian Style" dinner this Valentine's Day. Chef Massimo De Francesca will be cooking up a three-course menu for guests, as well as an ala carte menu. Make it a night and book a room at the Taggia and Firesky Resort and Spa!
Details: Firesky Resort and Spa, 4925 N. Scottsdale Rd., Scottsdale; 5:30-10 p.m.; $50 per person, additional $22 per person for wine pairings
Feast of Valentine's Day at Blue Hound Kitchen and Cocktails
Enjoy a 5 course dinner at Blue Hound Kitchen and Cocktails. The menu features west coast oysters, Maine lobster, beef filet, creme brulee and chocolate cremeux. It also includes a glass of MUMM Napa.
Details: 2 Jefferson St., Phoenix; 5-11 p.m.; $85 per person
Valentine's Day for Beer Lovers
Brittlebush Bar and Grill is offering a casual alternative for couples this Valentine's Day. The restaurant is featuring a four-course prix fixe dinner that will be paired with beers from Four Peaks Brewery. The night will begin with small-bite samplings and then continue on to the dinner.
Details: Westin Kierland Resort and Spa, 6902 E. Greenway Pkwy., Scottsdale; 6:30 p.m.; $45 per person (taxes and gratuity not included); Reservations required
Deriving from the language of love, deseo (Spanish for 'desire') gives couples a romantic evening while enjoying a four-course prix fixe menu. Lose yourself in the views of McDowell Mountain and tastes of decadent food like Australian beef wagyu and yellow fin tuna.
Details: Westin Kierland Resort and Spa, 6902 E. Greenway Pkwy., Scottsdale; 5-10 p.m.; $75 per person (tax and gratuity not included), additional $30 per person for hand-selected wine pairings
Spend your night gazing at the iconic settings of Camelback Mountain at El Chorro. Enjoy seasonal cuisine like center cut filet, Chilean sea bass or Cornish game hen. The restaurant will be offering a three-course menu with optional wine pairings.
Details: 5550 E. Lincoln Dr., Paradise Valley; 5 p.m.-Close; $120 for two people, optional wine pairings for additional $30 per person
Big City, Big Heart Valentine's menu at The Gladly
Chef Bernie will be cooking up some of his favorite dishes this Valentine's Day, featured in a prix fixe three-course menu. Make it a night to remember with dishes like pan seared scallops or filet mignon, and end on a sweet note with an Irish coffee brownie or buttermilk bread pudding.
Details: 2201 E. Camelback Rd., Phoenix; 3-11 p.m.; $55+ per guest
Rusconi's American Kitchen Valentine's Dinner
Choice of one starter, one main course and one desert. Call Restaurant for details.
Details: 10637 N. Tatum Blvd., Phoenix; 4-10 p.m.; $49
Outlets at Anthem hosts Family Friday Valentine's Day
The center is transforming the food pavilion to a white linen dining area complete with candlelight and live soft music by a classical guitarist. Guests can purchase a meal for $5 from any of the food pavilion restaurants and enjoy a night with their loved ones. A free photo booth will be onsite adding to the family fun and flowers will be available for purchase with proceeds benefiting a local charity. Guests can also enter-to-win a pearl necklace from Kay Jewelers Outlet. Shoppers can also "feel the love" and benefit from red hot deals that will kick-off the President's Day sidewalk sale.
Details: 4250 W. Anthem Way, Phoenix; 4-8 p.m.; $20 meals for family of four
The world Famous Rawhide Steakhouse invites guests to dine on delicious dinner and dessert specials, created by Executive Chef Jonathan Scott. Menu highlights include butternut squash bisque, filet mignon medallions. vanilla bean creme brulee and more.
Details: 5700 W. North Loop Rd., Chandler; 5-9:30 p.m.; $55 per person plus tax, gratuity added to parties of eight or more
Valentine's Day at Roaring Fork
Roaring Fork celebrates the Valentine's Day holiday in rustic style with an assortment of specialty menu items by Executive Chef, Michael Bouwens. The Valentine's Day celebration will begin at 4 p.m. and all selections will be served a la carte in addition to the regular menu. Featured cuisine includes 38-40 ounce tomahawk ribeyes for two, sole stuffed with crabmeat served with a red pepper beurre blanc, lobster bisque , holiday flavored crème brulee, tuxedo (white and milk chocolate) strawberries.
Details: 4800 N. Scottsdale Rd., Scottsdale; 4-11 p.m.; Menu prices vary
Valentine's Day Dinner at the Latilla Restaurant
The Latilla Restaurant at the Boulders Resort celebrates the Valentine's Day holiday with a savory, three course menu complimented with romantic ambiance, picturesque views of the cascading waterfall and cozy hand-sculpted booths.
Details: 34631 N. Tom Darlington Drive, Carefree; $70 per person
Valentine's Day Menu at Nellie Cashman's
Food and Love have been linked together since time immemorial. In fact, Pliny and Dioscordes, both ancient Greeks, documented the seductive powers of food in the first Century A.D. This Valentine's Day, enjoy a meal that incorporates modern day aphrodisiacs that are sure to surprise and delight at Nellie Cashman's Monday Club Café.
Details: Westin Kierland Resort and Spa, 6902 E. Greenway Pkwy., Phoenix; $45 per person, tax and gratuity included. Wine pairings available for an added $20 per person
Diners can enjoy a romantic four-course dinner, or guests can select from Geordie's full menu of Italian-style steaks and seafood. The Wrigley will also feature a full jazz band and dance floor in the Mansion's living room from 7-10 p.m. on February 14. Tables will be available in Geordie's dining room, lounge, or out on the patio (Friday only) where you can enjoy stunning views of the Valley below.
Details: Available February 14-15; Wrigley Mansion, 2501 E. Telawa Trail, Phoenix; $65
Valentine's Day Dinner at Wright's at the Biltmore
At the Arizona Biltmore's signature restaurant, Chef de Cuisine Bryan Gorton is preparing a prix-fixe, four-course gourmet menu, with an optional wine pairing by the Sommelier that includes champagne with dessert.
Details: Available February 14-16; 2400 E. Missouri Ave., Phoenix; $95 per person, wine pairing $45 per person, tax and gratuity not included
Valentine's Day Sparkles at J&G Steakhouse
Take your Valentine's Day to new heights by enjoying a romantic four-course meal at J&G Steakhouse. Diners can savor a delicious four-course dinner including a caviar purse, roasted beet salad with endive, walnuts and goat cheese fondue, dry aged prime NY strip steak and for dessert, guests can enjoy a rose macaroon or warm chocolate cake.
Details: The Phoenician, 6000 E. Camelback Rd., Scottsdale; $64
Valentine's Day at Sierra Bonita Grill
The restaurant will be serving its normal menu of Southwestern specialities that are influenced by the cuisine of American ranching and early Spanish settlers. They will also be offering a couple of specials created just for the occasion. Popular dishes include the Chocolate and Espresso Rubbed Pork Tenderloin with vanilla bean Serrano chile butter sauce and season vegetables.
Details: 6933 N. 7th St., Phoenix
Events:
Chocolate purveyors from Arizona and around the nation gather in Glendale for this award-winning festival, which celebrates not only chocolate, but romance and the arts as well. Chocolate confections will include everything from chocolate truffles, sweet potato fries with chocolate and brown sugar glaze and tropical hot chocolate, to deep-fried chocolate bars and organic dark chocolate.
Details: February 7-9; Murphy Park; 58th and Glendale avenues; Friday 5 – 10 p.m., Saturday 10 a.m.- 10 p.m. and Sunday Noon – 5 p.m.
Pueblo Grande Museum Store Valentine's Day Sale
The Pueblo Grande Museum Store is spreading the love of Valentine's Day this year by offering a 20% discount on all purchases made in the store to anyone wearing red from February 7th to the 14th! And just in case red isn't your color, shoppers can also receive the 20% discount by making a $2.00 donation to the Pueblo Grande Museum Collections.
Details: February 7-14; 4619 E. Washington St, Phoenix
Carefree Festival of Fine Chocolates and Fine Art
The Carefree Festival of Fine Chocolates and Fine Art will feature over 100 exhibitors of fine chocolate, art and other confections. Stock up on treats for your sweetheart and yourself from chocolatiers like the San Francisco Chocolate Factory and It's a Devine Bakery. The festival will also feature live entertainment like World-Champion hoop dancer, Brian Hammill, and much more.
Details: February 13-16; 101 Easy Street, Carefree, Free admission; Thursday Noon-5 p.m., Friday-Sunday 9 a.m. – 5 p.m.
Chocolate Lovers' Festival on the Verde Canyon Railroad
As if the romance of the rails were not enough, Verde Canyon Railroad sweetens a Valentine's run with heavenly chocolate. During the Chocolate Lover's Festival a decadent platter for two is served at your seat and a chocolate fountain invites you to create your own sweet temptations. Hot, fresh specialty coffees are included as are Verde Canyon Railroad's first-class appetizers. Private label champagne may be chilled on ice right at your seat, a perfect way to toast the end of winter in the remarkable canyon through which we travel
Details: Available February 14-16; 300 North Broadway, Clarkdale
Celebrate Valentine's Day in a unique way with your spouse. Love on the Hill gives married couples the opportunity to renew their vows with more than 1,000 other couples. After the ceremony, couples can continue their special night with a romantic festival.
Details: 16704 Avenue of the Fountains, Fountain Hills; Free admission; 4-7 p.m.
Anthony Mazella Valentine's Day Concert
Enjoy a night full of music and fun with your special someone. Anthony Mazzella, world renowned guitarist, performs at the Old Town Center for the Arts on Valentine's Day. The guitarist dazzles concertgoers with his great proficiency on acoustic and electric guitars. Anthony has performed all over the world and has opened for artists like James Brown and The Commodores.
Details: 5th Street and Main, Cottonwood; $20; 7 p.m.
"Wine, Chocolate and Jazz" Valentine's Day Soiree
Romance the night away at the 3rd Annual "Wine, Chocolate and Jazz" Valentine's Day Soiree in Scottsdale. Guests will be able to try free chocolate samples, taste hand-selected wines and enjoy a night of live jazz music from Rhythm and the Rose. Discounted hotel rates will be offered for guests as well as extended happy hour specials.
Details: Hotel Indigo, 4415 N. Civic Center Plaza, Scottsdale; $10; 7-10 p.m.
Explore your creative side this Valentine's Day at Me the Artist. This fun studio is offering couples a chance to spend their night enjoying light appetizers and desserts while creating a pair of complementary paintings to hang in their home. The "Love is in the Air" session includes the appetizers and desserts, couple/group photo, a rose for any lady that attends and a painting class.
Details: 5355 E. High Street, Space 109, Phoenix; $40 per person; 6:30-9 p.m.
Raven's Red Hot Valentine's Day Ball
Couples and singles are invited to the Talking Stick Resort for a night of music and dancing this Valentine's Day. Raven's Red Hot Valentine's Day Ball brings a sophisticated, exciting party that features top notch entertainment, contests, and a dance floor large enough for every eager dancer that attends. Resort restaurants will remain open all night for guests of all tastes. The ball will also include a complimentary chocolate fountain, cocktail specials and two full bars in the two-level showroom.
Details: 9800 E. Indian Bend Road, Scottsdale; 8 p.m.; $15 general admission, VIP tickets available
Valentine's Day aboard the Dolly Steamboat
Grab your dreamboat and take a trip on the Dolly Steamboat! Give your someone special an unforgettable night with a dinner cruise through the beautiful Canyon Lake. The cruise includes dinner, dessert and beverages.
Details: 16802 Arizona 88, Tortilla Flat; 5:30-8 p.m.
Don't miss this Valentine's Day event. Spend the evening laughing and celebrating love, marriage and just about everything in between.
Details: Tempe Center for the Arts, 700 W. Rio Salado Parkway, Tempe; 7:30 p.m.; $10-$15
Jester'Z Improv Valentine's Day
Love is always a topic for jokes and the experts at Jester'Z Improv Comedy will have you and the rest of the audience laughing until the very end. You supply the topics, which means no scripts or memorization for the comedians on stage. The show will also improvise game shows like "The Dating Game", "The Newly Wed Game" and "Who Wants to Marry a Millionaire?". So grab your special someone and prepare for a night of side-splitting comedy.
Details: 7117 E. McDowell Rd., Scottsdale; 6:30-8 p.m. and 9-10:30 p.m.; $17
Valentine's Day Love Bug Dance
Looking for a fun event to bring the whole family out to? This event gives you the chance to celebrate Valentine's Day with your little 'love bug'. There will be a light dinner, crafts, music and dancing. Kids can bring home a photo with their loved one for $1 on the day of the dance.
Details: Library Recreation Annex, 21802 S. Ellsworth Rd., Queen Creek; 6-8 p.m.;  $20 per family (One adult/one child), $10 for additional adult, $5 for additional child. Space is limited. Pre-registration required.
Valentine X, A Candlelit Night of Horror at 13th Floor Haunted House
What was meant to be a romantic night has now become a tale of bloodied hearts and terrifying revenge that will keep you and your date or friends clenched in fear! 13th Floor Haunted House presents: Valentine X, a new, thrilling experience premiering Valentine's weekend.
Details: 2814 W. Bell Rd., Phoenix; 7:30-10:30 p.m.; $24.99
Valentine's Day Stoplight Party at The Shout House
No matter your stance on romance, The Shout House at Westgate is hosting a Valentine's party for everyone to enjoy! The Stoplight Party will give everyone a chance to show off their relationship status: single, it's complicated, or taken. Throughout the evening, help sparks fly by taking advantage of cocktail and shot specials, while singing along to The Shout House's dueling pianos.
Details: Westgate Entertainment Center, 6770 N. Sunrise Blvd., Glendale