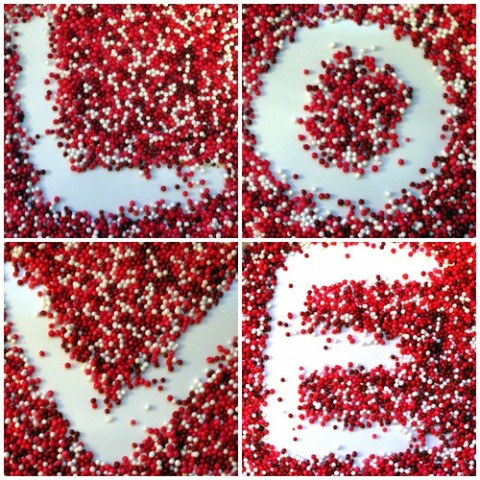 Love is in the air and when Valentine's Day rolls around you don't want to be caught without something romantic planned for your sweetheart. We've made planning a romantic Valentine's Day easy with our list of specials, events and more happening this Valentine's Day in Phoenix. You're welcome.
Events
If your dance card is not full yet, save the date for the Valentine's Day Social Dance, hosted by Dance FX Studios in Mesa. Whether you're single and ready to mingle or attached at the hip, this special dance event is the perfect place to kick up your heels and enjoy great live music while benefiting a great cause since a portion of proceeds from the event will benefit the Wounded Warriors Project.
Details: Dance FX Studios 1859 W. Guadalupe Road, Mesa. $35.00 per person. Starts at 7pm. Call 480.968.6177
Celebrate Valentine's Day and 100 years of Arizona history with live performances, food, and drinks! Entertainment for the evening will be provided by the local blues band The Sugar Thieves and the swing-dance ensemble Savoy Hop Cats in MIM's Main Courtyard. This dance group performs 1920s-style Lindy Hop swing dance, while the band provides a powerhouse Delta sound that will take you back in time.
While guests enjoy the sights and sounds of this riveting entertainment, they can also experience a special menu of food and drinks created with ingredients from Arizona farms, ranches, and wineries. Each ticket includes two free drinks and the opportunity for a sneak peak at MIM's centennial exhibition, "I Am AZ Music." The exhibition will showcase gifted Arizona musicians and instrument makers of the last century. Local artist Tanina Jackson will also be at the event doing live painting and displaying original artwork. You won't want to miss this exciting celebration!
Details: MIM (Musical Instrument Museum) 4725 E. Mayo Boulevard, Phoenix.
"Feast for the Senses" Cooking Class at the Four Season Resort Scottsdale at Troon North
Highlighting a three-course menu ideal for taking the romance home on Valentine's Day and beyond. The class will feature a menu meant for sharing, and will include a celebratory welcome cocktail and take-home recipe booklet.
Details: Four Seasons Resort Scottsdale at Troon North 10600 E. Crescent Moon Drive, Scottsdale. $55 per person or $100 per couple, and will run from 11am to 1:30pm.
Romance and Railroads: A natural blend, celebrate a sweet Valentine's aboard Arizona's longest-running nature show, feast your eyes on natural wonders while indulging in the enchantment of chocolate; explore the hidden splendor of the Verde Canyon and share a platter of decadent desserts.
Details: Verde Canyon Railroad 300 N. Broadway, Clarkdale. $89.95 per person. Call 800.582.7245
Arizona Winds Concert Band — Valentine's Day Concert
John Thrasher, Director of Bands at Glendale College Community, founded the band in 1974. It was formed to offer an experience for adults to further continue with their instruments after high school and college. They soon matured into a high level-performing ensemble thrilling its audiences with fine music. Throughout their existence, many wonderful guest conductors have appeared in front of this group.
Details: Mountain Ridge High School 22800 N. 67th Avenue, Glendale. Free
Phoenix Valentine's Day Comedy Show
What is better than an evening of comedy for Valentine's Day? Bring your Valentine to the funniest comedy show in Phoenix. The shows are all improv show but the suggestions will be along the Valentine's Day theme, come and laugh until your cheeks hurt and then have your valentine kiss them better.
Reservations are required.
Details: Jester'Z Improve Comedy at Theater 168, 7117 E. McDowell Road, Scottsdale. Two shows at 7pm and 9pm. $15.00. Call 480.423.0120
The Art Laboe Valentine's Super Love Jam
Art Laboe hosts The Art Laboe Valentine's Super Love Jam concert starring: Zapp, Evelyn Champagne King, Barbara Mason, Heatwave, Rose Royce, Barbara Lewis, The Originals, MC Magic and Sophia Maria. Art Laboe is widely known for creating the oldies format in radio and in music he innovated the compilation album with his Oldies But Goodies series. His many awards include a Star on Hollywood's "Walk of Fame," the Pacific Pioneer Broadcasters Diamond Circle Award and he is on the Walk Of Stars in Palm Springs.
Details: Jobing.com Arena 9400 W. Maryland Avenue, Glendale. $27.50 – $49.50.
Dinner
Valentine's Day Dinner at District American Kitchen and Wine Bar 
Have a love affair with an all American sweetheart and enjoy a scrumptious three-course dinner when you celebrate Valentine's Day. The Valentine's Day menu includes: Amuse from the chef called the District FB and J (the 'F' stands for foie butter instead of peanut butter); First course includes your choice of sticky pork cheeks, scallops and sweet corn, or truffle ricotta stuffed rigatoni; Second course features your choice of Schreiner's bacon wrapped prime tenderloin filet, Three Ways to Love your Lobster with lobster pillows, vanilla butter poached lobster and lobster tomato olive salad, or crispy hearts of palm under a béarnaise blanket. Third course includes a lover's trio of gourmet chocolate and strawberries. .
Guests can enjoy a live acoustic guitarist in an upscale atmosphere that feels more like your neighborhood retreat.
Reservations required.
Details: District American Kitchen and Wine Bar 320 N. 3rd Street, Phoenix. $49.00 for dinner, $30.00 for additional wine pairing. Call 602.817.5400
Different Pointe of View at the Pointe Hilton Tapatio Cliffs
Breathtaking views and exceptional cuisine makes Different Pointe of View an ideal date spot for Valentine's Day. This year, the AAA Four-Diamond restaurant is featuring a five-course, prix-fixe menu for the romantic holiday. The first course is a choice of two tempting appetizers: applewood smoked pork belly or Cedar River short rib ravioli. Next is a choice of either sweet red pepper-and-basil bisque or the restaurant's signature lobster bisque. Following the salad course, Executive Chef Anthony DeMuro makes the entrée choice difficult with four delicious options: Cedar River grilled filet mignon, pan-seared pacific cobia, citrus scented olive oil poached main lobster, and seared Muscovy duck breast. And finally, no Valentine's Day celebration would be complete without something sweet. Different Pointe of View is offering a choice of Chocolate Temptation and a traditional Vanilla bean crème brulee.
Details: Different Pointe of View at Pointe Hilton Tapatio Cliffs Resort 11111 N. 7th Street, Phoenix. Dinner is $99 per person for 5pm seating and $110 per person from 5:30pm — 10pm. Wine pairings are available for an additional $40 per person. Call 602.866.6350 for reservations.
Anti-Valentine's Dinner at Rico's American Grill at Pointe Hilton Squaw Peak Resort
No date? No worries! Valentine's Day isn't just for lovebirds at Rico's American Grill. Those foodies flying solo on Feb. 14 will find a fantastic prix-fixe menu perfect for those celebrating their singlehood. The menu will include risotto sushi rolls with gingered onion, spicy deviled eggs with jalapeños, and charred romaine spoons with pork belly, smoked tomato and tri-pepper hollandaise.
Details: Rico's American Grill at Pointe Hilton Squaw Peak Resort 7677 N. 16th Street, Phoenix. Dinner is $42 per person and there won't be any candlelight or a rose in sight. Call 602.997.5850 for reservations.
Ride behind a steam locomotive to the Grand Canyon with the nostalgic Harriman coaches to one of the famous seven natural wonders of the world. The train ride will be followed by a Centennial Sweetheart Dinner at the Sultana Theatre which was built in 1912. Enjoy a first class meal while viewing a photographic account of Williams history that will be displayed throughout the Theatre.
Reservations required.
Details: Grand Canyon Railway 1201 W. Route 66, Williams. $50.00 – $100.00. 928.773.1976
Friday through Monday, February 10-13 enjoy a romantic experience before Valentine's Day. Dine on a menu of stone crab, oysters and rock shrimp ceviche, followed by a salad of roasted beets, arugula and local citrus followed by roasted Florida yellowtail snapper. Blood-orange sorbet is then served, followed by grilled Arizona beef "Chateaubriand." Chocolate indulgences are served for dessert.
Reservations required.
Details: Lon's at the Hermosa 5532 N. Palo Cristi Road, Paradise Valley. $69, $35 for wine supplement. Call 602.955.7878
Top of the Rock
Breathtaking Valley views and a specialty four-course menu crafted by executive chef Gregory Wiener are offered for couples looking to celebrate before, on or after Valentine's Day. Begin with an amuse bouche, followed by a hearts of palm salad with jumbo crab, then honey-roasted chestnut soup. The entree is roasted beef tenderloin for two, served with garden vegetables, green-chile au gratin potatoes and red-wine syrup. "A study in passion and chocolate" dessert concludes the meal.
Reservations required.
Details: Top of the Rock at The Buttes 2000 Westcourt Way, Tempe. $100 for two. February 11-17. Call 602.431.2370.
Amano Pizza Bistro
A four-course Italian meal begins with a choice of cioppino or cream of wild and porcini mushroom soup, followed by arugula, including blood oranges and shallots. Choose seared sea bass, or sliced pork tenderloin for your entree. Elderflower zabaglione in chocolate tulip with pirouette is served for dessert. Included are four wine pairings and champagne. Limited seating available. Double seatings only available with reservation.
Details: Amano Pizza Bistro 1541 E. Baseline Road, Phoenix. Check-in begins at 5:45pm on February 14th. $70 per person. Call 602.540.1630.
Bistro 24
A romantic five-course meal prepared by executive chef Stephen Toevs features oysters, figs, truffles and chocolate. Each dish contains an ingredient or two with aphrodisiac qualities. Reservations are required.
Details: Ritz-Carlton Phoenix 2401 E. Camelback Road, Phoenix. $72.00. Call 602.952.2424.
Café Zuzu
Select an appetizer of lobster bisque or lobster two ways: butter-poached with melted leeks plus a chilled cocktail with Meyer lemon and American caviar. Entree choices are herb-roasted tenderloin of beef with golden chanterelle mushrooms, baby spinach and sauce bernaise, or diver scallops with winter vegetable risotto, lemon butter and apple-cider gastrique. Chocolate-covered strawberries and mini cupcakes and Grand Marnier are offered for dessert. Drinks include the Red Hot Momma martini, a Maker's Mark Manhattan and a half-bottle of Champagne Henriot Blanc Souverain. The regular menu is also available.
Reservations recommended.
Details: Café Zuzu at The Hotel Valley Ho 6850 E. Main Street, Scottsdale. Call 480.421.7997.
Cheuvront Restaurant and Wine Bar
Chef Ryan Rivera prepares a meal that begins with a choice of scallop chowder or Humboldt Fog salad, followed by entree choices of halibut filet or chicken roulade. Select espresso cheesecake or a Farmstead cheese plate for dessert. A complimentary glass of Gruet Blanc de Noirs, given 90 points by "Wine Spectator" magazine is included.
Reservations required.
Details: Cheuvront Restaurant and Wine Bar 1326 N. Central Avenue, Phoenix. $45 per person. Call 602.307.0022.
Dine in historic surroundings with spectacular mountain views on a menu created by executive chef Charles Kassels. The meal begins with hearts of romaine with lobster vinaigrette or roasted valentine-pepper bisque with crispy red beets, followed by such entree choices as a lovebird duo of pan-roasted chicken breast and leg confit with herb crust and fingerling potatoes, cauliflower and baby carrots; a center-cut filet with sweet(heart) potato gratin and asparagus bundles; and Chilean sea bass with wild-for-you mushroom ravioli with haricot vert. A choice of dark-chocolate cake with white-chocolate mousse and milk-chocolate ganache, or strawberry shortcake with berry compote and sweet whipped cream are offered for dessert. El Chorro's famous sticky buns, handcrafted beer and butter, coffee and tea are included. Wine pairings are available for an additional fee.
Reservations required.
Details: El Chorro 5550 E. Lincoln Drive, Paradise Valley. $98 for two, $25 per person for additional wine pairings. Call 480.948.5170, ext 202.
Elements at Sanctuary on Camelback Mountain Resort & Spa
A gourmet, four-course meal begins with options like sweet-potato soup, rooted beet tar tar, or Island Creek oysters. Select one of three salads such as spinach and frisee, and then choose one of six entree options: roasted filet of beef; lobster and udon carbonara; roasted chicken; miso-glazed organic sea bass; braised short ribs; or eggplant and tofu fritter. Coconut cheesecake, Grand Marnier creme brulee, or white and dark-chocolate mousse cake are offered for dessert.
Reservations required.
Details: Sanctuary on Camelback Mountain 5700 E. McDonald Drive, Paradise Valley. $95. 480.948.2100
La Piazza Al Forno caters an Italian dinner of rigatoni al forno, baked meat lasagna, warm garlic bread and a dinner salad. Flamenco guitarist Chris Burton Jácome plays while flamenco dancers Martín Gaxiola and Lena Jácome perform. Doors open at 5:30 p.m.
Reservations required.
Details: Glendale Gaslight Inn 5747 W. Glendale Avenue, Glendale. $55. Call 623.934.9119.
Il Terrazzo at The Phoenician 
Chef de cuisine Kyle Lipetzky offers diners a four-course, prix-fixe menu that begins with langoustine with cauliflower cream, followed by duck with chestnut tortelloni and brussels sprouts. Select John Dory black truffle, roasted root vegetables, crispy herb potato and carrot butter; or American Kobe beef with wild mushroom, caramelized salsify, watercress and Barbera Vincotto for the main course. For dessert, executive pastry chef Roy Pell offers diners a chocolate buffet, which is also available a la carte.
Reservations recommended.
Details: Il Terrazzo at The Phoenician 6000 E. Camelback Road, Phoenix. $67, $15 for dessert buffet only. Call 480.423.2530.
Kai Restaurant at Sheraton Wild Horse Pass Resort & Spa
Executive chef Michael O'Dowd offers diners a seven-course, prix-fixe tasting menu featuring crispy marble of smoked oyster and foie gras, translucent sous-vide Arctic char and halibut cheeks with saffron fume, Hudson Valley duck presented three ways, a winter collage of pork and lobster and buffalo tartare. A journey into the world of chocolate and cotton candy is offered for dessert. Wine pairings are available for an additional cost. Limited seating available.
Reservations are required.
Details: Sheraton Wild Horse Pass Resort & Spa 5594 W. Wild Horse Pass Boulevard, Gila River Reservation. $165. Call 602.385.5726.
Meritage Steakhouse at JW Marriott Desert Ridge Resort & Spa
A multi-course menu begins with an amuse of smoked linquisa sausage medallion with Pink Lady apple and rhubarb chutney, followed by a choice of an organic arugula salad with strawberries, a classic Caesar salad and Maine lobster chowder. Entree choices include Brandt beef prime chateaubriand for two; jumbo prawns scampi with Meyer-lemon Chardonnay; and cod with champagne buerre blanc. Accompaniments include Yukon gold mashed potatoes, lobster green been cauliflower gratin and foraged wild mushrooms. Dessert is a strawberry milk-chocolate Napoleon with a warm banana nutella wrap.
Reservations required.
Details: Meritage Steakhouse at JW Marriott Desert Ridge Resort & Spa 5350 E. Marriott Drive, Phoenix. 480.293.3988
Ristorante Tuscany at JW Marriott Desert Ridge Resort & Spa
A romantically inspired menu features hand-crafted pasta, specialty pizzas and small plates. Begin with an amuse bouche of crispy oyster bruschetta with ricotta, prosciutto and artichoke hearts, followed by a choice of wild arugula salad with champagne-basil vinaigrette or creamy roasted cauliflower soup with truffle oil. An intermezzo of brut rose sorbet is then followed by entree choices like pan-roasted free-range chicken, yukon potato puree and broccoli rabe; whole fennel-stuffed branzino with a white-bean pancetta ragu; pappardelle tossed with sweet corn and capri tomatoes; and bone-in rib eye with celery-root puree, royal trumpet mushrooms and roasted apple reduction. Desserts include a milk-chocolate lime creme brulee with rosemary-caramel in a citrus-oil cake and strawberry and passion-fruit cheesecake lollipops.
Details: Ristorante Tuscany at JW Marriott Desert Ridge Resort & Spa 5350 E. Marriott Drive, Phoenix. $85 per couple, $45 per person. Call 480.293.3988.
Executive chef Christopher Nicosia offers diners for two prix-fixe featuring four-course aphrodisiac options. Diners can enjoy breathtaking views of Pinnacle Peak and select Fonduta and toasted bread with winter truffles or ostriche gratinati with West Coast oysters, caramelized fennel and onion gratin for the first course. "Love letters" red pasta envelopes filled with ricotta and roasted butternut squash are served with sage butter, Parmigiano Reggiano and crushed amaretti for the second course. Choose between roasted beef tenderloin with "kissing" shrimp, served with truffled potatoes, sauteed spinach with raisins, pine nuts and balsamic vinegar and roasted, stuffed lobster with crab, crispy lentil and a wilted-greens salad for the entree. "Sogno nero," a chocolate cake filled with dark-chocolate ganache, cherry brandy and Amarena cherry sorbetto, is served for dessert. A rose for the lady and non-alcoholic beverages are included. Romance cocktails like the Goddess of Love martini and wines by the bottle and glass are available.
Reservations required.
Details: Sassi 10455 E. Pinnacle Peak Parkway, Scottsdale. $149 for two. 480.502.9095.
The Latilla at The Boulders Resort and Golden Door Spa 
A savory menu from chef de cuisine Stephen Jones features spicy fire-and-ice head-on shrimp, sun-dried strawberry arugula salad, filet mignon, black-striped sea bass cioppino and white-chocolate obsession and strawberry-almond cake. Seatings available every half-hour from 6 to 8 p.m. Reservations required.
Details: The Boulders Resort and Golden Door Spa 34631 N. Tom Darlington Drive, Scottsdale. $65 per person. Call 480.488.7317.
Ladies Only Tea at The Ritz-Carlton Phoenix 
Ladies can sip tea and watch a fashion show. Ritz-Carlton tea maitre d' Jeffrey Hattrick offers a new tea menu and wild-rose white tea. Vintage couture from Fashion by Robert Black is showcased. Reservations are required.
Details: The Ritz Carlton 2401 E. Camelback Road, Phoenix. $38, $15 for champagne. Call 602.468-0700.
Tonto Bar & Grill
An a la carte menu is offered and features items like a cranberry-kiss martini and an appetizer of Maine lobster bisque and butter-poached snow crab. The entree is a 4-ounce mesquite wood-grilled filet and two pan-seared diver scallops with accompaniments like risotto and asparagus spears. Dessert is a "cupid's heart" petite-shape red velvet cake with raspberry cream-cheese icing served with a trio of chocolate-caramel truffles and vanilla anglaise.
Details: Tonto Bar & Grill 5736 E. Rancho Manana Boulevard. Call 480.488.0698.
Hotel Packages
Romance Package at Hotel Valley Ho
Make your Valentine's Day a little more swell! A Red Flower aromatherapy candle is our gift to you upon arrival. Enjoy complimentary turndown service, with delivery of a half-bottle of Veuve Clicquot Champagne and fresh seasonal fruit. Watch a complimentary movie in bed, then sleep in and wake up to breakfast in bed or at ZuZu. A recommendation for an indulgent addition to this package is a couple's massage at VH Spa (additional fee).
*$20/person maximum for breakfast. All package items exclude tax and gratuity. Meals do not include alcohol.
Book your room at 480.248.2000 or online here: https://booking.ihotelier.com/istay/istay.jsp?hotelid=6263
Romantic Rendezvous at Kimpton's FireSky Resort & Spa
Now and again, love birds must leave the nest to have a little fun. Kimpton's FireSky Resort and Spa offers the perfect place to perch — with haute cuisine, a bottle of bubbly and a cinematic reason to snuggle. The Romantic Rendevous package includes a four-course tasting menu for two at Taggia restaurant, a bottle of champagne delivered to the room and an in-room movie. The package, which is offered year-round, is priced from $279 and can be booked at http://www.fireskyresort.com with the rate code "PROM" or by calling 1-800-528-7867 and mentioning the package by name.
Also at Firesky Resort just for the month of February is Kimpton's "Robe-mance" package featuring their special breed of snuggly robes, which come in leopard- and zebra-print motifs. From Feb. 1-29, those who book a Robe-mance Package will enjoy deluxe accommodation, two new and silky-soft signature Kimpton bathrobes made of 100 percent Turkish ring-spun cotton (a $180 value), and a $25 dining and beverage credit that's perfect for a nightcap or breakfast in bed. Offered at participating Kimpton hotels nationwide, the Robe-mance package is priced starting from $269 per night, based on location and availability. Reservations can be made at http://www.KimptonHotels.com or our individual hotel web sites by entering "ROBES" in the rate code box, or by calling 1-800-KIMPTON and requesting the Robe-mance package.
Seasons of Love Package at Four Seasons Resort Scottsdale at Troon North
Couples can follow their bliss to the Resort's building 14, reinvented as the new adults-only "Hideaway" retreat. All casitas in this building are outfitted with specialty bath amenities to better enjoy the deep-soaking tubs. Guests are greeted with Love Potion champagne cocktails for two, and a book of love sonnets awaits by the bed. Book the romantic Bliss Suite and relax together on an outdoor hammock, take a dip in the private plunge pool or cool off amid the tranquil outdoor garden shower.
The "Pillow Talk" package offers accommodations in the new Hideaway building, plus indulgent breakfast in bed. Laze the morning away together with a menu with romance in mind featuring chocolate pancakes, lobster and mascarpone scrambled eggs or luscious raspberry French toast. Or, soothe the effects of last night's festivities with a Bloody Mary bar and decadent comfort-food breakfast delivered to your door.
An "a la carte" menu of Morning Rituals complements the new romantic offerings. Add additional elements to a romantic getaway, such as Sunrise Serenity poolside duo massage, or an energetic Morning Trek hike to nearby Pinnacle Peak Park, followed by a gourmet picnic breakfast. Savor an aphrodisiac breakfast in bed delivered to your casita guest room with the Do Not Disturb ritual, or liven up the lazy morning after the night before with the Rage on Through custom Bloody Mary bar accompanied by a decadent breakfast.
Prices begin at $349 for the Pillow Talk package this fall, and $449 in spring 2012. The Sunrise Serenity and Morning Rituals are priced on an a la carte basis. For reservations and more information, please call (888) 207-9696 or book online at http://www.fourseasons.com/scottsdale.
Boulders Romance Package
Celebrate your love with a romantic rendezvous at The Boulders. Escape and create unforgettable memories together in one of the world's most romantic setting. The Boulders Romance package includes:
• Luxurious Resort Casita accommodations
• Daily breakfast for two
• Chilled bottle of Sparkling Wine or Sparkling Cider upon arrival
• Complimentary access to the award-winning Golden Door ® Spa and fitness facility, adult pool, steam rooms, sauna and Niwa pool.
The price of the Boulders Romance Package starts at $389/night (double occupancy). Call 888.579.2631 to book and mention the Romance Package.
InnPlace Hotel Phoenix North – Valentine's Day 
Treat that special someone to a night they won't forget at the InnPlace Hotel Phoenix North. Package includes:
One Night Stay in a Cabana Suite
Three Course Dinner for Two in Our Restaurant, Copper Creek (advanced reservations required)
Bottle of Champagne and a Special Dessert Delivered to Your Guestroom
Promo Code= VDAY
Valid 2/10/12-2/14/12
Instructions: To book your stay, please call 602-997-5900 and ask for the VDAY package or visit our website http://www.innplacehotels.com/locations/phoenix-north and use promo code VDAY.
W Scottsdale – Romantic Getaway Package
Elevate your Valentine's Day with a romantic getaway Romantic Getaway Package Includes:
A celebration amenity of Strawberries with three dipping sauces
$50.00 gift card to Sushi Roku
Upgrade to a Spectacular room
In-room breakfast for two people, including one split of champagne
Instructions: BOOK: Call 888 627 8347
Spa Specials
Narande Spa at The Buttes Resort
Champagne and Rose Body Exfoliation– This 80 minute treatment consists of an exfoliation of the hands, feet and body. After the exfoliation process, the guest will rinse off the aromatic sea salt and will return to the table for an application of the Champagne & Rose Butter Cream which is the ultimate hydrating treatment with a blend of shea butter, vitamins A, C & D and grape seed oil. Guests will also receive a scalp massage as part of the treatment. ($149.00)
Couples Massage-This 50 minute treatment includes a custom Narande, Aromatherapy, or Reflexology massage for two guests in the relaxing, couples room. ($165.00)
Details: Narande Spa at The Buttes Resort 2000 Westcourt Way, Tempe. These treatments will be available February 1st — February 29th. Guests at the spa will also enjoy access to the two pools on property, one of them the size of a football field; four secluded hillside whirlpools as well as the fully equipped fitness center. A water bar with fresh fruit will also offer a welcoming break between spa treatments. Narande Spa's holiday hours are Monday-Saturday from 9:00am-8:00pm & Sunday from 9:00am-6:00pm. Call 602.431.2357.
Spa Tapas at the Four Seasons Scottsdale at Troon North
For the month of February, the Spa & Salon will feature a special romantic twist on the "Tapas Tasting Menu." The Tapas Tasting Menu is offered in the Spa from 3 to 8 p.m. and in the Salon from 3 to 6 p.m., Sunday through Thursday. Spa guests can choose two specialty 25-minute "tapas" treatments inspired by the season for the special rate of $99. Salon guests can select from a seasonal "Martini and Manicure" or "Margarita and Makeup" option for $75.
Details: Four Seasons Resort Scottsdale at Troon North 10600 E. Crescent Moon Drive, Scottsdale. Call 480.513.5145.
The Sweetheart Package at Salon Mila at el Pedregal
A Love Energy Facial– Gently exfoliates and moisturizes with fruit acids utilizing wheat ceramides to attract and retain moisture
Chocolate Dipped Strawberry & Ice Cream Pedicure– Begins with a scrumptious foot soak in a ME! Bath Choco-holic Bath Ice Cream allowing the blend of essential oils, minerals, and fragrances to soften the feet. After the soak, guests will enjoy a cleanse and exfoliation with the ME! Bath Strawberry Shower Sherbet. The treatment will end with a creamy chocolate foot mask to stimulate and firm the skin and nail polish application of strawberry nail color.
Luxurious Hair and Makeup Style– A stunning fashionable blow-dry and flawless makeup application
The price of this package is $199.00 and also includes a glass of champagne and a gift of red Hanky Panky Rose underwear gift.. The package will be available from January 16th to February 15th; guests will be able to redeem this package from February 14th through March 31st, 2012.
Details: Salon Mila at el Pedregal 34505 N. Scottsdale Road, Scottsdale. 480.488.5220
Jurlique Spa at FireSky
Bathing in red wine may well be the only thing more blissful than drinking it"¦ The Tuscan Wine Therapy Body Treatment offers wine-drenched Italian decadence, featuring a mix of Mediterranean olive oil, crushed grape seeds, blackberry fibers and red wine, and is available for $125 per person for 60 minutes, including gratuity (regularly $150). The Rose Harmony Duo pairs a rose-petal soak with a rejuvenating massage, leaving your skin sweet-smelling and petal soft thanks to Jurlique's signature rose petal body oil. This 90 minute treatment is available for $180 and includes gratuity (regularly $216).
Calling all chocoholics, men and women alike! The Sweetheart Chocolate Facial & Lip Scrub marries enticing aromas, hold-and-cold sensations and a relaxing facial massage with the bliss of a milk-and-chocolate antioxidant mask. Available for $135, this 60 minute package includes a peptide-firming System or RAW Man Kit (regularly $194 – $204). The Peruvian Chocolate Pedicure, available for $52, pampers your tootsies with a soak, massage and mix of Bella Lucce products including a sugar scrub and moisturizer with prime-pressed cocoa butter, French cocoa absolute, chocolate extract, organic cocoa powder and pure Dagoba chocolate. During this 45 minute pedicure, guests will enjoy sipping hot cocoa and nibbling on dark chocolate. (regularly $72).
Gift certificates are also available. Call 480.945.7666 to book.
Tocasierra Spa Sweet Treat-ments
Tocasierra Spa at Pointe Hilton Squaw Peak Resort is celebrating Valentine's Day for the whole month of February with three tantalizing spa package offers perfect for giving as a gift or enjoying as a couple.
The Oh-So-Cocoa spa package is a chocolate lover's paradise featuring a cocoa massage, an acai chocolate facial and a whipped cocoa pedicure. It is priced at $225.
The 80-minute Oh-So-Inviting package, priced at $175, features a rejuvenating exfoliation using mango, exotic oils, and shea butter followed by a sugar butter body wrap and a relaxing massage. Plus, the package includes a sugar smoothie lotion to take home.
For couples, Tocasierra Spa offers its Rekindle the Romance package featuring a 50-minute signature aromatherapy massage for two in the spa's spacious couples' suite. This package is available for $150.
Tocasierra Spa also offers Valentine's Gift Certificates. For details or to schedule an appointment, call 602.906.3820.
Calorie-free Valentines at Tocaloma Spa
Tocaloma Spa at Pointe Hilton Tapatio Cliffs Resort has the perfect Valentine's Day gifts — cupcakes and chocolates without the calories! The spa's "Feeling Smitten" cupcake bath bombs turn baths into fizzy, decadent, bakery-scented soaks. Large cupcakes are available for $11 and mini cupcakes are $6. The cupcake bath bombs are available in three delicious scents: strawberry mint, vanilla lemon and hot mess, which is magnolia, pink hibiscus and peach.
For chocolate lovers, Tocaloma Spa is offering "Chocoholicks," which are tasty, lip gloss pallets with four enticing chocolate-y shades coupled with the calming aromatherapy effect of the cocoa's natural scent. This sweet gift is priced at $35. Tocaloma Spa also has gift certificates available. Call 602.375.4645 to book.