This Valentine's Day mix up this sweet cocktail for your sweetheart.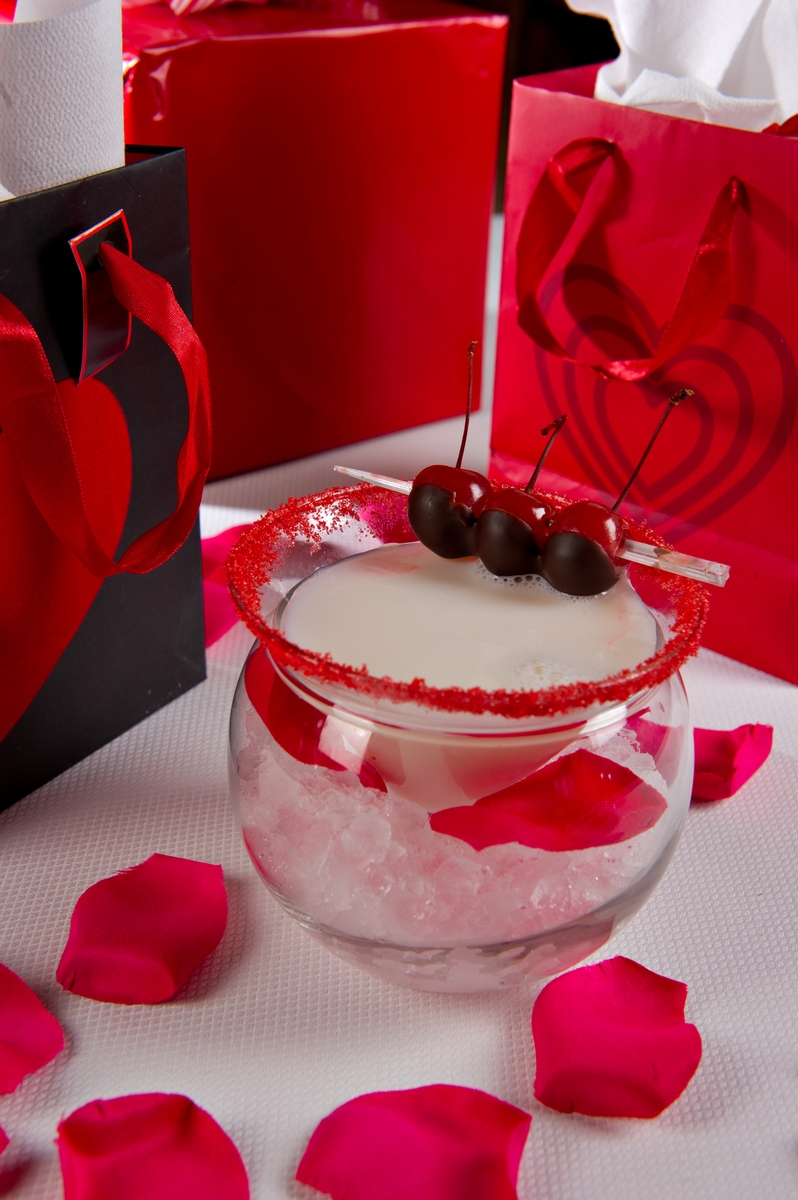 Amore Smooch
Makes 1 serving
1 oz. Godiva White Liqueur
1 oz. Svedka Cherry Vodka
1 oz. Crème de Cacao
Mix all ingredients in a martini shaker. Strain into a stemless martini glass (bottom of the glass filled with crushed ice and two fresh rose petals). Garnish with three Svedka Cherry infused cherries, half dipped in chocolate.
Recipe courtesy of Sassi