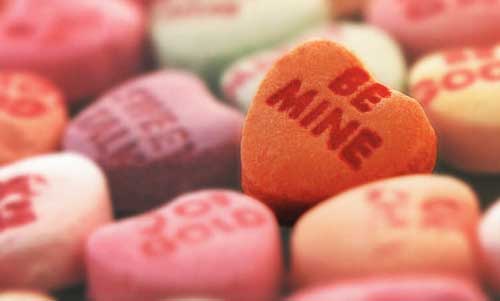 Valentine's Day will sneak up on you faster than you think. Don't wait until it's too late to surprise that special someone with something fantastic. We know it takes time to make those romantic plans so we wanted to help ease the stress. (What's better than a romantic getaway to show how much you care?) So we searched throughout Greater Phoenix and found some love-inspired plans that will put a spark in anyone's Valentine's weekend.
The Phoenician
Valentine's Day at Il Terrazzo
Celebrate your romance the Italian way at Il Terrazzo
Restaurant is showcasing valentine-inspired cuisine such as a Wild Mushroom Bisque, Fanny Bay Oysters, Hand-cut Black Pepper Tagliatelle, California White Bass and a Land & Sea entrée.
Complete the dinner with a Chocolate Buffet done by an award-winning pastry chef
Offered Monday, February 14th
For reservations call (480) 423-2530 or visit www.thephoenician.com
Hotel Valley Ho
Romance dinner at ZuZu and Trader Vic's
ZuZu will be serving a 4-course pre-fixe menu Saturday, February 12th-Monday, February 14th
It features Deviled Fried Oysters, Warm Orange Braised Fennel, Beef Tenderloin, and Chocolate Truffle Tart. Followed by Chocolate-Covered Strawberries and Truffles.
Pre-fixe menu is $60 per person or $75 per person with beverage pairings
Trader Vic's is featuring a Valentine à  la carte menu  Friday, February 11th-Monday, February 14th
Dinner options include: Devil Fried Oysters, Arugula & Watercress Salad, or Lobster Bisque, Oven-Roasted Salmon or Beef Tenderloin & Butter Poached Lobster Tail, and Red Velvet Layer Cake or Chocolate Truffles & Chocolate-Dipped Strawberries for dessert
For reservations call (480) 248-2000 (recommended)
Hermosa Inn
One-stop Shopping for Valentine's Day
Offering a Valentines package that includes an overnight stay in a Deluxe or Grande Casita
Includes a sweetheart dinner menu for two at Lons, an acclaimed restaurant
Also a bubble path with rose petals waiting for you after dinner with a bottle of champagne and chocolate-covered strawberries
Breakfast for two the following morning and a gift basket for her
Packages start at $629
For reservations call 1-800-241-1210 or visit www.hermosainn.com.
Arizona Grand Resort
Romance Package
Includes complimentary upgrade and resort fee waived
A rose petal turndown service
A bottle of champagne and chocolate dipped strawberries
$50 dining credit to enjoy breakfast in bed or on the property
Packages start at $279 per night
For reservations call 602-438-9000 or visit www.arizonagrandresort.com
Fairmount Scottsdale
Celebrate Your Passions: Includes overnight accommodations at the Princess Hotel and a $150 resort credit for dining or spa treatment, Packages start at $369 per night
The Way to One's Heart: Valentine's menus using ingredients such as oysters, forbidden fruit, decadent chocolate, themed cocktails and champagne at the Fairmount
"Sensual Seafood" at The Grill at the TPC: Four course meal for the seafood lovers
"Latin Lovers" Dinner at La Hacienda: Four course Valentine's dinner menu starting at $55 per person
"Cupid's Crush" at BOURBON STEAK: Delicious four course menu starting at $85 per person
"Sweet Bites" at Stone Rose Lounge: Choose from 3 special desserts at 6$ each for him and her
Sweet Indulgence & Romantic Rituals at Willow Stream Spa: Spa packages for singles and couples ranging from $79 up to $525
For reservations call (480) 585-4848 or visit www.scottsdaleprincess.com
Sanctuary at Camelback Mountain
Valentine's Getaway
Mountain Vista or Spa Casita for two with nightly candelight turn down
Champagne and chocolate covered strawberries
60-minute spa treatment per person
Romantic dinner for two at Elements restaurant
Packages start at $919 for February 12th-14th
(480) 948-2100 or www.sanctuaryoncamelback.com
Intercontinental Montelucia Resort and Spa
Sweet Romance Package: suite for one night starting at $349
Valentine's Day Weekend Rendezvous Package: suite for 2 nights and couples massage starting at $499
Joya Spa Sweetheart Package: 50 minute couples massage and 2 glasses champagne, $280 February 7th-14th
Shower Me with Roses Package: rose festival facial and body treatment, 310$ February 7th-14th
Valentine's Day Spa Happy Hour: 50 minute custom massage, 50-minute facial or tarot reading, $85 each, February 14th
The W Scottsdale
What's Your Fantasy Rated?
Pick from three different packages to customize your Valentine's Day
Couples can pick from the PG-13, R or W-rated packages
Packages start at $ 299 per night
For reservations call  877-W-HOTELS or visit www.wscottsdalehotel.com
Arizona Biltmore
Romantic Couple's Massage Under the Stars: 50-minute couples massage at sunset in an outdoor heated cabana followed by champagne and chocolate covered strawberries, $270 through the month of February
Best of Waldorf Package for Two: classic accommodations with breakfast for two at Frank and Albert's and a $25 daily resort credit, $329 per night throughout February
Valentine's Day Dinner: 3 course romantic menu at Frank and Albert's or 4 course dinner for two at Wright's in the Biltmore
For reservations call 800-950-0086
 The Westin Kierland Resort and Spa
 Be my Valentine Package: includes one night stay and an in-room 3-course dinner for two, a bottle of sparkling wine, an in-room couple's 50-minute massage, and breakfast in bed for two. Starting at $749 per night, February 11th-14th
Sweetheart of a Deal: includes two 50-minute massages of your choice, 2 mimosas and 2 chocolates, and lunch for two at Nellie's. Starting at $335, February 7th-14th
Deseo Dining: 3-course Prix Fixe dinner for two, $140 per couple or a 3-course make your own menu for two, $110 per couple. Both options include a glass of sparkling wine with dessert.
February 11th-14th.
Nellie's Dining: 4-course Prix Fixe dinner for two, $39 per person. February 11th-14th.
For reservations call 480-624-1202 for spa, 480-624-1202 for dining or 480-624-1202 for resort
 Four Seasons Resort Scottsdale at Troon North
Perfect Pairings: couples cooking class showcasing a four-course meal that can be cooked at home. $50 per person, $100 per couple. February 12th.
Fourplay at Talvera:  four course teaser menu to be served the weekend before Valentine's Day, February 11th-13th. $68 per person, $135 per couple.
Art of the Aphrodisiac: featuring Lobster Bolognese, Venison and Tuna Loin, Honey-glazed Wagyu Strip Loin and a Valhrona Chocolate Fondue and more. $99 per person, $198 per couple. February 14th at Talvera.
Ready for Romance Package: specialty duo massage, takeaway gift of body lotion and oil, and gift certificate for a desert at the Onyx Bar and Lounge. $299 per couple, February 9th-16th.
For reservations call (480) 513-5085, for spa package call (480) 513-5145
The Wigwam 
Evening of Romance Package: spend an evening on one of the Wigwam's historic suites, enjoy a candlelit dinner for two at Litchfield's and breakfast in bed for two is also included.  $395 per night.
Wigwam Festival of Fine Arts: walk though galleries of art and crafts on the front lawn, February 11th-13th.
Tee Times for Two:  choose from 3 courses to play with your honey. $99 per couple. February 12th-14th.
Red Ball: Dine and dance and listen to live mariachi music. $50 per person, February 12th.
Valentine's Dinner at Litchfield's or Red Allen's: both restaurants are offering delicious Valentine's meals on February 14th.
For reservations call (623) 935-3811
Sheraton Wildhorse Pass Resort and Spa
Aji Spa: 50-minute couple's massage, includes a rose, glasses of champagne and chocolate covered strawberries. $290
VIP Package:  50-minute massage, facial and a pedicure, and a complimentary Aji Spa robe from February 12th-14th. $370
Valentine's Dinner at Ko'Sin Restaurant: features a 3-course menu from February 12th-14th. $65 per person.
For spa reservations call 602-385-5759, for dining call 602-385-5726
The Farm at South Mountain
Picnic under the Pecan Trees: have lunch with your loved one under beautiful Pecan trees. Lunch will include a cheeseboard for two, a choice of two sandwiches served with a salad and finished with a red velvet or truffle dessert.
$75 per couple, February 13th
For reservations call (602) 243-9081
Rancho de los Caballeros (Wickenburg)
'Two in the Tub' Romance Package Includes:
Luxurious King-Bedded Casita accommodations
30-minute soak in ranch-style tub filled with soothing aromatic oils
Rejuvenating 60-minute couples massage
Champagne and chocolate-covered strawberries
All taxes and gratuities related to package features 
Rates start at $499 per night for two. Extra night rate starts at $337 for two. For reservations, call (800) 684-5030 or e-mail reservations@sunc.com
Please make sure to double-check details and availability directly with the above resorts and restaurants.