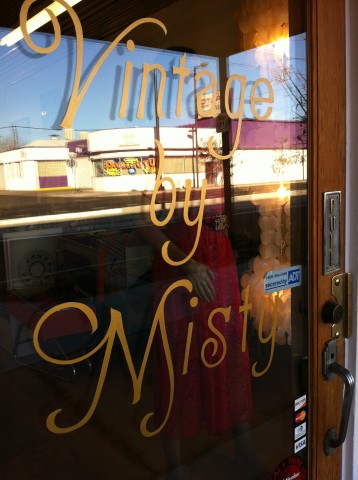 Something we don't think many people know is that Phoenix has a small but great vintage scene. One vintage boutique that we had heard a lot about was Vintage by Misty, so while we were out and about shopping in downtown Phoenix this past weekend we finally stopped in.
Owned by Misty Guerriero, Vintage by Misty carries an eclectic collection of designer and bohemian vintage pieces from the 60's to the 90's. All of the clothing, jewelry, accessories and even fabric are all in great condition and handpicked by Misty from all over the world. As an added bonus, Misty is one of the nicest people you will meet with an eye for what will work for your personal style.
UPDATE: Vintage by Misty has moved its main location to 7046 E 5th Ave, Scottsdale, AZ, 85251.
See more photos on Flickr from our visit to Vintage by Misty.