Holiday fun in Phoenix continues with special performances, arts and culture exhibits and light displays. Get the details here:
Cirque de la Symphonie 
December 16-18
Aerial acts meet holiday cheer in this special weekend performance from the Cirque troupe and Phoenix Symphony. Hear beloved, orchestrated holiday favorites like "White Christmas" and "Deck the Halls" while jugglers, gravity-defying acrobats and strong men perform feats on the stage (and from far above it). 
Orpheum Theatre, 203 W Adams St, Phoenix 85003
(602) 262-6225
Emphatics: Avant-Garde Fashion Exhibit
Through January 15
Phoenix Art Museum recently acquired a rare collection of avant-garde fashion from Emphatics, an exclusive Pittsburgh-based boutique. Now you can see the works of designers Alexandar McQueen, Issey Miyake, Jean Paul Gaultier and more creative fashion in the museum's multi-media display. 
1625 N. Central Ave, Phoenix 85004
(602) 257-1880

Hear Them Ring
December 17-18
What better instrument to ring in the holiday season than a bell? The Musical Instrument Museum is celebrating everything that rings and chimes with a weekend of bell-inspired instrument spotlights, crafts and performances. You can also chime in with your own tunes on the gamelan, and shop musical holiday gifts in the museum store.
Musical Instrument Museum, 4725 E. Mayo Blvd, Phoenix 85050
(480) 478-6000
Through January 7
Historic downtown Glendale is decked out in 1.5 million lights, and celebrating with special dance and vocal performances throughout the evening Friday and Saturday. Explore 16 blocks of festivities and enjoy festival foods, visits with Santa, rides for kids and craft booths for holiday gifts. 
Downtown Glendale, 58th and Glendale Ave, Glendale 85305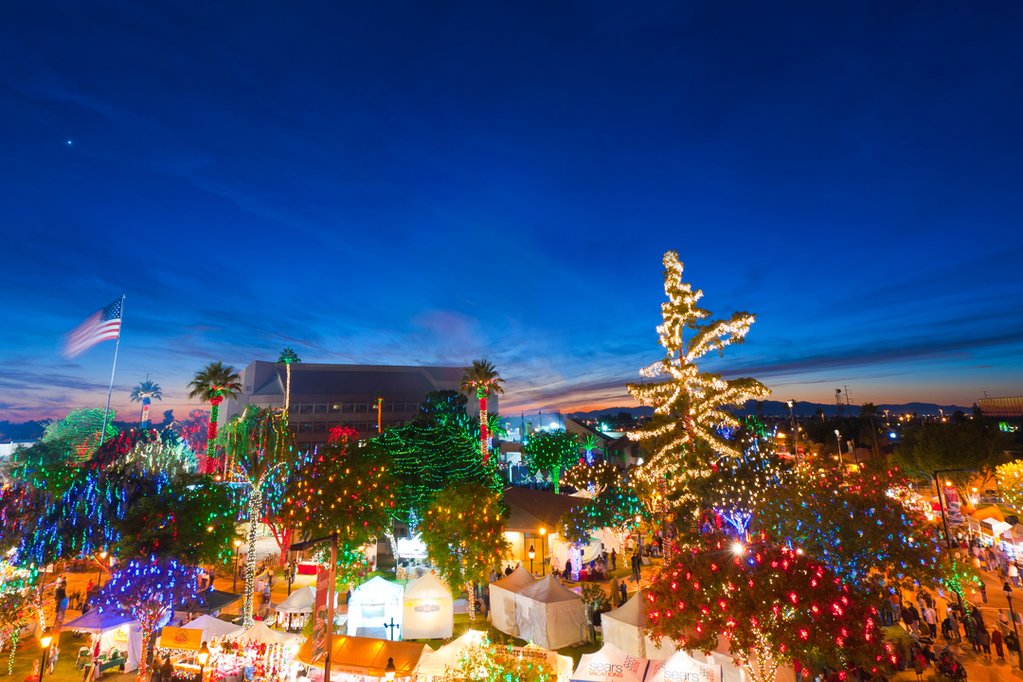 Enchanted Island's Winter Wonderland Express
December 17-18
Yep, there's snow in Phoenix this weekend. While the outside temperature sits in the 60s, Enchanted Island is filling its family amusement park with tons of fresh snow for sledding and playing. Ride the holiday train in to meet Santa, get free hot cocoa and candy canes, and enjoy an evening light show. 
1202 W. Encanto Blvd, Phoenix, 85007
(602) 254-1200