Break out the shorts and t-shirts and get ready to enjoy a warm weekend! Bask in the sunshine with these top things to do in Phoenix this weekend:
Body Art Expo: February 14-16
Tattoo fanatics and pierced people alike will want to take advantage of this year's Body Art Expo. The event will have over 300 of America's best tattoo and piercing artists to work their magic on you. Attendees will have the chance to win cash prizes for tattoo contests like best sleeve, most unusual, best color, most realistic and more.
59th Annual Scottsdale Arabian Horse Show: February 13-23
Whether you are a horse owner, rider or just simply a horse lover, you won't want to miss this event. The Scottsdale Arabian Horse Show attracts thousands of visitors each year to witness the beauty of the Arabian horse breed. Enjoy the excitement of the competitions or spend your time browsing the more than 300 vendors and exhibitors.
Golf Fest: February 14-15
Arizona is a golfer's paradise, so it's no surprise why everyone in the industry would want to gather here. The Golf Fest will feature great values on clothing, golf resorts and emerging golf company products. Guests will also have the chance to improve their game with free lessons by teaching pros, and receive a free round of golf at Longbow Golf Club.
Arizona Beer Week: February 15-22
Beer connoisseurs from all over town will join in celebration of the one thing they love most: beer. Strong Beer Fest revelers can enjoy a little hair o' the dog all week long, as more than 100 breweries, restaurants and watering holes across the state collaborate to bring craft brew enthusiasts food pairings, tap takeovers, pub crawls, and special giveaways.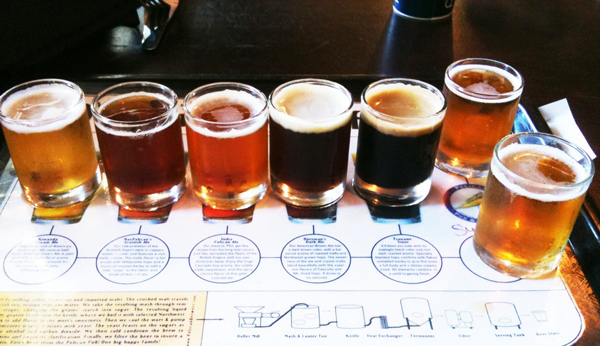 Native Trails: February 15 (Select Thursdays and Saturdays through April)
Get an extraordinary look into the cultures and traditions of the Native American nations that span the Southwest. Experience traditional native music, dance, and art and watch as the stories of Southwestern tribes come alive through colorful dances and traditional instruments. The event, held at the Scottsdale Center for the Performing Arts, will also feature an American Indian artisan marketplace.