How will you soak up the sunshine this weekend? Get details on Barrett-Jackson and Russo and Steele collector car auctions, a brunch bash, veggie food fest and a day for the dogs at Desert Botanical Garden.
Collector Car Weekend
Caught auction fever? There's two ways to get your fix in Phoenix this weekend: the final days of Barrett-Jackson Collector Car Auction (at WestWorld in Scottsdale), plus locally-owned Russo and Steele's five-day Collector Automobile Auction (at Salt River Fields in Scottsdale). Buyers, sellers and spectators are all invited to get up close with rare, exotic and valuable automobiles as they cross the block for a worldwide audience.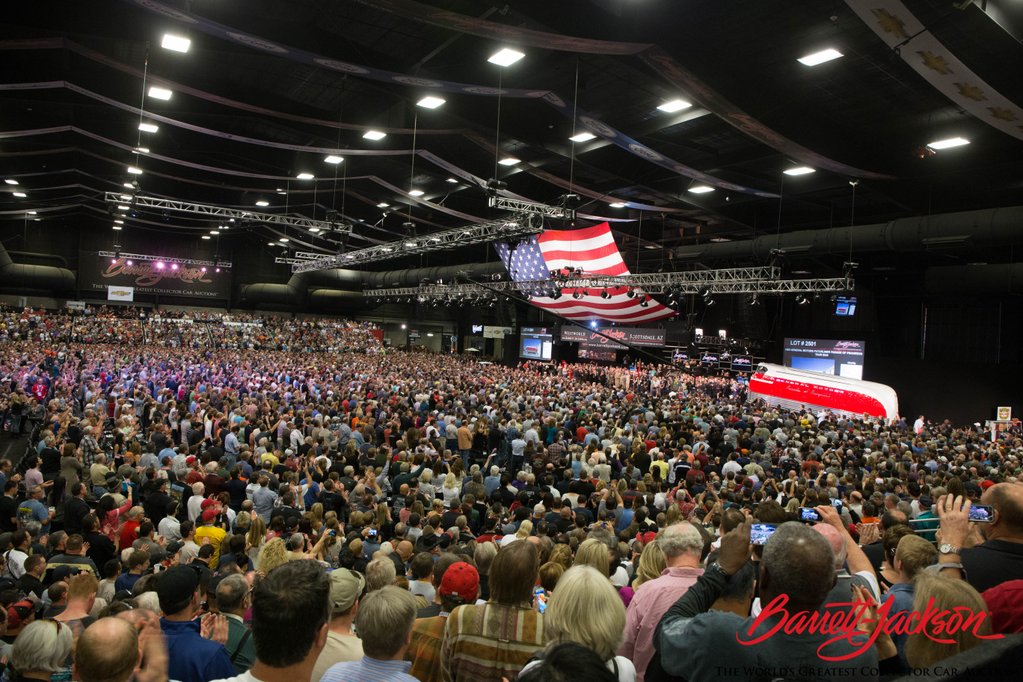 Photo credit: Barrett-Jackson
Brunch Bash
January 20
Brunch Bash knows you love brunch. And, they know you love daytime festivals in the 60° winter sunshine. Meet the new citywide celebration for the popular (and usually boozy) meal, featuring brunch cocktails, pancake samples, egg dishes, and a cereal bar. The beach theme also sports live music, sand and games. 
Patriots Park at CityScape, 1 E Washington St, Phoenix
(480) 586-6711
AZ Vegetarian Food Festival
January 20-21
This two-day foodie celebration highlights a healthy and sustainable lifestyle through samples from restaurants and vegetarian food companies, plus a chance to interact and learn from health and wellness vendors. Enjoy live entertainment, cooking demos and a full schedule of speakers.
Scottsdale Civic Center Amphitheater, 3939 N Drinkwater Blvd, Scottsdale 85251
Photo credit: AZ Vegetarian Food Festival
January 19-21
Fine art and fine wine mingle for a weekend of shopping crafts, browsing beautiful artwork and tasting imported and domestic wine samples. General admission is just $3, but for $10, you can get your own engraved souvenir wine glass plus six tasting tickets. 
Downtown Carefree, 101 Easy Street, Carefree 85377
(480) 837-5637
Dogs' Day in the Garden
January 20
The Desert Botanical Garden isn't your average walk in the park. Stretch your legs on acres of scenic trails with your pup and other dog-lovers, and strengthen your pack bond with a little dog yoga ("doga") and more canine-friendly activities.
1201 N Galvin Pkwy, Phoenix 85008
(480) 941-1225

Photo credit: Desert Botanical Garden/Adam Rodriguez