We're in the midst of an electric couple of weeks here in greater Phoenix! Super Bowl XLIX festivities, local music and film festivals and more are part of our top things to do this weekend in Phoenix:
TrueDTPHX Music Festival: January 23-25
With fans from around the city, state and country coming downtown for Super Bowl festivities, Downtown Phoenix, Inc. and the local community are looking to showcase what makes this neighborhood special. Head to Civic Space Park for live music from local bands, local craft beer and food trucks, interactive art displays and more.
Desperado LGBT Film Festival: January 23-25
See short and feature films from the LGBT community, plus meet writers, actors, and directors from some of the films, including Olympic gold medal winner Greg Louganis.
NFL Pro Bowl (January 25) and NFL Experience Engineered by GMC (January 24-February 1)
As of this weekend, the eyes of the football world turn to greater Phoenix. The main event, Super Bowl XLIX, is still a week away, but the fan festivities kick off this weekend. The NFL Experience Engineered by GMC, a family-friendly interactive football theme park, opens its doors on Saturday at the Phoenix Convention Center. Then on Sunday night, many of the league's stars will battle it out at the NFL Pro Bowl at University of Phoenix Stadium.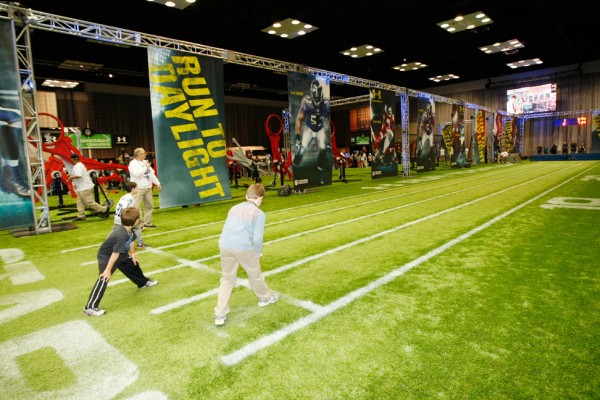 Mesa Historic Home Tour (January 24) and Superior Home Tour and Antique Show (January 24-25)
Cookie cutter homes need not apply for these tours. Mesa's tour starts off at the Mesa Historical Museum and heads to such spots as the charming Antique Wedding House and 1896 Sirrine House. Further east in the town of Superior, guests can explore the town's eclectic mix of historic abodes, plus take in an antique show, an art show featuring local artisans, guided hikes, and more.
Dogs' Day in the Garden at Desert Botanical Garden: January 24
Get your four-legged friend out of the house and onto the scenic trails of the Desert Botanical Garden this Saturday. There will be dog-friendly activities throughout the day such as doggie yoga, desert dog safety demonstrations, Q&A sessions with pet experts and more.