It's going to be a packed weekend with festivals, cultural events, performances and more going on across the city. It was tough to whittle it down to just five, but here are our top picks for things to do this weekend in Phoenix.
Amazing Arizona Comic Convention: January 24-26
We're still over four months away from Phoenix Comicon, but comic book fans can still get their kicks at this weekend's Amazing Arizona Comic Convention. The impressive guest list is headlined by The Walking Dead creator Robert Kirkman, and Danai Gurira, who plays sword-wielding zombie slayer Michonne on the TV show.
Carefree Indian Market and Cultural Festival: January 24-26
Beautiful downtown Carefree is the setting for this weekend's market that showcases the works of up to 100 American Indian artists and their creations. Be sure to indulge in the Native American and Southwestern culinary food court, and take in the hoop dancing and musical performances.

Desperado LGBT Film Festival: January 25-26
The best in LGBT films will be showcased at the Desperado LGBT Film Festival, with movies that foster diversity and multiculturalism. See the full schedule of movies and Q&A sessions here.
Street Eats Food Truck Festival: January 25-26
Have you ever gone to a gathering of food trucks and just couldn't decide which one to choose from? Take the anxiety out of picking just one at the Street Eats Food Truck Festival, and sample the culinary delights of more than 50 trucks. Grab a brew from one of the several local bars that will be on hand and hit up the cooking demos throughout the weekend to see how the pros do it.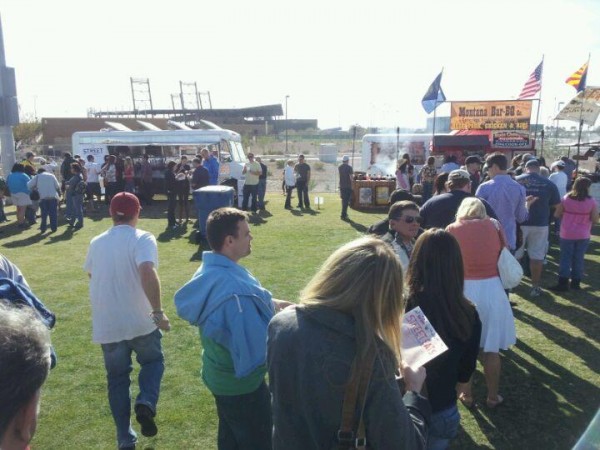 Dog's Day in the Garden: January 25
Canine companions get the chance to enjoy the Desert Botanical Garden this Saturday. There will be vendors on hand with dog food and treats, special demonstrations, doggie yoga and more.