It's going to be another beautifully warm winter weekend here in Phoenix! Head out and enjoy the weather with these top things to do in Phoenix this weekend:
First Fridays and free admission to the Children's Museum of Phoenix: January 3
Take a stroll (or trolley or light rail ride) and explore downtown Phoenix at the monthly First Fridays celebration. More than 80 art galleries and other destinations open their doors for free and showcase local artists, musicians and more. Take the kids and enjoy free admission to the Children's Museum of Phoenix from 5-9 p.m.
Latino Folk Tales: Cuentos Populares: Through January 5
This weekend is the last chance to explore this family-friendly art exhibit at the Heard Museum. See more than 60 colorful  illustrations that bring to life Latino folk tales, all drawn by award-winning children's book artists.
Zoppé: An Italian Family Circus: Through January 5
Old World Italy comes to the Chandler Center for the Arts with this one-ring circus based on the original Zoppé circuses from 170 years ago. Acrobats, clowns, canines and horses are all part of the classic spectacle.
Hiking in the Phoenix Mountain Preserve
It's going to be a warm, sunny weekend in the Valley of the Sun, and a perfect time to explore some of the myriad of trails in the Phoenix Mountain Preserve. Whether you prefer a leisurely stroll on a nature trail or a strenuous hike to towering peak, you'll find a trail that fits just what you're looking for. Find detailed trail maps here.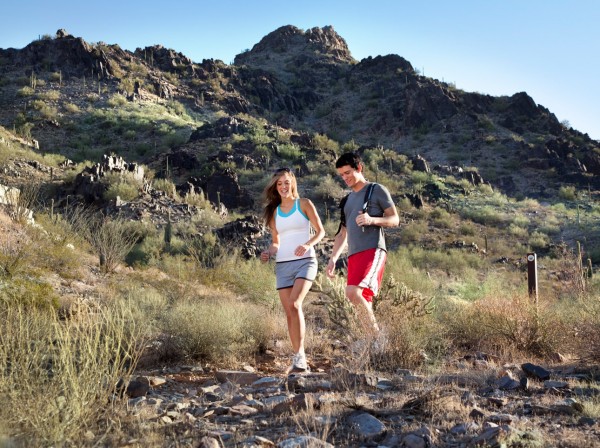 Ice Skating at Fairmont Scottsdale Princess: Through January 5
Though the holidays are over, the seasonal festivities continue through the weekend at the Fairmont Scottsdale Princess. Though the skies will be sunny and warm, you can still strap on your skates for some loops around their 5,400-square foot real outdoor ice rink.