Enjoy the arts and culture scene with museum events, a stadium tour, theater performances and more top things to do in Phoenix this weekend:
July 10
The theme of this monthly family day at Phoenix Art Museum is "Chill." Stop in for art activities including murals, cotton monsoon clouds and watercolor masterpieces made with ice. Visitors can also enjoy cool jazz and dance performances, and free admission to the museum's outstanding collections and exhibits.
1625 N. Central Avenue, Phoenix 85004
(602) 257-1880
Experience France at MIM
July 9-10
The Musical Instrument Museum celebrates the sounds of France with Parisian nightclub jazz, build-your-own saxhorns and piano and flute renditions from French musical greats. The full day of performances and activities is included with paid museum admission, and features a French-inspired wine and food menu for purchase at the café.
4725 E. Mayo Blvd, Phoenix 85050
(480) 478-6000
July 7-9
Did you know the stadium has the continent's only roll-out field and retractable roof? Go behind the scenes of the home of the Arizona Cardinals and 2017 NCAA Final Four game in a 75-minute tour, designed to educate everyone from football fanatics to the casually curious.
1 Cardinals Drive, Glendale 85305
(623) 433-7165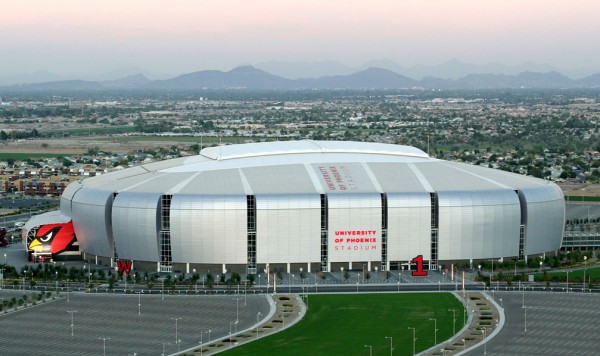 Weekend performances
New on stage this weekend is Into the Woods at Desert Stages Theatre, a twist on familiar fairy tales that brings classic characters together in shows running Friday-Sunday, July 8 through August 7. You can also catch the lovers and gangs of West Side Story at Hale Centre Theatre, Thursday-Saturday from July 7 to July 30.
Phoenix's dark bar scene offers a reprieve from the summer sun. If you're craving a cold drink under dim lights, check out this local's guide and stumble into some of the city's coolest watering holes this weekend.