Grab your crew and head outside as cooler weather makes it's way to Phoenix this weekend. We've rounded up the best ways to stay entertained in between celebrating Dad: 
Science With a Twist
June 15
Get your beach fix this Friday without even leaving Phoenix. Throw on your tank tops and shorts and head to the Arizona Science Center for a beach-themed Science With a Twist. Sip on tropical cocktails, enter a limbo contest, witness a shark dissection, or experiment with kinetic sand before taking a break to explore all four levels of the museum. Grab your tickets online here.
Arizona Science Center, 600 E. Washington St., Phoenix
(602) 716-2066
Spark! After Dark
June 16

Round up your crew and head to the Mesa Arts Center this weekend for the last Spark! After Dark of the season. As the sun goes down, the streets fill up with live DJ's, dance performances, graffiti art, and mouthwatering street eats. 
Mesa Arts Center, 1 E. Main St., Mesa
(480) 644-6500
Arizona Indoor Custom Car Show
June 16
Head to the Phoenix Convention Center this Saturday for the fourth annual Arizona Indoor Custom Car Show. More than 500 specialty vehicles are up for display, featuring dazzling paint jobs, impeccable interiors, and custom body modifications. Roam the floor while listening to live mariachi music and, watching dance performances, and participating in airbrush demonstrations. 
Phoenix Convention Center,100 N. 3rd Street, Phoenix
 
Celebrate Father's Day
June 17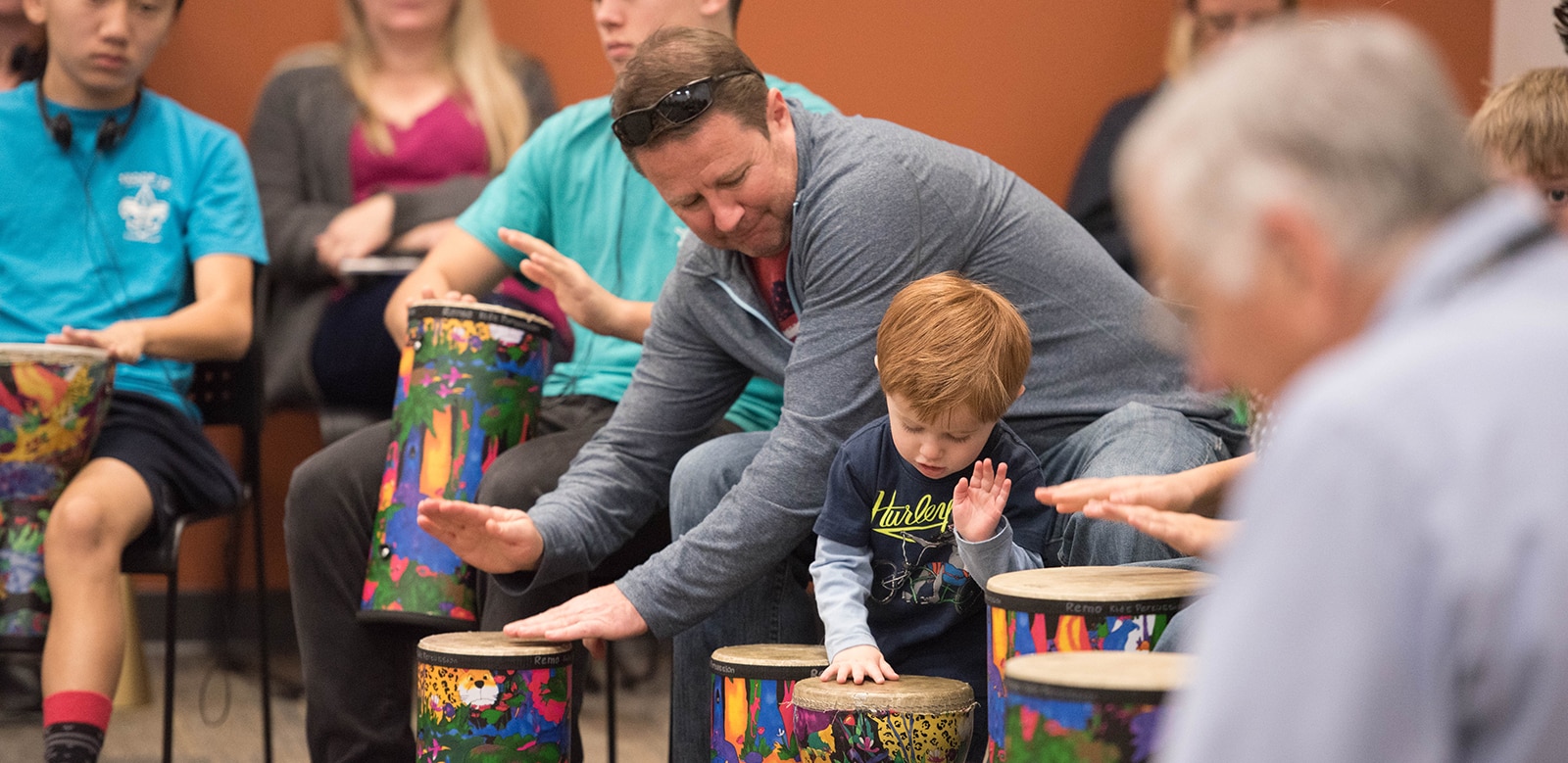 Family Drumming Workshop at Musical Instrument Museum (MIM)

Still searching for a way to celebrate dad this weekend? Whether you treat him to a round of golf, brunch, or a trip to the museum, there's plenty of ways to show dad how much you care the weekend. Check out the full list of activities and dining specials on our Father's Day Blog.
Games and Performances this Weekend
Big Fish at Hale Centre Theatre, Friday-Sunday
Mary Poppins at Arizona Broadway Theatre, Friday-Sunday
Live Music in the Garden at Desert Botanical Garden, Friday
Arizona Diamondbacks vs. New York Mets at Chase Field, Friday-Sunday
Phoenix Rising FC vs.Tulsa Roughnecks F.C, at Phoenix Rising Soccer Complex, Saturday
More weekends events