After emerging from your Thanksgiving food coma, pry yourself from the couch and head to a unique theater performance, local street market, or a scenic hike. May your stomach be full and your weekend be fuller: 
Alternative Black Friday Vintage Market and CitySkate Grand Opening
Friday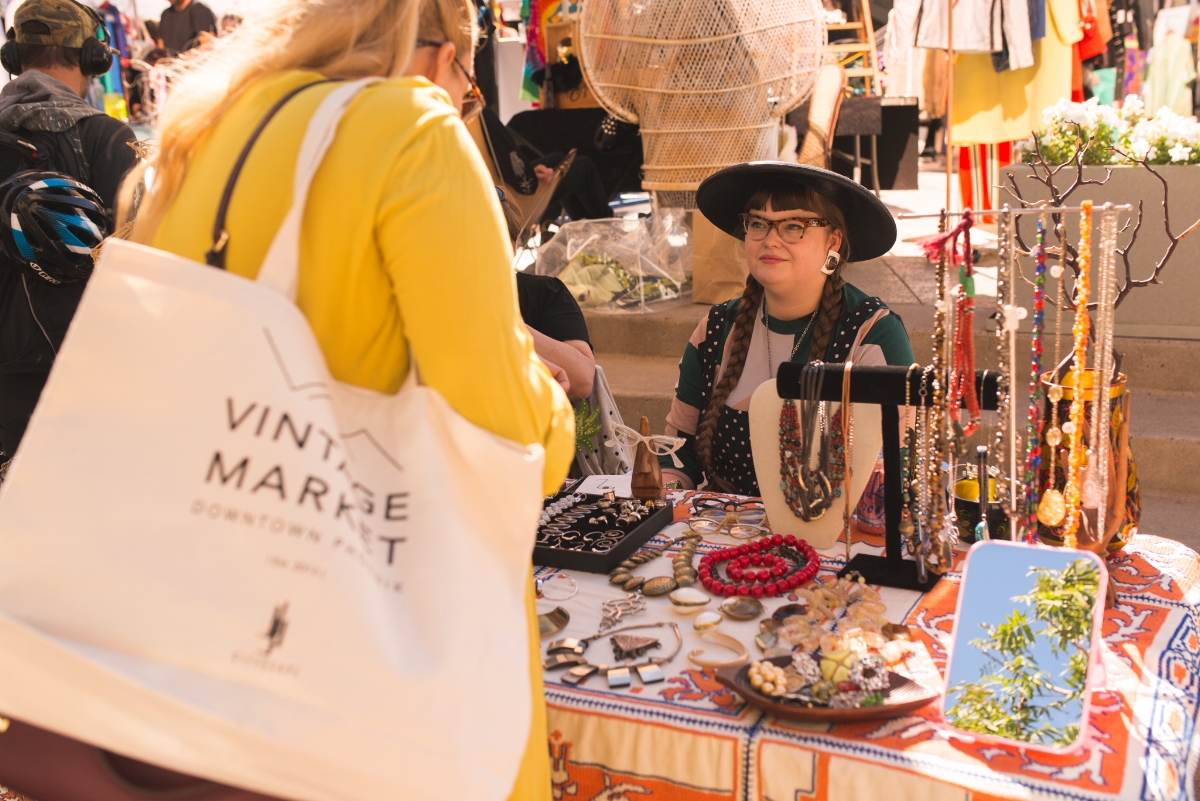 The Alternative Black Friday Vintage Market encourages shoppers to snooze their alarm clock and ditch the notorious Black Friday madness. More than 30 local makers specializing in high-end vintage clothing, jewelry and furniture line Central Avenue, showcasing the best goods they have to offer. 
Also that day at CityScape is the CitySkate Grand Opening and Tree Lighting Ceremony, kicking off holiday merriments and the skating season.
CityScape Phoenix
1 E. Washington St. Phoenix
Phoenix Flea Market
Saturday

Fueled from your Thanksgiving feast, you'll have the endurance to shop til' you drop at Phoenix Flea. Whether you're on the hunt for the perfect gift or a treat for yourself, you'll find it among handcrafted goods and fine art from nearly 200 vendors. Get your shopping done early and support local business (call it a win-win).
Heritage Square
113 N. 6th St Phoenix
#OptOutside

Lace up your hiking shoes and hit the trails as your turkey-induced slumber comes to an end. It shouldn't take much convincing to opt outside with Phoenix temperatures in the mid-70s all weekend long. Whether heading out on a solo trek or on a family expedition, Phoenix has a hike for you.
Check out these blogs for the Best Hikes in Phoenix and the Best Hiking Trails for Beginners.
Harry Potter and the Prisoner of Azkaban in Concert
Friday-Sunday

Expecto petronum! Relive the magic of your favorite wizard in concert at Phoenix Symphony hall this weekend. Based on the third installment of J.K. Rowling's classic saga, fans of all ages will experience the thrilling tale accompanied by live music from the Phoenix Symphony Orchestra as Harry takes flight across the big screen.
Phoenix Symphony Hall
75 N 2nd St, Phoenix
Elf: The Musical at Phoenix Theatre
Friday-Sunday

The best way to spread Christmas cheer is...gathering your crew for the opening weekend of Elf: The Musical at Phoenix Theater. You won't have to pass through the seven layers of the candy cane forest or through the sea of swirly twirly gum drops to see a live performance of this Christmas classic.
Phoenix Theatre
1825 N Central Ave, Phoenix