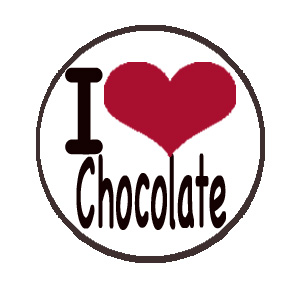 Chocolate, flowers and hearts are everywhere – that must mean it's time for Valentine's Day. Flowers and hearts are nice and all, but we think chocolate for Valentine's Day is where it's at. Here's a list of where to get the best chocolate treats in Phoenix.
Christopher's Chocolate Tower
A lacey chocolate column filled with milk-chocolate mousse, drizzled with espresso-scented crème anglaise and garnished with seasonal berries. Hello, lover. The waiters at Christopher's see us coming a mile away — it's impossible to resist a suggestion of the Chocolate Tower for dessert.
Chocolate Milkshake at 5 'n Diner
As self-proclaimed chocolate milkshake connoisseurs, we hereby name the chocolate shake at 5 'n Diner our favorite. Feel free to pair it with a side of French fries.
Locally owned but nationally known, we are known to get excited and scared whenever a delivery of Fairytale Brownies is delivered to the office. Excited, because these are the best brownies around, scared because we seriously lack self-control in their presence.
Find your "Wei" with Wei of Chocolate. Organic, vegan, fair-trade chocolate made with flower essences = guilt free indulgence. We find our "wei" at the Downtown Phoenix Public Market.
Our serendipitous discovery of Chocofin chocolates happened during a day trip to Cottonwood in the Pillsbury Wine Company Tasting Room. Our server recommended pairing a dark chocolate black currant marzipan chocolate with the red wine we were drinking. Wowza. We're hooked. The flavor combination was like nothing we've had before. Simply amazing.
Cerreta's has been a Phoenix staple for many generations. Located in downtown Glendale, you can take a tour of the factory to see how their candy is made. Even better, the tour is free and they often let you sample some product. Our personal favorites include the Arizona Camelback Bar and the French Mint Truffles.
Julia Baker Confections Chocolate Dessert Boutique 
Located at Biltmore Fashion Park, Julia Baker Confections offers European style chocolates, confections that you can enjoy with some wine, champagne and espresso in the café.
Chocolate Bread Pudding from Cornish Pasty
It was love at first taste for us when we tried this sweet, gooey and delicious dessert at Cornish Pasty. Homemade bread, baked in rich chocolate brandy sauce and served with crème aglaise or ice cream, we now make a point to order dessert first at Cornish Pasty.