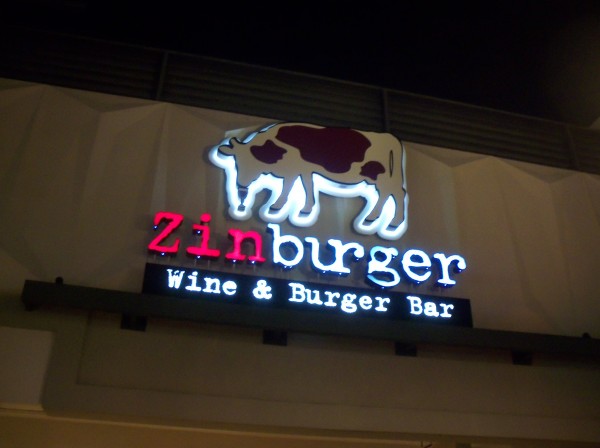 I was so happy to finally check out Zinburger at Biltmore Fashion Park. My husband had a friend visiting from out of town, so we used that as an excuse (not that we really needed one) to give it a try. Anything that's called a "Wine & Burger Bar" is off to a good start in my book. The interior is cool and comtemporary and there's a great outdoor dining area. It's not a big restaurant, so we did have a bit of a wait, but it was totally worth it.
As I've confessed here before, I'm a vegetarian, so it may seem a little weird that I was eager to try out a buger joint. The thing is, I love a good veggie burger and a gourmet burger spot is the best place to try one. I don't always love 'em, but this one was really, really good. They call it Clint's "Amost Famous" Vegetable Burger and serve it with Smoked Mozzarella and Tomato Marmalade. My husband had the Zinburger (pictured above) which he loved. To be honest, though, our favorites of the evening were the Zucchini Fries and the S'more Shake (that night's special). In a word, they were DEE-licious!
 For more photos, visit our Flickr stream.
Zinburger
2502 E Camelback Rd. #127
Phoenix, AZ 85016
602-424-9500
website