Dark Bars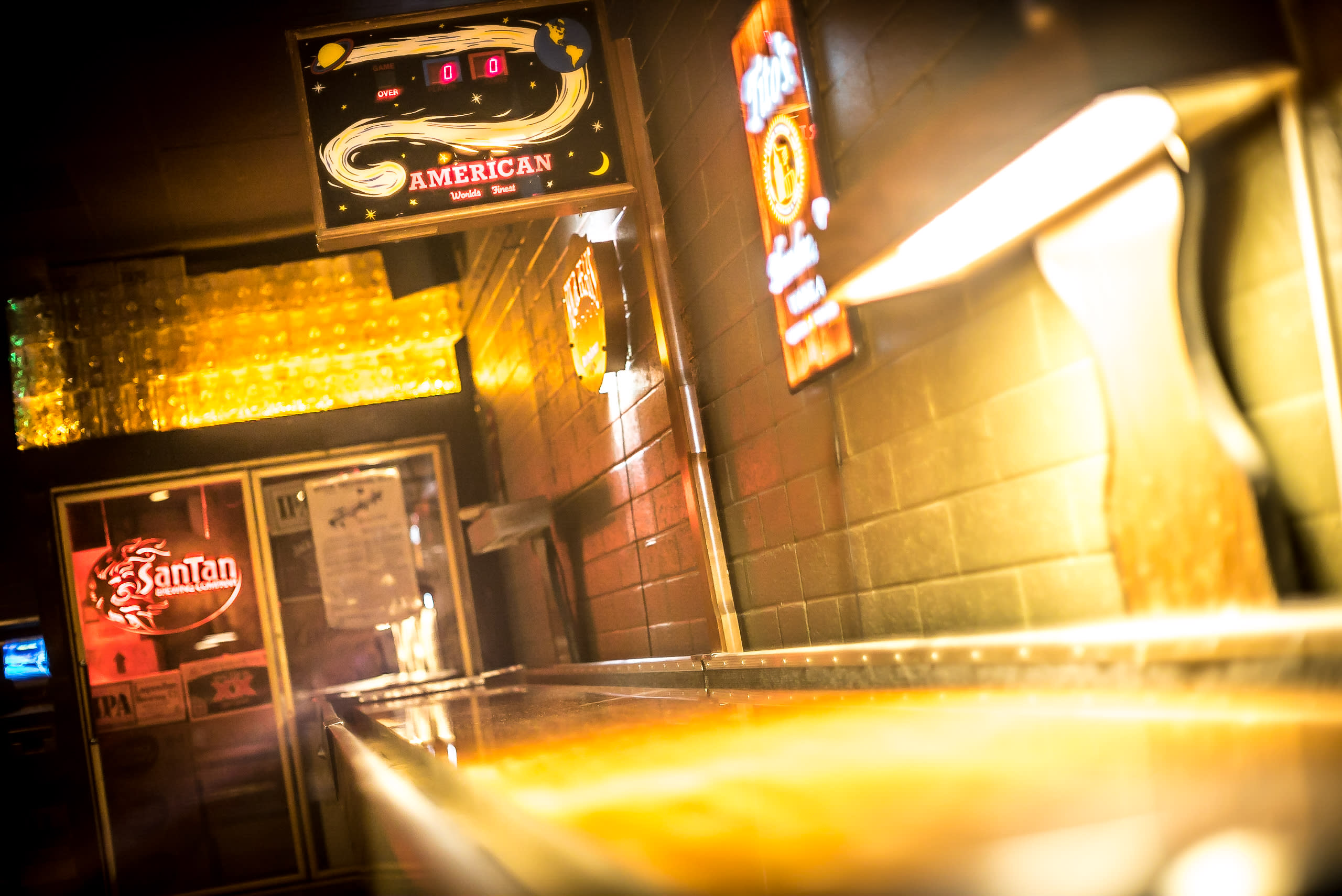 Phoenix's summer sunshine compels local barflies to step out of the light and into the darkness.
By Suzanne Wright
In Scandinavia, where winter days are short and the sun sets before 3 p.m., some people resort to light therapy to combat mood disorders brought on by the relentless darkness. 
Needless to say, we don't have that problem in Phoenix. On the contrary, summers in the Sonoran Desert flip the script, bringing long days filled with intense sunshine, and compelling us locals to stay indoors or adopt vampirish schedules.
For me, one of the best ways to escape Phoenix's summer heat is to retreat inside a dark bar for a chilled beverage and some friendly conversation. 
I'm talking about the kind of bar where your eyes need a few seconds to adjust before you can make out the booths. Where the thermostat is set so low, the place feels like the ice cream aisle at the grocery store. Where there are no windows. Where you can hear the crackle of ice in your drink. Where happy hour starts at 3 o'clock.
And if it's is kind of hard to find, well, that's even better. 
I am not alone in this. So fond are Phoenicians of dark bars that when one bites the dust, the lamentations can last for years. Friends still reverently mourn the Chez Nous, where the barely navigable darkness was said to be a function of the owner's desire to protect regulars who were having affairs. 
I recently consulted a few of my favorite Phoenix barflies to find out where they kick back during the dog days of summer. What follows is by no means an exhaustive list, but it's a good start. So put away the sunscreen and belly up to the bar … assuming you can find it.