Renaissance on 7th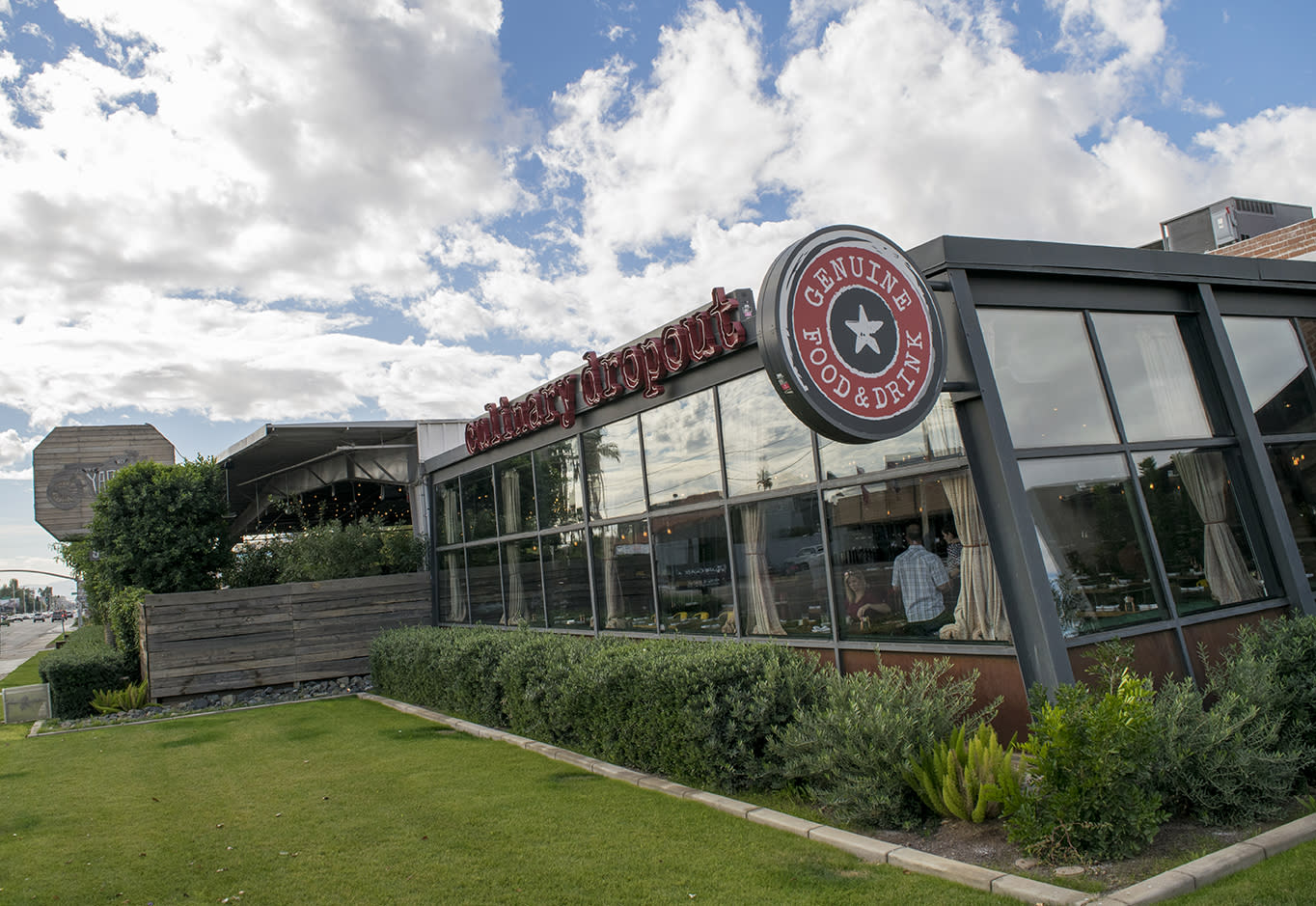 The city's newest restaurant row has popped up on a short stretch on North 7th Street.
By Nora Burba Trulsson
A few short years ago, North 7th Street was an unremarkable artery through an older Phoenix residential neighborhood. Strip malls, small shops, automotive repair spots and nondescript office buildings catered to the needs of the locals—nothing that screamed "must-see destination."
Recently, though, savvy developers and restaurateurs have converted many of the street's mid-century buildings into gleaming cocktail bastions of the culinary and cocktail arts. Explore a half-mile stretch of 7th Street roughly between Missouri Avenue and Rose Lane to find everything from freshly made pastas and grits flecked with fennel and mushrooms to Sinatra-era adult beverages and craft beers.
From south to north, here are just a few of our favorite spots.

Culinary Dropout's 7th Street home is The Yard, a series of brick buildings and a vast metal canopy that started out in the 1950s as a Triumph car showroom and, later, a motorcycle dealership before morphing recently into a restaurant compound. The restaurant's a big, casual, indoor-outdoor place where you can play ping-pong or cornhole in between beers or sit down to enjoy 36-hour pork ribs, fried chicken drizzled with honey or the smoked salmon served with toasted ciabatta and a poached egg.
Must-try dish: Soft pretzel bites with provolone fonduue
Mora Italian

The restaurant is helmed by celebrity chef Scott Conant ("Top Chef," "Chopped"), who brings an updated osteria style to the menu. The setting is a gleaming white building that includes a shady patio and an interior marked by lipstick-red seating, intricate tile work and rustic wood accents. 
Don't miss the signature appetizer—hearty breads served with several spreads, then continue the gluten fest with pastas such as strozzapreti laced with duck ragu and truffles. Pizzas and entrees like roasted halibut round out the offerings.
Must-try dish: Pasta al pomodoro, a classic

In 1963, Maureen and Andy Womack, opened up Chez Nous in Phoenix, a swanky, French-influenced cocktail lounge that was a beloved water hole for decades before it was razed for redevelopment. The late couple went on to build two more lounges, one of which still stands on 7th Street. It's been renamed in an homage to the original owners, and the renovation reflects their sexy '60s aesthetic, complete with low lighting, mirrored ceilings, retro booths and flocked wallpaper. There's live music, too—danceable R&B, funk and soul.
Must-try cocktail: Amaretto sour, a definite throwback
Otro Cafe
Mexico City native Doug Robson originally made a name for himself in Phoenix with his other restaurant, Gallo Blanco, but Otro Cafe has come to receive just as many accolades. The hip, intimate spot has an array of beautifully cooked Mexican dishes for lunch and dinner that are as colorful as the atmosphere of the space, but breakfast is what most seek out here. Served every day well into the afternoon, you can choose among tamales, chilaquiles, frittatas, or just a good old-fashioned pancake. No matter what you choose, you can't go wrong. 
Must-try dish: The Mexican breakfast, with two eggs, chorizo, tortillas, chorizo, and beans
Pita Jungle
This local chain has spent more than 25 years in Greater Phoenix being a go-to for eaters of all kinds, whether it's health-focused vegans or burly meat eaters. Though the Mediterranean-focused eatery has expanded to more than 20 locations, each spot is unique to its surroundings. The Uptown Phoenix location is the largest yet at 5,000 square feet, ornate with Art Deco designs, including a large copper, silver and gold tree in the main dining room made by local artist Eric "Q" Quezada.
Must-try dish: Red Quinoa with Cilantro Jalapeno Hummus, a mix of Mediterranean and Sonoran