Kai Restaurant
Enjoy a contemporary approach to Native American cuisine at Kai, located at Sheraton Grand at Wild Horse Pass on the Gila River Indian Reservation.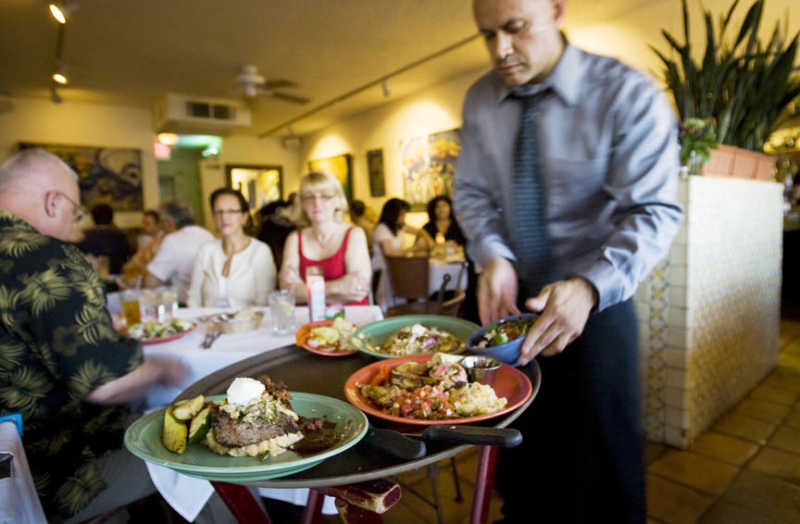 Barrio Cafe
Hailed as one of the hottest restaurant to hit Phoenix, the Barrio Cafe features authentic Southern Mexican cuisine.
Barrio Cafe with Chef Silvana Salcido Esparza
Chef Silvana Salcido Esparza shares how she finds the soul of Phoenix in the art, community, and authentic Mexican cuisine of her central Phoenix restaurant, Barrio Cafe.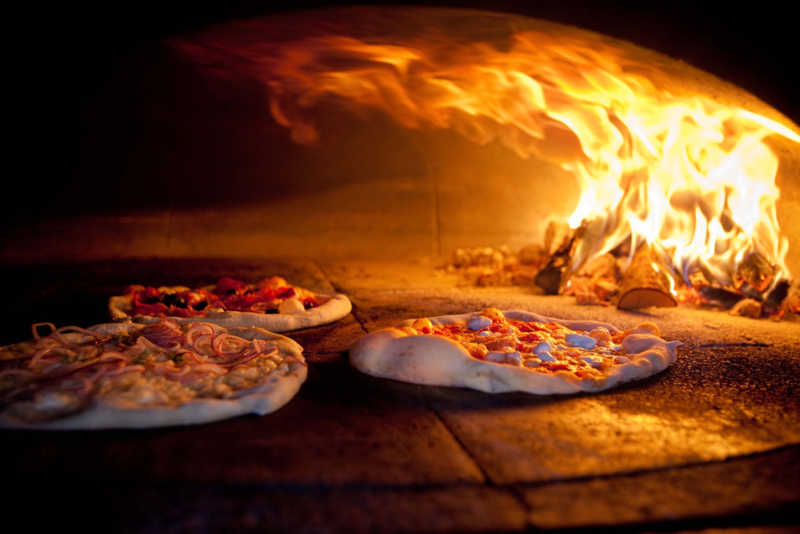 Pizzeria Bianco
Wood-fired pizzas with homemade mozzarella cheese are the specialty of this casual, nationally-recognized restaurant.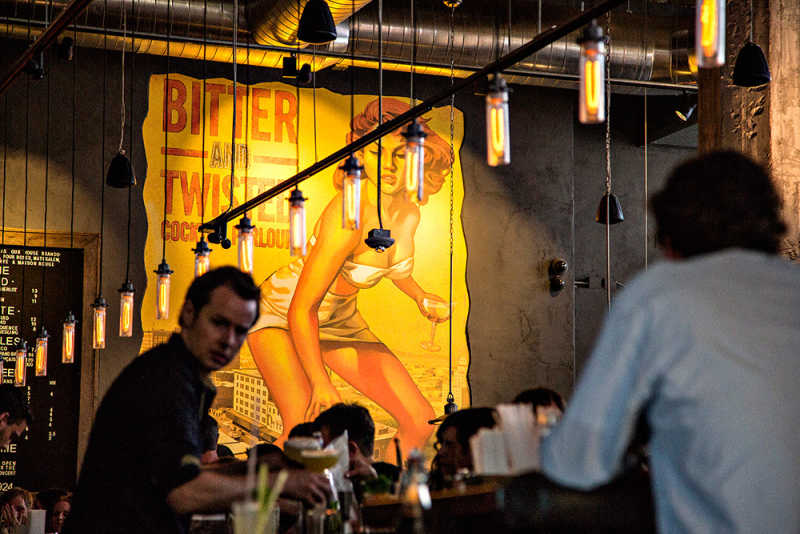 Bitter & Twisted Cocktail Parlour
Housed in the historic Luhrs Building, Bitter & Twisted combines a world-class cocktail lounge with a neighborhood bar's sensibilities.
Durant's Fine Foods
A Phoenix legend, Durant's features great steaks, fresh fish, stone crab, and perfect martinis.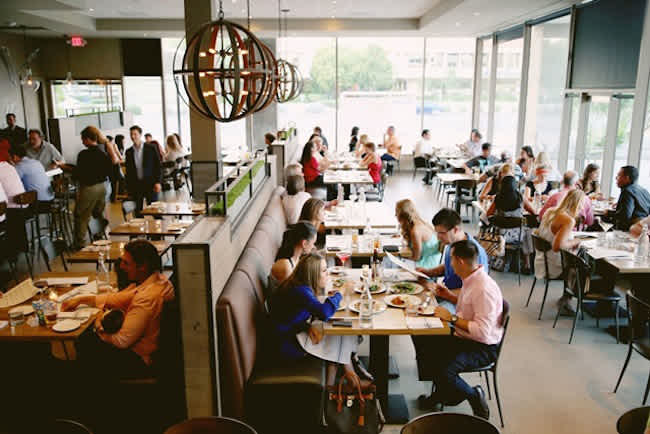 The Gladly
Get a taste of the big city in The Gladly's urban modern restaurant featuring new American eats and craft drinks.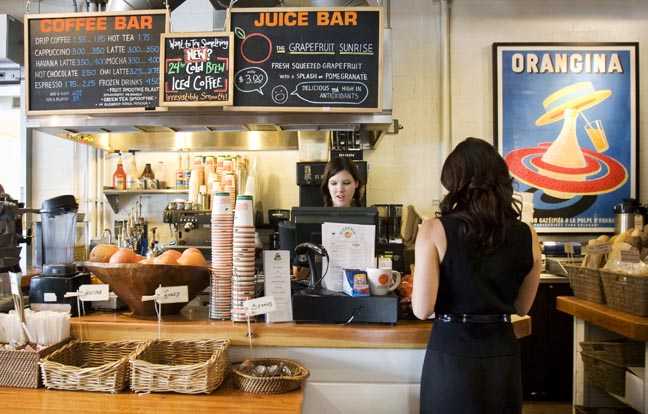 La Grande Orange Grocery
La Grande Orange Grocery features delicious breakfast options, salads, sandwiches and desserts in a casual atmosphere.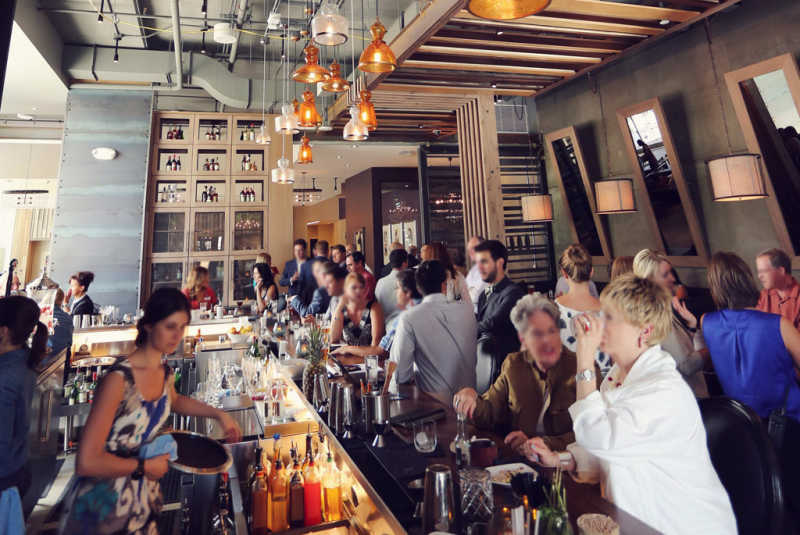 Blue Hound Kitchen & Cocktails
Blue Hound is the contemporary American gastro-lounge that's neighborhood friendly, yet casually polished.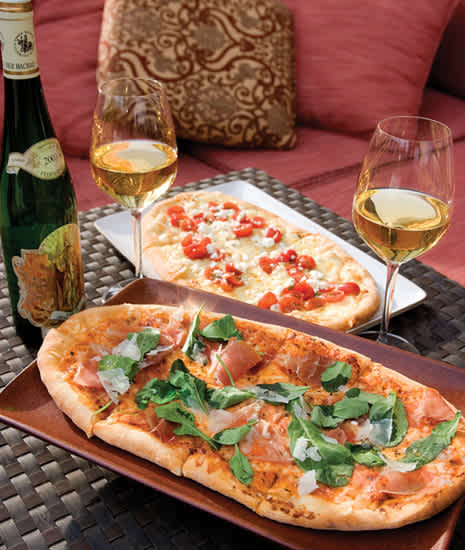 Olive & Ivy
Part Mediterranean and part contemporary Californian chic can best describe this restaurant, which also offers a wide variety of baked goods and wine.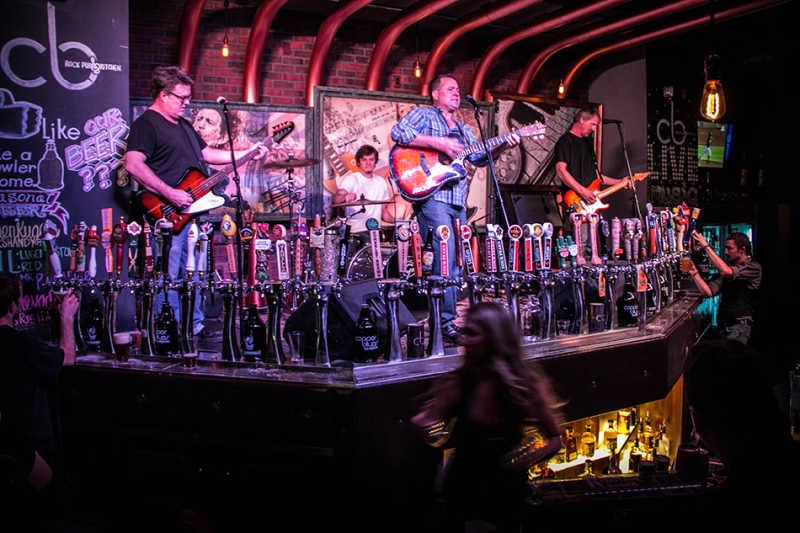 Copper Blues Rock Pub & Kitchen
Located in downtown Phoenix at CityScape, Copper Blues features live music, over 60 beers on tap, cocktails and amazing food.
Lon's at The Hermosa
Enjoy artfully prepared American cuisine at Arizona's only remaining authentic hacienda.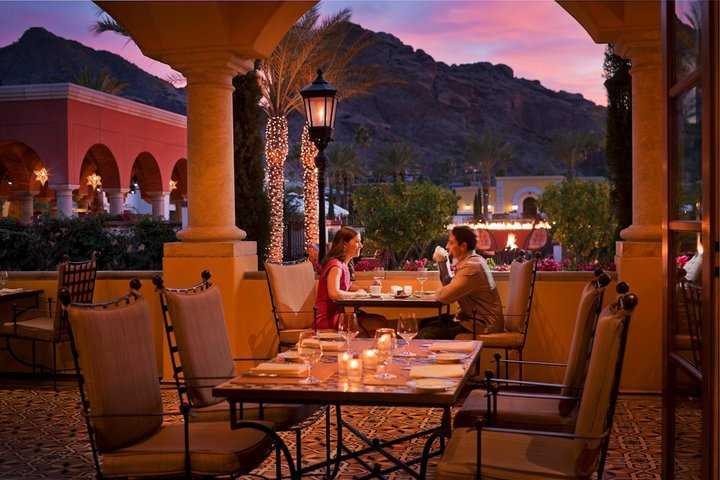 Prado Restaurant
Located at the Omni Scottsdale Resort & Spa at Montelucia, Prado offers rustic and authentic Italian offerings that include freshest seafood, meats, and produce.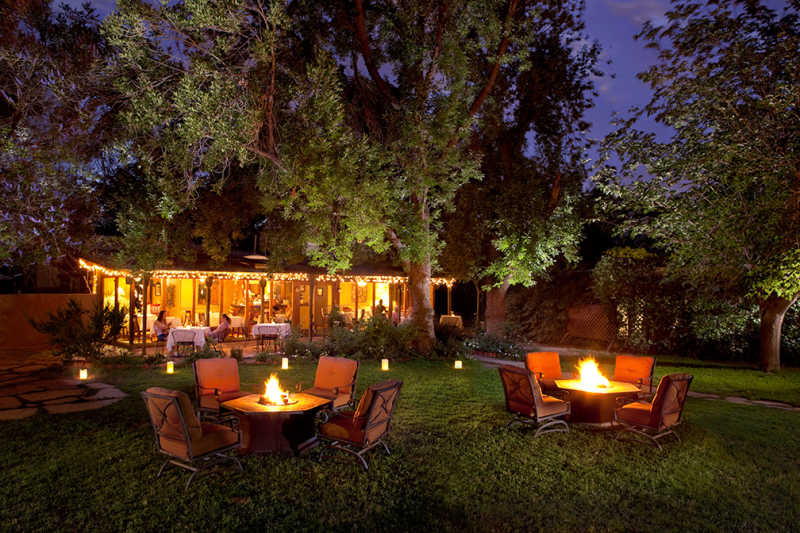 Quiessence at The Farm
Quiessence features some of the local area's freshest and best ingredients. The restaurant's daily menu is inspired by tradition and seasonality.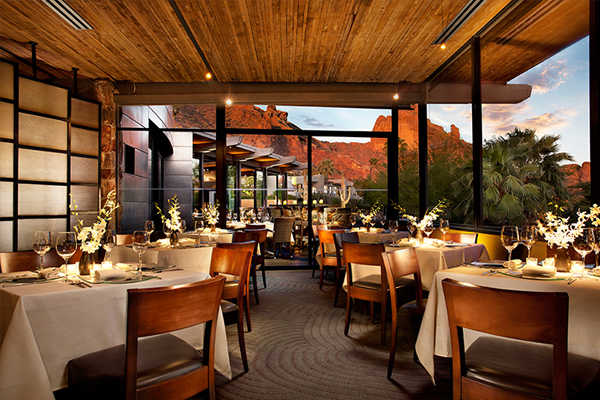 elements at Sanctuary on Camelback Mountain
Celebrate farm-fresh American cuisine at elements at Sanctuary on Camelback Mountain resort. The resort touts the evolution of a favorite Scottsdale restaurant that offers a distinctive experience for Arizona luxury dining.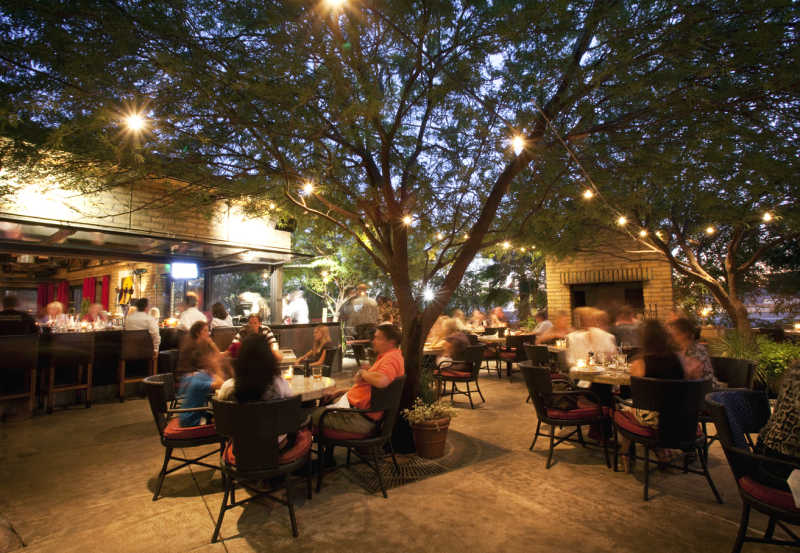 Chelsea's Kitchen
Chelsea's Kitchen features indoor and outdoor dining and offers traditional American fare with a Southwestern twist.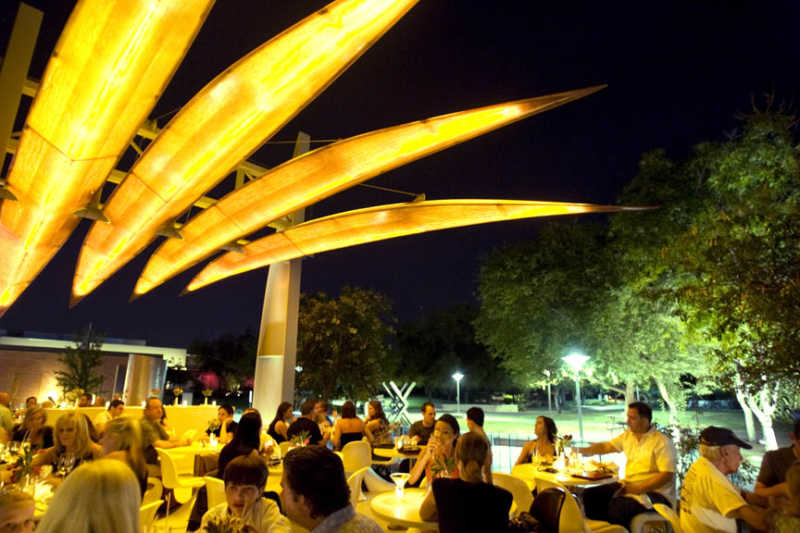 AZ88
With its artistic interior and blend of music that ranges from jazz to electronica, AZ88 offers up traditional foods like burgers and salads in a trendy, upscale environment.
Postino Winecafe
Enjoy a variety of wine and light fare in a casual setting at Postino Winecafe.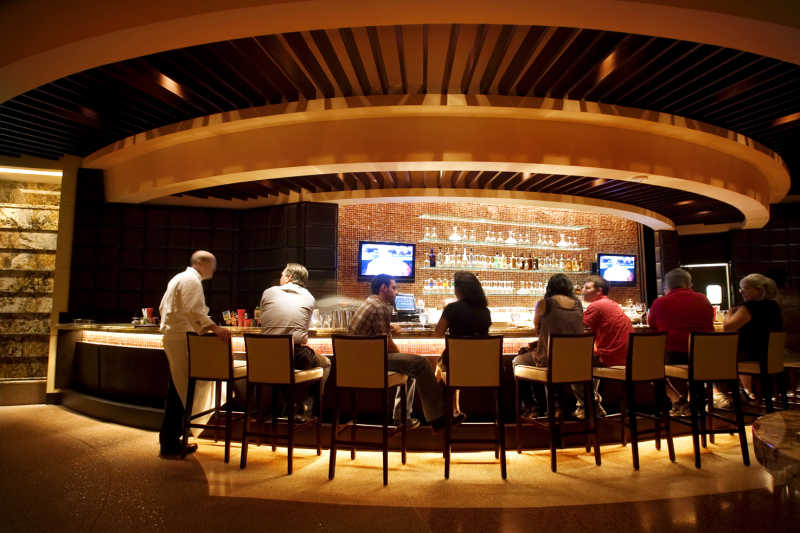 District American Kitchen and Wine Bar
Experience local food, wine, and beer alongside local artwork and live entertainment at District American Kitchen and Wine Bar.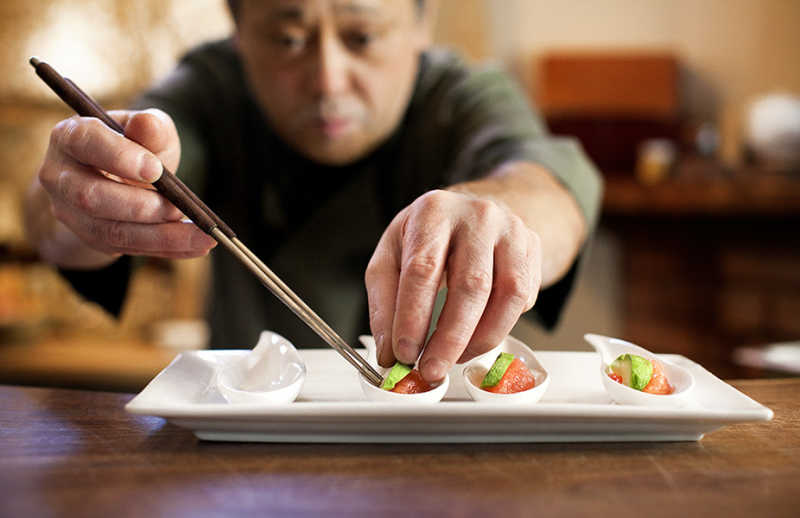 Nobuo at Teeter House
Refined Asian-style teahouse by day, funky izakaya by night: Nobuo at Teeter House reflects the fascinating duality of James Beard Award-winning chef Nobuo Fukuda.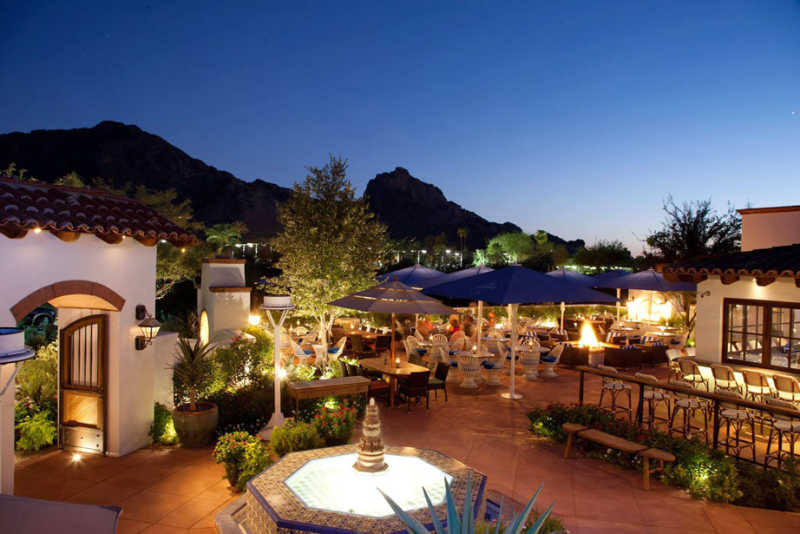 El Chorro
Enjoy the captivating Sonoran landscape on the beautiful outdoor patio or dine in a cozy and romantic dining room setting. Either way, El Chorro has the perfect table for every mood or occasion.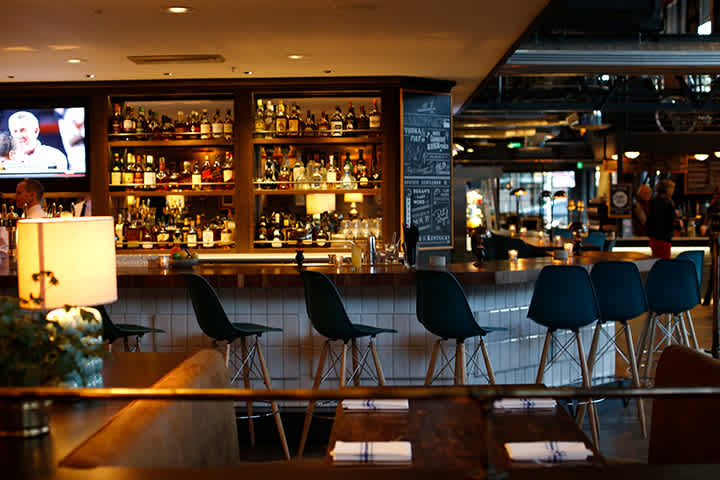 The Henry
The Henry is a neighborhood gathering spot for grabbing coffee with friends, a late lunch with a colleague, dinner with the family, or an after-work cocktail on the scenic patio.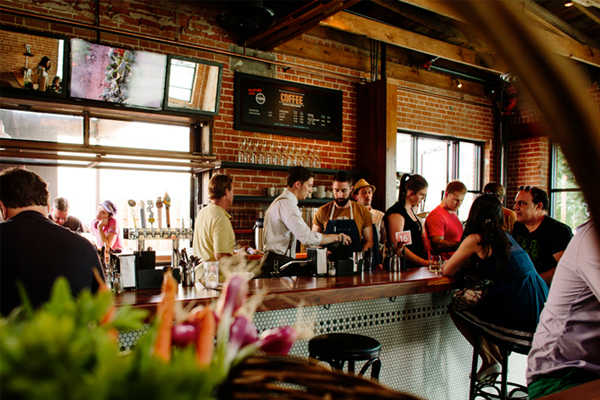 Phoenix Public Market Cafe
The Phoenix Public Market Café is a casual urban hangout offering breakfast, lunch, and dinner crafted with seasonal ingredients.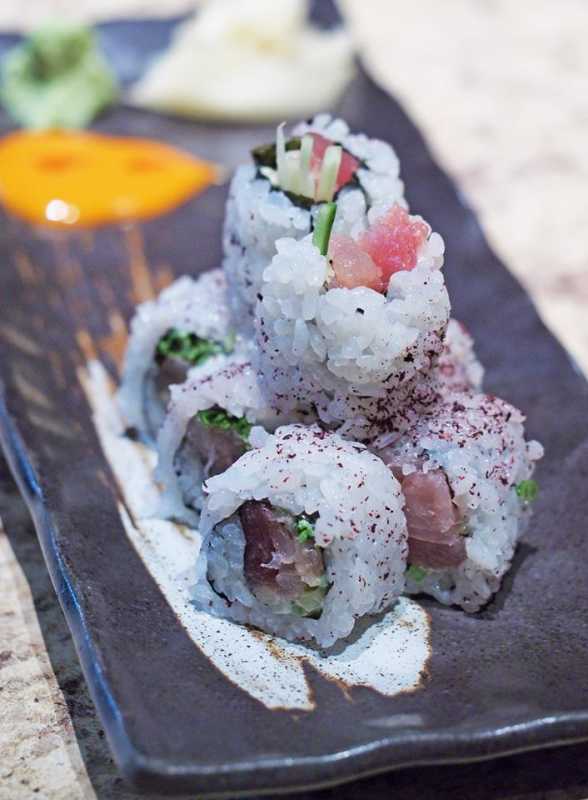 Roka Akor Steak, Seafood & Sushi
Roka Akor Steak, Seafood & Sushi serves Robatayaki cuisine in dramatic yet informal surroundings, specializing in artfully grilled steak, seafood and vegetables.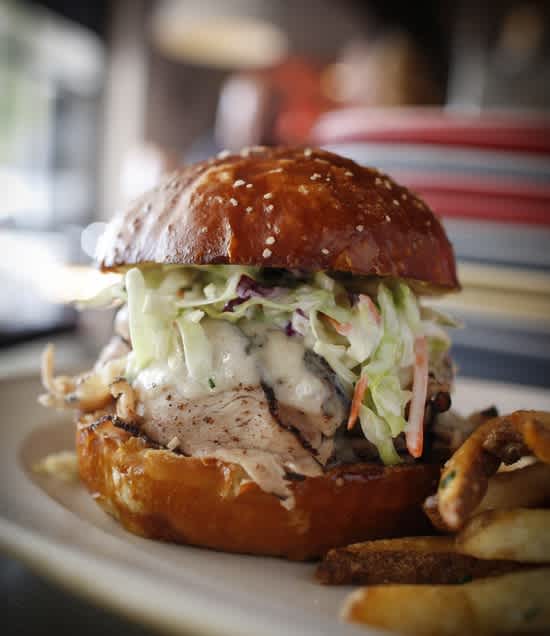 The Arrogant Butcher
The Arrogant Butcher offers you the best of everything: seafood, steaks, draft beer, wine and cocktails, comfort food and good company.
Tuck Shop
Looking for neighborhood comfort food? This locally owned restaurant can be found in the historic neighborhood of Coronado, just minutes from downtown Phoenix.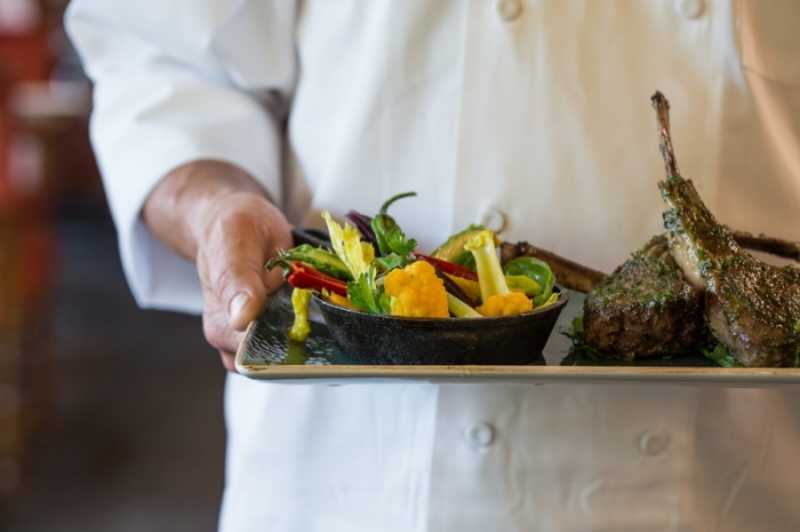 MBar Lounge at Prado
Prado Restaurant and Mbar at the Omni Scottsdale Resort & Spa at Montelucia offer simple and delicious menus served in the main dining room or stunning outdoor terrace overlooking Camelback Mountain.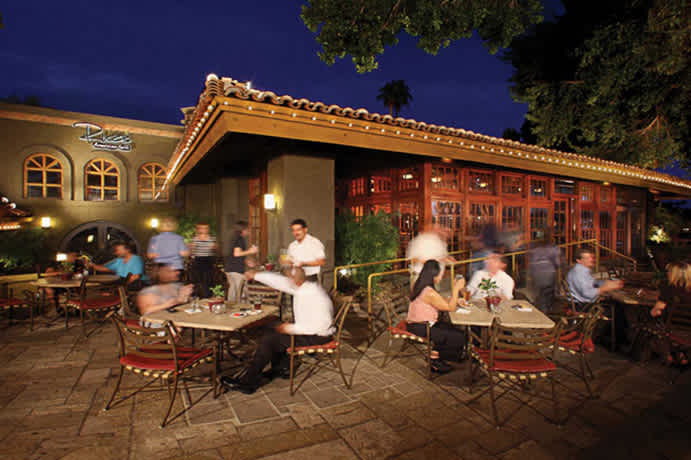 Rico's American Grill
Rico's American Grill offers high-quality, farm-to-table cuisine that features influences from all four corners of the country, but is settled in the Southwest.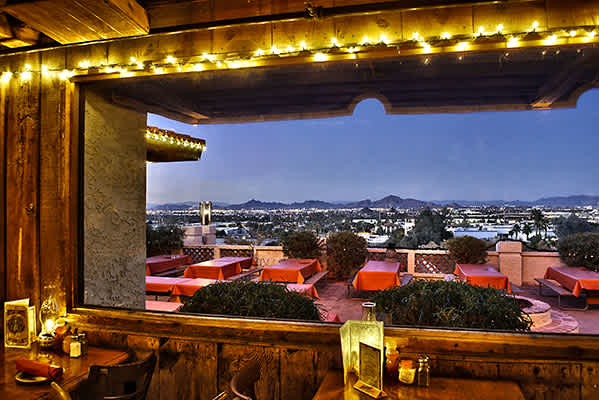 Rustler's Rooste
Rustler's Rooste mountaintop eatery boasts live country western music and a panoramic view of the valley lights from any seat in the house.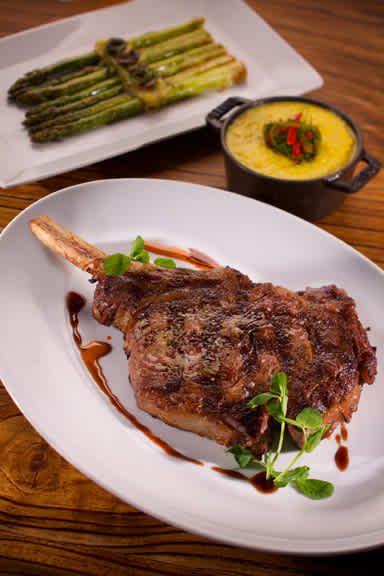 Bourbon Steak
Bourbon Steak offers contemporary American fare with a focus on all-natural, organic and hormone-free cuts of beef poached and finished over the wood-burning grills, and a wine list featuring 500 selections.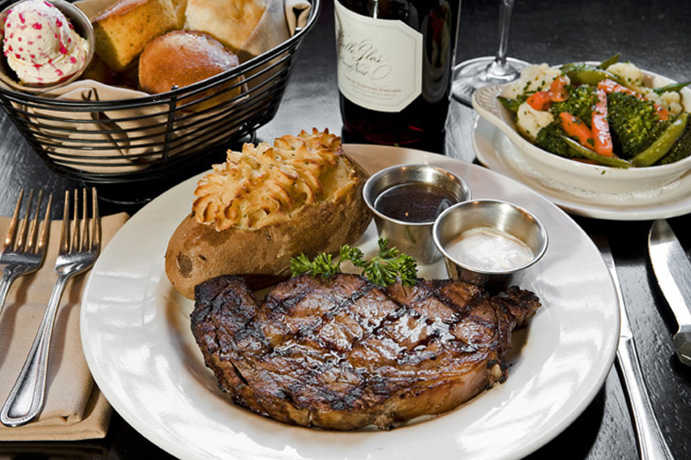 Stockyards Restaurant
Take a step back in time at Stockyards Restaurant. This 1889 saloon and steakhouse has been lovingly restored and still serves up aged and hand-cut prime rib, BBQ and seafood.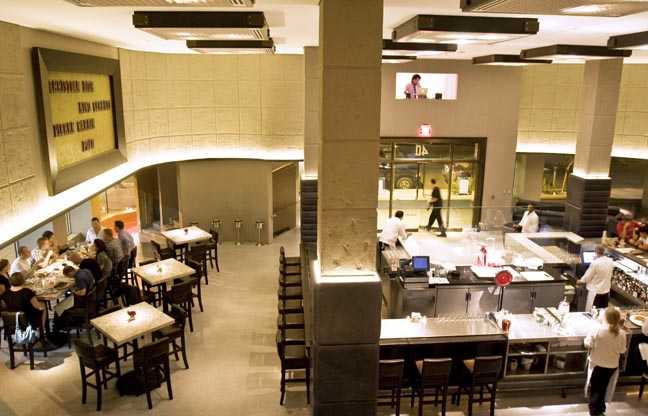 Hanny's
Open until 1:00 a.m. every night, Hanny's broad menu offers classic dishes, like pizza, sandwiches, salads, and more.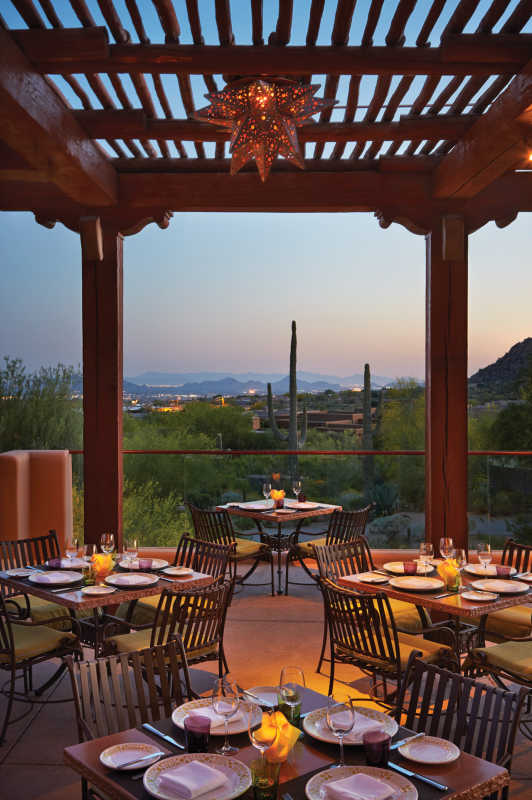 Talavera
Located in north Scottsdale in the cooling foothills of Pinnacle Peak, Talavera introduces a modern take on the classic steakhouse, with unique steak and seafood pairings, comfort desserts, and a range of specialty sides, accompaniments and starters.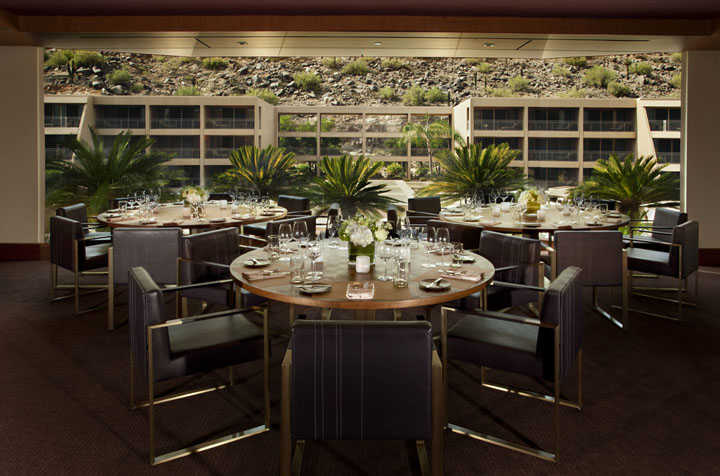 J&G Steakhouse
At J&G Steakhouse, diners will enjoy dramatic sunsets and views of greater Phoenix while dining on premium meats and a global selection of fish.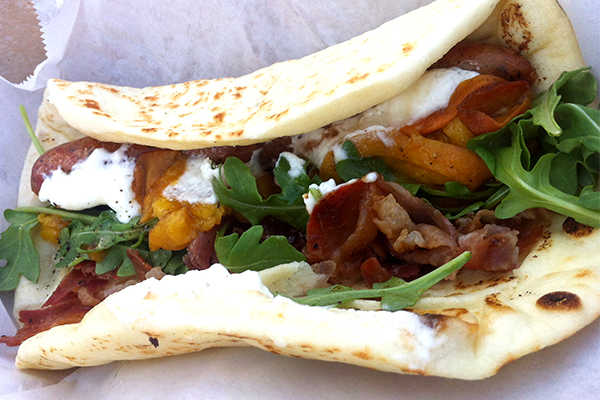 Short Leash Hot Dogs
Short Leash Hotdogs Food Truck offers a multitude of toppings and unique combinations with a focus on using local purveyors and natural ingredients.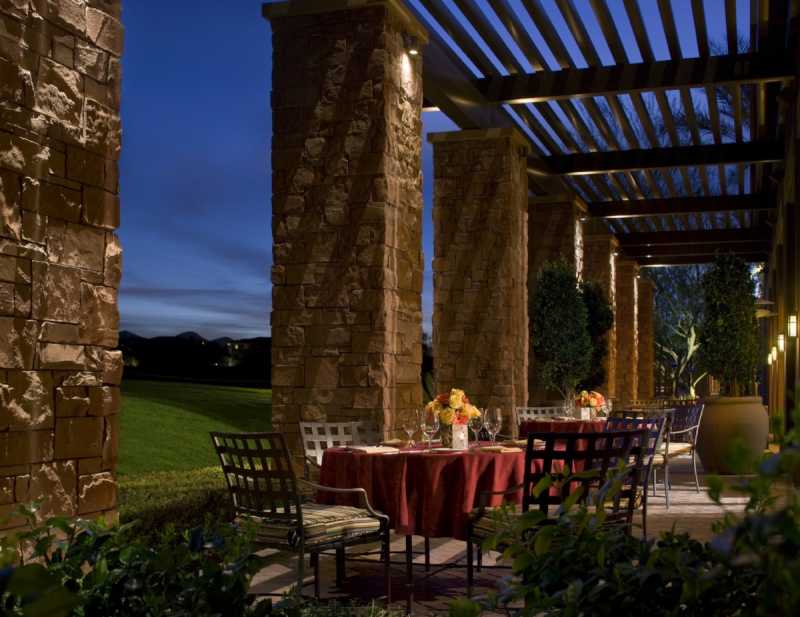 Deseo
Deseo features Cuban and South American-inspired cuisine by award-winning Chef Douglas Rodriguez and also features a ceviche menu.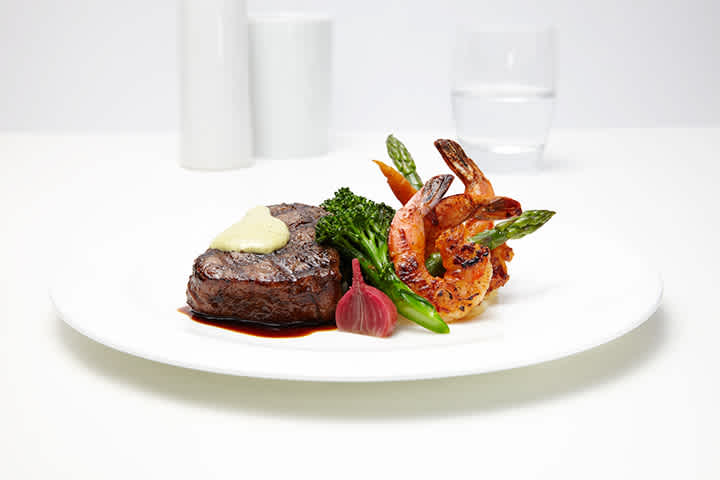 Roy's Desert Ridge
Indulge in one of Roy's spectacular cocktails or choose a glass from their award-winning wine list while you discover the fresh ingredients and outstanding seafood, expertly prepared by their local chef.
Shopping and Dining in Phoenix
In Phoenix, food and fashion are nearly as plentiful as sunshine and cactuses. Indulge in retail therapy at local boutiques, designer stores and outlet centers. Complement your day of shopping with a communal food-truck lunch and fine dining downtown or under the stars.
Angels Trumpet Ale House
This gastropub with 31 rotating taps of craft beer is only a few steps from the Central/Roosevelt light rail station in downtown Phoenix.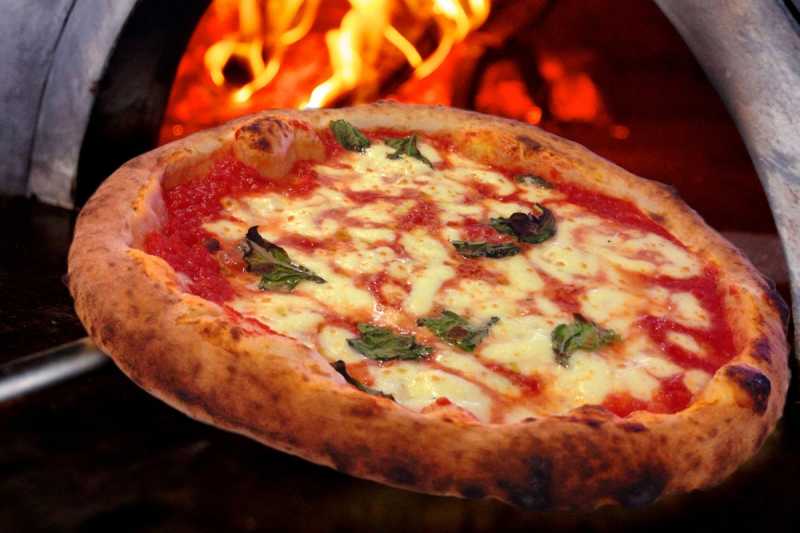 Pomo Pizzeria
Pomo creates their pizzas in the signature style of a true Napoletana pizza, and are one of the state's APN (Associazione Pizzaiuoli Napoletani) and VPN (Verace Pizza Napoletana)-certified restaurants.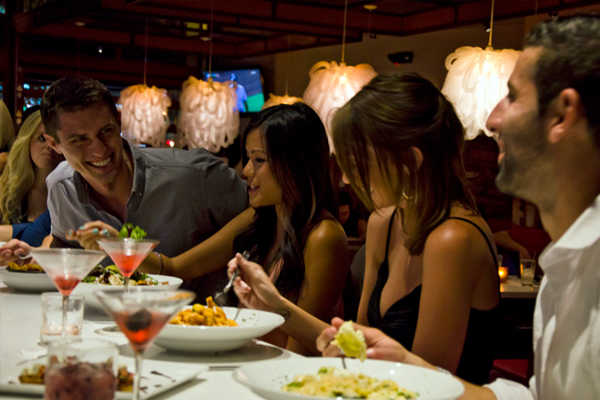 The Strand at CityScape
The Strand at CityScape offers affordable, high-quality traditional Italian favorites and creative fare in a hip, contemporary setting.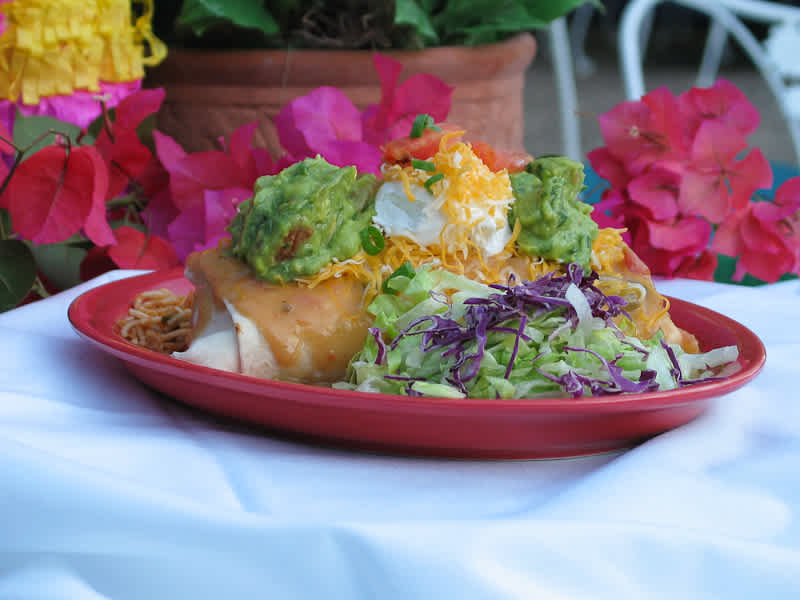 Aunt Chilada's at Squaw Peak
Nestled in the shadow of Piestewa Peak, Aunt Chilada's is truly a historic landmark with a personality all its own and some of the finest Mexican food in town.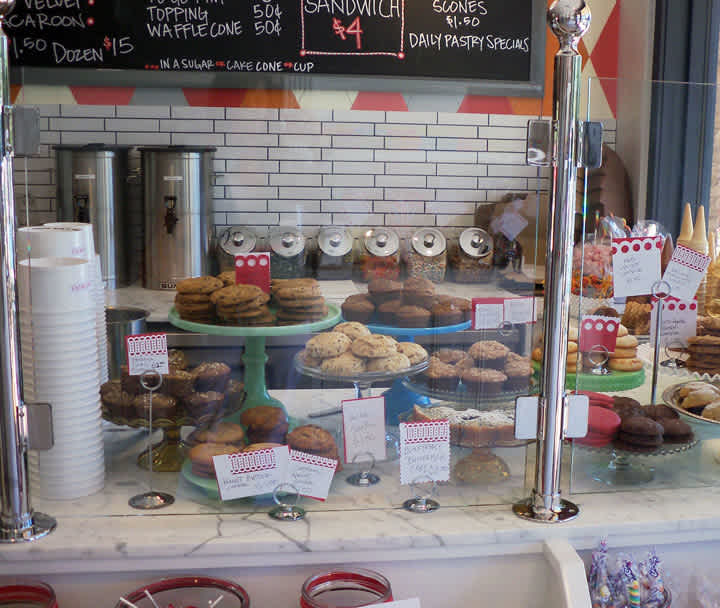 Churn
All the ice creams at Churn are all-natural and made on site with love. The cookies and pastries are baked fresh each day.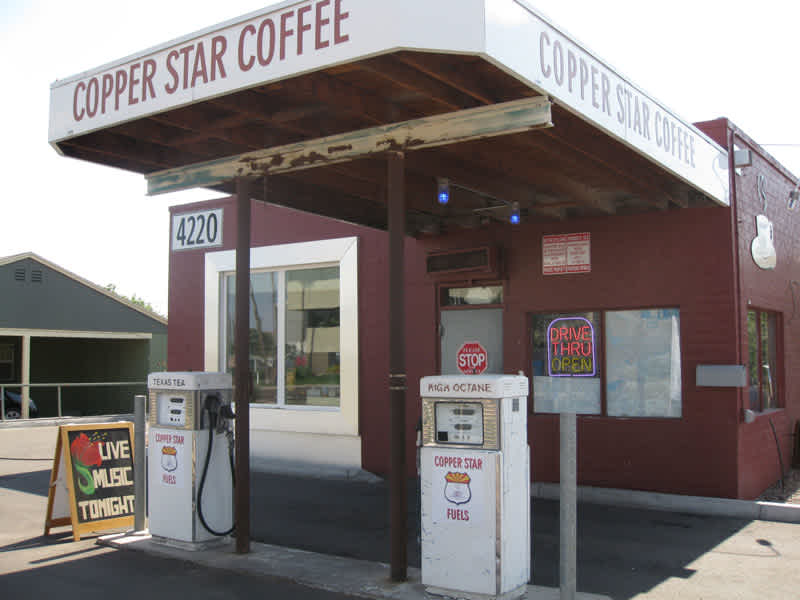 Copper Star Coffee
At Copper Star Coffee, they think of you as neighbors. So stop in and grab your favorite coffee, pastry or sandwich. Stay a while and visit if you have the time!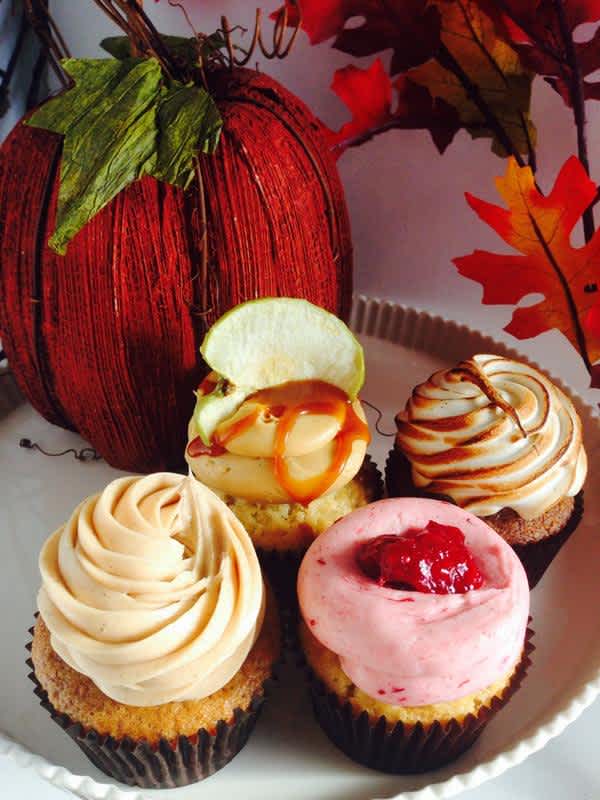 Urban Cookies Bakeshop
Known by locals for their delectable cookies and cupcakes, Urban Cookies Bakeshop recently received national recognition by winning on the Food Network's Cupcake Wars.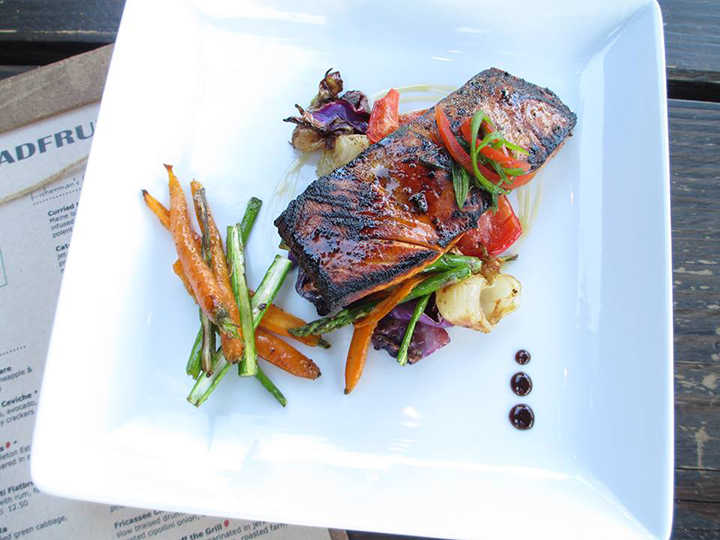 The Breadfruit & Rum Bar
Award-winning modern Jamaican cuisine in an elegantly casual and tropical setting. Offering expertly prepared jet-fresh seafood, daring new rum cocktails, and a finely curated collection of premium rums and cigars.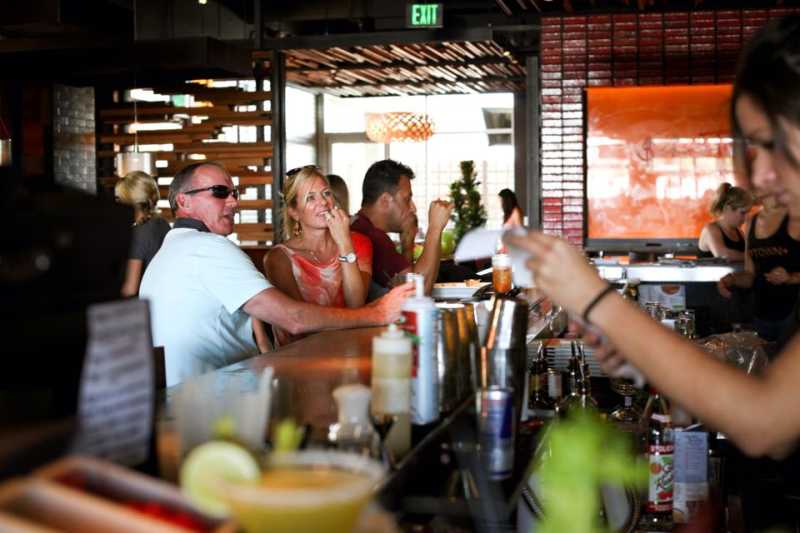 The VIG Uptown
Some love the Vig for its terrific enclosed patio. Others for unique but affordable menu items. Still others show up for a mix of live music and dj's. And of course there are those who just want to enjoy a cool beverage and a friendly game of bocce ball.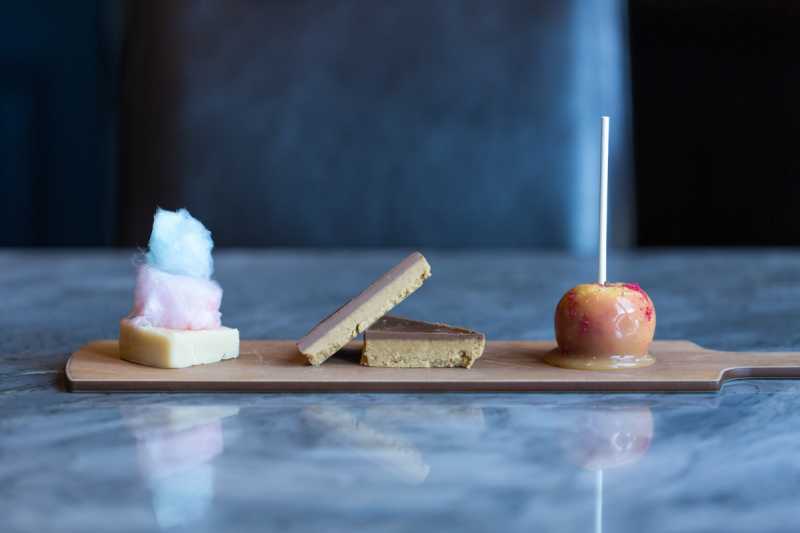 Artizen at The Camby
Artizen in The Camby is a Biltmore neighborhood gathering place serving crafted American cuisine sourced from the area's finest local producers and seasonal regional ingredients.
Credit: Grace Stufkosky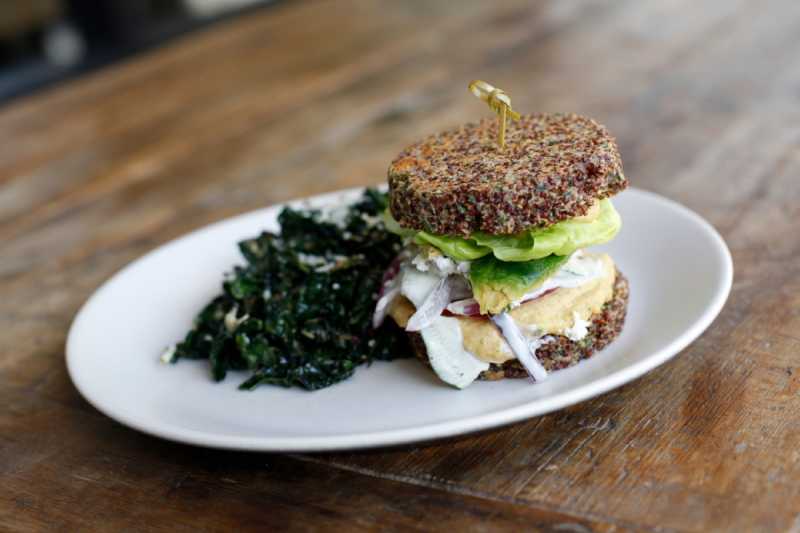 True Food Kitchen
True Food believes simple flavors provided by local ingredients create delicious, satisfying and memorable dining experiences. While the menu is packed with nutritious vegetables, whole grains, and proteins, it never sacrifices flavor.
Credit: Fox Restaurant Concepts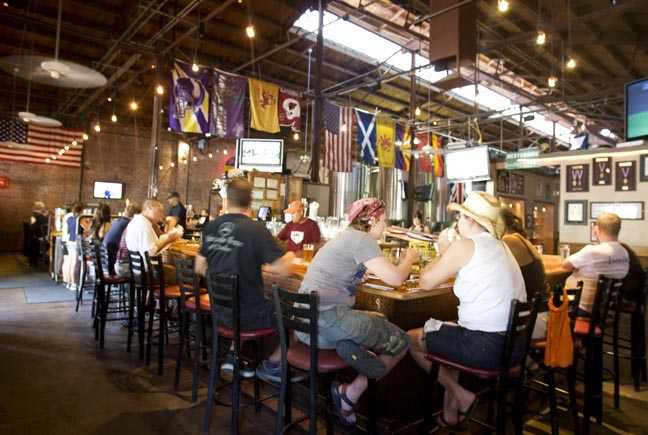 Four Peaks Brewing Company
The brewpub in Tempe and the Grill & Tap in Scottsdale offer up to 10 different styles of beer on tap, and the kitchen is open for lunch and dinner serving eclectic award-winning menu items.
Majerle's Sports Grill
A classic American pub/restaurant, specializing in oversized portions and friendly service.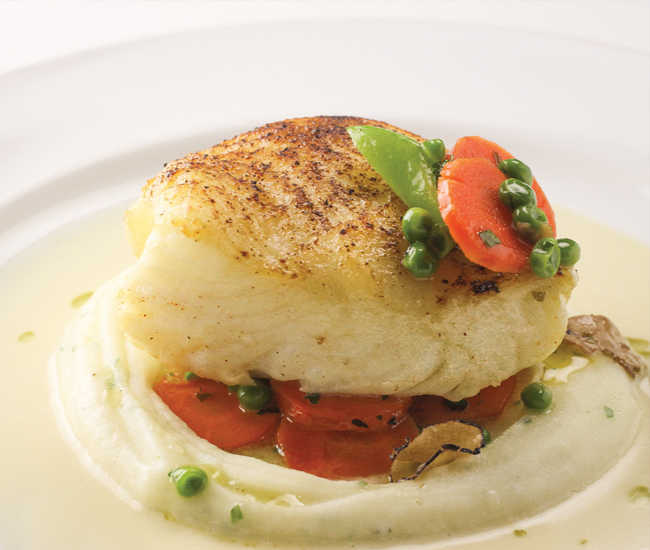 Ocean Prime
This modern American supper club offers prime seafood and steak, handcrafted cocktails, world class wines, timeless elegance and genuine hospitality to provide each and every guest with a red carpet experience.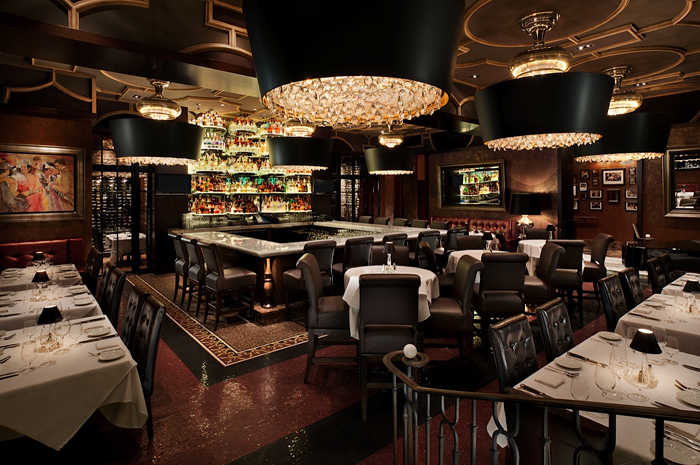 Dominick's Steakhouse
Dominick's Steakhouse menu features the best of prime steaks, fresh seafood and shellfish as well as many interesting and unique side dishes, appetizers and entrees.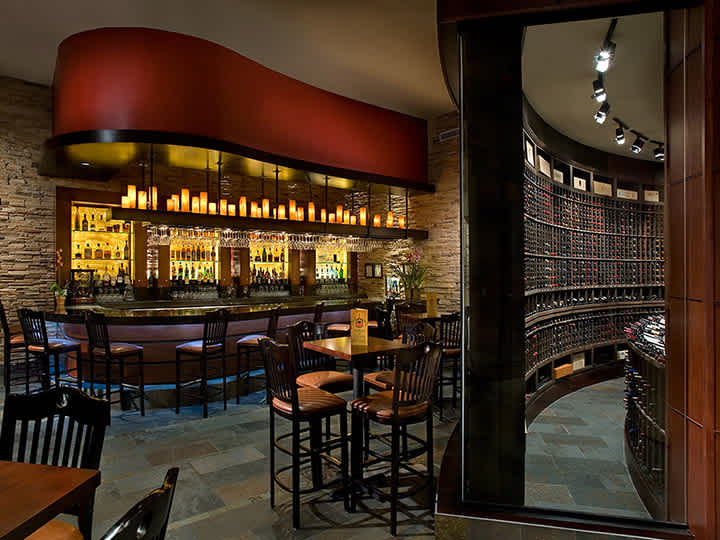 Fogo de Chão
At the award-winning Fogo de Chão, authentic Brazilian "gaucho" chefs carve a selection of 16 cuts of meat tableside.