What's New(s) in Greater Phoenix
Fall 2019
If you're looking for a reason to Visit Phoenix, you've come to the right place.
Sign up for our What's New(s) monthly e-newsletter here and Visit Phoenix's Media Relations department will send the inspiration to you.
Jump to: Headlines | Grand Openings | Events | Airline News
Headlines


The Rebel lPhoto courtesy of Justin Yee.
New "ARIZONA" Mural Collaboration unveiled at The Rebel Lounge 
The Rebel Lounge revealed its completed 50-foot-long "ARIZONA" mural. The new mural is a collaboration by of the state's best muralists: Ashley Macias (A), BASK (R), Joshua Rhodes (I), Clay Halling (Z), Andy Brown (O), Volar (N) and JB Snyder (A). The background, a view of the Superstition Mountains, was painted by Tucson's Joe Pagac. "We knew we wanted something memorable on this wall,"  said Stephen Chilton, owner of The Rebel Lounge. "Something that bands touring through would see and remember." The mural spans the entire east side of the music venue, located on the southeast corner of Indian School Road and 23rd Street in Phoenix.
2020 Cactus League Spring Training Schedule Released 
February 2020 
Spring training fans will be singing "Take me out to the ballgame" a bit earlier next year. According to the recently released Cactus League Spring Training Schedule, the 2020 season will open Feb. 22 – making it one of the earliest starts in the league's history – and conclude March 22. Arizona hosts 15 teams for Spring Training, but who will have the strongest start to their 2020 season? 
Downtown Phoenix Farmers Market Gets a New Name 
Nov. 2
The Phoenix Public Market recently announced that its new identity as the Downtown Phoenix Farmers Market will go live Nov. 2. The comprehensive rebrand will be shared with the public this fall and will include a new logo and website. "The market is a success story for the strength of Arizona's local food system and its small businesses," according  Sara Matlin, executive director at Community Food Connections, the nonprofit that has been operating the farmers market in downtown Phoenix since 2005. The Market will remain at its current address, 721 N. Central Ave. in Phoenix, and continue to play host to such events as PHX Pheast and Phoestivus.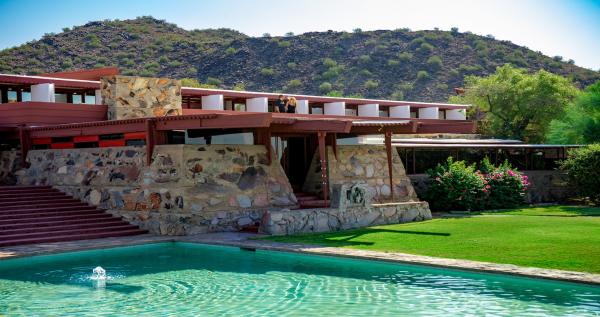 Taliesin West in Scottsdale, Ariz. Credit: Foskett Creative, Frank Lloyd Wright Foundation.
Taliesin West added to UNESCO World Heritage List
The Scottsdale winter home and studio of architect Frank Lloyd Wright, along with seven of the architect's other designs, was recently added to the UNESCO World Heritage List. Located in Scottsdale, about 25 miles northwest of downtown Phoenix, Taliesin West opened in 1937 and, today, the site offers five different tours year-round.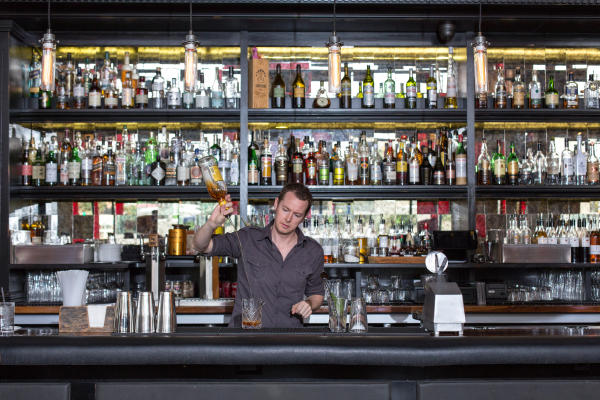 Bitter & Twisted Cocktail Parlour's Ross Simon. Photo: Mark Lipczynski.
Sipping Success
Bitter & Twisted Cocktail Parlour has earned bragging rights via by Tales of the Cocktail Foundation's Spirited Awards. This globally recognized restaurant and bar earned Top 10 honors for the "Best American High-Volume Cocktail Bar" and the "World's Best Cocktail Menu" in July. To add more of a twist, Bitter & Twisted is housed inside the former Arizona Prohibition Headquarters at the historic Luhrs Building in downtown Phoenix.
Additionally, the award-winning cocktail bar's owner Ross Simon (also co-owner of Little Rituals in downtown Phoenix) recently announced that he is bringing his signature style of elevated-but-approachable craft cocktails to the Arrive Hotel – set for completion later this year – in the form of a poolside bar that will be named Lylo, a British term for pool floats. Arrive Hotel will be located between the Biltmore and Arcadia neighborhoods on Camelback Road in Phoenix.
Grand Openings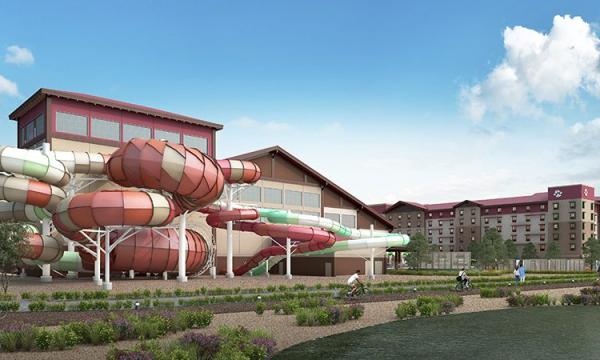 Great Wolf Lodge Arizona. Courtesy rendering.
Great Wolf Lodge Arizona
Great Wolf Lodge has added an Arizona to its roster of family-friendly resorts. The Scottsdale location, which opened Sept. 27, offers an 85,000-square-foot indoor water park (heated to 84 degrees year-round), a 27,000-square-foot family entertainment center and 350 rooms.
With the grand opening came the debut a new ride: Diamond Drop. This high-speed, four-person waterslide will feature serpentine curves and high-bank thrills. According to a recent press release, "riders will drop into an overlapping 360-degree coil before plunging into the belly of the snake." Great Wolf Lodge Arizona will be the first water park in the world to offer this slide.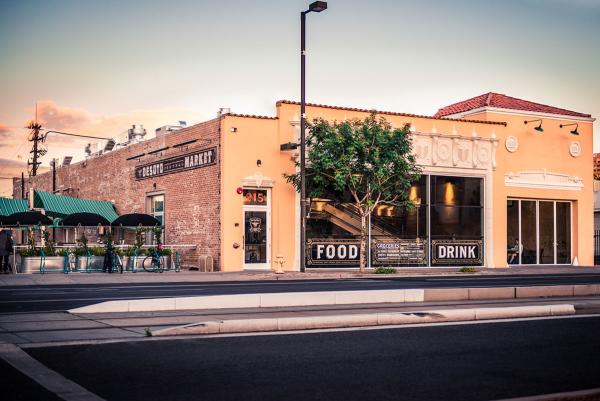 Track Club will occupy the the C.P. Stephens DeSoto Six Motorcars building, which most recently house Desoto Central Market.
Phoenix Nightlife is Right on Track
Nightlife throughout downtown Phoenix is buzzing with transformation. The latest addition to this scene is Track Club, a 12,000-square-foot nightclub, lounge, and patio is located in the C.P. Stephens DeSoto Six Motorcars building, a federally certified Historic Preservation project and a U.S. Green Building Council Leadership in Energy and Environmental Design (LEED) building.
The concept, which was a collaborative effort among Chuckie Duff (of Cobra Arcade Bar and The Rebel Lounge), Thomas Turner (of Relentless Beats) and Damon Scott (Rattle & Rum), will showcase DJs, local musicians and other performers throughout the week. Phase 1, the nightclub and lounge, is projected for fall completion, while plans for Phase II, the addition of a lounge menu and expanded patio space, are still in the works.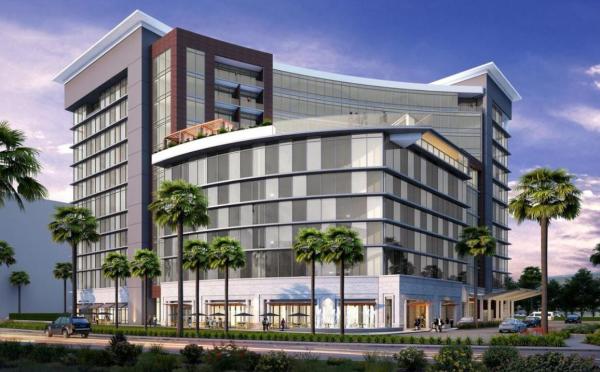 Rendering of the Caesars Republic Scottsdale planned to be built near Scottsdale Fashion Square. Credit: Caesars Entertainment Corporation.
Celebrity chef opening two restaurants at new Scottsdale hotel
Celebrity chef Giada De Laurentiis recently made headlines with the announcement that she will open two restaurants at Caesars Republic Scottsdale, scheduled to open until 2021. HCW, a real estate property development company – broke the news that two of Laurentiis' restaurants, including a new concept – would open at the brand's first non-gaming hotel in the United States. The 11-story property is being built near Goldwater Boulevard and East Highland Avenue, close to Scottsdale Fashion Square mall in Scottsdale.
Stop the Presses (and Enjoy A Coffee Tasting)
Press Coffee Roasters celebrated the grand opening of its first flagship roasting facility. Since opening in July, the 5,600-square-foot building – located at 32nd Street and Shea boulevard in north Phoenix – has housed roasting operations for the company's seven Greater Phoenix Press Coffee locations. Additionally, the on-site cafe offers an expanded food and drink menu, including coffee and espresso drinks as well as beer, wine and liquor options; an upstairs area is available for private events and coffee tastings; and Coffee 101 classes for participants to learn more about the flavor profiles and history of different varieties of coffee.
Airline News
Fly Between Phoenix and Hermosillo with American Airlines 
December 2019 
Beginning Dec. 18, American Airlines will add an additional flight from Phoenix to Hermosillo, Mexico, the largest and capital city of Sonora. Flights to Germany, Canada, London, and Costa Rica, have resulted in an economic impact of more than $3 billion dollars to the Phoenix metropolitan area. The flight will be operated by American Airlines partner, SkyWest Airlines. It will be one of 10 cities that Phoenix Sky Harbor International Airport offers service to.
Events
Four Peaks Oktoberfest
Oct. 11-13
The 47th annual Four Peaks Oktoberfest will take place from Friday through Sunday at Tempe Beach Park. This Bavarian-style celebration brings together three stages of live music, brats, beer, keg tappings, carnival rides. As part of the festival, the AZTV Das 28th annual Runnin' for the Brats 10K Run, 5K run/Walk, 1Mile Run/Walk around Tempe Town Lake. This event is free open to all ages. So bring die (whole) familie to the attractions inside the event's Kinderfest.
Schnepf Farms Pumpkin & Chili Party  
Oct. 3-31 
Throughout October, Schnepf Farms offers fun fall activities like hayrides, a 4-acre corn maze, a pumpkin patch, pig races and, of course, chili. Grab party food like a burger, chili dinner or succotash, and take a spin on exciting rides or the farm's train. Fireworks light up the sky Friday and Saturday nights. Don't forget to grab your Halloween pumpkin during your visit. 
The Legend of the 13th Floor
Sept. 28-Oct. 31
The world famous 13th Floor haunted house returns to Phoenix this Halloween season. Featured on such outlets as MTV and named among the country's top five most terrifying haunted houses by USA Today, the 13th Floor invites attendees to actively participate in the legend – visit the current occupants who call it home, witness the oddities and strange occurrences for yourself, and discover why it continues to be one of the world's greatest mysteries.
Nations Largest Taco Party returns for 10th Anniversary
Oct. 12-13
If you love tacos (and who doesn't?) the Arizona Taco Festival is a must. For its 10th year, the Arizona Taco Festival will be moving to WestWorld of Scottsdale to accommodate the event's popularity and to elevate the experience for guests. The festival will feature taco-spirited art, fashion, culture and photography, a food demo stage, hot chile pepper and taco eating contests, hot sauce expo, interactive photo booths, taco-grammable moments, live music, Lucha Libre wrestling, a VIP cantina, 10th anniversary surprises, celeb guests and more.
Fall in Love with All Things Local at Arizona Fall Fest 
Nov. 2 
The 15th annual Arizona Fall Fest will take place from 10 a.m.-4 p.m. Nov. 2 at Margaret T. Hance Park. This event started with only 27 vendors and has grown to host more than 200 vendors, including stages featuring live entertainment and culture performances. Bring your kids and your dogs to enjoy family friendly games, food trucks, food sampling from restaurants and shopping -- all in support of local businesses.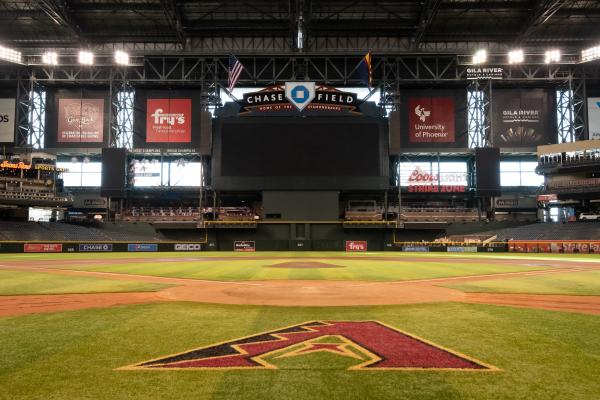 Topgolf LIVE Brings Driving Range to Chase Field
Dec. 12-15
There may be three Topgolf locations across Greater Phoenix, but the sports entertainment company will bring its stadium version of the game to the home of the Arizona Diamondbacks in December. Topgolf Live, formerly known as Topgolf Crush, is a pop-up version of the game offered by Dallas-based Topgolf Entertainment Group that has been held at some of the country's most popular sports venues. From Dec. 12-15, Chase Field in downtown Phoenix will transform into a driving range that's home to 23 private bays overlooking the baseball field. 
For more events in the Greater Phoenix this season, click here. For more information on these, or additional, media opportunities, contact Visit Phoenix's Media Relations team.