There's Room To Connect in Phoenix
Six outdoor venues that make Phoenix the perfect destination for your next meeting
When it's time to go beyond, transform your webinar into a keynote speech, re-establish the social aspect of networking — safely — and past the screen into the future of business, there's more than enough space to reach your meeting and convention goals in Phoenix. 
Widely known for its incomparable weather and proximity to nature, Phoenix also offers an incredible spectrum of special events venues — for an intimate group of a few or a larger delegation. Additionally, the Greater Phoenix area is home to more than 500 hotels and resorts — that's over 69,000 guest rooms — with even more on the horizon.
But first, here are six reasons to host your next outdoor meeting or convention in Phoenix: 
1. Desert Botanical Garden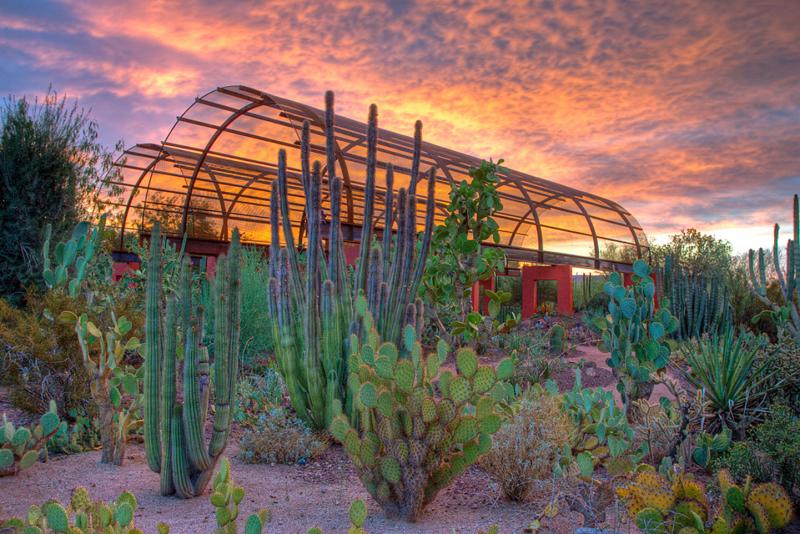 Stroll the winding paths of the Desert Botanical Garden, a 140-acre venue that showcases a variety of arid plants, from towering saguaros to delicate blooms. This space also plays host to rotating art installations, cultural festivities and seasonal events, including Las Noches de las Luminarias each winter.
For your next event, the garden offers a variety of open-air pavilions, scenic courtyards and more to choose from, all nestled against the red rock buttes of Papago Park, less than 8 miles from the Phoenix Convention Center.
For an up-close and personal introduction to the Sonoran Desert, your guests are invited to explore five thematic trails — home to more than 50,000 plant displays — that illustrate such topics as conservation, desert living, plants and people of the Sonoran Desert and desert wildflowers.
1201 N. Galvin Parkway, Phoenix
2. Canyon on Third, Phoenix Convention Center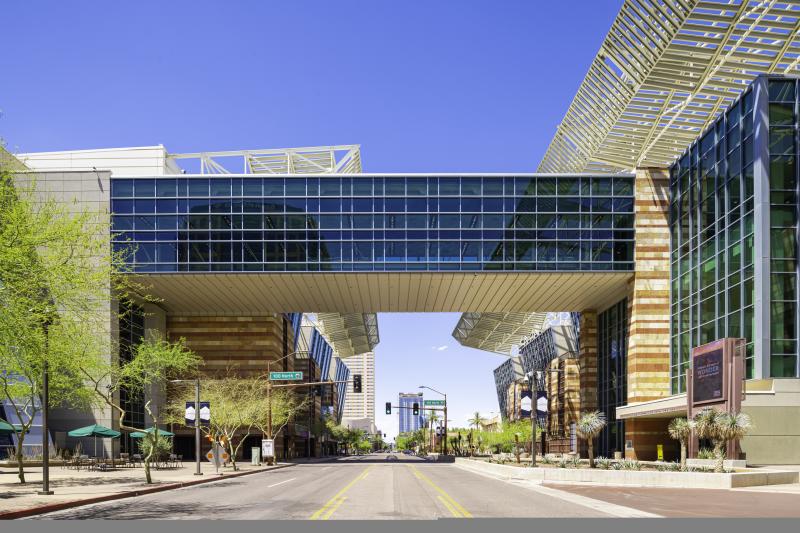 Inspired by the red-rock walls and turquoise waters of the Grand Canyon, the Phoenix Convention Center is one of the most beautiful and sophisticated convention centers in the United States, offering 900,000-square-feet of meeting and exhibit space. 
In terms of outdoor venues, the center debuted the Canyon on Third outdoor event space. This flexible 80,000-square-foot space is a blank canvas for groups seeking to host any kind of event — from a post-convention reception to an open-air food festival — all while social distancing. The centralized location and easy access to the surrounding downtown hotels, restaurants and entertainment gives this venue an immersive vibrancy.
 
Additionally, the Phoenix Convention Center recently earned its Global Biorisk Advisory Council (GBAC) STAR accreditation and released its reopen plan.
3. Historic Heritage Square

Historic Heritage Square, the oldest remaining residential block in the City of Phoenix, has taken on a new identity with 10 fully-restored buildings, a visitor center, a shop, and three distinguished dining experiences — Nobuo at Teeter House, Pizzeria Bianco and Anhelo — and the restored 1895 Rosson House Museum.
Also located onsite is the Lath House Pavilion, which was completed in 1980. Its design is influenced by 19th century concepts of a botanical conservatory, a gazebo, a beer garden and a pedestrian shopping arcade, all of which were common features of early Phoenix architecture.
Today it serves as an outdoor, meeting space and venue that's played host to everything from Phoenix Pride's annual Rainbows Festival, with staged entertainment and food trucks, to a variety of wedding styles, including formal seating and catering. The pavilion alone boasts 12,800 square feet and offers guests iconic Phoenix ambiance in the heart of downtown, less than half a mile from the Phoenix Convention Center.
4. Chase Field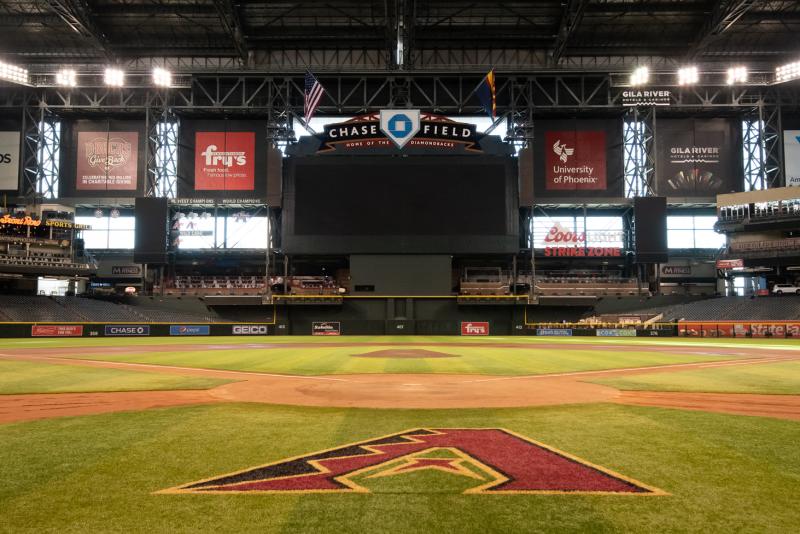 Home of the Arizona Diamondbacks, downtown's Chase Field has become increasingly popular among meeting planners because the stadium, located across the street from the Phoenix Convention Center, offers unique meeting experiences both on and off the baseball diamond.  
From an elaborate a plated lunch on the field to a personalized dinner in the third base lounge (followed by batting practice on the field, of course), this is a venue your attendees won't soon forget. 
This venue offers meeting planners seven other options, including the Diamondbacks Club House, which is only available in the off-season because it includes a tour of the locker rooms; the Audi Lounge and the Draft Room, both of which overlook the field; Legends Suites and Conference Center, which offers views of Phoenix; the indoor/outdoor Game Seven Grill; La Terraza, a Latin-themed space with colorful murals; and The Plaza, which offers wide open space with an elevated outdoor stage. 
Hit a home run with several one-of-kind experiences, including a behind-the-scenes tour, an appearance by the team's mascot D. Baxter the Bobcat, the Legends Racers, the World Series trophy, or use of the scoreboard for conference programming. 
5. Corona Ranch & Rodeo Grounds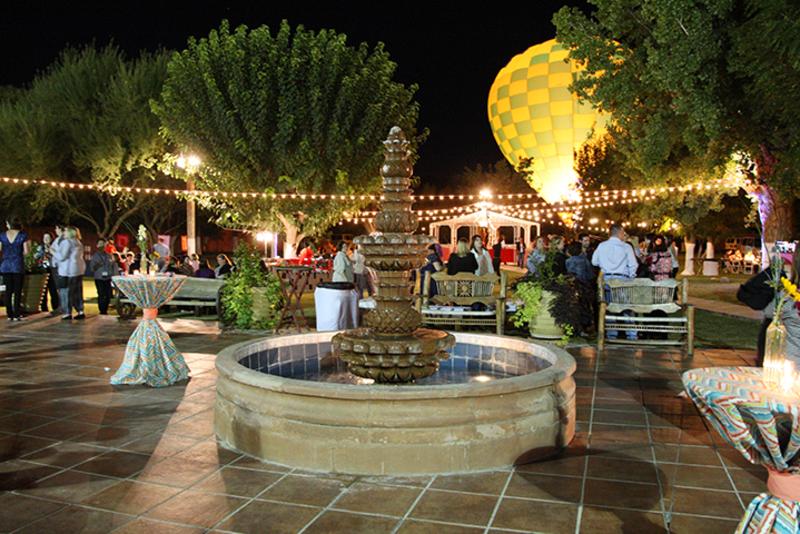 Arizona's only private Mexican and Western rodeo venue, offers Southwest ambiance, flavor and entertainment. Corona Ranch and Rodeo Grounds is located less than 8 miles from downtown — in the shadow of South Mountain Park and Preserve, one of the largest municipal parks in the country. 
This indoor/outdoor, private banquet and event venue has been delivering Old Mexico- and Western-themed experiences to groups ranging from 30 to 3,000 attendees since 1991. Here, the nostalgia of the iconic Southwest delights to all the senses: Add a Mexican Rodeo demonstration in the full-size arena, a cowboy cookout under the stars, a mariachi or country-western band, and enjoy the views of the Sonoran Desert.
6. Rawhide Western Town & Event Center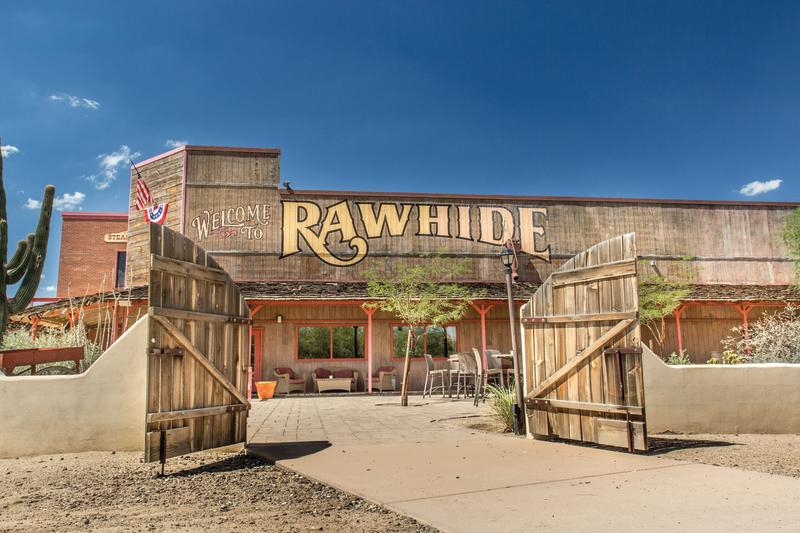 Ranked as the Greater Phoenix's fifth-largest meeting and convention location, and Arizona's largest Western-themed attraction, Rawhide Western Town & Event Center is an authentic replica of an 1880s town — complete with Main Street, stunt shows, stagecoach and train rides, burro rides, mechanical bull, gold panning, shootin' gallery and unique shops.  
This 1880's Western frontier town boasts more than 14 distinct, private venues for your group to enjoy, including the world-famous Steakhouse & Saloon where the spirit and hospitality of its Western roots are celebrated through traditional cooking, true hungry-cowboy portions and live music. 
Whether you're looking to accommodations for 10 or 10,000, Rawhide is sure to have a space, on-site amenities and ambiance to suit your needs and create an authentic experience for your attendees. 
5700 W. North Loop Road Chandler