Phoenix Rising:
Downtown's Rapid Growth Paves the Way for New Meetings Trends
In Phoenix, meetings are our specialty. And, with a diverse portfolio of conference-friendly accommodations, an award-winning convention center, convenient airport access, and a burgeoning downtown scene, Phoenix is emerging as a cutting-edge choice for meetings. 
More than $5 billion has been pumped into a 1.7-square-mile zone in the downtown core recently, according to the City of Phoenix Community and Economic Development Department. That includes new and improved office space, shops, restaurants, entertainment venues, hotels, as well as convention and academic facilities.
These recent changes have positioned Phoenix as a leader in new meetings trends, including our top four:
1. Take the Indoors Out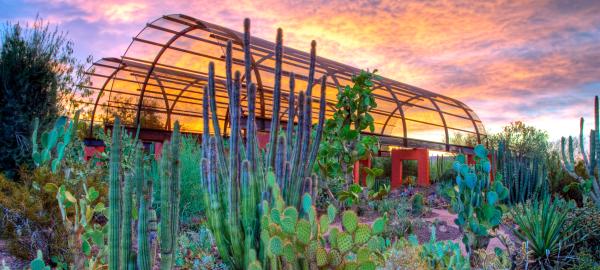 The Sonoran Desert beauty and year-round sunny weather set this destination apart from any other – plus there's nowhere else in the world you can snap a selfie with a Saguaro cactus – so why not take full advantage of the Arizona ambiance when planning your next meeting?

Destinations with versatile hospitality options and easy access to nature are best poised to capitalize on this trend. Phoenix offers outdoor venues ranging from the Phoenix Convention Center's Canyon on Third, with 80,000 square feet of urban outdoor event space; to the Desert Botanical Garden (pictured), boasting 140 acres of Sonoran Desert scenery that pairs perfectly with a sunset reception.
2. Small Meetings Movement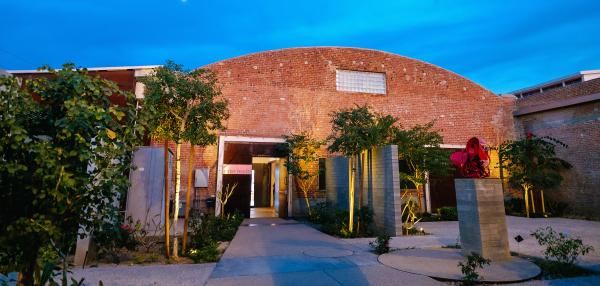 While downtown Phoenix is booming – and is on track to hit nearly 4,000 hotel rooms this year – we still understand the value of small meetings. Simultaneously, creative meeting planners are embracing the small-scale gathering, as attendees demand that events be more unique, memorable, and valuable .
Smaller working sessions are trending upward, due to the productive participation, the spark, and the lasting impact they offer. In Phoenix, the recently revitalized Warehouse District features distinct event options. The Duce, which anchored the produce district in the 1920s, is now home to a restaurant and bar with an old school boxing ring and soda fountain. Warehouse215 (pictured) is a 10,000 square-foot industrial-chic space that originally opened in 1918 as a linen laundry. It also includes a 1,500 square-foot picturesque patio.
3. Experience Over Everything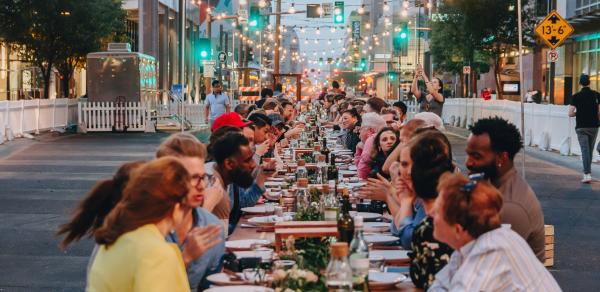 Whether it's an off-the-grid encounter or a check mark added to the bucket list, your attendees are no longer seeing meetings as meetings – they see them as experiences. The one-plate-fits-all business dinner the industry has become accustomed to isn't what attendees are seeking.
One Greater Phoenix events production company, Cloth & Flame (pictured), exemplifies this by activating unique spaces as temporary venues and culinary experiences wherever they can be imagined. The company's second-annual Savor on Central dinner was held in April on one of downtown Phoenix's major thoroughfares, which was closed to traffic so 150 guests could gather at a communal table set right around the corner from the Phoenix Convention Center.
4. Local Flavor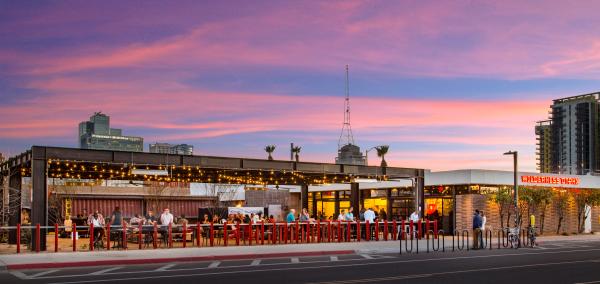 From speakeasy-inspired craft cocktail bars and local breweries to nationally acclaimed eateries and chef-driven restaurants, Phoenix's dining scene is in full bloom. And new bars and restaurants are still coming on the scene regularly. Most importantly, we have trendy, new venues that can accommodate your entire group – as well as their taste for local fare and memorable spaces.
Venue options in close proximity to the Phoenix Convention Center include The Churchill, downtown Phoenix's newest community-driven gathering place that offers a 9,000 square-foot courtyard surrounded by local food, drink and retail options; and Arizona Wilderness Brewing Company's new downtown beer garden (pictured), which features a 30-tap bar adjacent to a 6,000-square-foot patio that can accommodate up to 650.