School's out for summer (and spring) – but that doesn't mean the learning is over. The season ahead is going to be a bit different than parents and students are accustomed to. And, with everyone spending more time safely at home, we anticipate a demand for entertaining and engaging family-friendly activities.
So, whether your goal is learning something new or making something creative, we've gathered all the best resources for doing so – courtesy of everyone's favorite Greater Phoenix attractions – for free (unless otherwise indicated). Now all you need is a little imagination and maybe some crayons.
We hope you enjoy these art-, music-, nature- and history-inspired things to do, whether you're looking for fun as a party of one or you bring the entire family along (toddler, teenagers and parents are all welcome).
You can also find some more fun stuff to do at home on our virtual experiences blog, or in this roundup of museum experiences from home!
Jump to:
Nature & Wildlife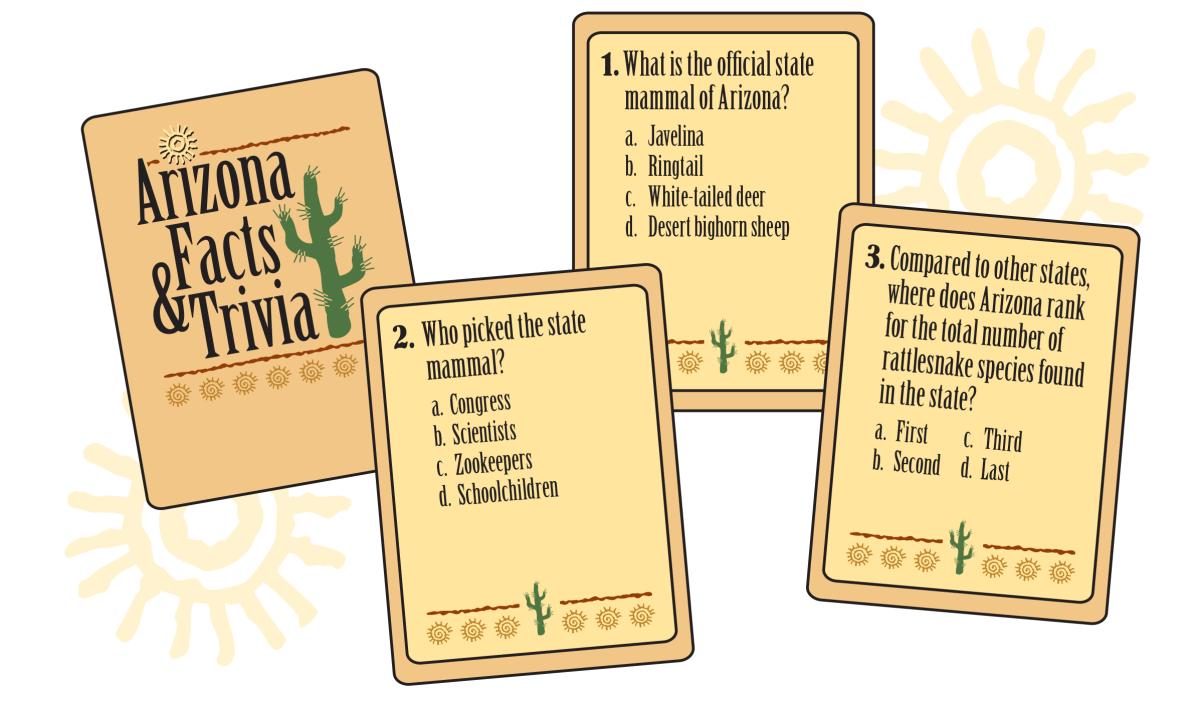 For all the parents and teachers looking for free resources to keep their students and children engaged while class is not in session, the Arizona Game & Fish Department has compiled a collection of free resources that can be accessed by anyone at anytime. From 2006-2013, each issue of the Department's Arizona Wildlife Views magazine featured a education article, including vocabulary and an Arizona-inspired activity. All of these articles are now available via Focus Wild. While Wild Kids is no longer produced, you can access the archives, which include age-specific reading material and activities for students in grades K-3, 4-6 or 7-12. Explore different wildlife-related topics via these Digital Learning Activities. Additionally, you're invited to explore a collection of educational videos, articles and other readings here, check in on the live Great Horned Owl webcam and more.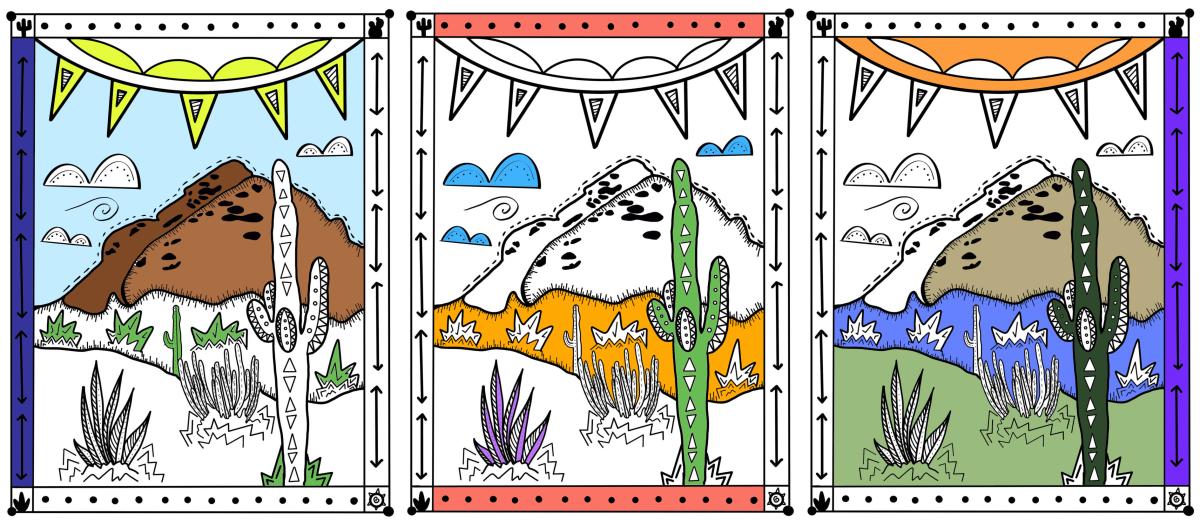 The Desert Botanical Garden, one of Phoenix's most-popular attractions, is home 50,000 desert plants from across the globe. While the garden and its trails are closed to the public, the whole family is invited to explore the "Your Garden at Home'' for videos, resources and fun activities that range from downloadable coloring pages to insect-building instructions.

Butterfly Wonderland is bringing the rainforest world to its Greater Phoenix fans with the launch of "Your Rainforest Adventure…From Home," a virtual classroom that features educational programming along with an abundance of photos, videos, recipes, coloring sheets and other things to do with kids. Additionally, you're invited to check in on the animals via the Rainforest Adventure homepage, Facebook and Instagram.
Committed to upholding its mission of providing experiences that inspire and motivate people to care for the natural world, the Phoenix Zoo recently launched its Digital Safari, a place where animal admirers of all ages can stay connected to the zoo through videos, photos, blog posts, virtual safaris, glimpses behind-the-scenes of caretaking provided by keepers, in-depth stories of the zoo and its residents and animal facts. Be sure to check out the ed-zoo-cational activities, which includes quizzes, crafts and ways to exercise like some of the animals. Additionally, new content is posted to the zoo's Facebook, Instagram and YouTube accounts everyday at 1 p.m.
Home to more than 6,000 animals, OdySea Aquarium invites you to experience the wonders of aquatic life and learn more about the animals who call the aquarium home – from wherever you are. Round up the family and take an underwater adventure via the virtual classroom, which offers coloring and crafts, recipes to create at home and, and digital experiences, including the live shark cam. Look for additional educational programming, live Q&A sessions, and photos and videos, stay tuned to Facebook, Instagram and YouTube in the coming days.
Coloring & Activity Books

Both the kids and the kids at heart can draw inspiration from Greater Phoenix's best-known master architect. Dream big and think boldly, like Frank Lloyd Wright, throughout the following activities. Follow the links, download the sheets and don't be afraid to think outside the box:
Draw Your Own Floor Plan: Think about a dream space you'd like to design. How big would it be? What would you include? Use the graph paper to design your dream space floor plan. Remember to include things like furniture, walls, windows, and doors.
Draw Your Own Elevation: Elevation drawings show the different faces of a building. They help architects understand measurements, such as how tall the building will be.
Draw A Section: Section drawings give us a more complete idea of what a building might look like when it is built. A section looks like a building sliced in half, from top to bottom, to allow us to look directly inside.
Activity - Abstracting Wright: The Froebel blocks are often cited as the foundation of Wright's designs, inspiring him to look at all organic and non-organic objects in geometric form. Here, you're challenged to create your own design out of the shapes provided.
Make Your Own Origami Cube - An Introduction to Architecture 101: The introduction of the cube to architectural students is a key part of the architectural science. This activity combines the cube and Origami, the Japanese art of paper folding.
For additional Frank Lloyd Wright-inspired activities, pay a visit to the Virtual Classroom, which offers new programming each week; tune in to Taliesin Talks, a weekly live-streaming series, offers interactive discussions related to the work of the Foundation and the Wright legacy of architecture and design to digital audiences each week; and connect with the Frank Lloyd Wright Foundation on Facebook and Instagram for a series live videos and more.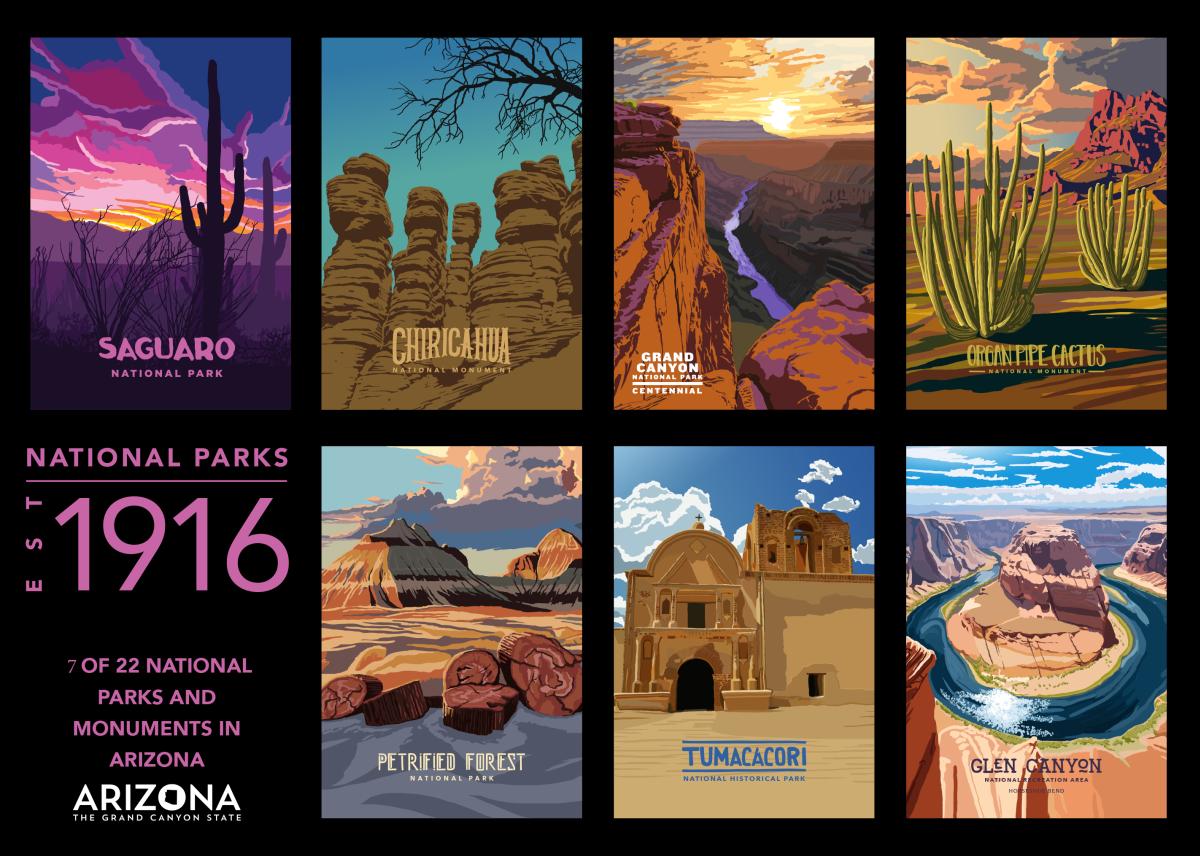 In honor of National Park Week, April 18-26, Arizona Office of Tourism released downloadable coloring pages inspired by Arizona's treasures – seven of Arizona's 22 National Parks and Monuments. Share your finished masterpieces on social media using the hashtag #ColorArizona.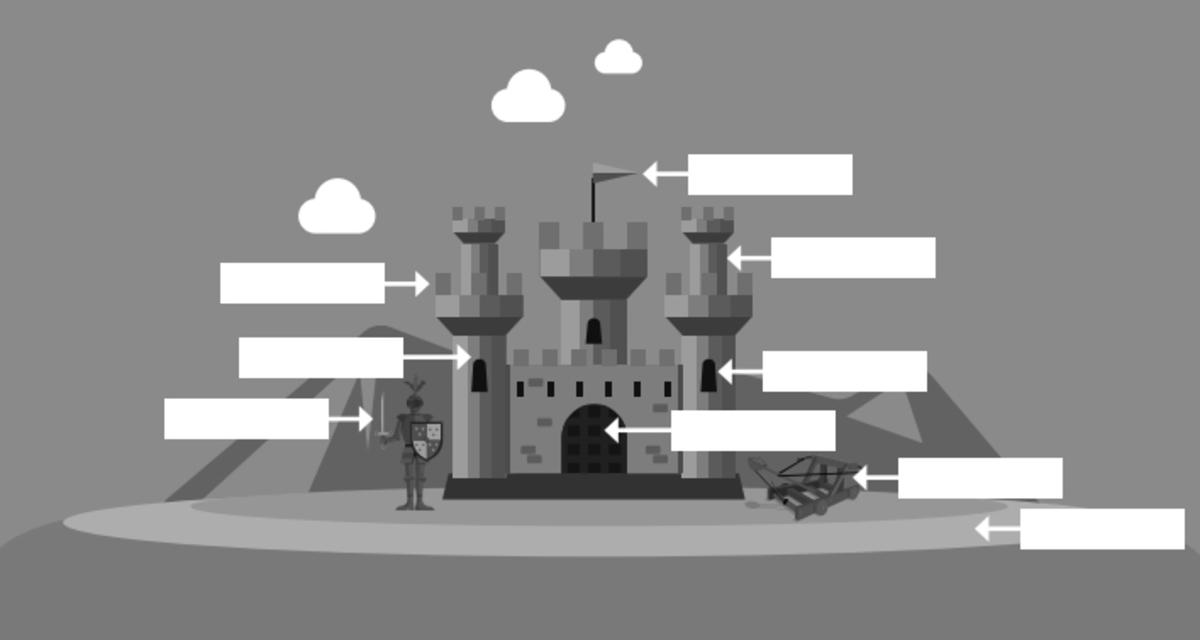 Medieval Times prides itself on connecting students and teachers to the Middle Ages through its Code of Chivalry Educational Matinee and the EDU study guides. And now you can bring these experiences to your castle at home. Educational and entertaining materials for junior royal fans include worksheets, games, coloring pages, crowns, shields and more.
You'll notice that Medieval Times' Facebook and Instagram accounts highlight their beautiful animals. In addition, you can download (via Dropbox) some unseen photos, videos and fact sheets from Chapel Creek Ranch, Medieval Times' 240-acre ranch, where the stars of the Arizona castle lived and trained for just over three months.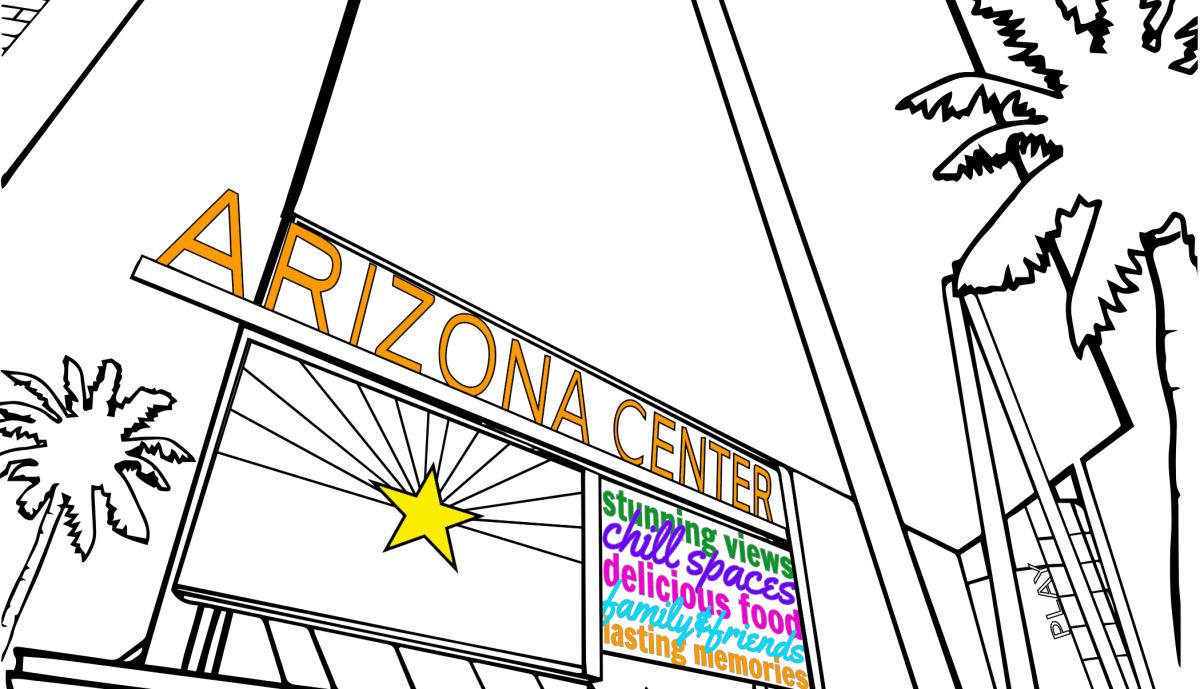 The Arizona Center in downtown Phoenix wants to add color and creativity to your day. Just download the Recess At Home Activity Book for word puzzles, coloring pages, trivia, recipes and more. Then, share your coloring masterpieces on social media using the hashtag #ArizonaCenterRecess and tagging us at @ArizonaCenter on Facebook or @AZCenterPhx on Twitter or Instagram for your chance at being one of five lucky winners of a $50 gift card of your choice to any Arizona Center restaurant.
Must enter by 11:59 p.m. April 30, 2020, to qualify. Winners will be chosen on May 1, 2020, and notified by direct message on the platform used to enter. *If you're younger than 18 please ask your parents before posting.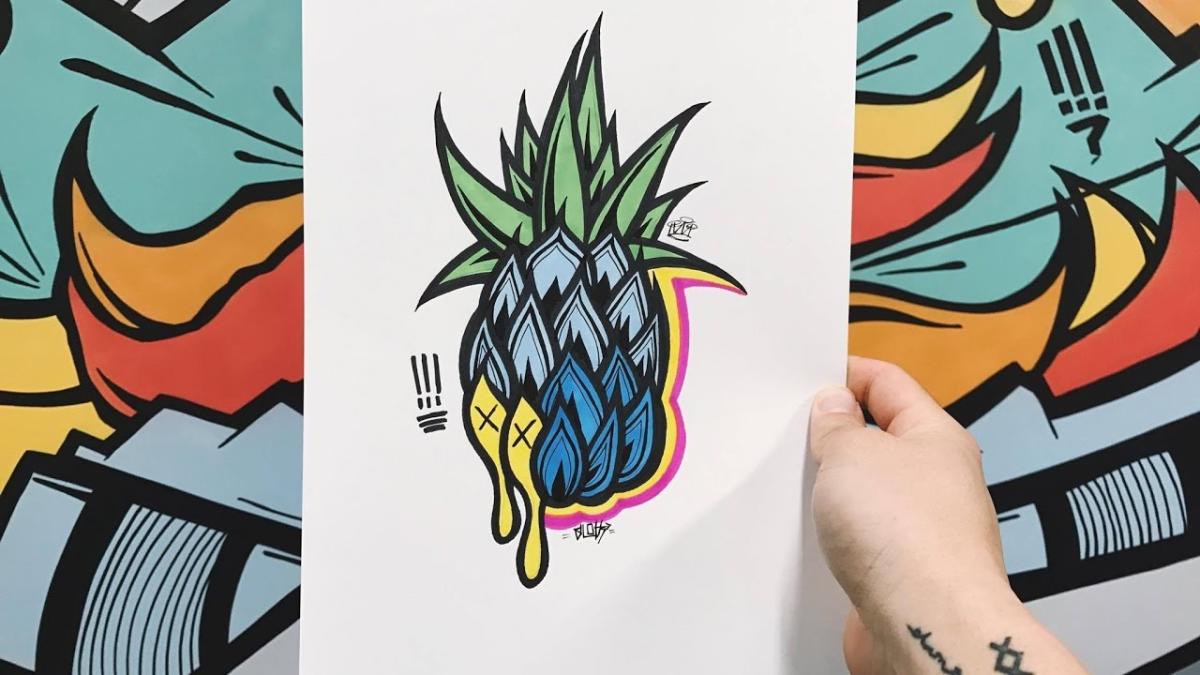 SLOTH Coloring Book
You might recognize SLOTH artwork from around town (you can spot it from The Park in downtown Phoenix all the way to a colorful crosswalk in Old Town Peoria). The artist behind the Greater Phoenix-based lifestyle brand, Timmy Ham, just released a coloring book featuring some of his most famous designs. Print the pages out and color them in or upload the images to a mobile device and color them in your favorite art app. The coloring books sells for $10, with $5 of each purchase being donated to GiveDirectly, an origination that is delivering cash to families impacted by COVID-19.

The Hall of Flame Fire Museum, the world's largest fire museum, is home to 90 fully restored pieces of fire apparatus from 1725 to 1969 – including pieces from England, France, Austria, Germany and Japan some of which you'll find in the Hall of Flame Activity Book (download here). Follow Hall of Flame Fire Museum on Facebook, Instagram and YouTube for videos, story time and other updates.

Phoenix-based artist, who's unmistakable work has graced the windows, mural spaces and (fittingly enough) ice cream shops downtown, has uploaded coloring pages for anyone to download and enjoy from home. Yai is asking for $1 per download (use @yaicecreamtime via Venmo or Cash App or yaicecreamtime@gmail.com for PayPal). Follow her on Instagram for coloring inspiration and the latest projects she's working on.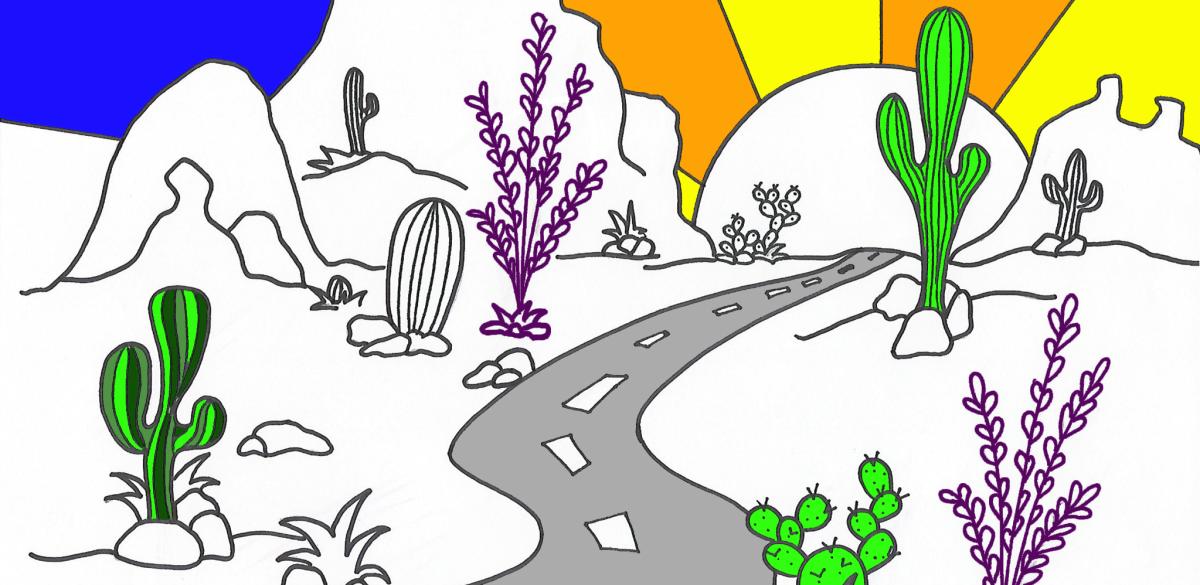 Keri Ercolini, @art_by_ercolini on Instagram, is an Arizona-based artist with California roots. Through her work, she melds the best of both locales – from saguaros to beachscapes. Since she's not out and about live painting at music festivals currently, she's uploaded coloring pages to share with everyone looking for creative inspiration at home. Tips for coloring pages are accepted (use @Keri-Ercolini via Venmo).
Crafts, Recipes & Science Experiments
Recognized by TripAdvisor as one of the top 20 museums in the United States and rated the No. 1 attraction in Phoenix by TripAdvisor reviewers, the Musical Instrument Museum (MIM) is home to more than 7,000 instruments collected from around 200 of the world's countries and territories. MIMkids Resources offers ideas for music making and instrument building at home. Additionally, you're invited to connect with MIM on YouTube to watch uplifting concerts and documentary-style videos from home (and play along), and follow MIM on Facebook, Instagram and Twitter for additional updates.
Arizona Science Center has introduced its new virtual science center, home to a variety of DIY activities, virtual demonstrations, hands-on tutorials – all created for you to experience them from home. Make a volcano or a rocket, explore backyard bugs, grow snow crystals and more, with the help of these step-by-step instructions. Ready to investigate other curiosities? Check YouTube for daily activities and demonstrations. Try our experiments with your friends and family and share your results with the center using #AzScienceatHome and #WonderWherever on Facebook and Instagram.
Howls, Greater Phoenix pack members! While Great Wolf Lodge (Scottsdale) is closed until May 19, the team is working diligently from their dens for to create ways for the young at heart and those who have young pups learning from home to stay connected and entertained. The Great Wolf Lodge Blog offers family friendly activities, crafts, experiments, recipes, and more, that you can recreate at home. Follow them on Facebook for additional information, or look for them on YouTube for additional video. High Paws! 
Home to learning and playing experiences for the entire family, the Children's Museum of Phoenix has extended some of its programming to everyone at home. For daily projects, snack recipes, dance parties, resources and other fun content from the museum's staff and community partners, follow along on Facebook and Instagram and YouTube.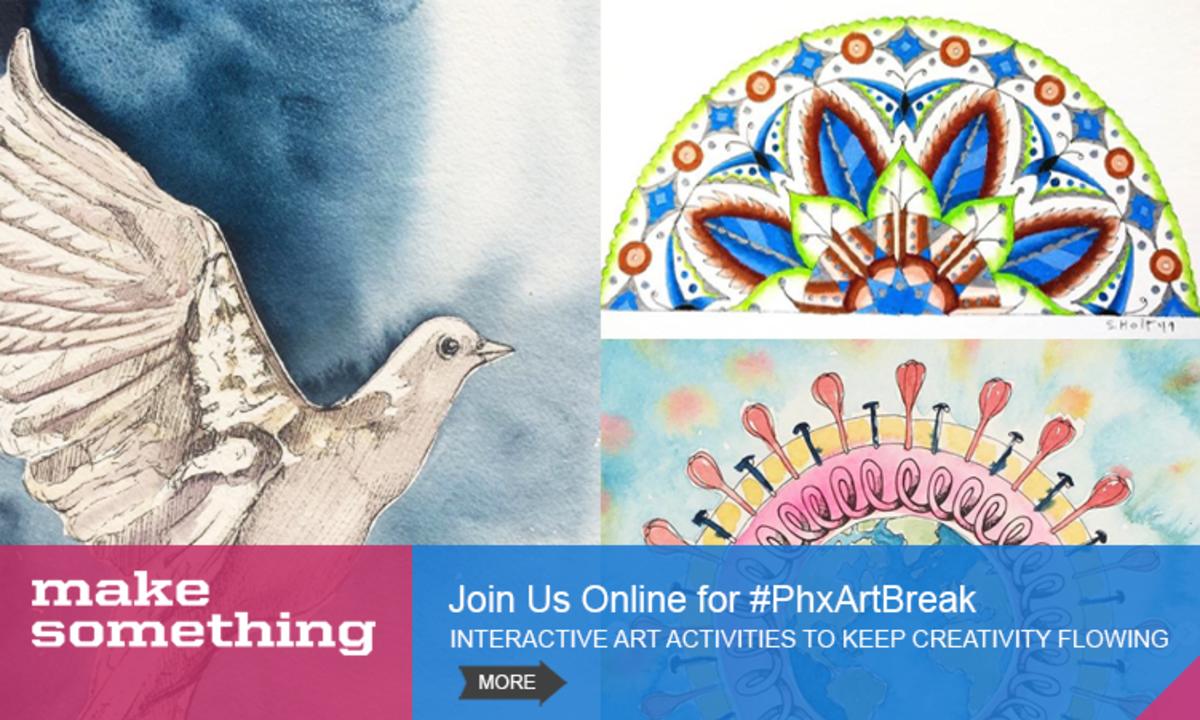 Phoenix Center for the Arts provides arts and culture opportunities for all through education, programming, advocacy and (now) social media.For anyone, of any age, looking for a little bit of inspiration, Phoenix Center For The Arts has launched the hashtag #PHXArtBreak as a way to connect digitally for creative inspiration and to share your work. Follow the center on Facebook and Instagram for daily art themes and other ideas (online sculpting and dance classes, for example). Be sure to tag them and use the hashtag when you post your creations.