"I've always wanted [a restaurant] that feels like it's in a neighborhood, where I could look out the window and see people living life," says chef Stephen Jones as he takes a break from working in the open kitchen at his downtown Phoenix restaurant, The Larder + The Delta. Outside the tall windows spanning the front of the small modern space, a young couple walks a dog and a college student hustles to class with a heavy backpack.
"I just love downtown Phoenix," says Jones, who opened the restaurant on Portland Street just west of Central Avenue in late 2018. "It's where the pulse is. I'm a city guy."
Previously, the chef's award-winning farm-to-table concept was located in a now-closed food hall, where the restaurant occupied a tiny counter space with six seats. In the new restaurant, Jones has recreated some aspects of the previous location. The heart of the space is a long, narrow, open kitchen. And while the new restaurant seats 10 times the old one, there are still 10 seats along a kitchen bar that gives guests a front row seat to the culinary action.
"It's keeping with what we did at before, that intimacy," Jones says. "There's something kind of sexy about that."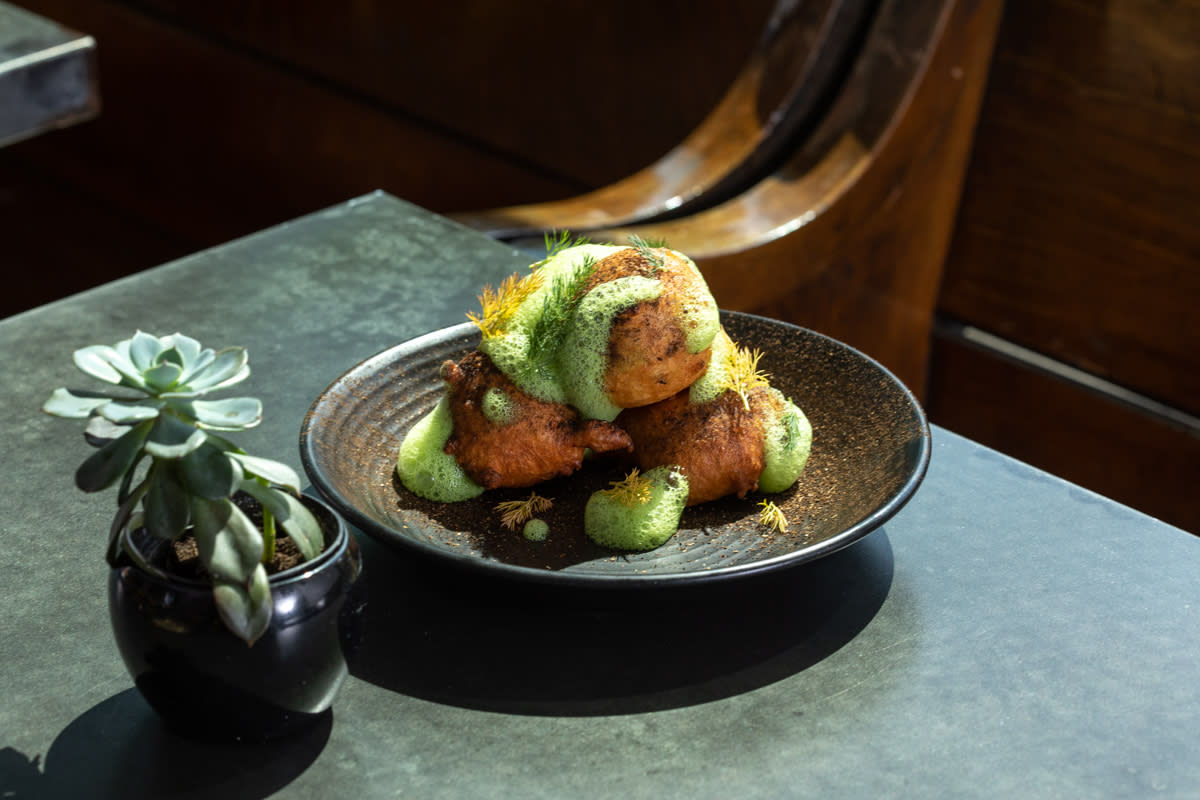 From the small kitchen, Jones and his team are redefining Southern food through the lens of Southwestern produce. The Larder + The Delta menu draws inspiration from as far away as the Deep South and as nearby as local farms.
With plates like the Hoppin' John made with heirloom rice and Sea Island field peas, Jones pays homage to the past and Southern foodways. With others like vegetable "beignets" served with black garlic mustard and vegetable ash; or local chicken served over black-eyed peas and Swiss chard, he offers diners a taste of something uniquely Arizonan.
"We're Southern in our belief system, in our mindset. So at its core, it's still a Southern restaurant," the chef maintains.
Jones grew up splitting time between California and Chicago, but had family in Alabama. Aside from drawing from these familial roots, Jones spent the first decade of his career cooking everywhere from San Francisco to Japan.
Now Jones is happy to have settled in downtown Phoenix, where he, his wife and their young son live just a short walk from The Larder + The Delta in the historic F.Q. Story neighborhood. It's not uncommon for his family to come by and say hello while he works, he says.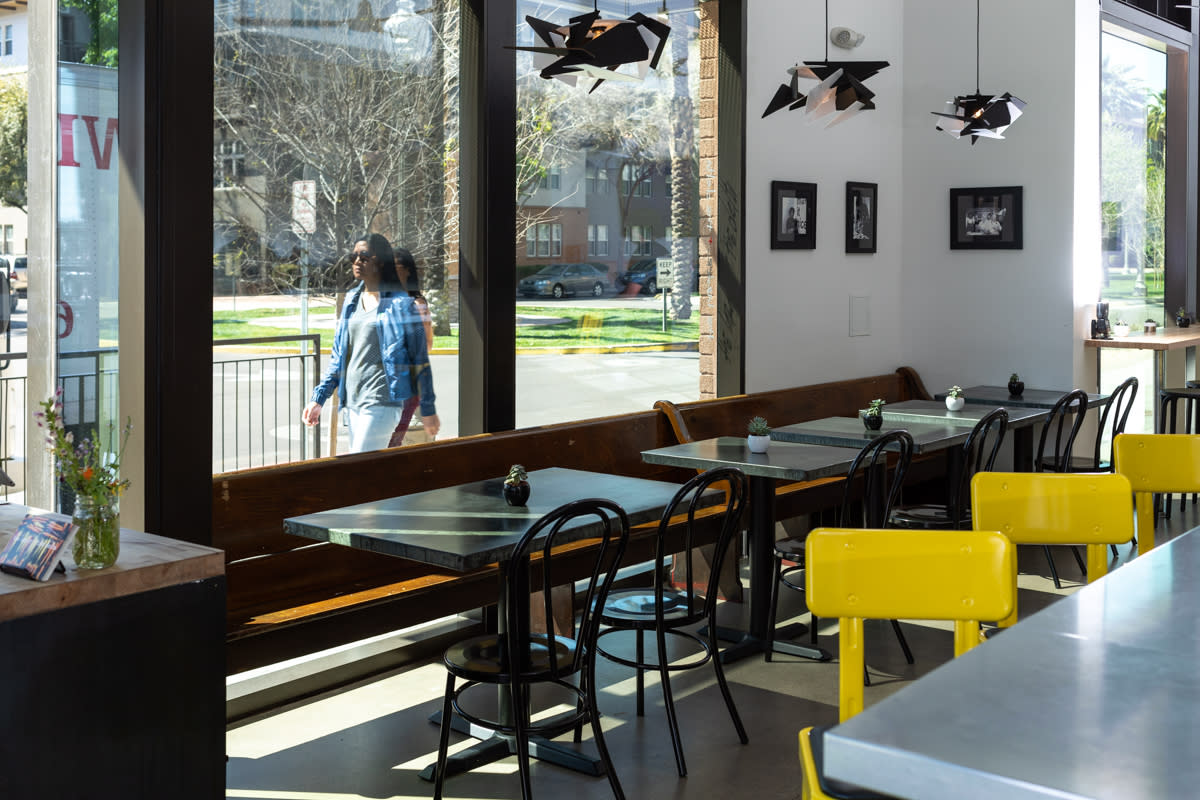 For the chef, this second iteration of The Larder + The Delta comes at an exciting time of growth in the downtown Phoenix dining scene. The restaurant is one of dozens of new bars, restaurants and breweries opening their doors in the city's urban core. Jones says he's happy to be in the thick of it.
"It's a good area, and it's definitely changing," he says. "It's a good time for dining in Arizona."

The Larder + The Delta
(480) 409-8520
200 W Portland St., Phoenix