The barbecue world is full of smoke, fire, secret rubs and sauces—and in Phil "The Grill" Johnson's case, a whole lot of style. 
After slinging barbecue for a number of years, Johnson brought his interpretative take on the American staple to Trapp Haus BBQ, which he opened in 2018 on Roosevelt Row. A former construction manager who operated a food truck on the side, Johnson saw the potential to create an urban, brick-and-mortar barbecue joint in the center of Phoenix, which, he says, was experiencing explosive growth.
"But no one was doing barbecue downtown," says Johnson, who grew up in the Bronx and Long Island in New York, and started experimenting with barbecue as a hobby, mostly to feed family and friends on NFL Sundays. When he moved to Phoenix in 2009, he began competing on the Kansas City Barbecue Society circuit, winning the grand championship on the Sam's Club Tour and placing second at the invitation-only American Royal.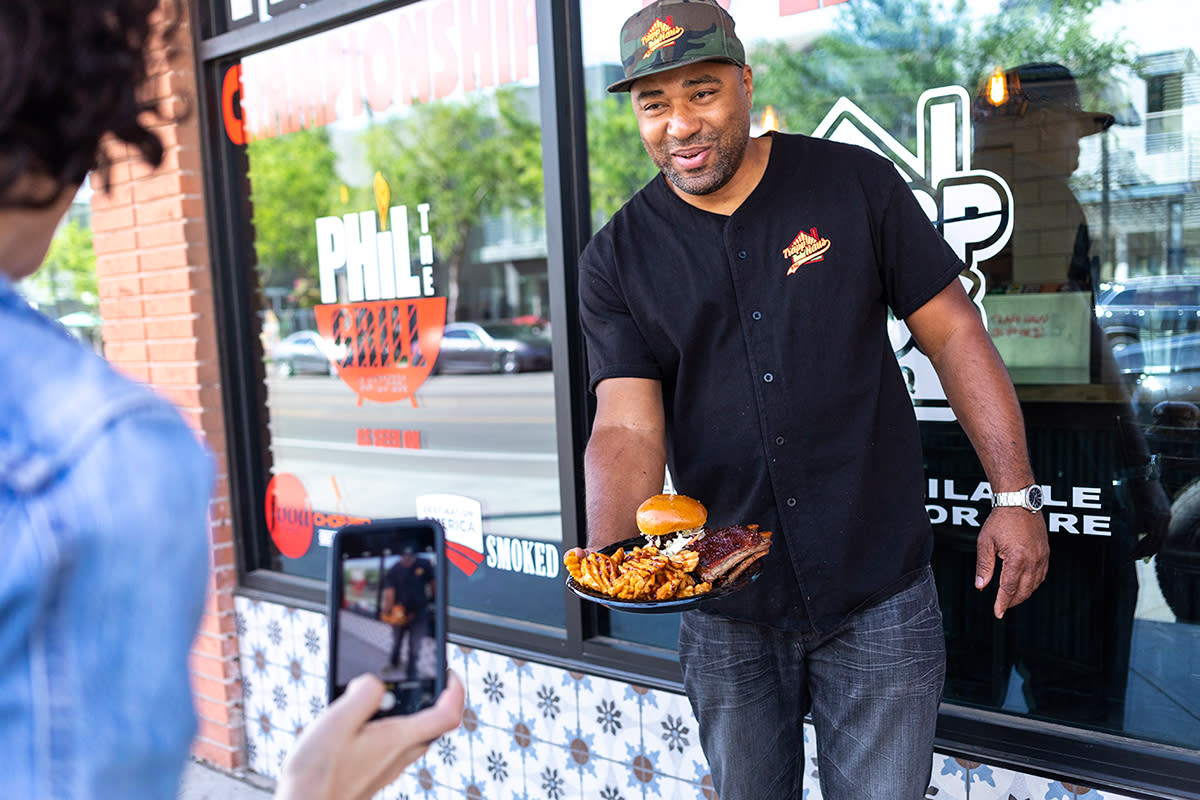 Johnson describes his winning approach to barbecue as free-style, using a combination of sweet, savory and heat, inspired by flavors he was exposed to while growing up in New York City, such as cumin from the West Indies and a Spanish blend called sazón. 
"I'm not trying to copy anybody," he says of his recipe for success. And that's the Trapp Haus distinction: Johnson cooks all his meat in-house in a Fast Eddy reverse smoker with mixed woods of maple, hickory and cherry to craft his championship barbecue. The result is a harmonious collaboration of the cooking process and the smokiness of the meat and the rub to achieve the right balance of bark, bite and personality.
"It's traditional barbecue with an urban twist," says Johnson, adding that he never cooks with mesquite and glazes all his meat before cutting. "It's different, but good."  
While Southern traditionalists claim their pit style is the best, Johnson says there's plenty of room for improvisation in the barbecue arena. "Why can't we have our own style?"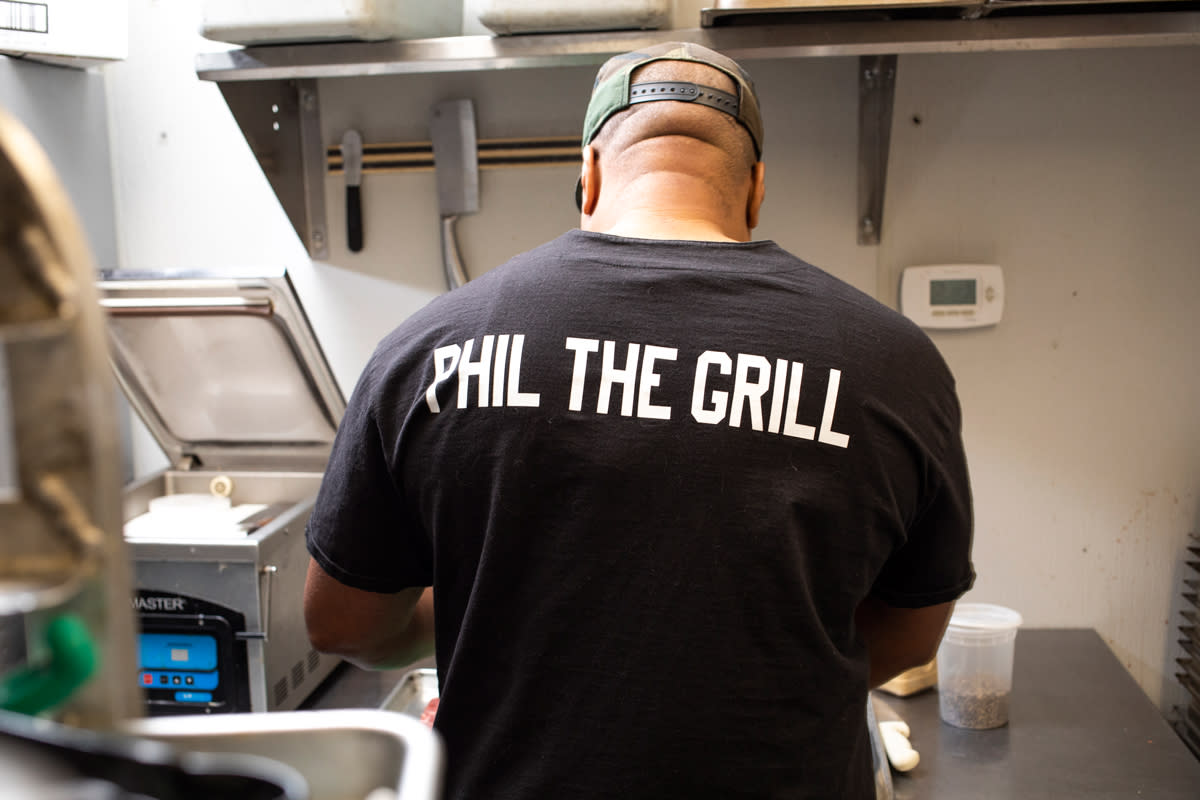 Johnson's lineup includes Philly crack wings, and pork belly biscuit and jam, as well as baskets and bowls, "sammitches" and home-style platters with smoked pulled pork, brisket and St. Louis ribs; chicken wog (whole chicken); and smoked hot links. The menu also features a cadre of side options: crispy seasoned waffle fries, baked beans with sausage, collard greens, honey jalapeño coleslaw, smacked mac and cheese, and Southern-style potato salad.  
Trapp Haus is typical of eateries you'd find in other major cities with bustling commercial centers. It only seats 32 inside and 24 outside, a small space by design, according to Johnson. 
"Fast casual was the point. You can take your food to a table or take it to go. It's the way of the future for a downtown destination. I wanted a place that was familiar to me," Johnson explains. "I wanted to bring a little bit of NYC and its diversity to downtown Phoenix."
Trapp Haus BBQ
(602) 466-5462
511 E Roosevelt St, Phoenix