These top attractions offer digital experiences you can enjoy from anywhere
From virtual tours to online art collections, technology has afforded us the opportunity to engage in a wide variety of experiences from the comfort of our screen – and what better time to take advantage of these resources than the present.
Here, we're bringing you the best digital and virtual experiences Greater Phoenix – and beyond – has to offer. And we hope you enjoy "visiting" someplace new, whether it's a solo journey or you bring the entire family along.
Looking for more virtual experiences? Check out our events calendar and choose the "Virtual Event" category, or check out some virtual museum experiences from home. 
Jump to:
Right now, you might just need a break from everything. That's why we've created this playlist, called "Moments of Zen," where you can just chill out and enjoy some relaxing views and sounds for a little while. See the beautiful landscapes of Camelback Mountain, Papago Park and more.
Arts & Culture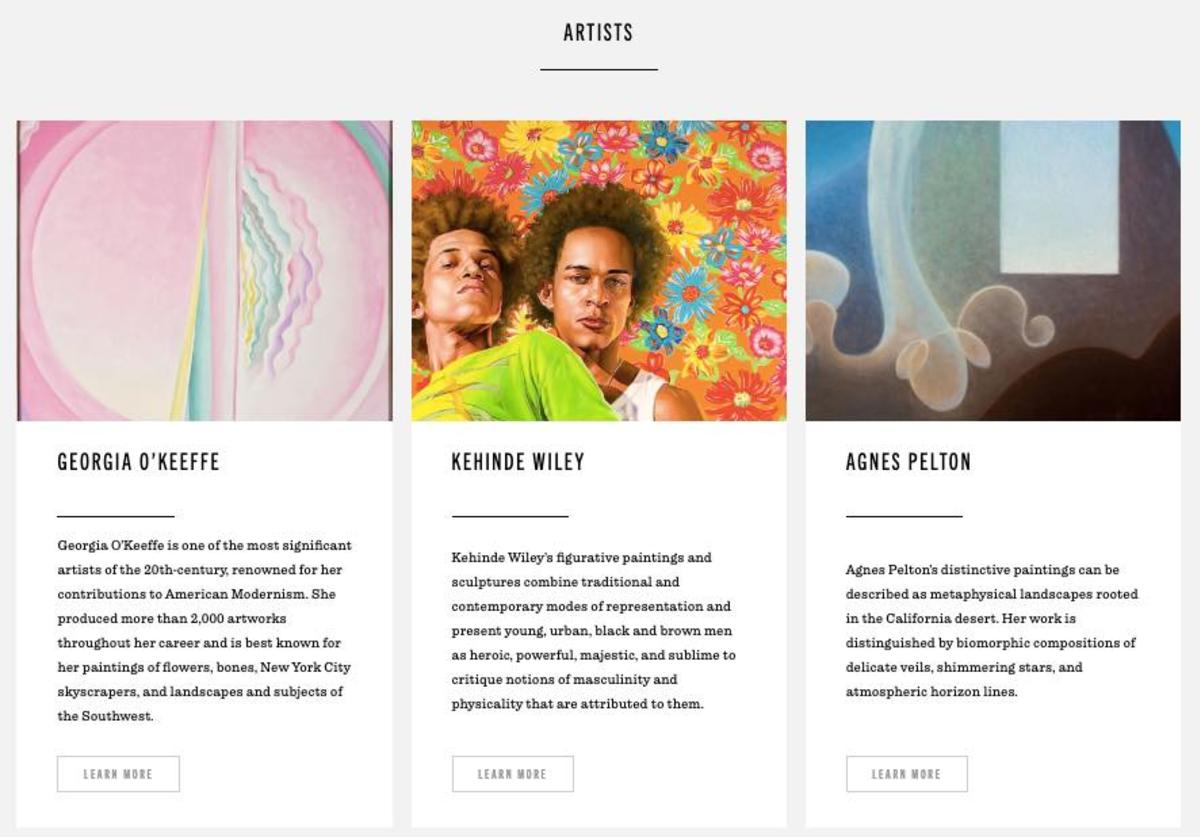 Whether it's IRL or by URL, art is never closed, according to the Phoenix Art Museum, which has rolled out new efforts to open its virtual doors. From biographies and histories to virtual tours and talks, the museum is committed to increasing its digital content across its Facebook, Instagram, YouTube and Twitter channels as well as its e-newsletter in the coming days.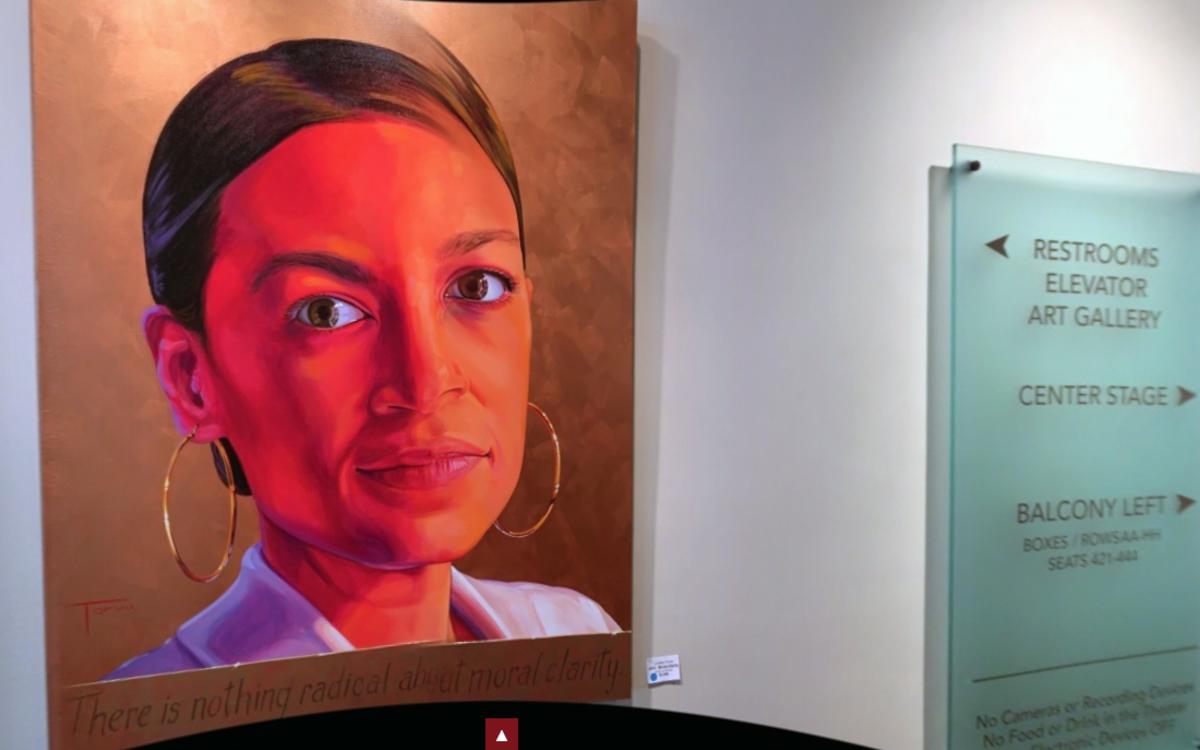 For 30 years, the Herberger Theater Center has served as Phoenix's premier performance venue, arts incubator and advocate. And today, the show goes on – just in a different capacity. The Herberger recently created virtual tours of the current exhibits on display in its Art Gallery, including In Celebration of Women, featuring the work of 30 Arizona female artists, and Candid, featuring the work of 16 Arizona artists. Additional information on the sale of these pieces is available on the website.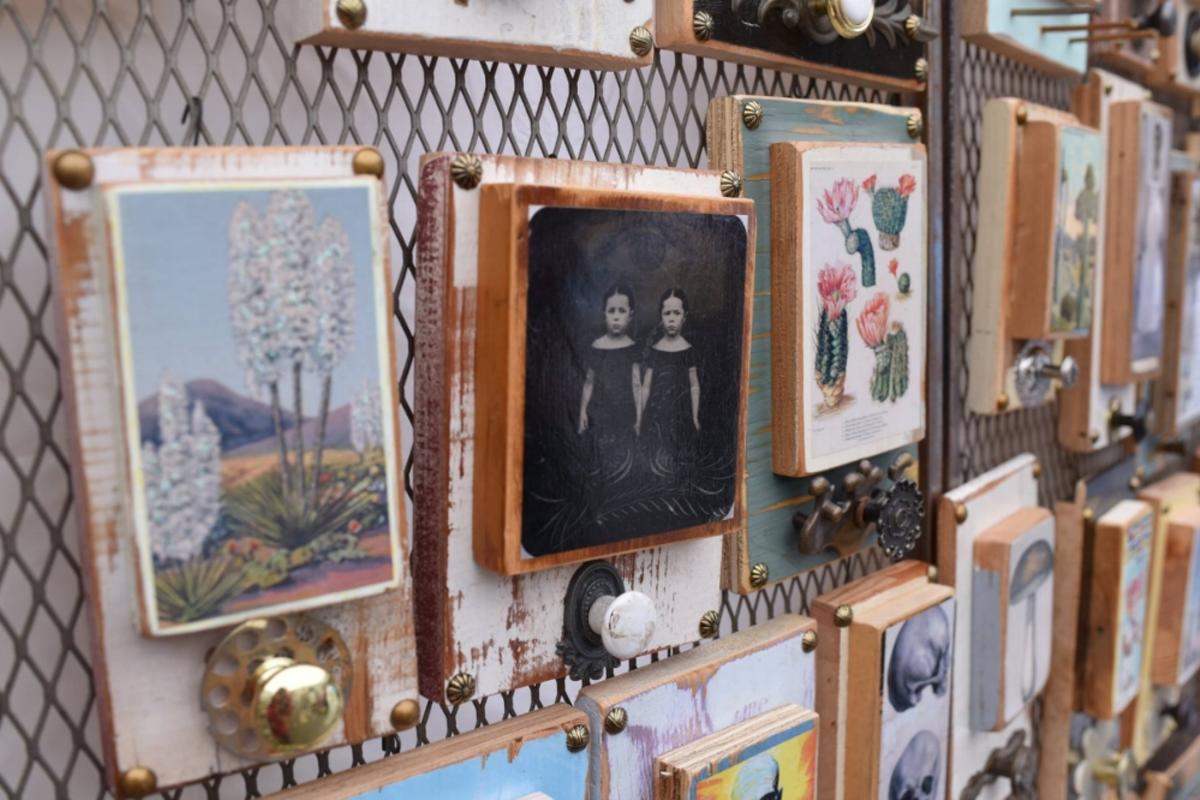 The Tempe Festival of the Arts – held in both the spring and fall, annually – attracts nearly 225,000 visitors to the Downtown Tempe over the course of each three-day weekend. As many as 375 artists display their creations, which range from wood and photography to ceramics and jewelry, and offer attendees a distinctive shopping experience. This spring, the festival will be taking place online, rather than along Mill Avenue and surrounding streets. Follow Tempe Arts Festival on Facebook and Instagram for daily artwork and other content, and check out the art listing for a closer look at this spring's participating artists and their work.
Performances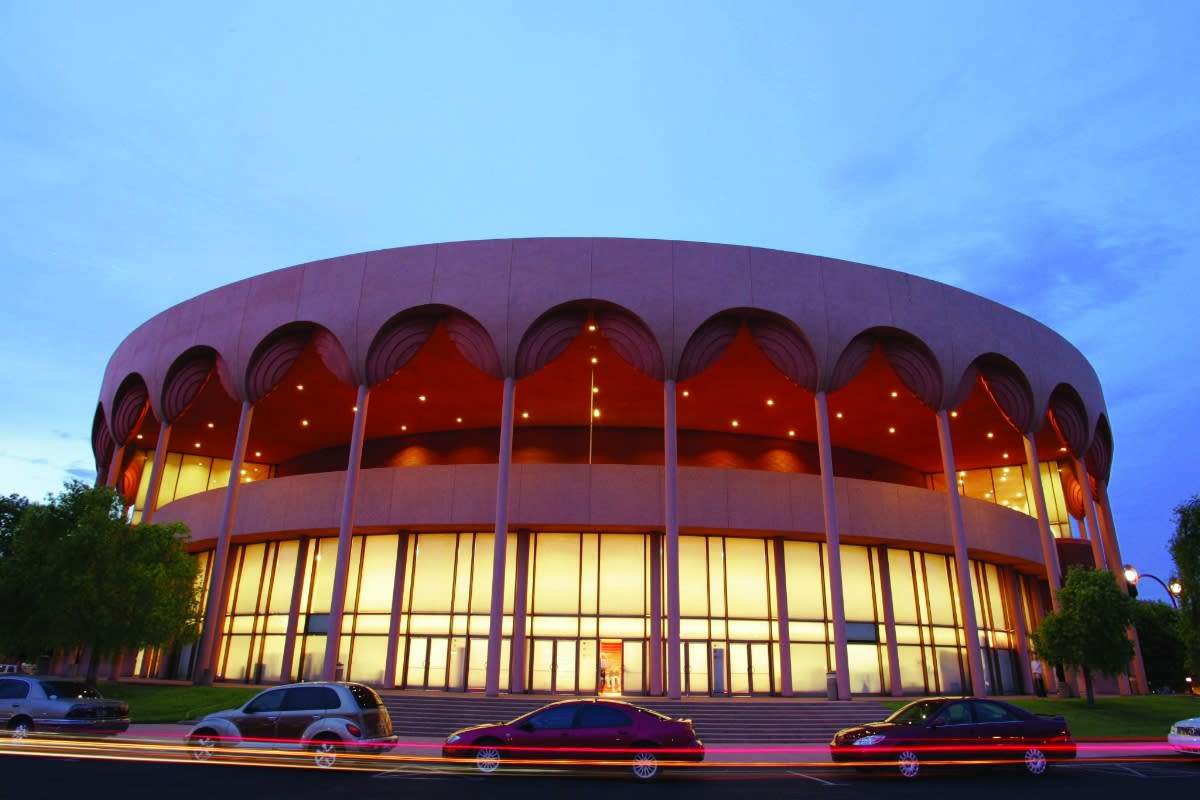 Join ASU Gammage for free, weekly digital programming, including master classes and lunch time talks on a variety of subjects ranging from specific shows and performers to creating art and Q&As. Scheduling updates weekly.
If you missed any of the past Digital Connections, you can view them here. Follow ASU Gammage on Facebook for additional information and weekly schedules.
Attractions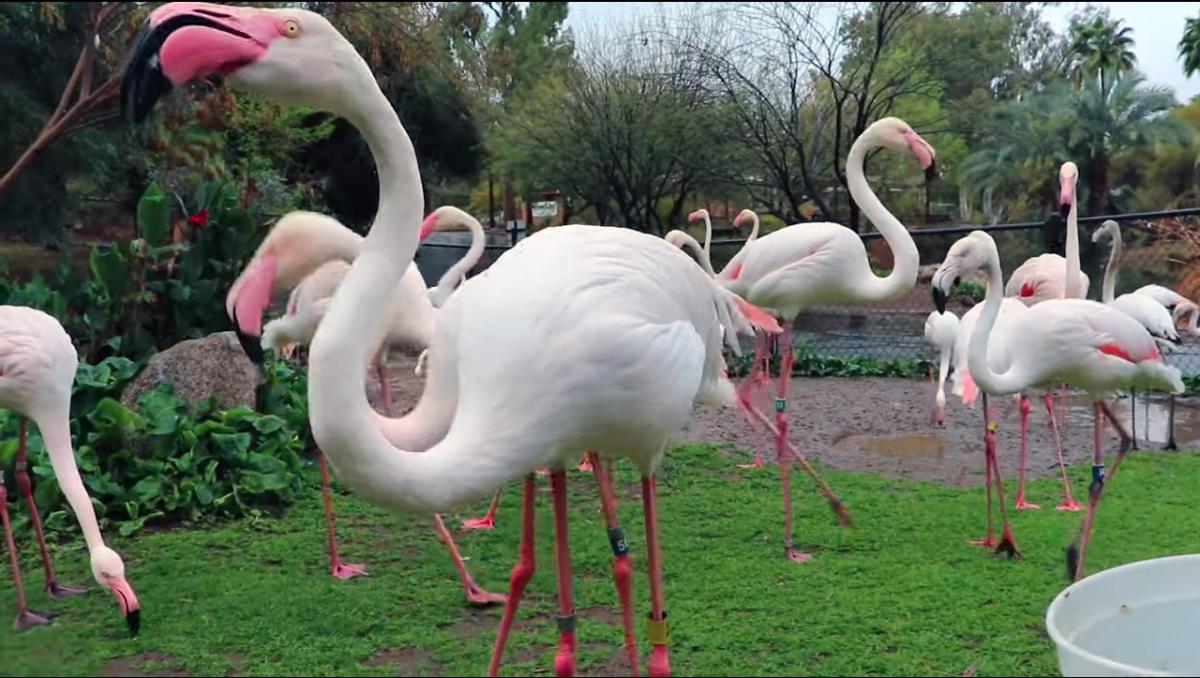 Committed to upholding its mission of providing experiences that inspire and motivate people to care for the natural world, the Phoenix Zoo recently launched its Digital Safari, a place where anyone can go to stay connected with videos, virtual safaris, blogs, live educational programming, glimpses behind-the-scenes of caretaking provided by keepers, in-depth stories of the zoo and its residents, photos, animal facts and – coming soon – daily activities! Check for new content everyday at 1 p.m. on Facebook or Instagram, or browse the video selection on YouTube.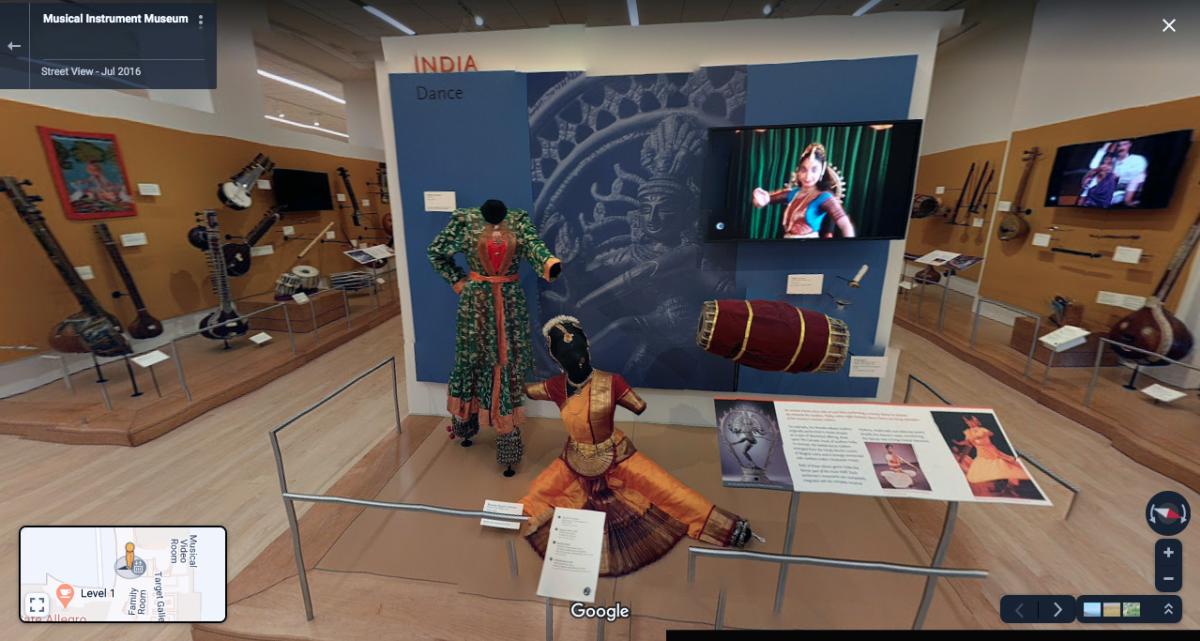 Recognized by TripAdvisor as one of the top 20 museums in the United States and rated the No. 1 attraction in Phoenix by TripAdvisor reviewers, the Musical Instrument Museum (MIM) is home to more than 7,000 instruments collected from around 200 of the world's countries and territories. MIM is the only museum of its kind in the world – and you're invited to experience it. Using Google Street, virtual guests can venture into different regions across the globe through displays that showcase everything from the instruments of a mariachi band to the complete orchestra of a Chinese opera. Watch our favorite travel guru as she visits the MIM in her recent Phoenix episode of "Samantha Brown's Places to Love." Connect with MIM on YouTube to watch uplifting concerts and documentary-style videos from home; explore MIMkids resources for fun and educational music-making and instrument-building activities; and follow MIM on Facebook, Instagram and Twitter for additional updates.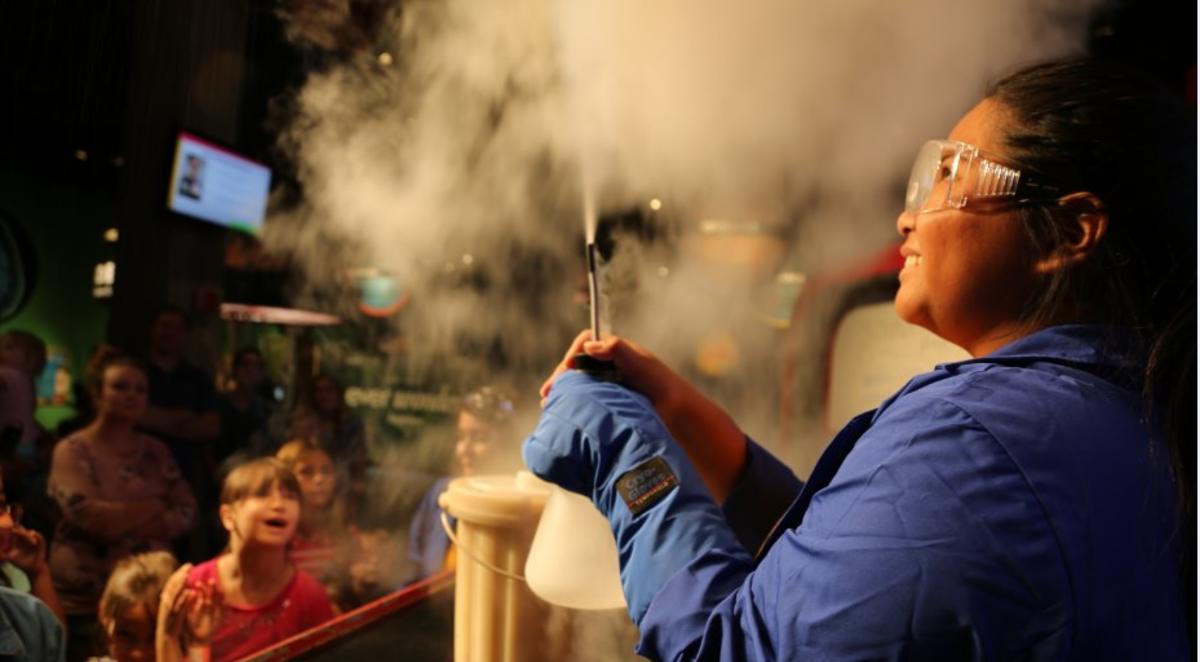 With the recent spread of the Coronavirus (COVID-19), the Arizona Science Center understands the importance learn about the science behind COVID-19, as well as educating the community on this pandemic. As a result, the center is creating, collecting and sharing resources to guide you through this unprecedented journey via this new resource channel. Additionally, the center's Facebook and Instagram offer a library of videos on insight, tips and tricks to maintaining your health and wellness as well as live story time, arts and crafts projects, experiments for kid-friendly science at home and even introductions to some critters.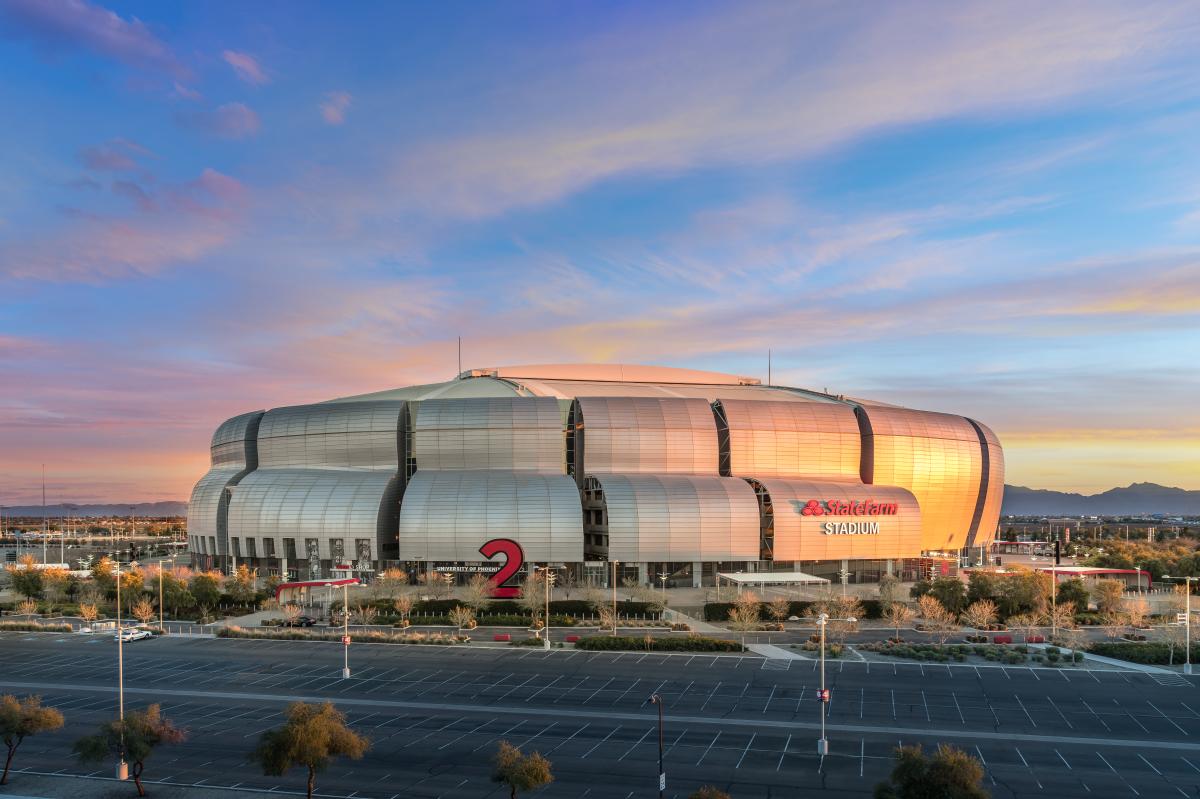 Home to the Arizona Cardinals Football Club (NFL), the annual Fiesta Bowl, and numerous other sports and entertainment events and activities, State Farm Stadium delivers a world-class experience for fans, event organizers and participants. The stadium's innovative approach to sports facility design incorporates the first retractable natural grass playing surface in North America and the first completely retractable roof operating at an incline. While you daydream about seeing the Cardinals play again, check out the virtual tour here.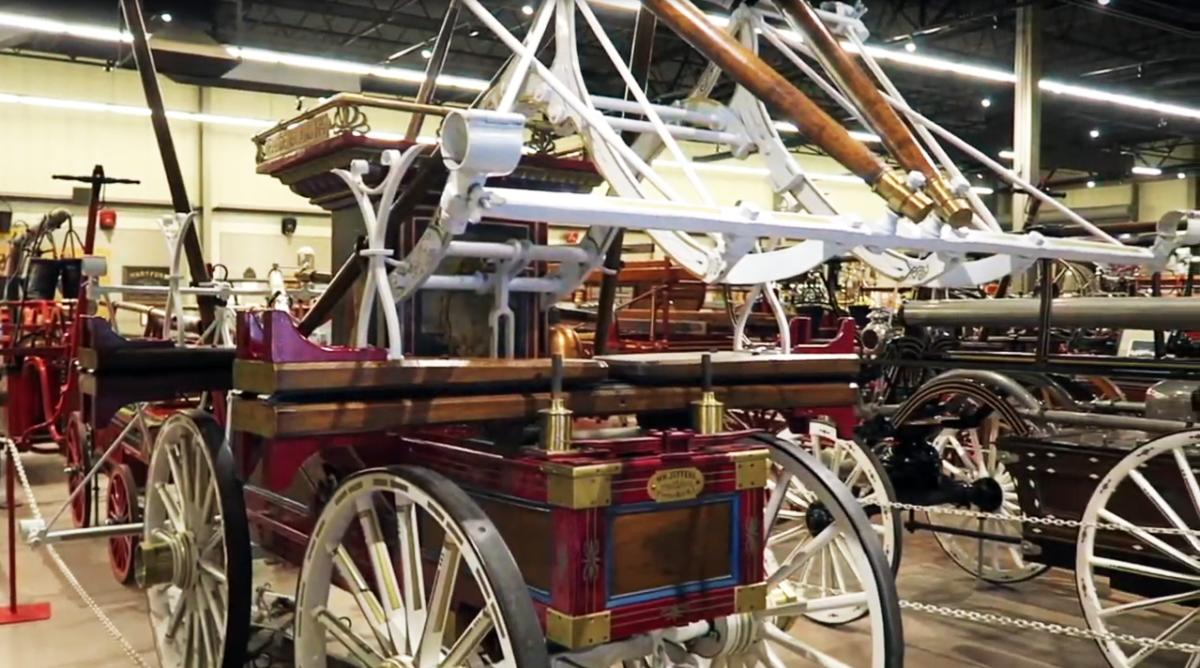 The Hall of Flame Fire Museum, the world's largest fire museum, is home to 90 fully restored pieces of fire apparatus from 1725 to 1969 – including pieces from England, France, Austria, Germany and Japan which you're invited to explore through the museum's new video series. Take a closer look inside the galleries, watch a story time, check out interviews and more. Follow Hall of Flame Fire Museum on Facebook, Instagram and YouTube for additional videos and updates.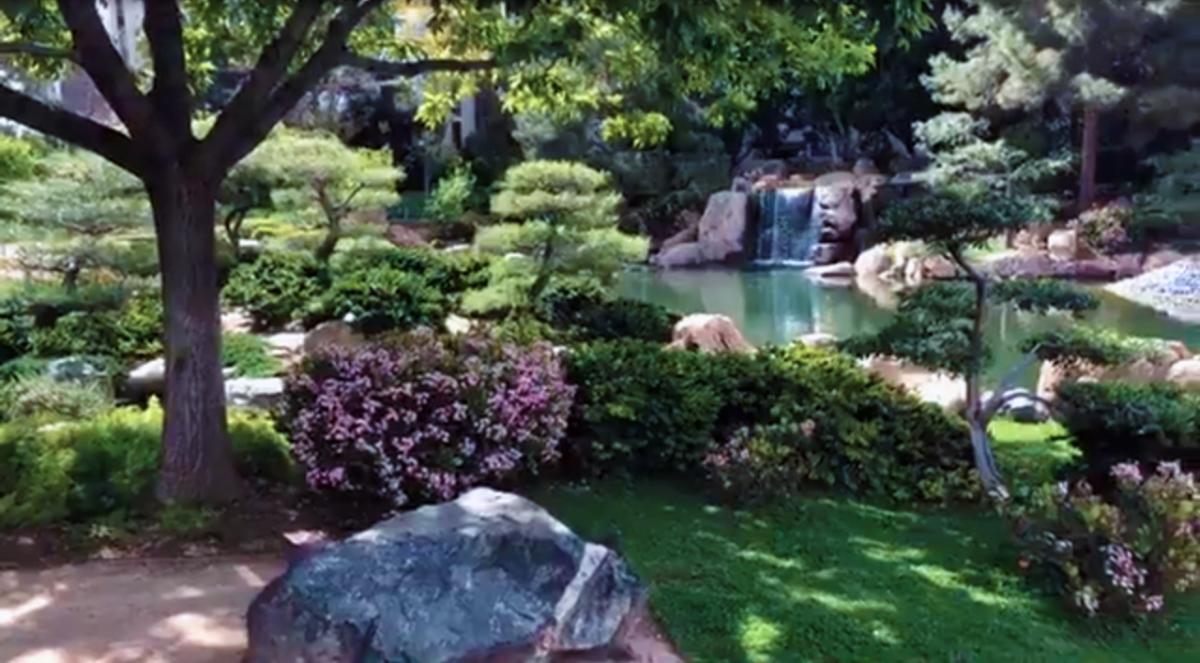 ​Japanese Friendship Garden of Phoenix is a tranquil 3.5 acre stroll garden that features more than 1,500 tons of hand-picked rock and stone footbridges and more than 50 varieties of plants. Along the path you will encounter flowing streams, a 12-foot waterfall, and a Koi pond with over 300 colorful fish – which you're invited to encounter virtually. The garden has launched a live streaming program to transport you to its serene grounds from any device. Join curators as they go live on Facebook and Instagram from 4:30 p.m. to 7 p.m. every weekday, and have your questions ready for an interactive experience.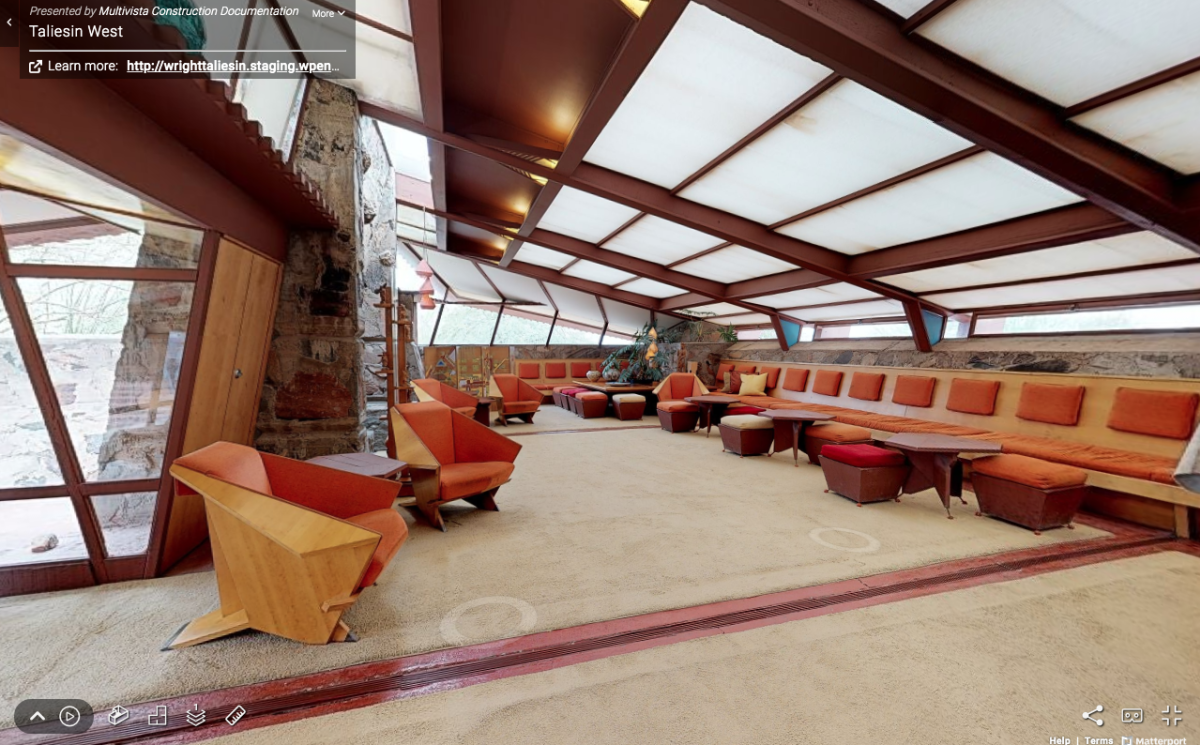 Take a virtual tour of Taliesin West, Frank Lloyd Wright's winter home, and gain insight on how the masterful architect was inspired by the desert surroundings. Step into this immersive media platform for a tour of the UNESCO World Heritage Site, including rooms, gardens and walkways. True to Wright's vision, this immersive experience represents a new way for anybody, anywhere to access the work of the master architect and experience his creations. Taliesin Talks, a weekly live-streaming series, offers interactive discussions related to the work of the Foundation and the Wright legacy of architecture and design to digital audiences each week.
Additionally, the Frank Lloyd Wright Foundation's Virtual Classroom offers six activities you can do at home. You can find additional drawing and design activities inspired by the work of Frank Lloyd Wright on our Activities For Kids To Do At Home blog post. Then, watch our favorite travel guru as she visits Taliesin West in her recent Phoenix episode of "Samantha Brown's Places to Love," and connect with the Frank Lloyd Wright Foundation on Facebook and Instagram for a series of live videos and more.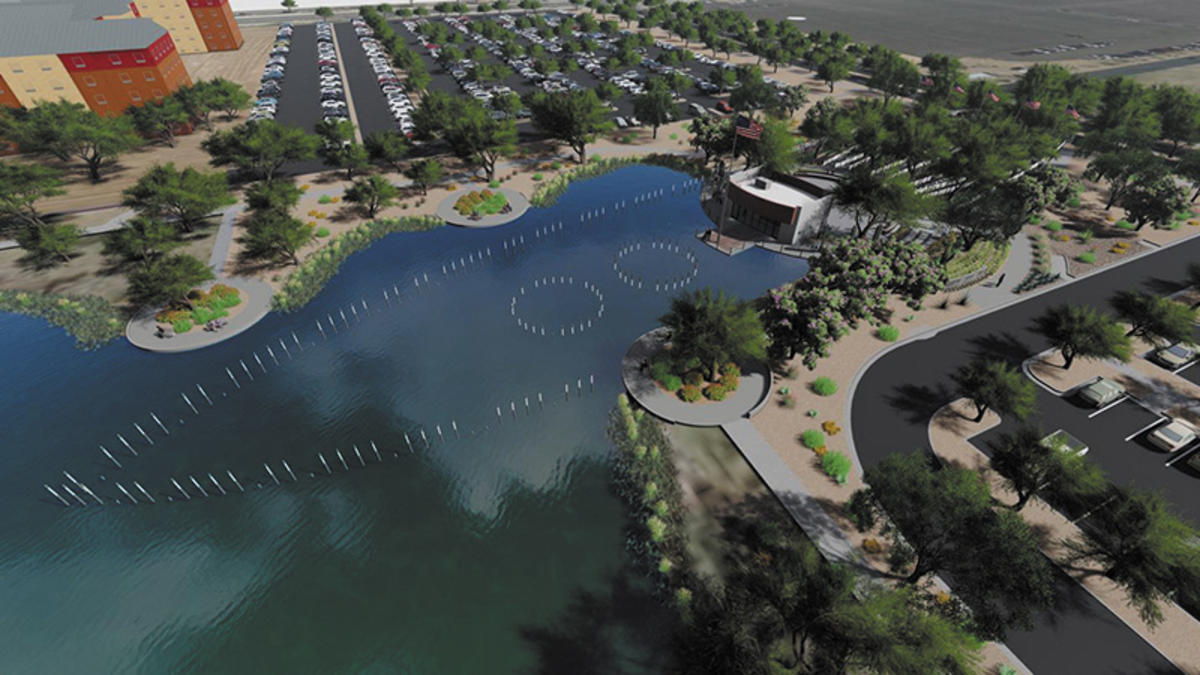 The Salt River Pima-Maricopa Indian Community (SRPMIC), located near Scottsdale, recently opened the USS Arizona Memorial Gardens at Salt River. The outdoor memorial – an outline of the exact length and width of the USS Arizona, indicated with more 1,500 commemorative columns that illuminate – honors the brave individuals that served aboard the USS Arizona during the attack on Pearl Harbor, Dec. 7, 1941. The memorial is open to the public daily, from dawn until dusk, but The Relic Room will remain closed until further notice. For those who can't make it out to the memorial just yet, there's a video and two-part podcast detailing the efforts that led up to the Feb. 22 unveiling.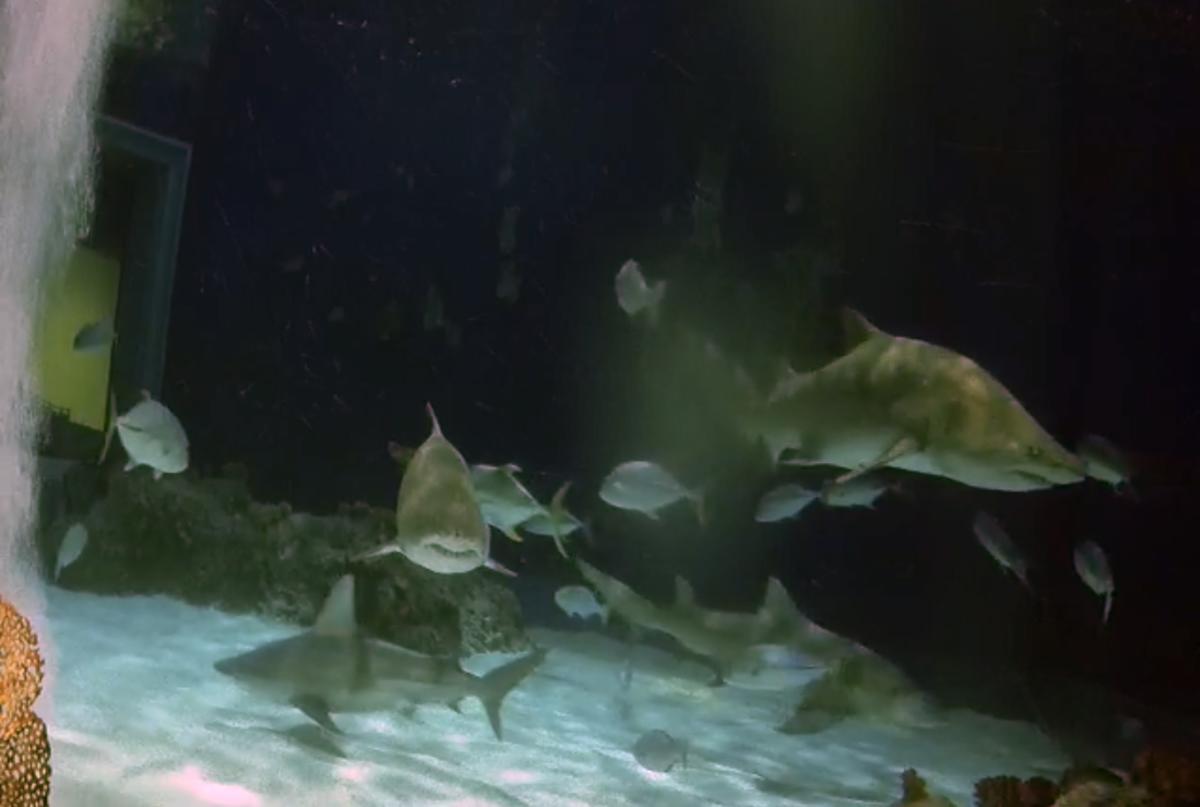 Home to more than 6,000 animals, OdySea Aquarium invites you to experience the wonders of aquatic life from wherever you are. Take an underwater adventure via the virtual classroom, which offers coloring and crafts, recipes to create at home and, and digital experiences, including the live shark cam! Look for additional educational programming, live Q&A sessions, and photos and videos of the animals who call the aquarium home stay tuned to Facebook, Instagram and YouTube in the coming days.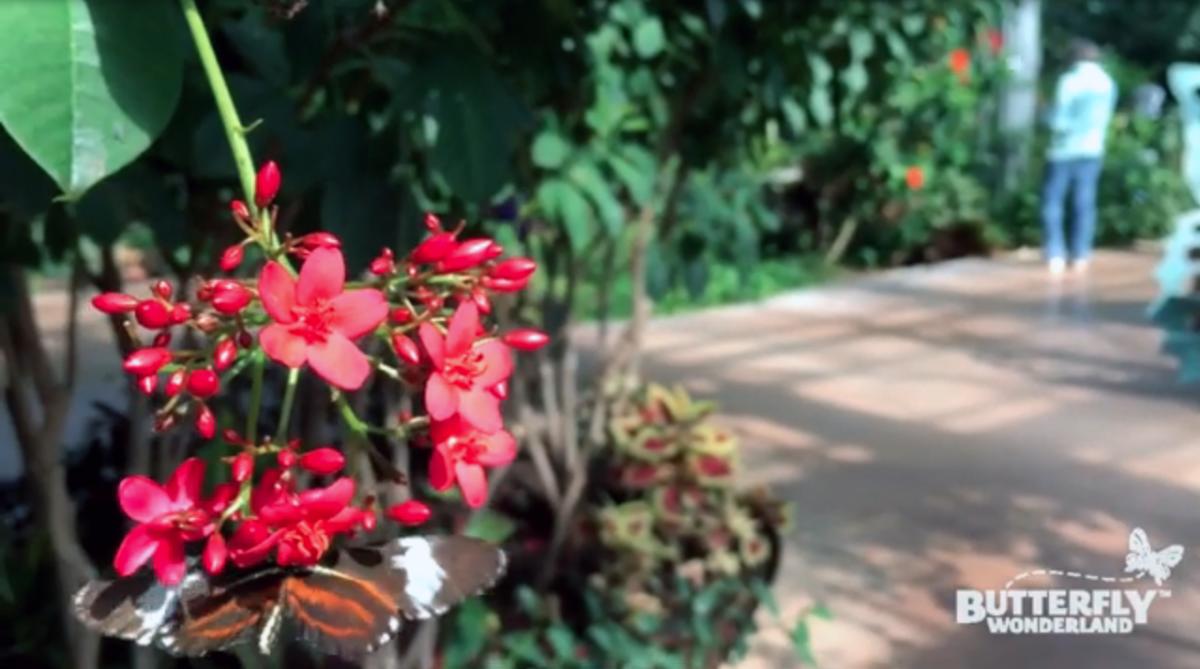 Butterfly Wonderland is bringing the rainforest world to its fans with the launch of "Your Rainforest Adventure…From Home," a digital series featuring educational programming along with an abundance of photos and videos of the attraction's signature and treasured butterflies, as well as the fascinating insects and remarkable reptiles that call this habitat home. Check in on the animals via the Rainforest Adventure homepage, Facebook and Instagram.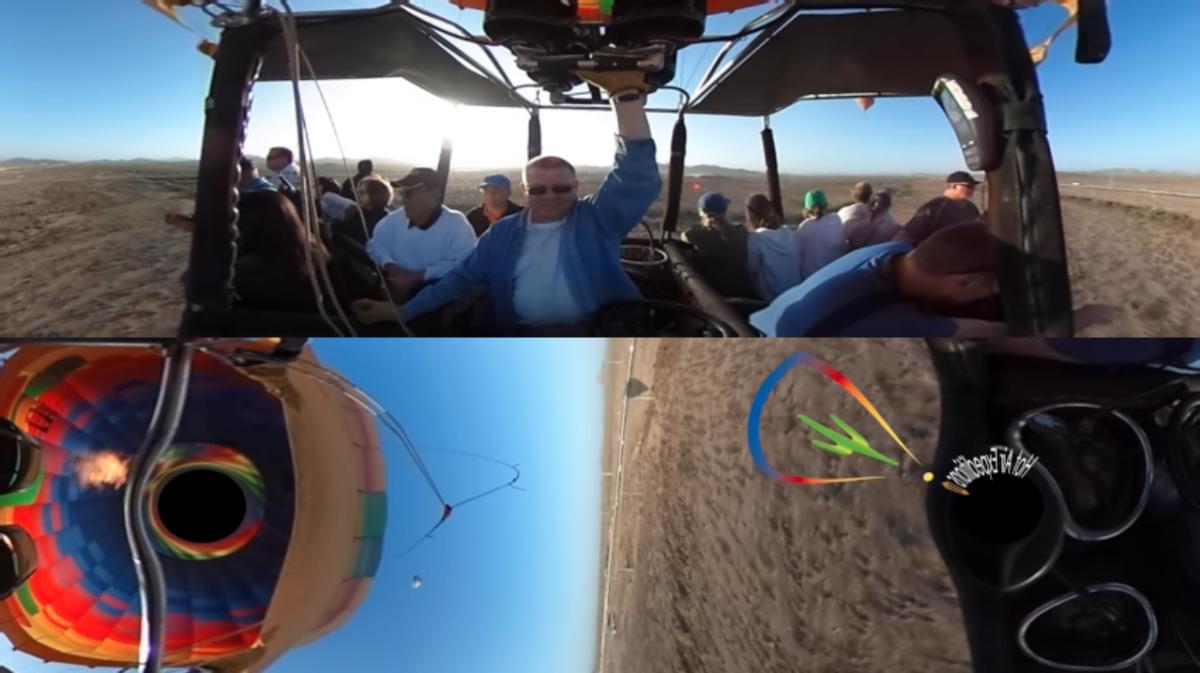 Up, up, and away! Experience the breathtaking magic of a hot air balloon ride over the Sonoran Desert without leaving the ground, courtesy of Hot Air Expeditions. While you won't be able to spot the flora and fauna on the ground beneath the basket on this virtual reality balloon ride, you will get a taste of what makes this bucket list-worthy experience so awe-inspiring. 
But wait, there's more. Through May 1, Hot Air Expeditions is offering a $40 per person discount on all balloon ride gift certificates. For the first time ever, these gift certificates will not expire. Use promo code SAVE40 at checkout here, and additional details can be found here.
Wellness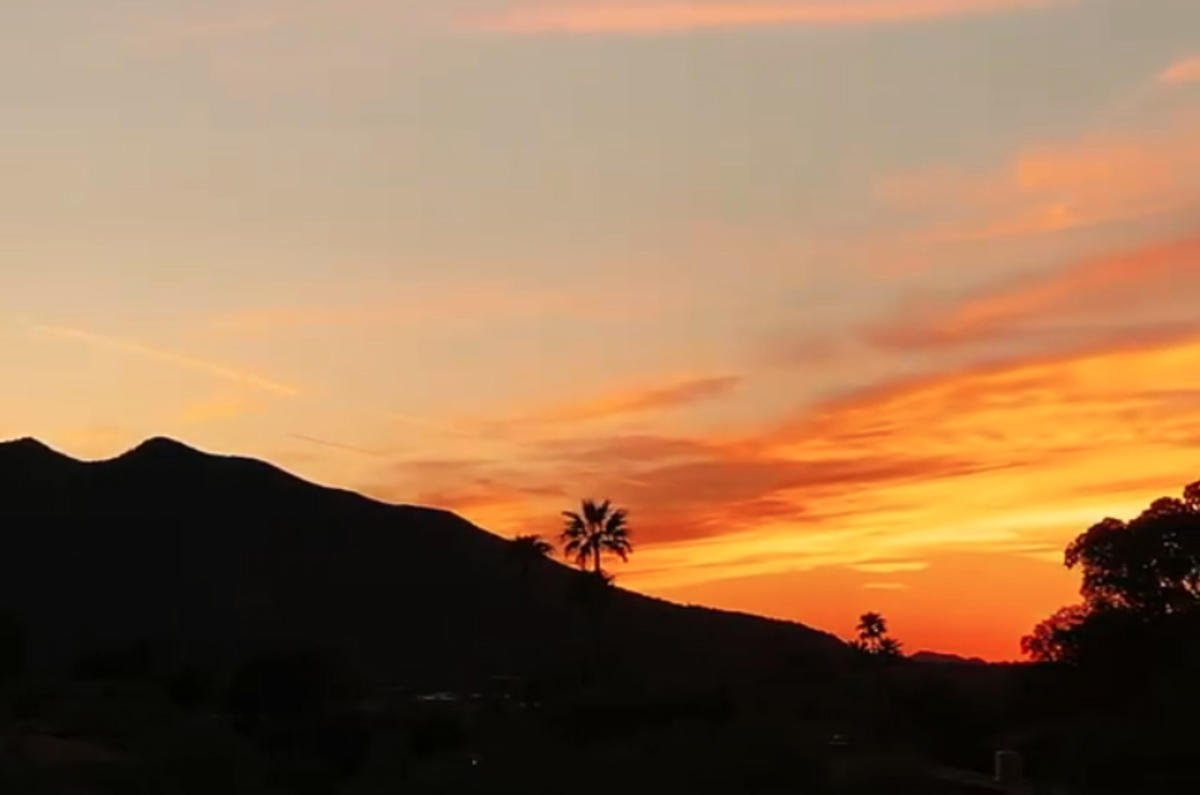 This unique wellness destination is the first and only resort of a lifestyle brand created to connect wellbeing with eco-consciousness. CIVANA Wellness Resort & Spa is committed to providing a deeper and fluid guest experience through healthier cuisine, therapeutic treatments, movement and fitness – the latter of which is now available to you at home. Despite being miles away from the healing energy of the resort itself, CIVANA is inviting you to stay connected by virtually joining their wellness guides via Facebook and Instagram for intention setting ceremonies, gratitude circles, daily Arizona sunsets, movement classes and more.

TAKE A VIRTUAL SITE TOUR
The Greater Phoenix hotel and resort community realizes that you may not be booking your next trip for a while – and we say window shopping is the next best thing. Here, you're invited to take a explore Mountain Shadows with Josh Gershweir and tour Hotel Valley Ho with Abby Betts. For a virtual peek at what else these accommodations are offering in the meantime, try a guided meditation with Josh Bredimus, the spa and fitness director for both properties, or check out an at-home exercise routine from Cody Weiss, fitness instructor at Mountain Shadows. 
Beyond Greater Phoenix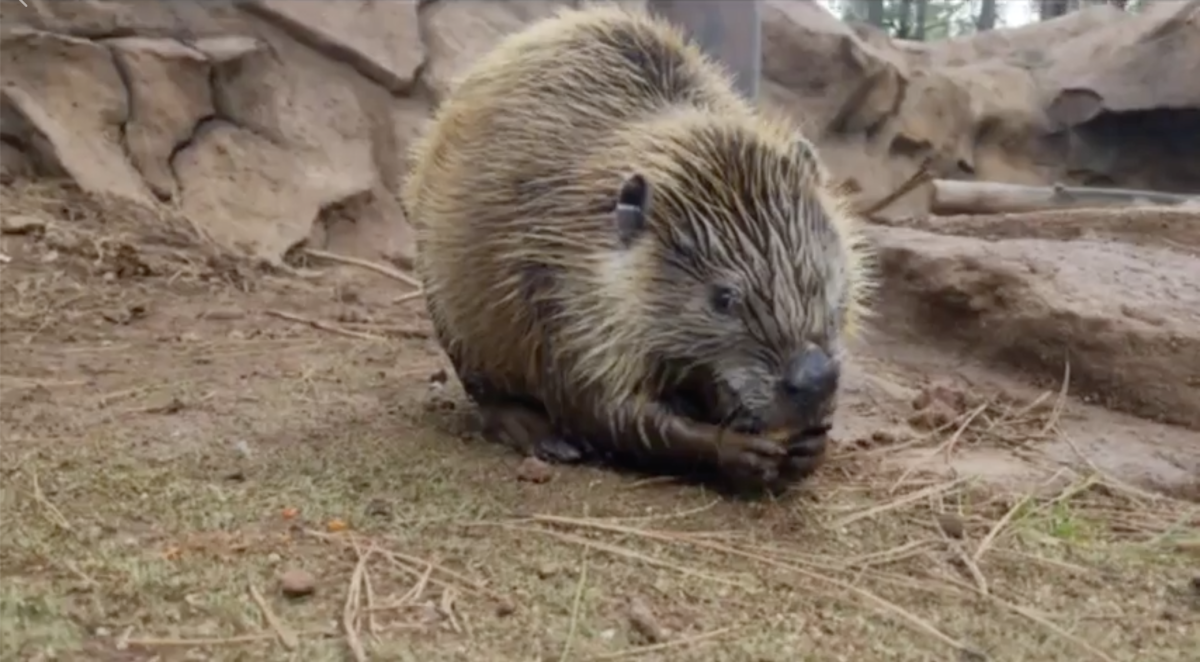 This 160-acre park in northern Arizona is home to all sorts of wildlife native to the area, such as bears, beavers, foxes, and more, which visitors can see as they drive through more than three miles of the Ponderosa Pine Forest. The site also has a 20-acre walking area with additional exotic animals. While you can still head up there and enjoy the driving experience, Bearizona has been adding videos to Facebook, showing off some of their creatures and educating its viewers about their habits.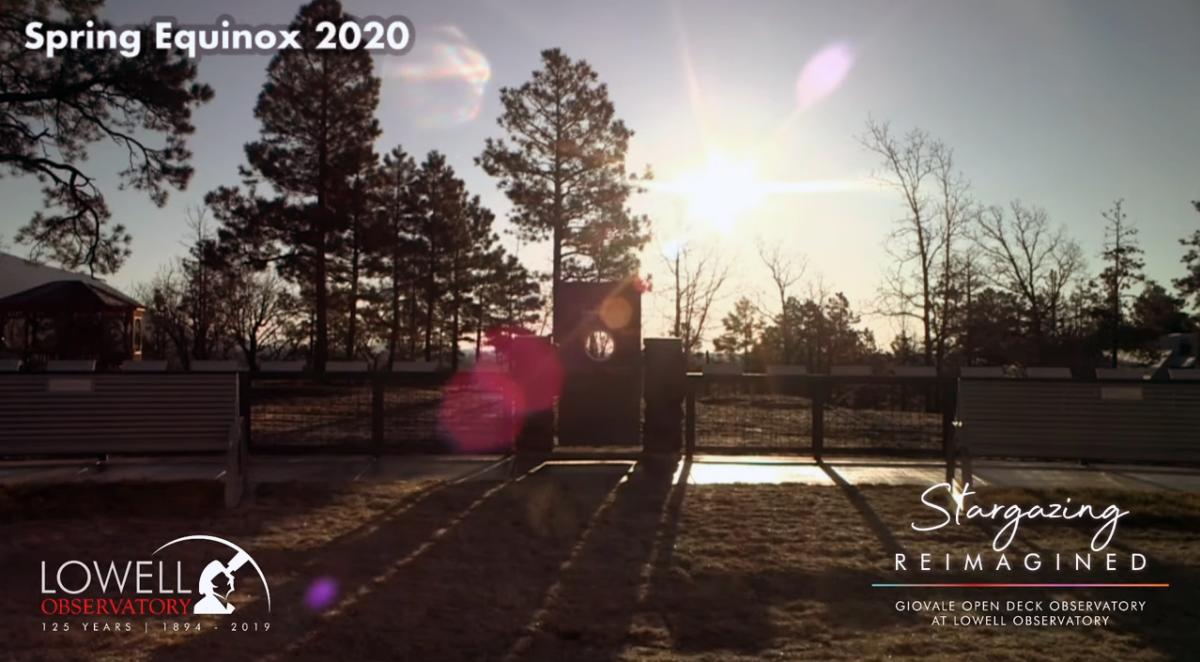 You're invited to an out-of-this-world solar system experience, from the comfort and safety of your own home. Located in Flagstaff, Arizona – the world's first international dark sky city – Lowell Observatory celebrated its 125th anniversary last year, and this year marks 90 years since Pluto was discovered here. To share some of this history, as well as its modern-day capabilities, the observatory recently launched a series of live streaming experiences via Youtube, including "Meet an Astronomer," "Cosmic Coffee" and "Interactive Stargazing." Can't make the live stream? No problem. Past episodes are available here, too. Follow them on Facebook and Instagram for photos and more.
Spend a few hours discovering the legacy of an ancient people by taking a virtual tour of Montezuma Castle National Monument. This incredible five-story cliff dwelling, located in Camp Verde, offers a glimpse into the Sinagua culture. Even 600 years after their departure, their legacy continues to inspire the imaginations of this and future generations – both in person and virtually.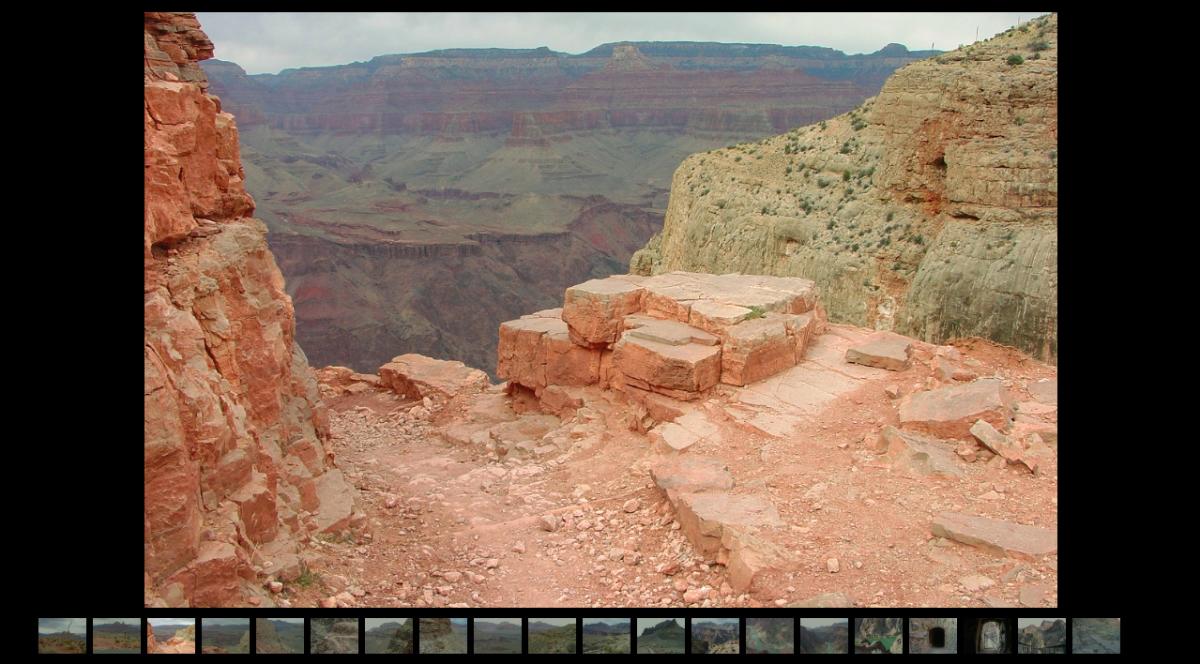 In 2019, nearly 6 million people visited the Grand Canyon National Park. Last year was also the 100th anniversary of the Grand Canyon's national park designation. At 227 miles long and an average of over 10 miles wide, there are endless ways to explore this national monument. Thanks to the National Park Service, a digital visit is now among those options. Virtual tours include a hike down South Kaibab Trail to Phantom Ranch and back up via Bright Angel Trail, as well as a rafting adventure down the Colorado River, through Grand Canyon, from Lee's Ferry to the Lake Mead National Recreational Area. Also check out the video series and podcasts for additional information on this natural wonder.