Virtual Reality and 360° Videos
These virtual reality and 360° video experiences offer up-close looks of Phoenix on desert hikes, downtown strolls, hot air balloon flights and more.
 
How to Experience
Two options:
1) Watch all our interactive 360-degree videos on our YouTube channel.
2) Download the Wonda VR mobile app in iTunes for Apple devices or Google Play for Android devices.

Once the app is downloaded to your mobile device, either scan the QR code below when prompted or click this link. Once downloaded, you can choose to view the experience with or without a VR headset.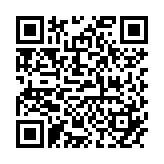 What You'll Experience

Downtown
The Phoenix Convention Center is a sophisticated meetings facility in the heart of downtown. Walk out the doors of the building and into the city's urban core; home to dozens of options for dining and entertainment.  
Phoenix boasts a dynamic and eclectic homegrown arts scene, best experienced in the Roosevelt Row arts district. In Heritage Square, you'll find Victorian architecture, the Arizona Science Center and renowned dining at Pizzeria Bianco. Footprint Center is the home of the NBA's Phoenix Suns, concerts and more, and CityScape and the Collier Center are sophisticated mixed-use shopping, dining and entertainment complexes.

Adventure    
Soar above the Sonoran Desert in a hot air balloon, hold on tight for a spin around the track at the Radford (formerly Bondurant) School of High Performance Driving and hit the trail for a sunrise hike in the Phoenix Mountains Preserve.