If Phoenix's Black Theatre Troupe were given a Broadway show poster, it might read "the little theatre troupe that could."
Operating steadfastly for the past 51 years, Black Theatre Troupe (BTT) has been chugging along, building up its own head of artistic steam as it determinedly tracks its founder's vision to enhance the arts for the Phoenix's underrepresented communities. Today, BTT is one of the most enduring and celebrated Black theater organizations in the country, and a vital component of this city's burgeoning performing arts profile.
BTT's history reads like a storybook tale. In this case, the heroine is Helen Katherine Mason, a Phoenix Parks & Recreation supervisor, who recognized a distinct lack of artistic opportunities and spaces for representation of Black culture within Phoenix and, more broadly, Arizona. In 1970, she decided to do something about it and devoted the remainder of her life to altering that status quo, offering the Black community and others their own means of self-expression through the performing arts.
Mason began arranging and producing small, live performances in whatever city facilities she could find. The early BTT productions were almost like pioneering "rap sessions," giving diverse local groups an opportunity to share their experiences during a time when racial tensions were simmering throughout the country.
Among the first BTT venues was a humble meeting room in the city's Eastlake Park, one of the only local facilities that invited all races to mingle and enjoy special events, as far back as 1911's Great Emancipation Jubilee, during which Booker T. Washington gave a speech.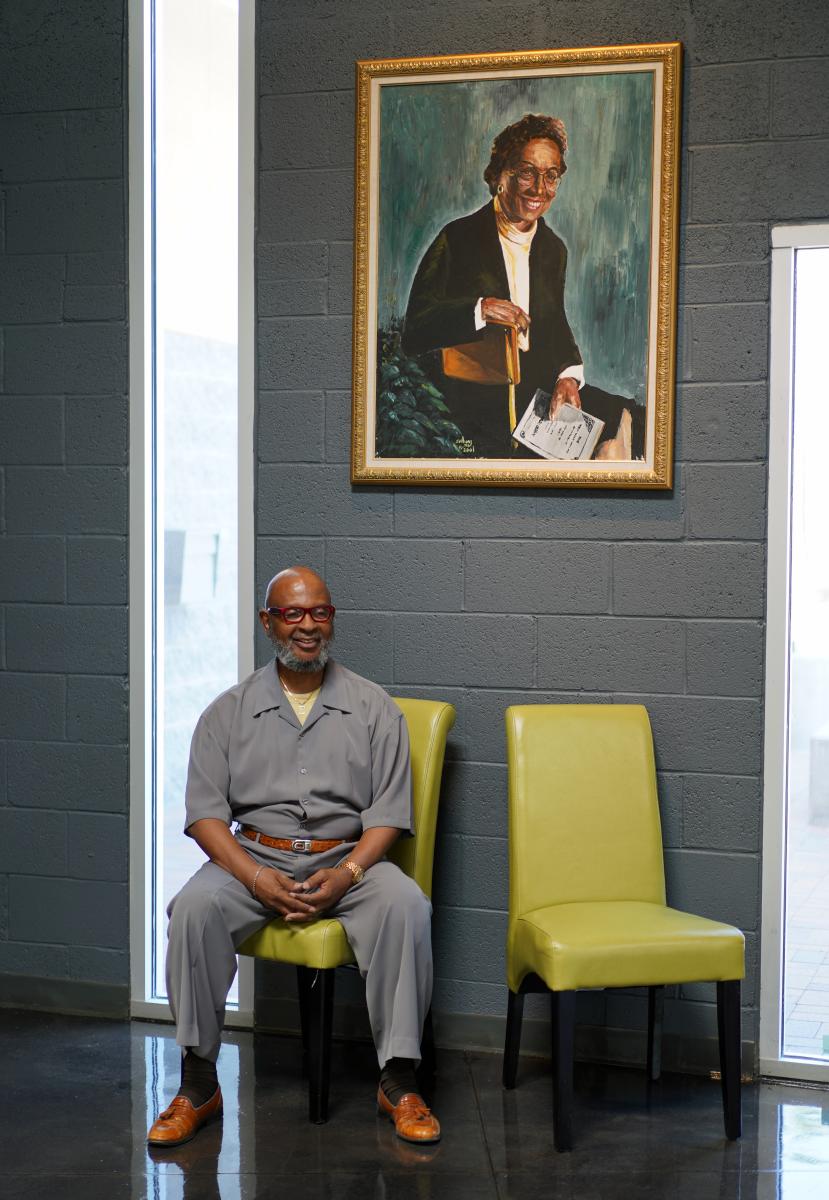 BTT Executive Director David Hemphill carries on the vision of founder Helen K. Mason (pictured).
Today, BTT's executive director David Hemphill is proud to note that he's been helming the organization for half its life, guiding its growth and progress for the past 25 years. He characterizes the theatre as a resource not only for the Black community, but for an expanding cohort of races and ethnicities.
"We serve all 'underserved' artists and playwrights — Black, brown, Latino — all groups of color," he says. "That's our emphasis, of course, but our stories are universal in their subjects and their humanities."
Last year, BTT celebrated its 50 years of bringing such stories to its audiences.
"I would think the most significant aspect of our evolution in that time period has been in our production value," Hemphill muses. "We've grown in terms of being able to produce larger shows, with more refined production. It's something we weren't able to do in the old days because we didn't have enough resources or even local talent."
Underpinning that growth was BTT's 2013 move into a brand-new theater facility. Located at Washington and 14th streets in downtown Phoenix, the Helen K. Mason Performing Arts Center is a mere two blocks from where BTT got its start. Hemphill says the move was a major milestone in the troupe's success.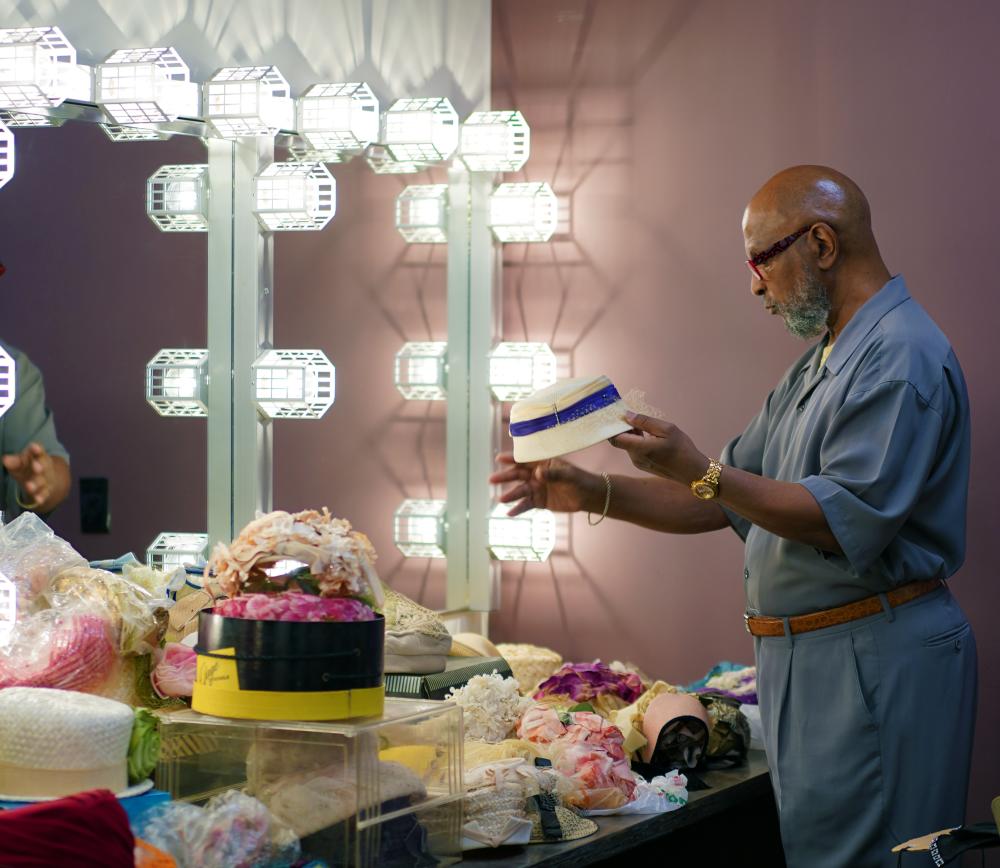 In 2013, BTT move into a brand-new theater facility located at Washington and 14th streets in downtown Phoenix.
"The most important thing is that it underscored our growth as a theater organization," he notes. "Up until then, we were renting rehearsal and performance space, so what this did is it put all of our resources into one large building — a vast improvement."
Hemphill is quick to credit the people of Phoenix for the new building, noting that it was their significant support of a city bond election that made its construction possible.
"We have great support from the Phoenix community at large, and our corporate citizens — they've been very good to us in terms of funding," he says.
From that strengthened base of operations, BTT continues to ply a path faithful to its mission to "enhance the cultural and artistic awareness of the community."
"Most importantly, what we've accomplished is that we've been able to illuminate the African-American experience," Hemphill says. "I mean, Phoenix has a relatively small African-American population, so I think our work is very necessary to shed some light on the culture."
As the city has grown and prospered, attracting both visitors and transplants from large urban areas, BTT has given them an outlet for a broader arts experiences in Phoenix.
"A lot of people moving here are accustomed to enjoying a much more diverse culture than was previously available in this city, so we help provide a channel for that," he adds.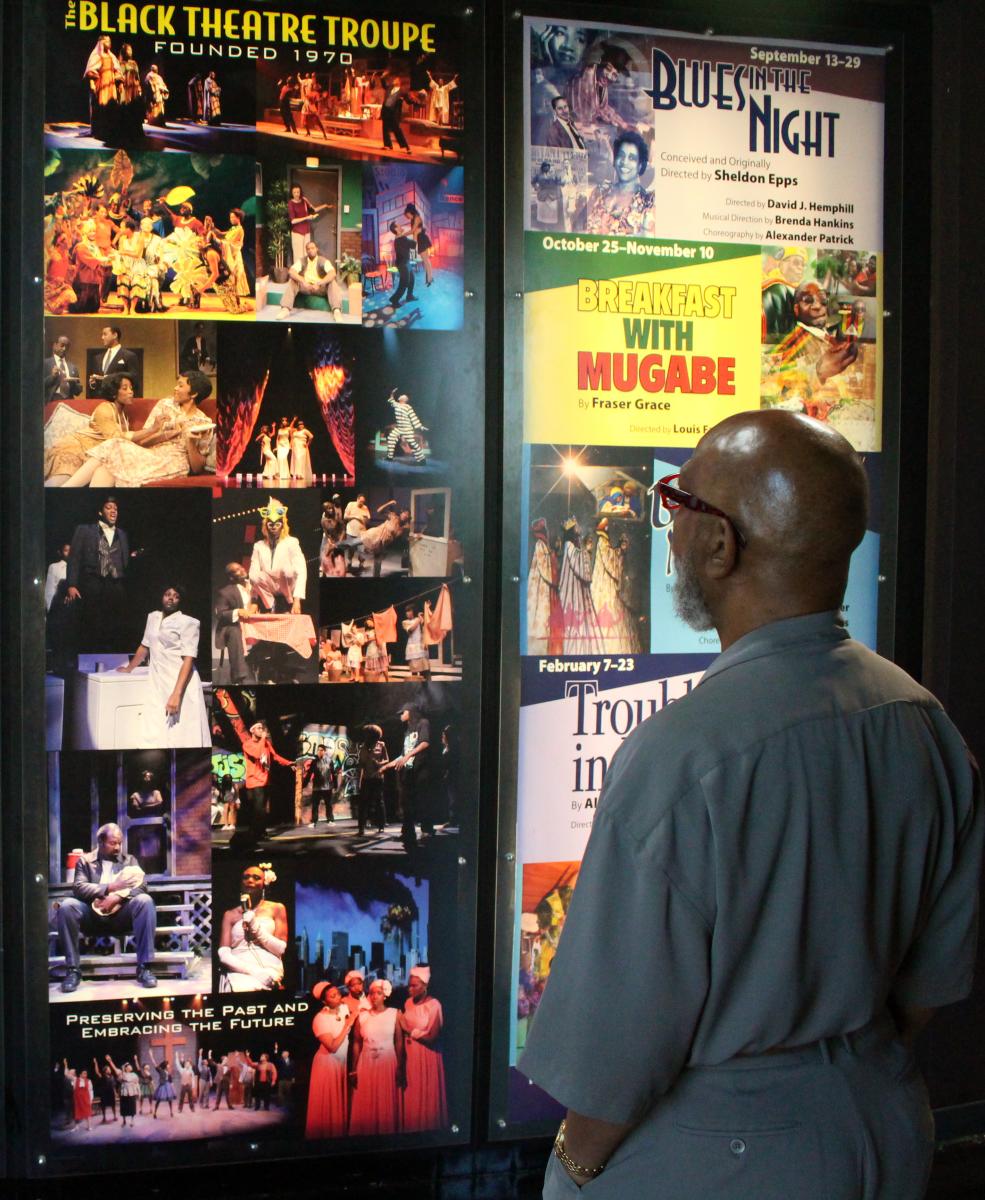 The 2021-2022 season marked BTT's 51st year in the Phoenix arts scene.
Always an "activist" theatre, BTT currently is returning from the pandemic with a strengthened commitment to stage plays and productions that speak to the Black experience in this country. The 2021-2022 season finds the theater performing productions of "Sunset Baby" and the Pulitzer Prize-winning drama "A Soldiers Play."
"They're two plays that highlight the racial injustices and socioeconomic issues that have been the cornerstone and foundation of our company and the impetus for its founding in 1970," Hemphill remarks. "We felt it important to revive these two plays in direct response to the unrest in the country and the wounds reopened by the murder of George Floyd, as well as the heightened involvement of the Black Lives Matter movement."
As to BTT's future, Hemphill is optimistic that the organization will continue to thrive. But not without its share of challenges. Ongoing funding is one, of course, and another is seeking out ways to further grow their audience.
"It's true that we're losing some of our older patrons and faithful audience members through attrition, so we have to work on attracting younger people to our theater," he explains. "Our next 50 years has to be a time of great change."
But not without a sense of purpose.
"The arts in Phoenix are taking on a more urgent tone and, correspondingly, there's greater local appreciation for the arts," Hemphill continues. "I think there's a place for the Black Theatre Troupe to grow into the future. We've had a good formula that's proven itself over these past 50 years, and I think if we expand on that formula, we'll be fine."