Greater Phoenix Visitor Center
In-Person & Virtual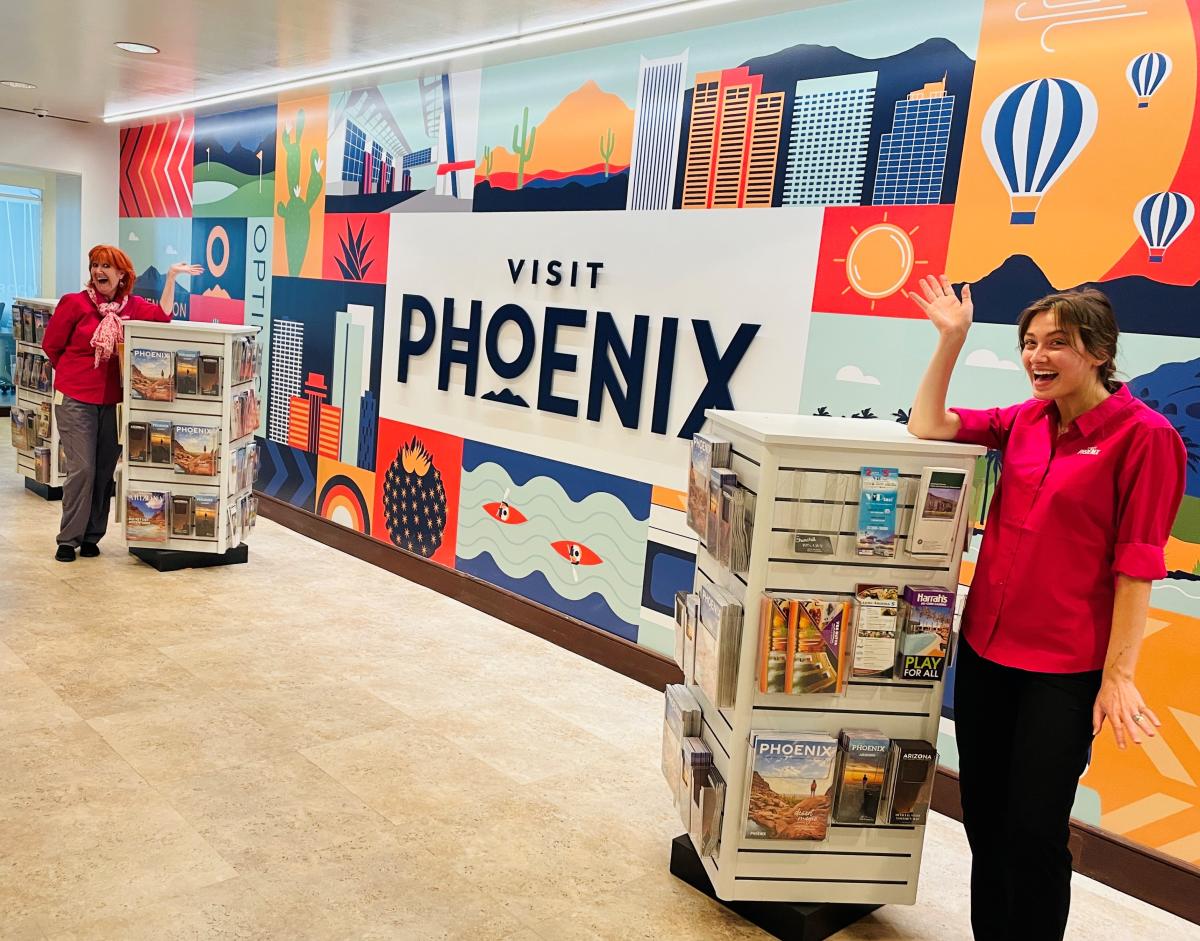 In-Person Visitor Center
On the sixth floor of the One Arizona Center building in the Arizona Center
400 E. Van Buren St., Ste. 600, Phoenix
Virtual Visitor Center
Click on the chat box on the bottom, right hand side to speak with one of our destination experts.
---
Looking for a personal touch? 
Our friendly, knowledgeable Destination Experts are ready to help with:
Information on local and statewide attractions

Assistance with dining and tour reservations

Official Travel Guide and Trail Guide

Local business brochures

Current and upcoming event information
Hours:
Reach a Visitor Services Specialist from 10 a.m. to 4 p.m. Monday through Friday
Greater Phoenix Maps
See hotel properties and major buildings in Downtown Phoenix.
Discover the state with a full map of major cities and roads.
Get Exclusive Visit Phoenix Deals
Get exclusive offers from restaurants, shops, and attractions straight to your mobile phone.
Celebrate the season with these deals and offers at Greater Phoenix hotels and resorts.