There's only one problem when it comes to finding outstanding restaurants in Greater Phoenix — you don't know where to begin. Fabulous local eateries abound here. To get you started on your foodie quest, we've mapped out just a few favorites in different parts of town.
Downtown Phoenix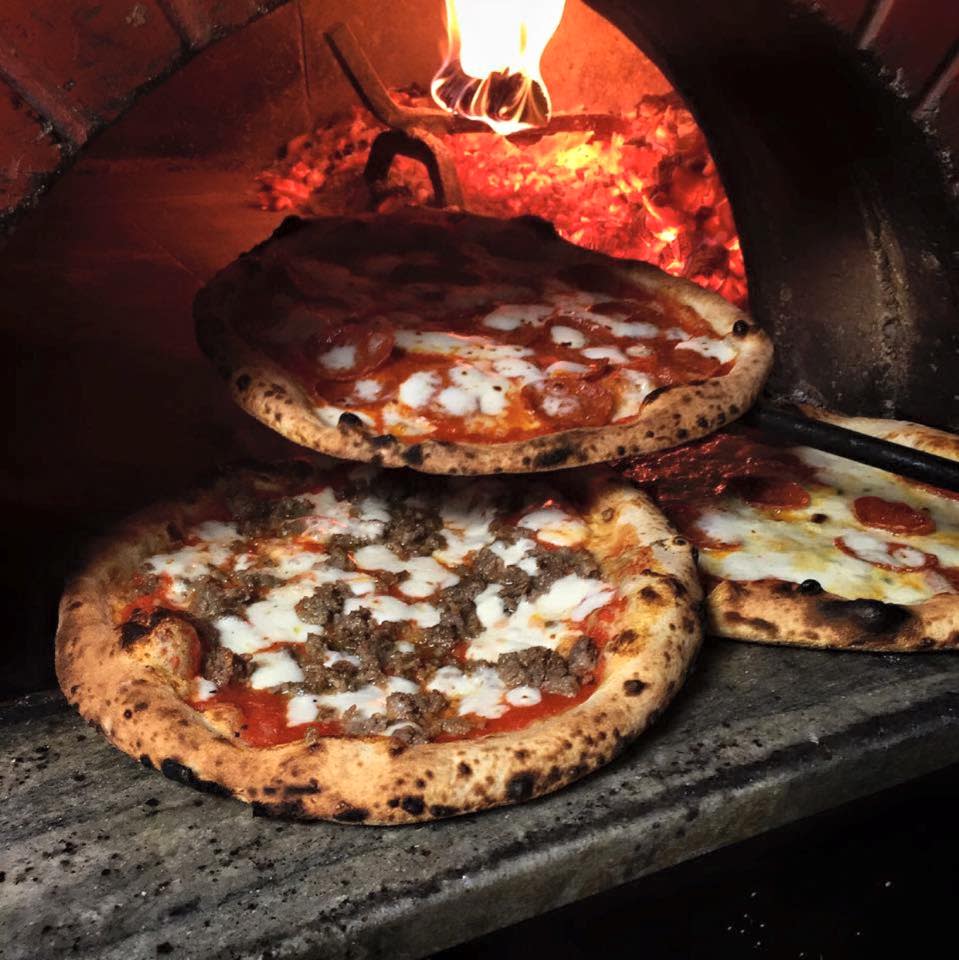 Cibo Urban Pizzeria
With a shady front patio and cozy dining areas tucked into a restored 1913 bungalow, Cibo Urban Pizzeria's setting definitely encourages intimate tête-à-têtes. The menu? Artisanal pizzas like the classic Margherita, topped with house-made mozzarella; arancini, bruschetta, and freshly made pasta, paired with an Italian wine list. Save room for the Nutella crêpes, made even more decadent with the addition of mascarpone or fresh fruit, such as strawberries or bananas.
Walking distance to downtown's sports arenas and concert halls, The Arrogant Butcher is a great place to pre-game or have an après-theater meal. With an ambiance that's part old-school butcher shop and part East Coast steakhouse, the restaurant's menu includes starters such as oysters and charcuterie boards, plus entrees like slow-roasted prime rib, beef short rib stew, and crab-stuffed chicken. A dirty martini would be the perfect adult beverage.
Phoenix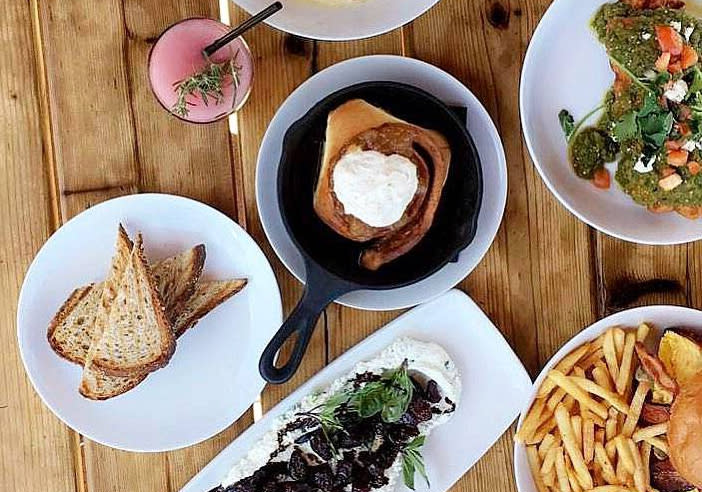 Ocotillo
Sleek Clever Koi has developed a rep for its craft cocktail program and Asian-inspired menu. Start with The Enabler, a signature cocktail made with smoked whiskey, and sample your way through a kimchi-cauliflower steamed bun, some pork-cheek dumplings and maybe the Arizona ramen (nopales, roasted corn, and avocado as featured players). Cocktails only? Across the Pond, the restaurant's cocktail lounge is next door and serves sushi. Clever Koi also has a Gilbert location.
Abuzz in the morning with caffeine-seeking laptop warriors, The Henry morphs into a power lunch spot, then a happy hour haunt and, finally, a great place for family dinner. This Arcadia eatery has become a neighborhood hangout, with an industrial-meets-regency decor and patios positioned to face Camelback Mountain. To eat? Warm Parker House rolls doctored with bacon, cheddar, and crème fraîche; Brussels sprouts Caesar salad, Korean prime skirt steak and more.
With a cutting edge, indoor/outdoor design and a modern desert landscape, Ocotillo could get by on its good looks alone. But this midtown restaurant delivers with a frequently updated, innovative menu. Share smalls such as roasted bone marrow with jalapeño chimichurri or eggplant "meatballs" served with polenta and pesto, then dive into entrees such as roasted turbot with black rice or beef ribs, done with a mole-espresso barbecue sauce. Come back for weekend brunch.
Scottsdale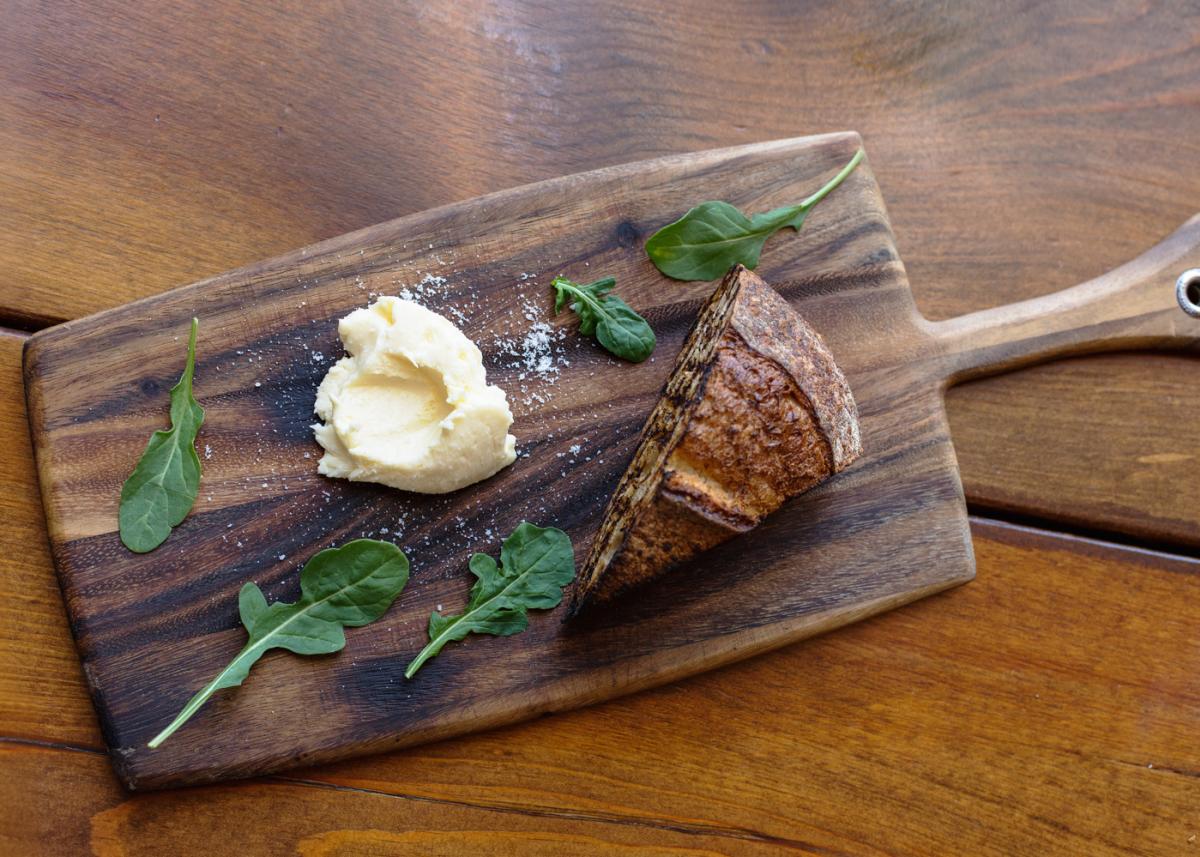 FnB
Don't expect to eat the same thing twice at FnB, the much-acclaimed restaurant tucked into the historic Craftsman Court complex. James Beard Award-winning chef Charleen Badman instills global influences on menu items made with local ingredients, while co-owner Pavle Milic helms the restaurant's Arizona-centric wine program (which was also nominated for a James Beard Award). Recent menu examples? Chicken-fried gizzards with green goddess dressing, spicy grilled broccoli and Macau-style African chicken with greens and peanuts.
Designed around a central, buzz-y bar and sporting a warm, woodsy interior, Citizen Public House has become the go-to spot for a stiff drink and solid, new-American comfort food. Many of Chef Bernie Kantak's dishes have become iconic, such as Bernie's Mac & Cheese, the smoked duck breast and the much-Instagrammed Original Chopped Salad, which has its own Facebook page. Have a barrel-aged cocktail, some bacon-fat popcorn, and leisurely ponder the dinner menu.
Southeast Valley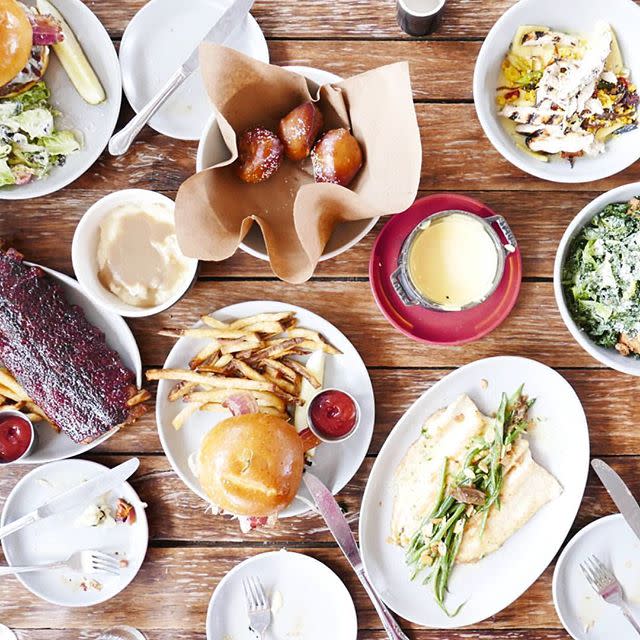 Culinary Dropout
Joe's Real BBQ is a mainstay of Gilbert's downtown Heritage District. Located in a 1929 brick building that was once a grocery store, the fast-casual restaurant pays homage to the town's agrarian roots with a mural depicting farm workers, plus a full-size tractor parked inside. Enjoy a sampling of smoky meats and sides with a "Joe's Big BBQ Feast" that serves four or a Big Bad Wolf Sandwich, all washed down with house-made root beer.
Once a citrus-packing plant and a warehouse, the rambling building that houses Culinary Dropout in Gilbert still has its raw, industrial appeal. Try favorites like the soft pretzels with provolone fondue, smoked salmon avocado toast, fried chicken drizzled with honey or the hefty sandwiches paired with craft beer; then save room for buttermilk pie served with strawberry marmalade and whipped cream. Work off the calories with yard games such as cornhole, ping pong, and foosball, then stay for live music.
West Valley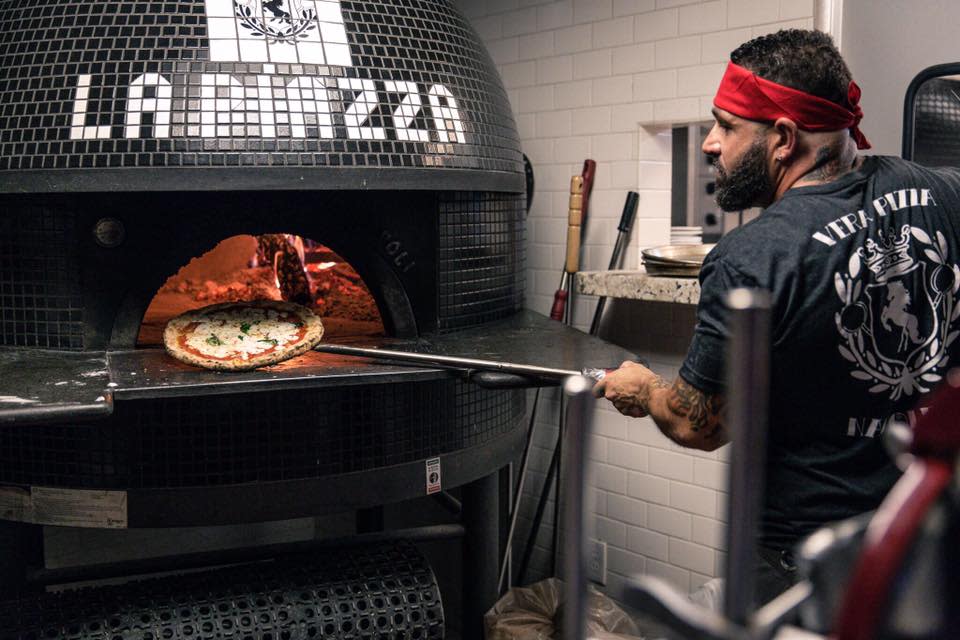 La Piazza Al Forno
Located in an old ranch-style house, family-owned Little Saigon Restaurant has a cozy, homespun ambiance. The Glendale eatery's extensive menu starts with Vietnamese-style iced coffee and boba teas, then meanders through starters like pork-stuffed crêpes and pho soups dotted with beef meatballs or vegetables. Entrees include green mussels with basil and onions, spicy chicken with lemongrass and banh hoi—rice noodle patties topped with meats and vegetables. Even if you're full, don't skip the fried bananas with ice cream.
Topping many local "best of" lists, La Piazza Al Forno specializes in wood-fired pizzas certified by Verace Pizza Napoletana, a non-profit that has promoted the culture of Neapolitan pizza since the 1980s. The restaurant—set in a storefront in downtown Glendale's historic district—serves classic pizzas such as the tomato-basil-mozzarella Margherita but has its own spin on pies, like the Dolce Diavolo, a sweet-spicy concoction made with Calabrian chiles, soppressata, and honey. Pasta, salads, and paninis round out the menu.
This article originally appeared in the Visit Phoenix 2020 Meeting & Travel Planner Guide.