It seems like every time you turn around, a new coffee shop sprouts up. As a small business newcomer to the java scene, the question then becomes: What's the best way to stand out from the crowd?
For Pair Cupworks, finding a niche has come naturally.
In 2019, co-owners Kimhak Em and Eugenia Tai opened their micro-roastery and specialty tea shop in Mesa to share Em's love of coffee and Tai's passion for art. He does all the roasting and she conceives the designs and illustrations for the company's website, products and packaging.
But, and perhaps more significantly, the couple launched Pair Cupworks as a way to share their culture with the community.
"I wanted to bring together Asian-influenced flavors and Western flavors," explains Em. "As an Asian American, I grew up eating foods from — and learning about — both cultures. Pair represents that aspect of me."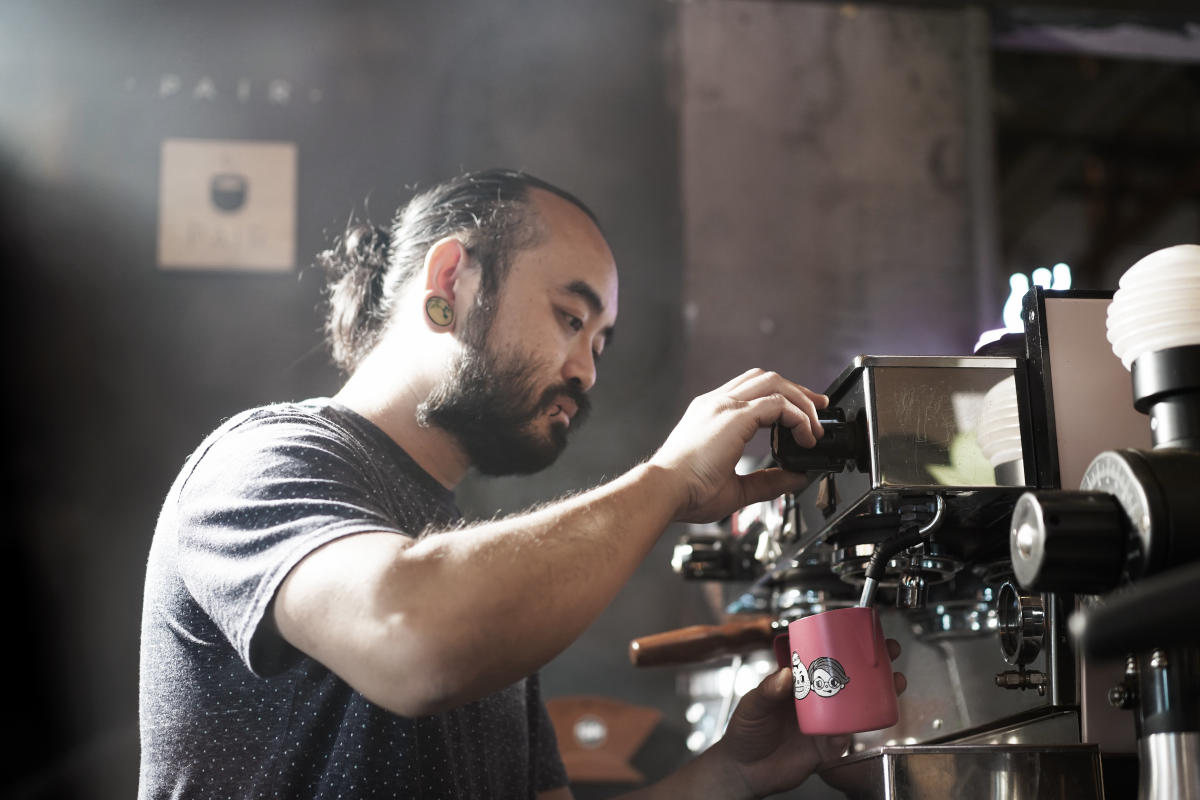 Kimhak Em's culinary background has inspired unexpected cold brew flavors, including banana cream pie and mango-pineapple habanero.

Echoing Em's sentiments, Tai adds that, "Coffee and tea allow us to experience a sense of community at all scales, simultaneously: globally through the different regions that grow and produce, locally from your favorite café and intimately when shared across the table."

While you'll certainly find expected coffee offerings, such as espresso and cold brew, at Pair Cupworks, the menu spotlights more unique items, including matcha, small-batch pour-over coffee and specialty drinks created from Em's inventive recipes. Think: a latte with black sesame seeds and simple syrup or roasted green tea powder.

For the coffee batches, Em, an award-winning barista, describes his roasting style as "a modern, light roast." He focuses on the inherent flavors of the coffee, looking for sweet, fruity and bright-tasting notes. Because he uses a small roaster, Em estimates he spends six to eight hours a day, five to six days a week, roasting.

Pour overs — arguably the best way to taste the quality of the beans and to get a true sense of a roaster's artistry — prove to be the shop's most popular selection.

"We sell a lot of pour overs," explains Em. "Because we are known for coffee, customers like to try our different options."

Then there are the artisanal teas. "We love tea," Em says. "We source seasonally and focus mainly on Eastern teas, like oolong and Japanese green teas."

Em and Tai call out flavor profiles on their tea menu to help educate newbies. For example, a description of Competition Baozhong reads "floral, sweet cream, buttery," while "sweet pastries and lotus root paste" sum up the Aged Beipu Oolong.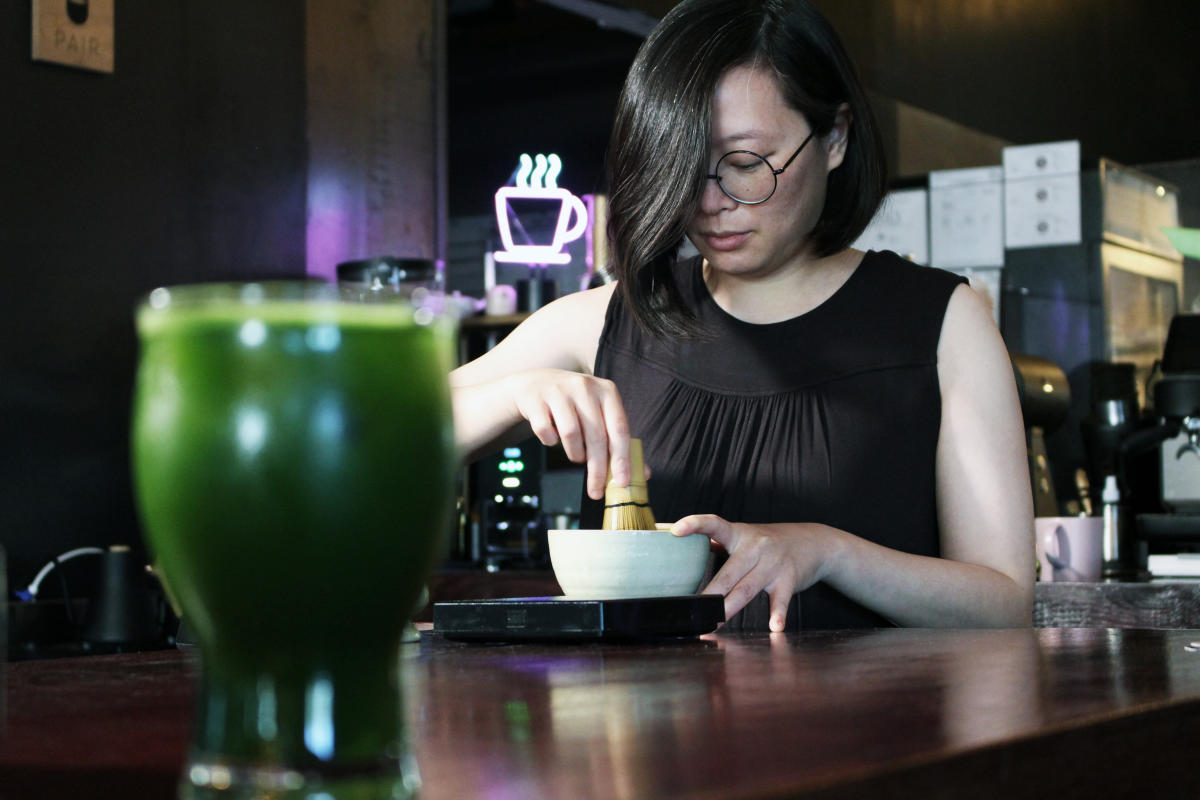 Bringing a pottery and design background to the business, Eugenia Tai creates drinkware, branding and packaging with a personal touch.

This outside-the-box approach to coffee and tea was originally launched as a pop-up inside of Cider Corps, Arizona's first hard cidery (about 20 minutes east of downtown Phoenix) and has become a permanent fixture in a sunny spot within the taproom.

Locals gather to sip Em's experimental creations and to browse the coffee and tea products for sale. Tai's package designs — pops of bright hues, round fonts, anthropomorphized mugs and coffee beans — convey Pair's mission.

"Happiness, coffee and tea! That's our motto," says Tai. "I keep the brand lighthearted and create imagery that makes people smile. It's my way of reaching out to the customers."

"We want to create something that brings happiness to whoever tries it," adds Em. "We are still the new kids on the block, but so far, the community seems to enjoy us. We can't wait to keep growing with everyone here."

 
Connect with Pair Cupworks
31 S. Robson. #103, Mesa (inside Cider Corps)
Monday–Friday: 7 a.m.–2 p.m. 
Saturday & Sunday: 7 a.m.–12 p.m.
Website | Instagram | Facebook | Youtube