Most people don't expect to find a slice of tropical paradise in downtown Phoenix. But that's exactly what they'll get at The Breadfruit and Rum Bar.
The small restaurant's sun-soaked dining room features vibrant green and yellow walls that transport diners far from the Sonoran Desert to the middle of the Caribbean Sea. From the street, bright blue awnings shade a cozy patio.
"The blue awnings reminded us of the restaurants we saw in Kingston," remembers co-owner and chef Danielle Leoni with a smile. 
Leoni opened The Breadfruit in 2008 with her partner Dwayne Allen, a native of Jamaica. The couple met when they both worked at Phoenix City Hall, but they dreamed of starting their own business, one where Allen could share the tropical cuisine of his island home.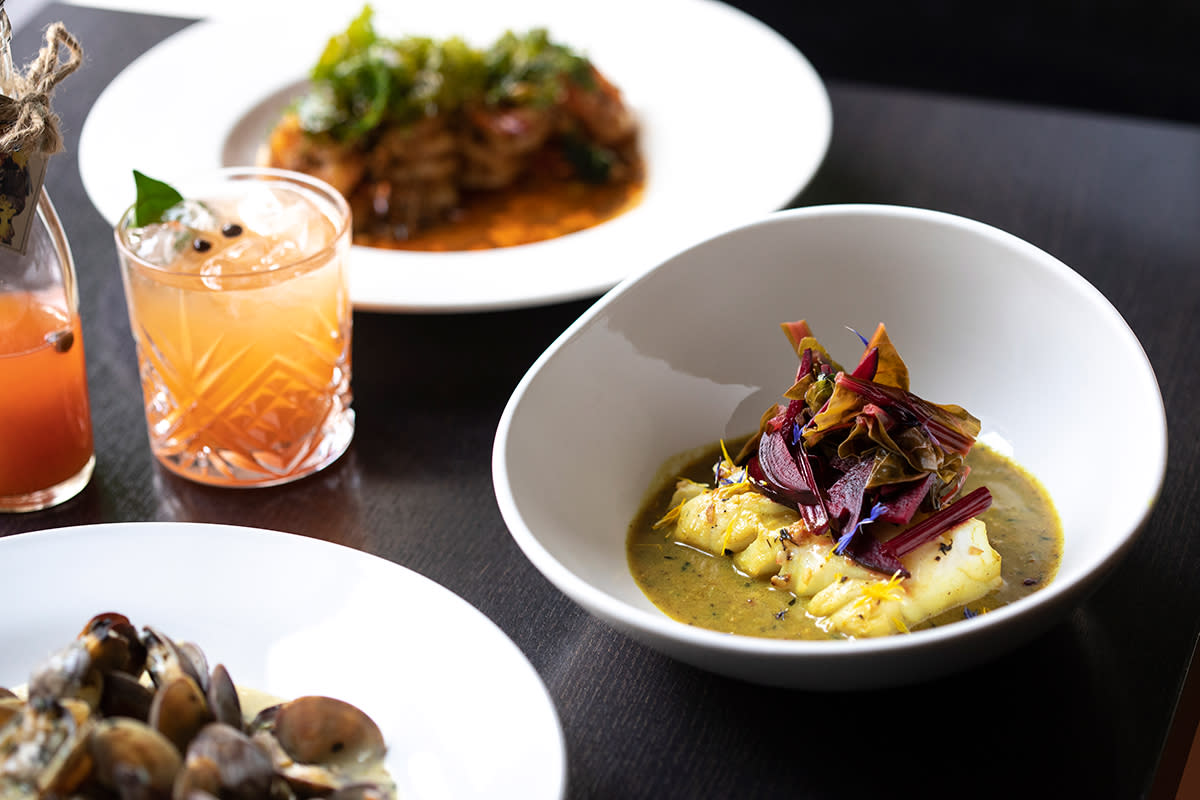 "We decided to pick downtown Phoenix because we thought it was the urban core of our state," Leoni says. "It had to be urban, like Kingston."
They drove around downtown for days looking for the perfect space. They knew they'd found it when they saw the awnings, trees and grass outside of the low building on Pierce Street.
For the first year, Leoni and Allen did everything themselves, from washing dishes to preparing fragrant plates of jerk chicken and curry goat, which has become one of Leoni's signatures. In those early days, before downtown Phoenix boomed with an influx of students from nearby Arizona State University's downtown campus, "feet on the street" in front of their restaurant, were scarce, Leoni says. 
Back then, the duo would wake up early to purchase ingredients before heading to the restaurant to prep for lunch. Together they would serve customers and cook all the food, before cleaning up, washing dishes and heading to sleep before doing it all over again the next day.
"We just did it together, side by side, shoulder to shoulder," Leoni says. "But we showed people it can work. It inspired people to come put down roots in our community."
This spring, The Breadfruit celebrates its eleventh year in business. The Rum Bar, which opened in 2010 in the storefront just next door, boasts one of the best collections of rum in the entire state.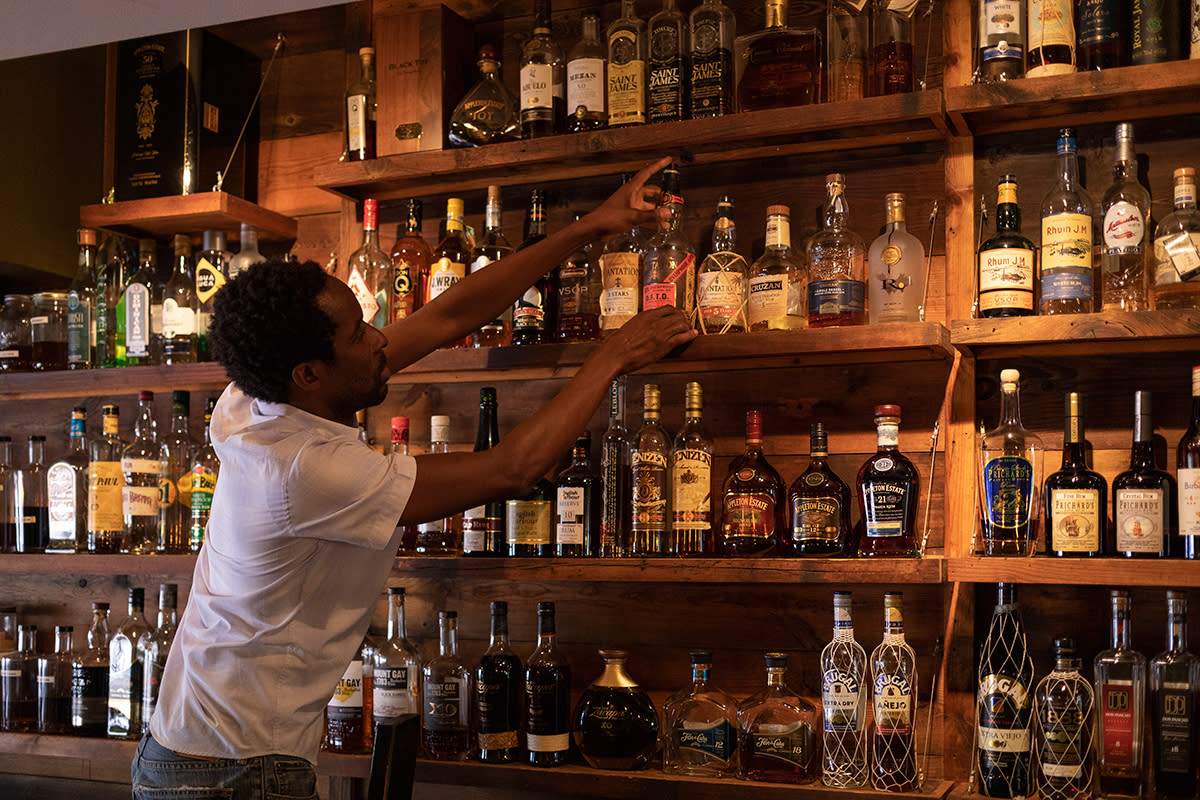 As the city continues to grow, The Breadfruit and Rum Bar remains one of the only places in Arizona to find Caribbean cuisine such as curried white fish, pepper shrimp and sweet clams, all of which are made with sustainably raised seafood. In recent years, Leoni has led the charge in sustainable restaurant practices, and is an Executive Master of Sustainability Leadership student at Arizona State University. 
The Breadfruit also participates in the James Beard Foundation's Smart Catch Program, an educational sustainable seafood program, and strives to be a zero waste kitchen with almost all waste going to recycling or compost instead of landfills.
Leoni says she loves being an example of positive change in the downtown Phoenix community, one she says she's proud to be a part of. 
"It makes me feel good to do things for other people," she says. "This is our community. These are the people here that have let us become who we are today. I'm grateful."
The Breadfruit and Rum Bar
(602) 267-1266
108 E. Pierce St. Phoenix
Hours of Operation
Monday-Thursday 5-10 p.m.
Friday-Saturday: 5 p.m. - 12 a.m.
Sunday: Closed