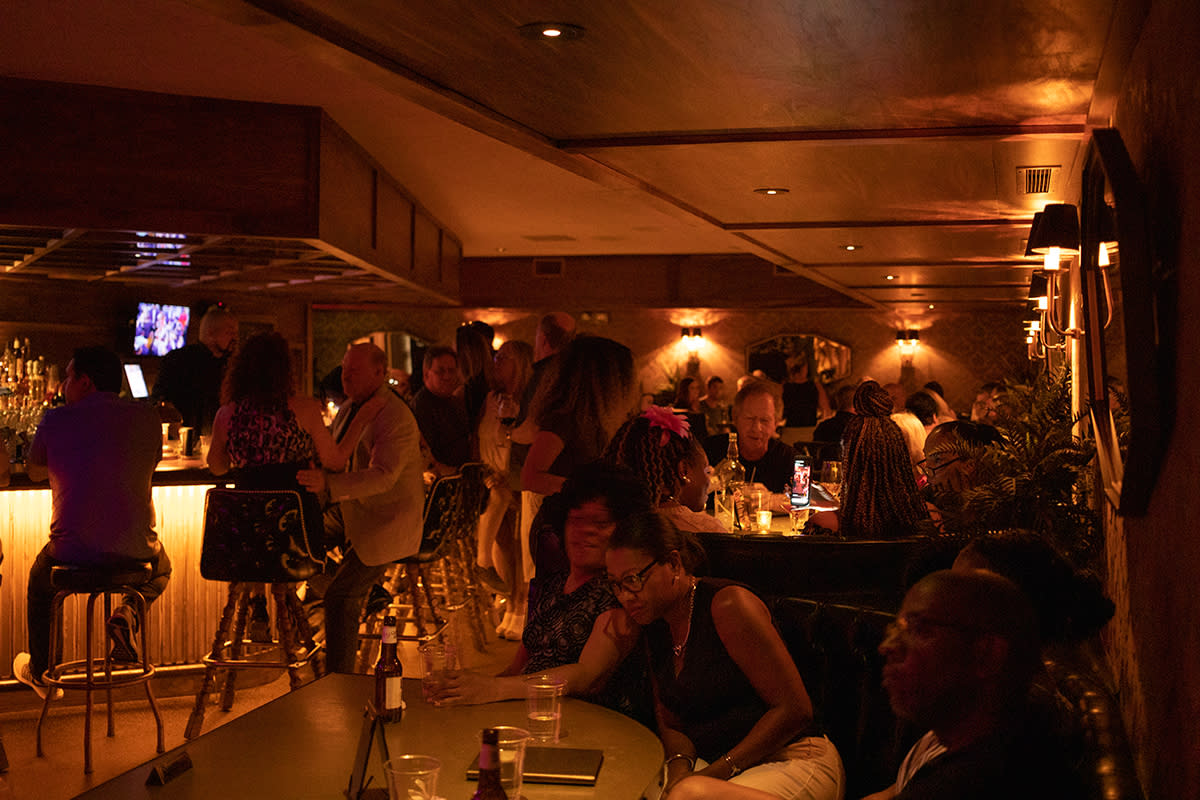 By Sally J. Clasen for Bite Magazine
The Womack cocktail lounge in Uptown Phoenix is a dimly-lit, retro establishment that attracts a modern crowd. But its cool, sexy vibe is nothing new. 
Named for Andy and Maureen Womack, owners of Chez Nous — a legendary Phoenix nightclub at Seventh Avenue and Indian School Road — The Womack celebrates the dark and intimate environment of the now-defunct '60s-inspired lounge complete with no windows, flocked wallpaper and a small dance floor reminiscent of a throwback era.
"People really love it," says Tucker Woodbury, founder and owner of Genuine Concepts, a hospitality group that develops neighborhood hangouts such as The Womack, which opened September 2016 in the former Apollo's Lounge location.
"We resurrected something that was a beloved Phoenix treasure. We used the same exact footprint as Chez Nous and recreated it as much as we could," he says. "The space didn't lend itself to anything other than a dark cocktail lounge. It's an old building with soul — it's like taking a walk back in time. It feels like Phoenix in the late '60s. That's the takeaway."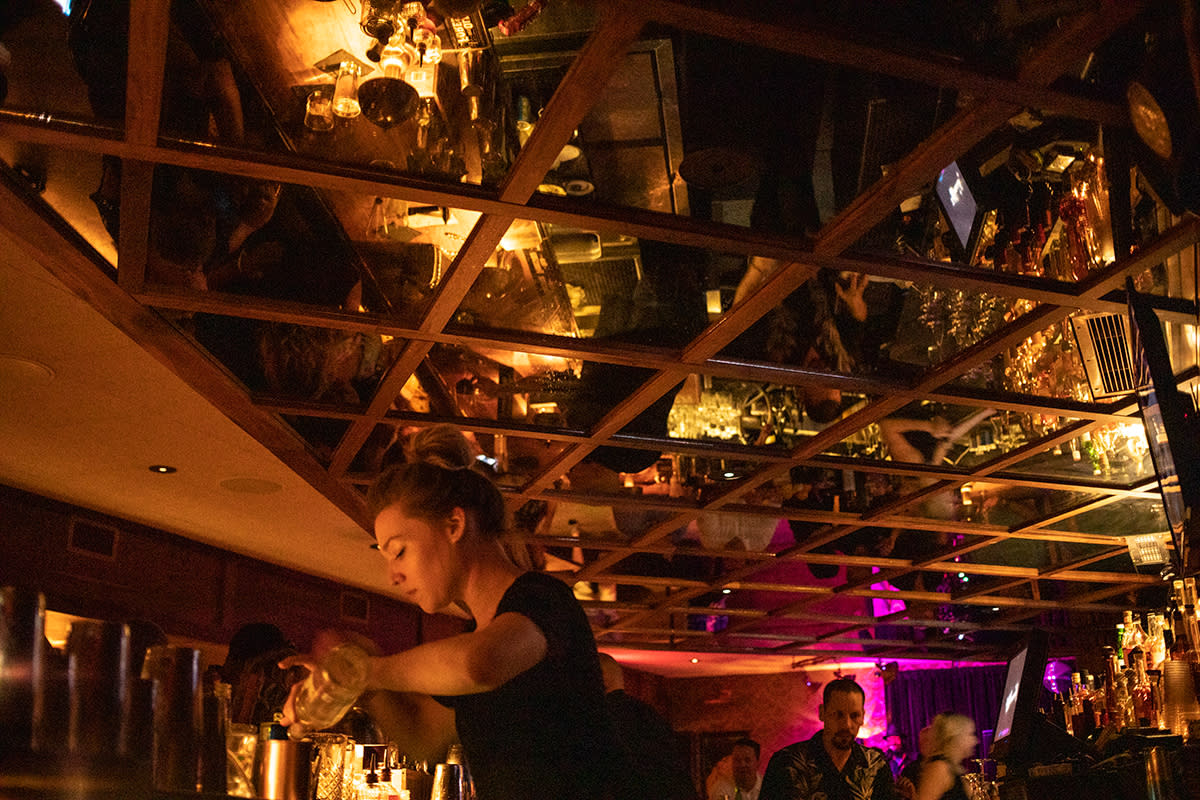 The Womack's time-capsule is loaded with a full menu of classic cocktails — Old Fashioned, Sloe Gin Fizz, Sidecar and Harvey Wallbanger, to name a few — plus craft beers and wines, along with shareable bites that include bruschetta, cocktail meatballs and the moody bar standard, deviled eggs. And of course, live entertainment from The Womack stage, which sits only four inches off the floor and features a range of performers covering diverse music four nights a week.
Patrons of Chez Nous will quickly recognize one familiar sound emanating from The Womack — the sultry musical stylings of the Roscoe Taylor Band. Taylor was a permanent fixture at Chez Nous for 12 years, helping to cultivate the funky energy and signature beat of the dancing hotspot that operated for 44 years. And he's brought the same spirited pulse to The Womack, where he performs with Jimmie McElroy on keyboard nearly every Saturday night.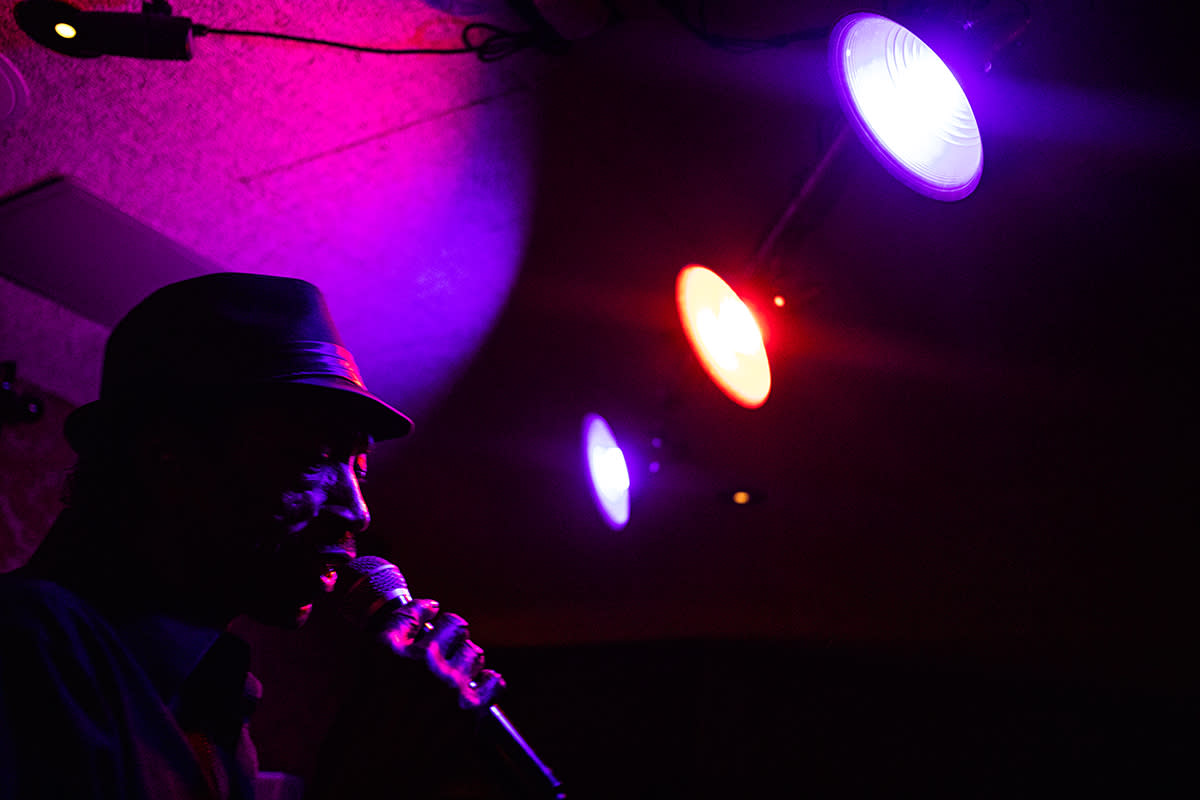 Taylor — an R&B, soul and funk powerhouse who once opened for the Temptations — covers hits from the 1940s to the 1990s, a span of "old school" musical selections that include chart toppers from the likes of  Marvin Gaye, Barry White, Stevie Wonder, Smokey Robinson and even Aretha Franklin.
"The music I sing is something that everyone can enjoy and relate to. It takes people back to a time when people cared about people. It brings out every generation and touches all ages. And there's no race barrier with the music that I play," says Taylor, adding that more than anything, The Womack is an entertainment melting spot that resonates with warmth, decency and vintage good times.
"The Womack is beautiful, just like Chez Nous. It makes you feel comfortable because it's a classy, familiar place with all walks of life where everyone parties together — white, black, Asian," he says. "There's no club like it in Phoenix."

5749 N. Seventh St., Phoenix
602-283-5232
thewomack.us