The Teapot lets parents retain their latte-sipping sensibilities while their kids frolic in a backyard playground.
By Suzanne Wright
As someone who's child-free by choice, I admit that I tend to avoid kid-centric places. But since some of my favorite people have progeny, I'm sympathetic to the need for restaurants that welcome children while offering something more than chicken fingers or pizza for their parents.
The Teapot, open since March 2016, cleverly fills that niche.
Occupying a restored 1906 house in downtown's Roosevelt Row Arts District, The Teapot features a big porch and a homey-yet-stylish interior (think natural wood and subway tile). There's a relatively serene garden out front, but the real action is in the grassy backyard, which contains a custom-built playset, picnic tables and a rock-climbing wall. 
It's an idyllic hangout for hyper kids and their caffeinated parents.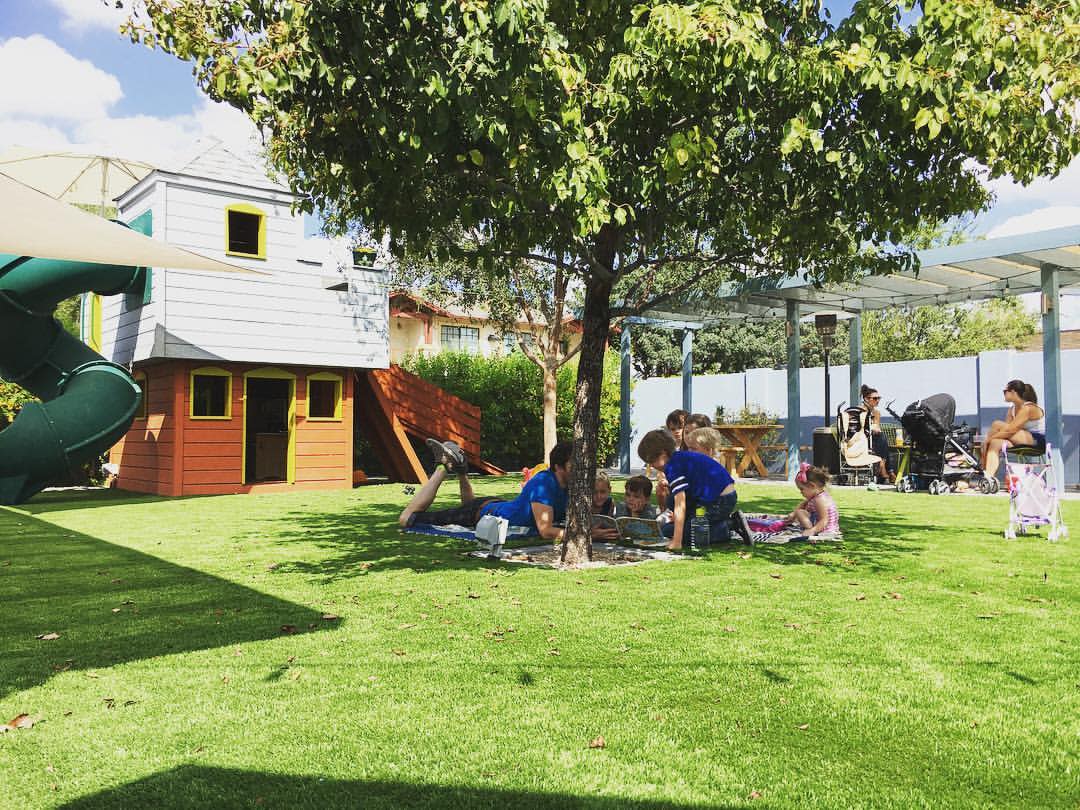 Raelynn Pring says she and her husband, Jonathan, created The Teapot out of necessity following the birth of their son Leyland. They sought a hangout that catered to kids while still being conscience of parents' urban sensibilities.
"We consider ourselves to be the only truly family-friendly restaurant in the metro Phoenix area," Pring says. "Our target audience is families with young children. We wanted the space to be hip and well designed, so that adults would enjoy spending time here with their children."
And what of the name?
"We wanted a name that toddlers could say," Pring says. She adds that the house resembles a teapot from the front. 
The Teapot carries a nice tea selection, but Pring says coffee is the shop's biggest seller. The menu has a decidedly English flair (Jonathan is a native Londoner), with scones and crumpets served with clotted cream and strawberry preserves. There's also quiche, and gluten-free and vegan options. Kid-friendly snacks include fruit cups, Goldfish crackers, string cheese, juice and milk. 
"The Teapot is great because it allows mothers to relax and enjoy their coffee knowing that their kiddos can play in a safe environment," says Monica Brown, the mother of 2-year-old twins. 
Her friend Casaundra Donahoe, mother of a 2-year-old and a 6-month old, agrees. "It's nice to not have to worry about if your kids are entertained or staying seated while you enjoy some coffee and a pastry," she says. "And the other customers are in the same boat as you as parents, so you are free of any judgment."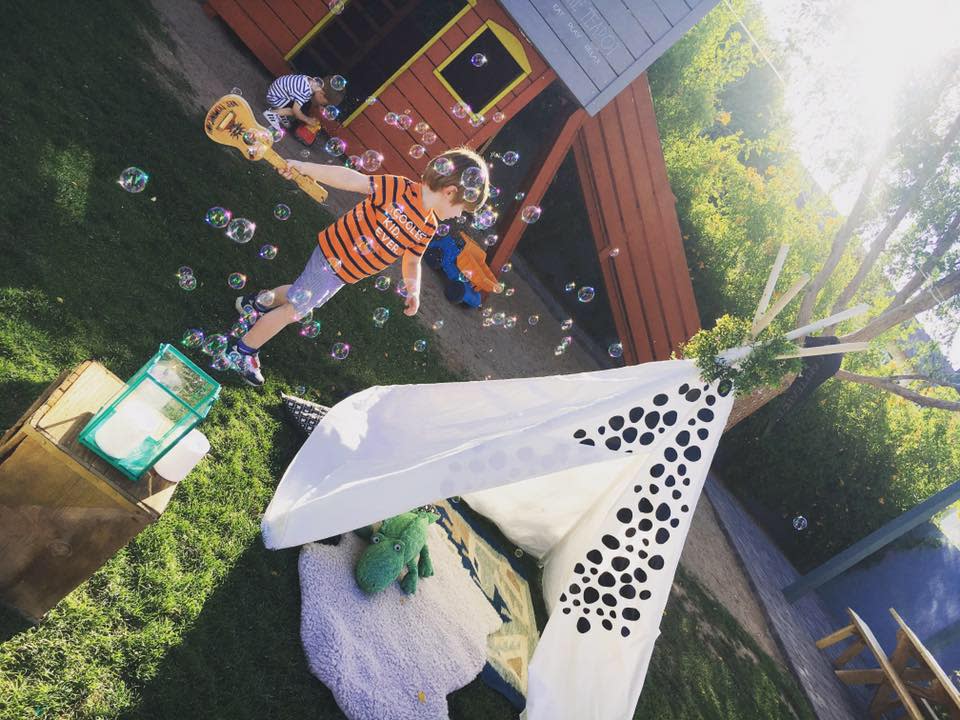 The Teapot is also a popular event space for baby showers and birthdays; it also hosts monthly "Mad Hatter Tea Parties" and "Camp Teapot," a faux camping experience for youngsters. In the future, the Prings hope to expand the shop's hours and menu. 
The Teapot charges a $2 fee per child (aged 1-8), which, according to its website, "helps preserve our space, keeping it clean and open so parents can relax whilst the little ones play." 
As for those who don't have tykes in tow? There's room at The Teapot for them, too. Pring says Phoenix Mayor Greg Stanton popped in for a meeting one morning, and there's a regular who paints while drinking tea in the front garden.

The Teapot 
818 N. Fifth Avenue, Phoenix 85003
www.theteapotus.com