Visiting Greater Phoenix? Consider coming early or staying an extra day or two to explore. Many of Arizona's crown jewels—from the Grand Canyon to Sedona's red rocks—can be done as day trips from Greater Phoenix.
90 Minutes Away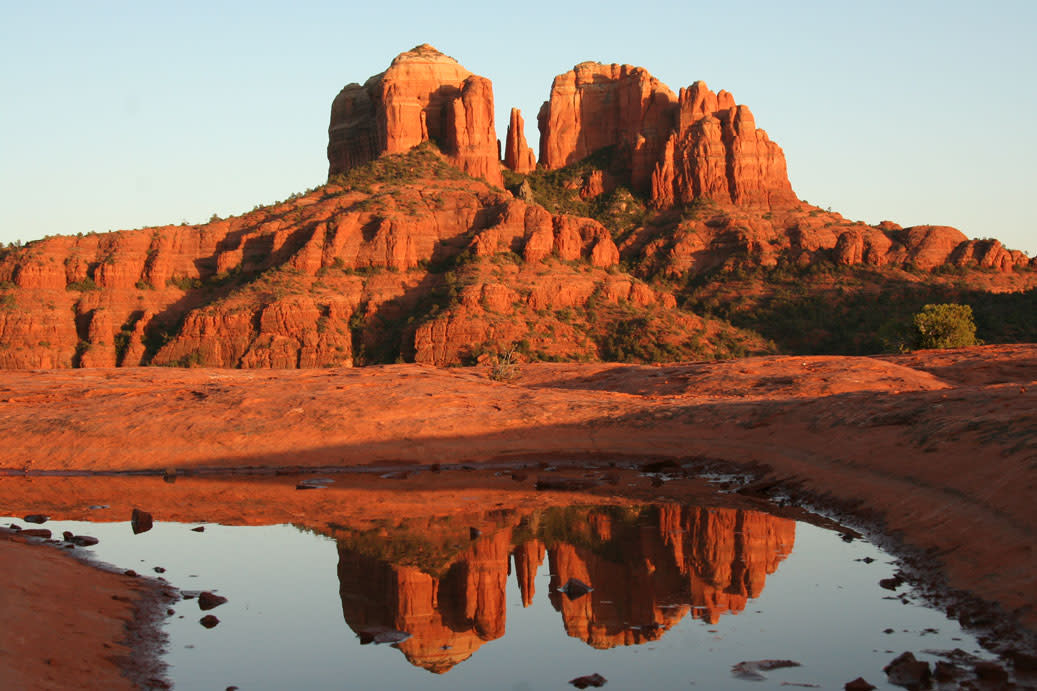 Cathedral Rock in Sedona
Scenic Sedona, in north-central Arizona, is worth the drive even if you're just going there to post breathtaking red-rock vistas to your Instagram. Do, though, get out amid mesas, cliffs and canyons to hike, mountain bike, take a Jeep tour or feel the vibes at a vortex, a special place where Earth is said to emit energy.
In southern Arizona, Tucson's Arizona-Sonora Desert Museum puts you in the middle of the Sonoran Desert. Wear comfy kicks to explore this 98-acre, open-air facility where you can see javelinas, bobcats, coyotes and more in naturalistic settings, as well as learn about desert flora or get buzzed in a hummingbird aviary. Visit the museum's aquarium, which highlights the creatures of Arizona's rivers and Mexico's Sea of Cortez, or catch the Raptor Free Flight show, where untethered birds
of prey size you up.
2 Hours Away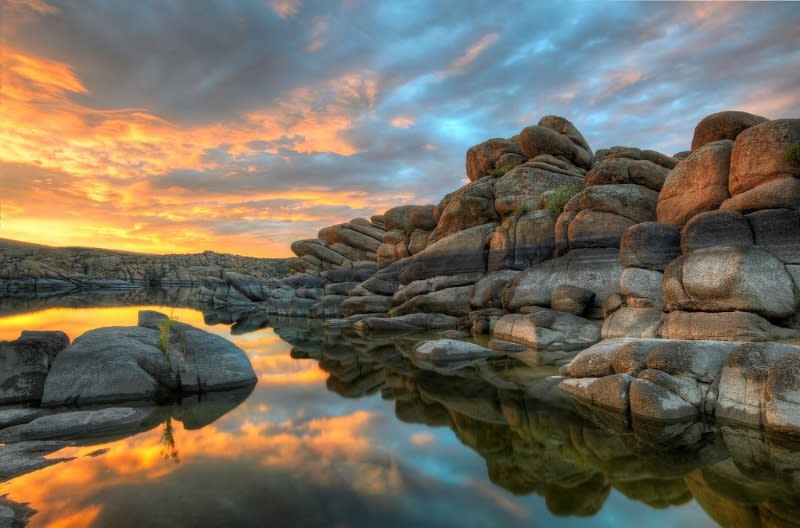 Watson Lake in Prescott
The towns of Flagstaff, Prescott, Jerome, and Cottonwood offer a new twist on the Old West, where you can belly up to the bar for a whiskey, see a resurrected ghost town or sample an Arizona syrah.
Prescott takes you back to the 19th century with a stately courthouse, gingerbread-trimmed Victorian homes and Whiskey Row, a saloon-lined street where cowboys, ranchers, and miners enjoyed libations. Restaurants, galleries and boutiques now tame Prescott, and the surrounding forest and small lakes have become outdoor recreation destinations.
Jerome is a copper town nestled on the side of Cleopatra Hill. It went bust after the Great Depression, only to blossom again as an arts community. Jerome's historic buildings now house galleries, restaurants, wine bars, and B&Bs.
Down the hill, Cottonwood's historic Old Town is the epicenter of the Verde Valley Wine Trail, a collection of vineyards, wineries and tasting rooms that have sprouted in this favorable terroir.
What's not to love about Flagstaff? It's a great mix of outdoor recreation, science, and culture. With the magnificent San Francisco Peaks as a backdrop, Flagstaff, in northern Arizona, is home base for hiking, mountain biking, rock climbing, skiing, and other adventures, and its historic downtown bustles with chef-driven restaurants and craft-beer breweries. Visit Lowell Observatory to scan the skies, or head to the Museum of Northern Arizona to discover the natural history of the surrounding Colorado Plateau. Route 66 fans can get their kicks on the segment that runs through Flagstaff by visiting a vintage diner or the legendary Museum Club, a former taxidermy shop and museum turned roadhouse.
4 Hours Away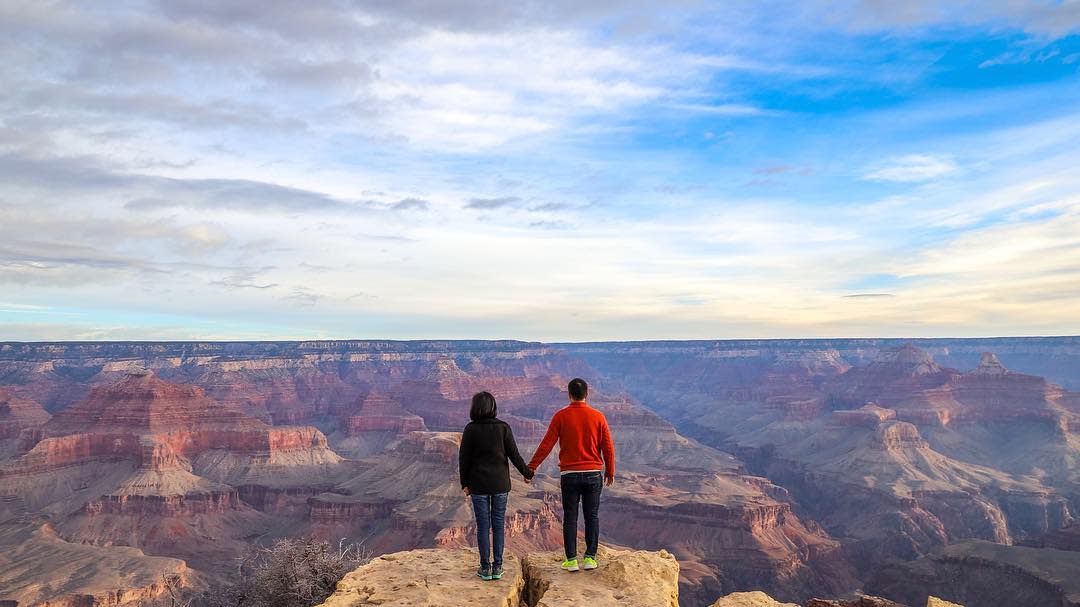 Grand Canyon National Park
Iconic Grand Canyon National Park, the northern Arizona landmark known around the world, offers dozens of "ooh and aah" viewpoints along its popular South Rim, where you'll also find restaurants, shops, and lodging. You can get there by car or bus or via the vintage Grand Canyon Railway, a leisurely trundle into the park from nearby Williams. Trails along the canyon's rim put you next to stunning vistas, while museums, interpretive sites, and friendly rangers help flesh out the canyon's story. Time your visit to see the park's famous mules clip-clopping tourists up and down the Bright Angel Trail. Guided bus tours are an option to see the park's more remote attractions.
Park It
In addition to the Grand Canyon, Arizona has 21 national parks showcasing the area's beauty. Here is a handful within a three hours' drive from Phoenix.
Montezuma Castle National Monument protects a number of pre-Columbian Sinagua cliff dwellings located in Camp Verde.
Saguaro National Park flanks Tucson to the east and west and offers hiking and driving routes that highlight the nation's largest cactus—the saguaro.
Tonto National Monument lies northeast of Phoenix in the Tonto National Forest and showcases the flora and fauna of the upper Sonoran Desert as well as cliff dwellings of the Salado culture.
Tuzigoot National Monument features a multi-story pueblo ruin on a limestone and sandstone ridge just east of Clarkdale.
Walnut Canyon National Monument is located southeast of Flagstaff and showcases a gorgeous canyon as well as Sinagua cliff dwellings.
Wupatki National Monument lies between the Painted Desert and the ponderosa highlands of northern Arizona and features ancient pueblos, red-rock outcroppings, and miles of prairie.
For a complete list of Arizona's national parks, visit nps.gov/state/az/index.htm.
This article originally appeared in the Visit Phoenix 2020 Meeting & Travel Planner Guide.