There is a lot to see and do in Phoenix. But our city is also a hub for a number of memorable day trips that allow you to explore Arizona for the day and still be back for dinner in Phoenix. Just over three hours from Phoenix is Bisbee, a former copper mining town now known for its walkability, eclectic art galleries, unique architecture and a melting pot of residents.
Our friends at Discover Bisbee have shared the top 10 things to do in their town:
1. Explore on foot
Give your car a break and explore Bisbee on foot. Talk a walk through town and conquer the many stairs Bisbee is known for. The stairs were built in the 1890's and augmented and repaired by the Works Progress Administration in the 1930's.
As you stroll and climb through town, you'll see beautiful little gardens and architectural embellishments that have been done to old miner's shacks. Keep an eye out for the numerous murals and street art throughout town.
Hikers can head up Bisbee's own "B" hill with the little chapel at the top or trek along the paths in the numerous side canyons that spill into Tombstone Canyon and Brewery Gulch right in town.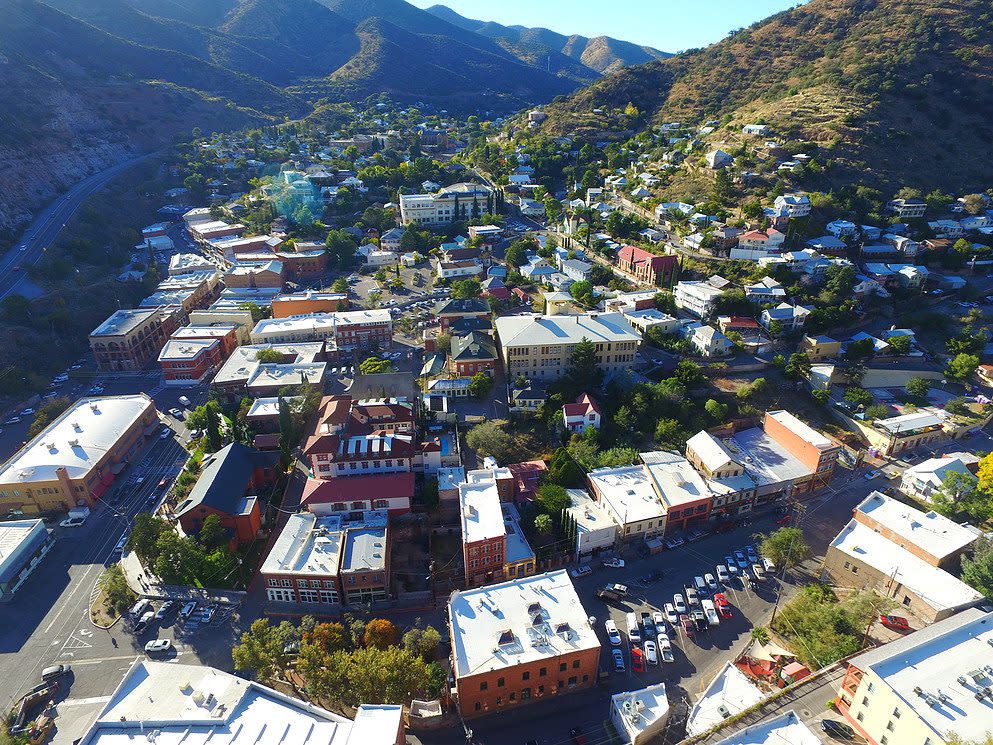 Aerial view of Bisbee
2. See the works of sculptor Ben Dale
Some examples of his craft are the angels in back of 39 Main Street, the fence at the top of Clawson Street, and the door of Cafe Roka.

3. Explore historic buildings
Bisbee is old but the parts still work well! The town is home to a number of businesses with rich histories such as the Copper Queen Hotel, Copper Queen Library, Bisbee Grand Saloon and Warren Ballpark.

Copper Queen Hotel
4. Bisbee 1000 Great Stair Climb Race
Climb the 1,052 stairs on the nine staircases of the Bisbee 1000 Great Stair Climb Race. Each set of stairs has a unique mural at its foot.

5. Monsoon season
Sit back and let nature put on a show as the rain falls, the thunder cracks and lighting strikes during monsoon season, July through September. Get a photo-worthy view of the spectacular show from vistas near the airport.
6. Queen Mine tour
Don a hard hat and miner's headlamp and head underground for the Queen Mine tour. Retired Phelps Dodge employees show visitors what life was like working in the mines of Bisbee, which produced a staggering eight billion pounds of copper in almost 100 years of operation. It's also a great way to beat the summertime heat, as the mine is always a cool 47 degrees Faherenheit (8 degrees Celsius).
478 Dart Road, Bisbee 85603
520-432-2071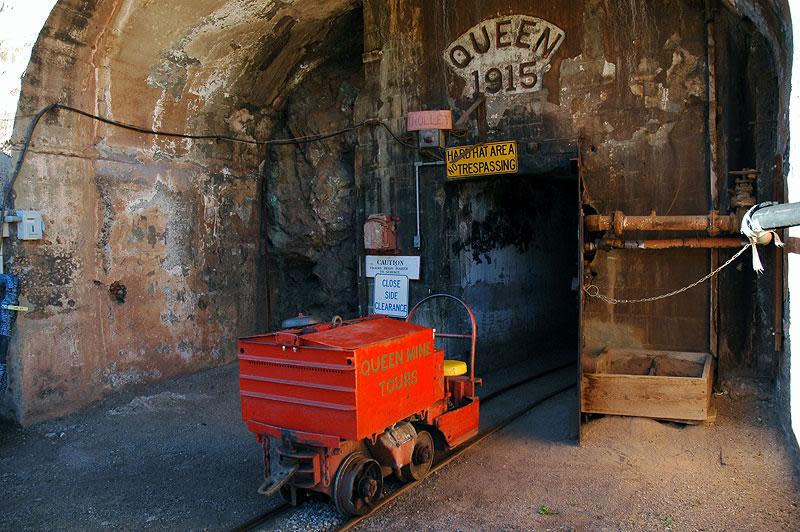 Queen Mine Tour

7. Play golf
Challenge yourself on the second longest golf hole in the United States, and the only par-6 hole in Arizona: The 767-yard Rattler at Turquoise Valley Golf Course.
1794 W. Newell St., Naco 85620
520-432-3091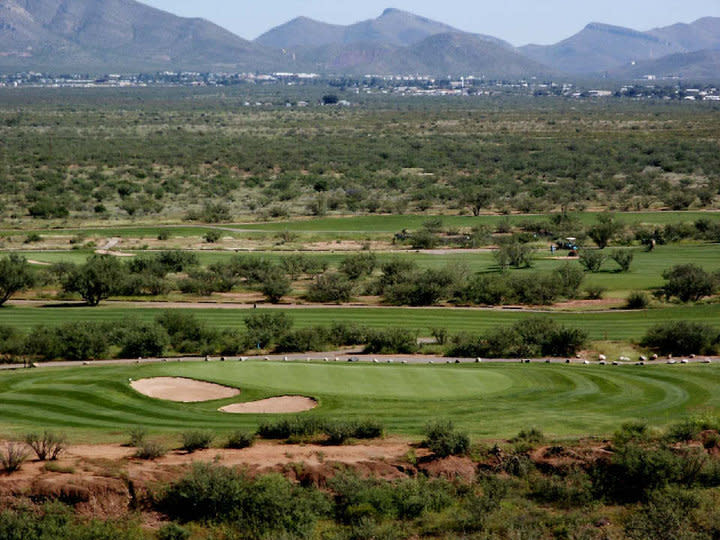 Turquoise Valley Golf
8. Evergreen Cemetery
First established in 1892, Evergreen Cemetery is the final resting place for more than 10,000 people.
Evergreen Cemetery, Bisbee 85603

9. Bird watching
Bisbee is a hub for some of the nation's best bird watching. From October to March, get up close to the 20,000 sandhill cranes that winter at Whitewater Draw Wildlife Area, 13 miles east of Bisbee. During that same time of year, take a 45-minute drive west of Bisbee to see 15 different species of hummingbirds in the scenic Ramsey Canyon Preserve.
10. Explore these magnificent mountain ranges nearby
Explore the spectacular rock formations and ghost towns in the Dragoon Mountains , the Wonderland of Rocks in the Chiricahua Mountains, and the Huachuca Mountains. Don't forget to bring plenty of water!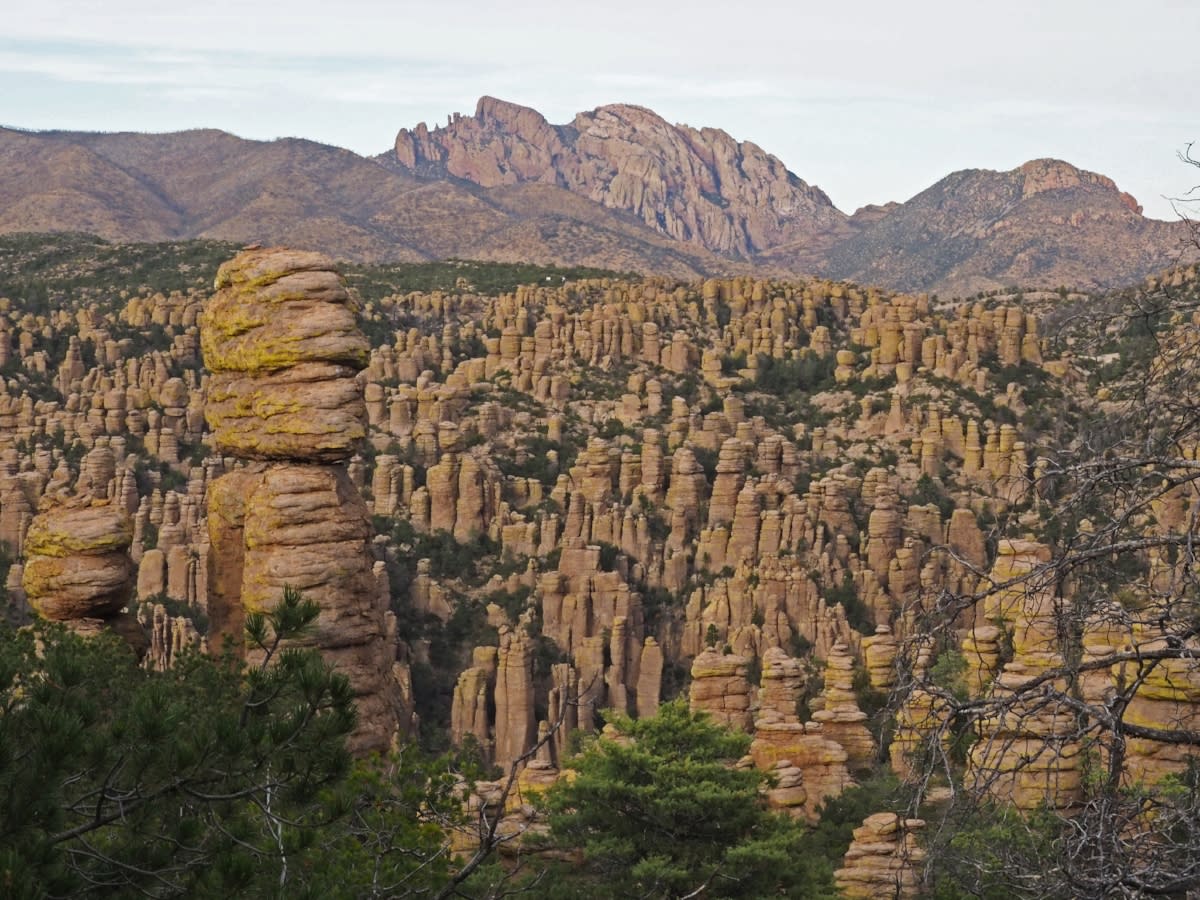 Chiricahua Mountains