The clothing and lifestyle boutique Phoenix General was never intended to be a brick-and-mortar shop.
"Originally, our idea was for an online store," says Kenny Barrett, who co-owns Phoenix General with his partner Joshua Hahn. "It was to be a cooperative retail online space with local artisans."
In 2008, Barrett and Hahn operated the urban farm Growhouse and artist collective GROWop along Roosevelt Row in downtown Phoenix. Both spaces served as community hubs of the then-burgeoning neighborhood.
"We created relationships with artists, makers, vintage collectors," Barrett says. "People paid attention. I think it was a downtown pride thing, and a creative community pride. Everyone was, and is, super supportive."
Barrett and Hahn ran Growhouse for six years until the property was sold for development. That's when they turned their attention to a new project: an online clothing and home goods store. The vision for the shop shifted slightly when a unique opportunity arose.
"Our friends at Framed Ewe Optical found a space and invited us to join," Barrett explains. "So in 2016, we opened Phoenix General as a real store" at The Colony in Central Phoenix's Uptown neighborhood.
The brand gained traction as a purveyor of otherwise hard-to-find quality goods and, three years later, Barrett and Hahn returned to their downtown roots. In 2019, they opened their second location, Phoenix General Downtown, in the Roosevelt Row Arts District.
"Now, you look around Roosevelt Row and you see all this vibrancy, and it's hard to imagine that [this is] where we started," says Barrett.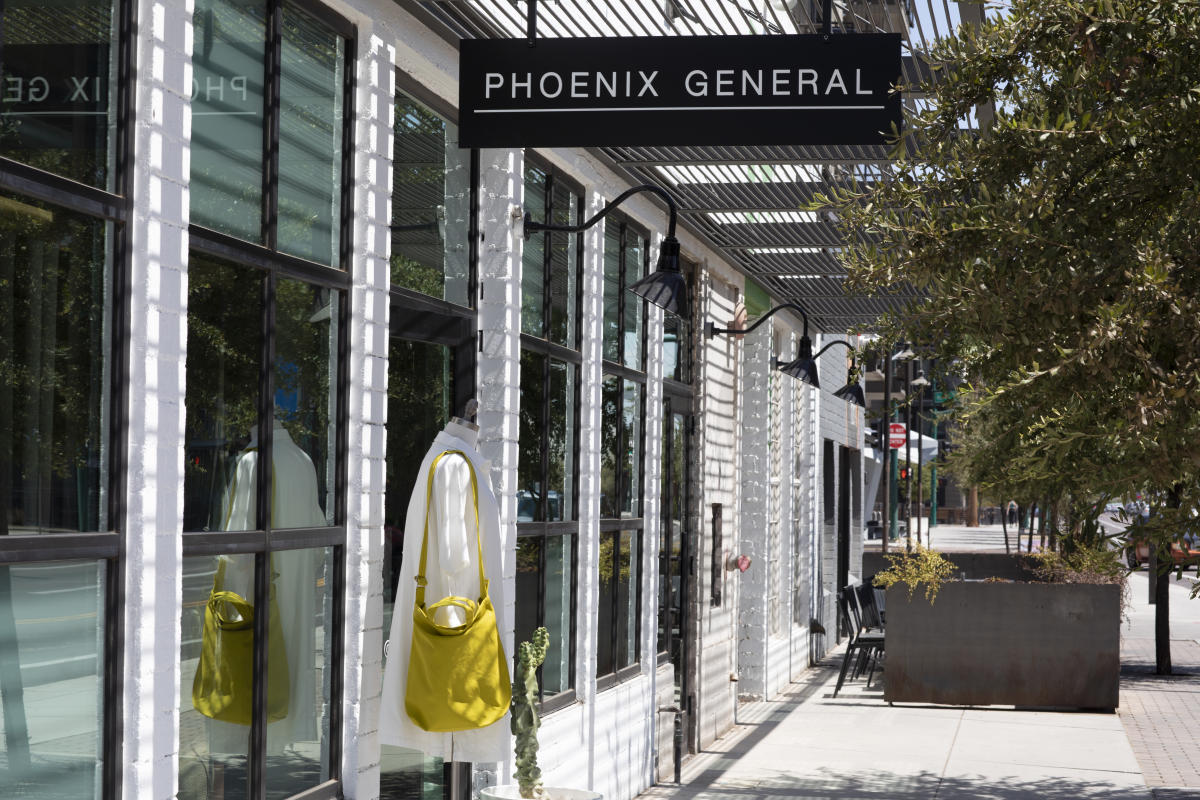 Phoenix General's downtown storefront in Roosevelt Row.
Step inside either of Phoenix General's locations and you'll feel as though you're entering an artfully designed and lovingly curated museum space. But not in the stuffy "don't touch a thing" way. In fact, the on-trend shirts folded in brightly colored piles, the rows of tiny potted succulents and the tabletops stacked with handmade cards and bundles of creosote welcome hands-on browsing.
Barrett and Hahn not only find inspiration in the surrounding Sonoran Desert, but they also take great care in selecting the Arizona artists and artisans whose work they sell in the shop. You'll see necklaces and rings by Tucson designer Heliotrope, fragrances by Arizona brand La Curie and leather wallets, bags and belts from Phoenix-based Ezra Arthur.
"We carry local, national and international goods," Barrett says. "The thread that binds them is quality and artistry."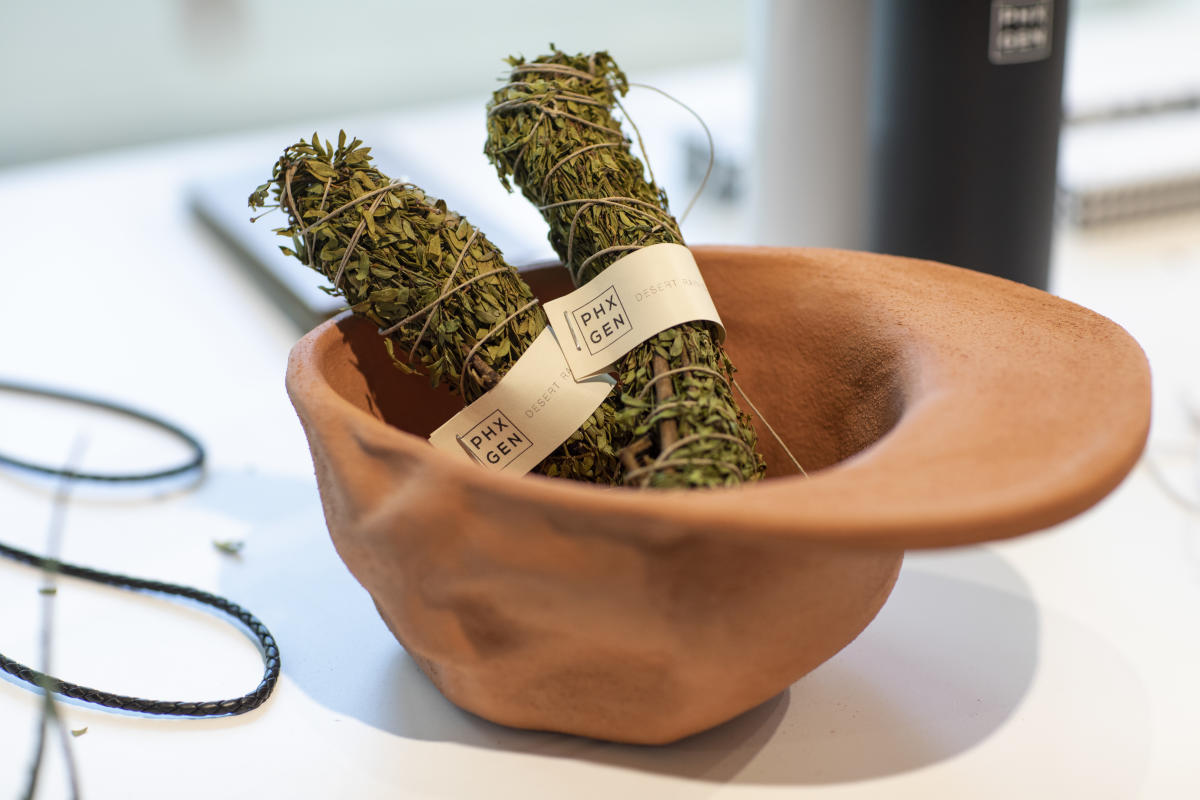 Phoenix General's hand-bundled creosote.
And then there are those aforementioned creosote bundles.
Sustainably harvested from the Sonoran Desert's creosote bush, these bundles of leaves and twigs are wrapped in hemp and intended to hang in the shower. When wet, they release the sweet, earthy aroma reminiscent of the desert rain.
"We can't keep them in stock," says Barrett. "People love them. They buy the bundles and send them to friends and family who aren't here, but who are from here. It's a Southwest thing. Smelling the creosote is such a nostalgic experience."
In addition to offering a distinctly desert retail vibe, Phoenix General supports a variety of causes through their merchandise. In 2019, the shop sold T-shirts emblazoned with the phrase "Generic Queer," a reproduction of a shirt from a 1980s-era Pride March. The proceeds benefitted the American Civil Liberties Union (ACLU), and Phoenix General sold out of the limited run almost immediately.
"There's a lot of room for us to tap into the LGBTQ+ channels; anytime we have, everyone is always really into it," Barrett says. "Phoenix is ripe and full of opportunity. There's room to do things here that haven't been done before." 
Phoenix General Uptown
5538 N. Seventh St., Phoenix
602-237-6922
Phoenix General Downtown
214 E. Roosevelt St., Phoenix
623-248-8686