Forget the phrase "liquid courage." For Chip Mulala, craft beer from Arizona is filled with inspiration and a sense of place. As the self-proclaimed Minister of Craft Beer, he jokes that he's been saving souls one pint at a time for more than 13 years.
His tongue-in-cheek title is not without legit credentials. Mulala has helped two breweries grow into the state's second and third largest. He's also a past president of the Arizona Craft Brewers Guild, where he helped lead the state's breweries through a time of immense growth. The guild now boasts a membership of 100 breweries.
Officially, Mulala is the director of sales and marketing for Huss Brewing Company, where he's helped grow the husband-and-wife-run company into Arizona's third-largest producing brewery (check out a few of our favorites here). Mulala says the coolest thing about his varied roles in Arizona's craft beer world has been to see it from a variety of perspectives.
"It was a really niche, geeky thing and now people are taking such pride in local brands," he says. "I never would have thought you would find our beers at Costco!"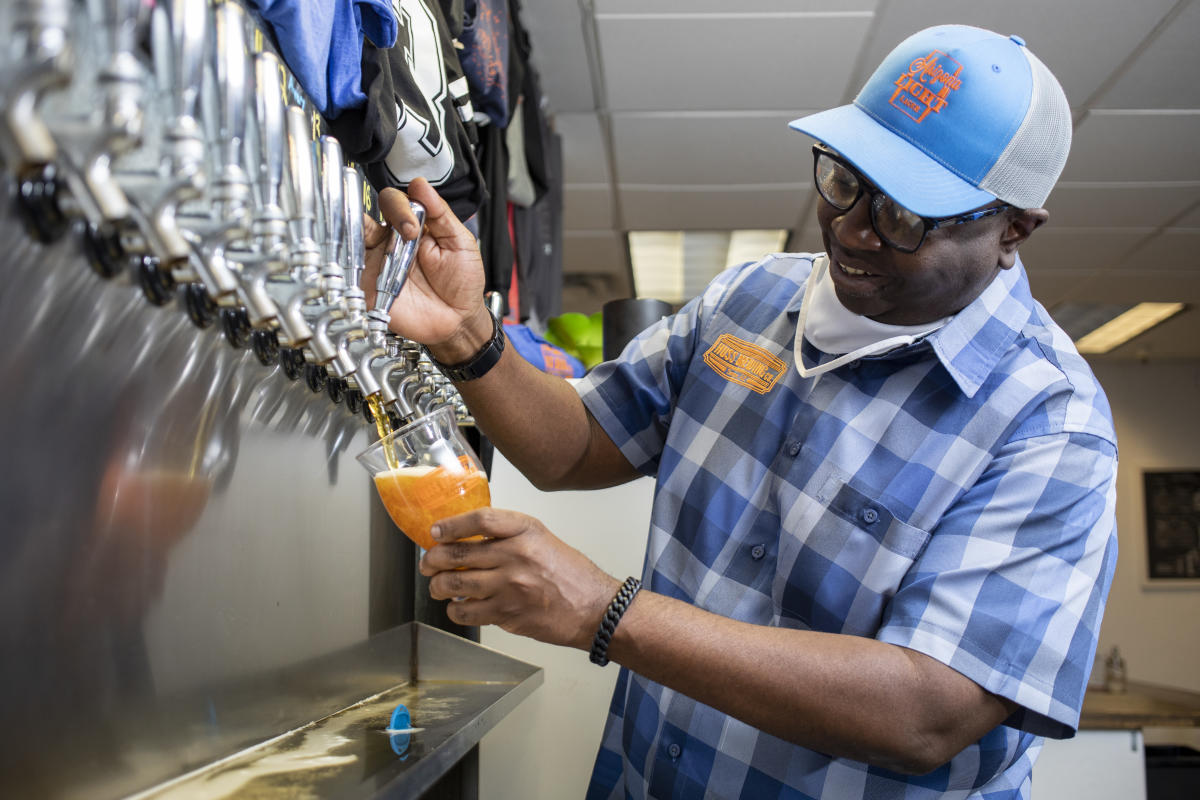 This shift to the mainstream has been the biggest change in Arizona's beer scene in his tenure, he says. But true to his mission, converting shoppers to craft beer is not about the dollars, but the soul. For Mulala, the passion to drink local is where Arizona stands out.
"We're very Arizona-centric," he explains. "It's when you are inspired by the place you call home."
At Huss Brewing, beers like the bright and refreshing Scottsdale Blonde Kolsch and the citrus-forward Papago Orange Blossom wheat take their inspiration from iconic Arizona places. Other styles are inspired by the community like the Papago Desert Sage, an orange IPA first brewed for the co-owner's running group after trail runs in the McDowell Mountains.
And this summer, Mulala and Huss were inspired to create a Black Is Beautiful stout as part of a nationwide brewing initiative to raise awareness to the injustices that many people of color face daily. Mulala said the project fit right in with the Huss DNA, which has always supported causes close to the community.
"It spread a message of hope and inclusivity. That's what we're all about," he says.
The limited run of the stout has sold out, but not before raising $5,000 for the Greater Phoenix Urban League.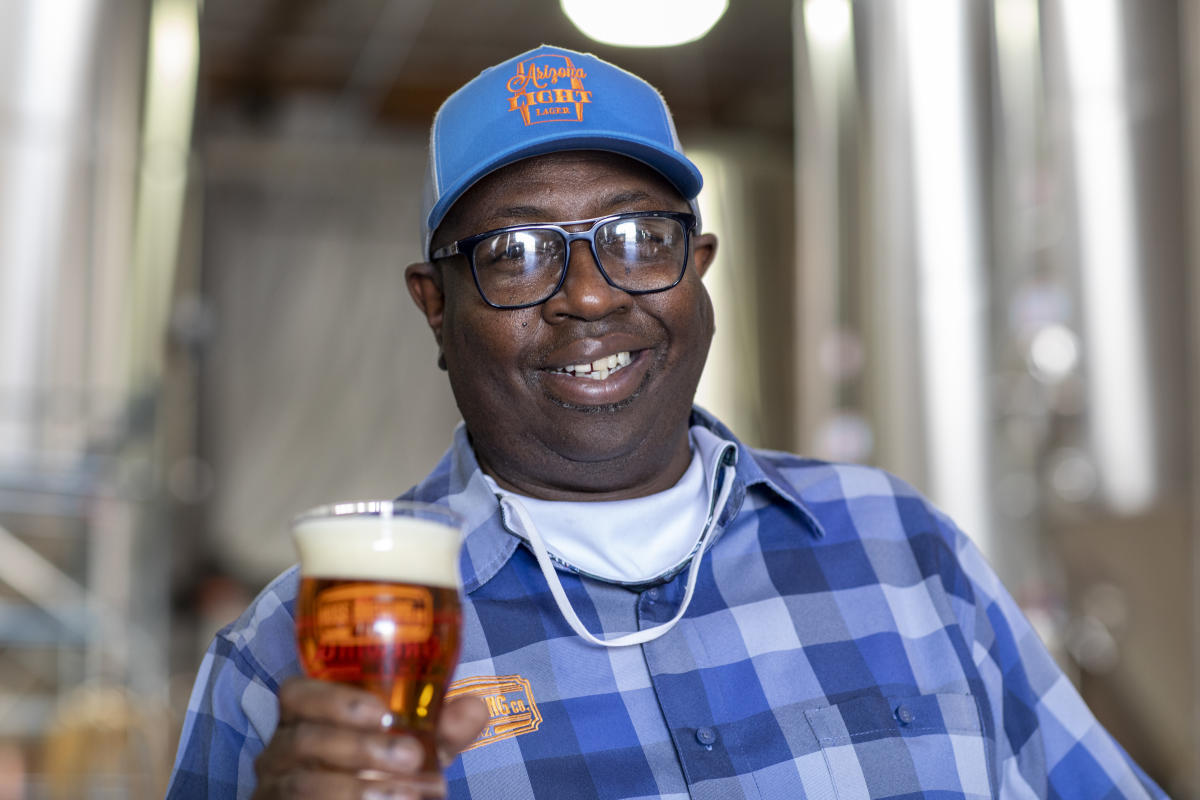 Even before the national outcry this summer, Mulala has worked to raise awareness and opportunity for people of color in the brewing industry. With less than 2% of breweries owned by people of color, he explained it's always been a big issue in the national brewing scene.
Mulala says most don't know that there are opportunities in the industry and he works to raise that exposure "so that if someone is out there looking for a career path, do they even know that this is an option?"
Huss Brewing has done its share of pivoting at its two taprooms during the pandemic, from offering groceries at its Uptown location to doing curbside pick-up. Both spots are now open with limited occupancy but plans for a third location are currently on hold. No matter what the future holds, Mulala says the commitment to connect with the place where we live holds strong.
"We have an amazing team that are innovating and constantly experimenting," he says.  "Whenever you come by the brewery, there will always be something interesting on tap."
Huss Brewing Company Taproom Locations:
Uptown: 100 E. Camelback Road, #160, Phoenix
602-441-4677
Hours:
11 a.m. to 9 p.m. Monday through Thursday 
11a.m. to 10 p.m. Friday & Saturday 
11 a.m. to 8 p.m. Sunday
Tempe: 1520 W. Mineral Road, Ste. 102, Tempe
480-264-7611
Hours:
3 to 8 p.m. ​Monday through Thursday
3 to 10 p.m. Friday
12 to 8 p.m. Saturday
12 to 6 p.m. Sunday
Phoenix Convention Center: 225 E. Monroe St., Phoenix
602-607-5370
Hours:
3 p.m. to 9 p.m. Tuesday
11 a.m. to 9 p.m. Wednesday, Thursday and Sunday
11 a.m. to 10 p.m. Friday and Saturday
Closed Monday