Proof Bread's pastries and baked goods have a new home in Phoenix to offer all of the Old World artisan, fresh-baked goodness it's known for.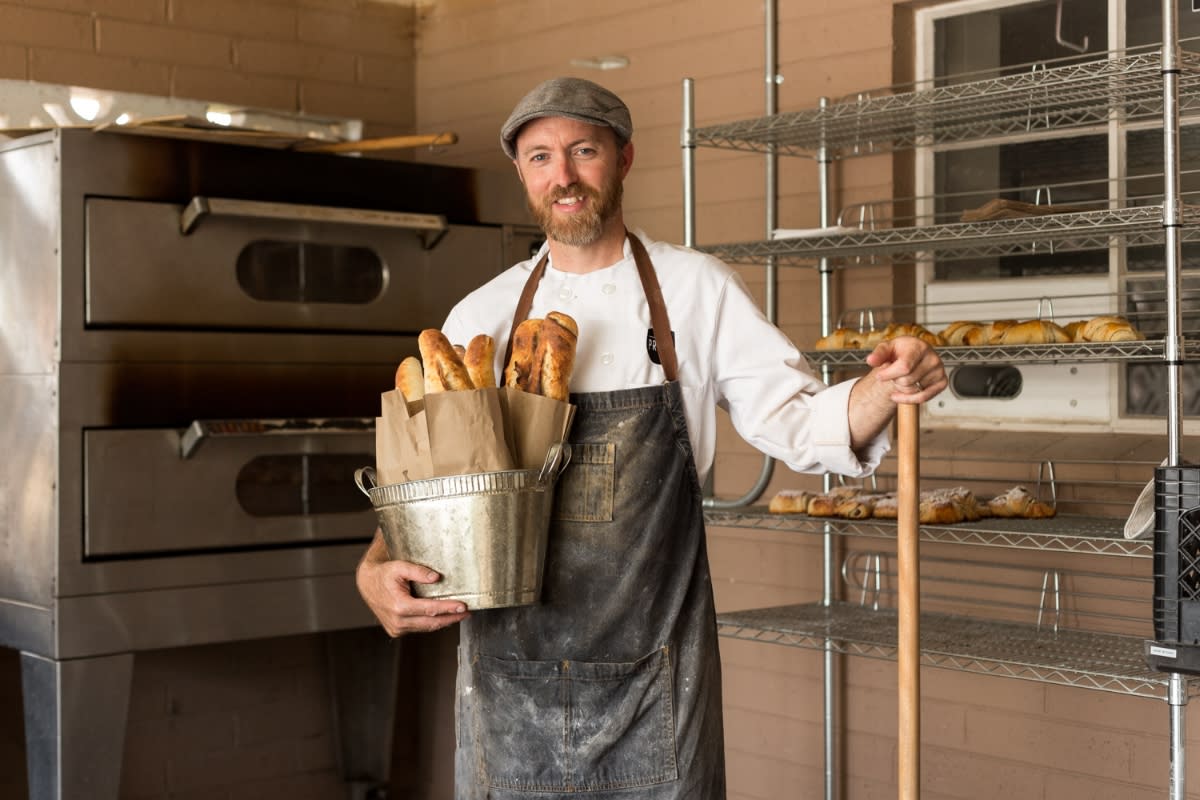 Proof Bread's Jared Allen (Photo by Mark Lipczynski)
Like all new business owners, Jared Allen was looking for his place in the world.
Specifically, Allen was looking for a space that could be a home away from house, so to speak—a house that's been home to his growing pastry and baking business, Proof Bread, since day one.
Back then, it was merely a hopeful hobby and an Instagram page that gained attention from a little—OK, pretty big—recognition as a finalist in Martha Stewart's 2014 American Made awards. That's how many great things are so often born, aren't they? Hobbies that overfloweth.
Indeed, one need not assume that the demand for freshly baked goods—the good stuff, you know, properly-made croissants in a city with too little of them—is outpacing what a Mesa home, a wife and five growing kids can fit.
In a new space, Allen—a true champion of the Arizona cottage food law that allows sale of homebaked goods and confections—is looking to step things up a notch, not only to showcase his baked goods in a storefront and production space setting. Ideally, he says, in a space that could also help facilitate his pizza project, Eight Twenty Four. Started with partners Myke Olsen and Devyn Gillepsie, the endeavor has been hosting private pizza dinners around the East Valley.
Luckily for Allen, an opportunity has opened up—a restaurant, bakery and market all under one roof at Merchant Square Marketplace in Chandler.
"I'll have a retail home, be able to up my production and expand my selection, and I'll be able to maintain my existing outlets, all within biking distance of my home," says Allen. "My heart is in the East Valley and I desperately want it to be great."
With a grand opening tentatively set for Nov. 5, Proof Bread's new home will offer all of the fresh-baked goodness it's known for.
"I'll be selling pastries and breads, simits (circular bread encrusted with sesame or other types of seeds), kolaches, English muffins, and more. I've been working on some new recipes that I'm very excited about, too," Allen says. "We won't be doing pizza just yet, but we hope to add that in the future."
Allen's pastries are still being served at the Mesa and Gilbert farmer's markets, Bergies Coffee in downtown Gilbert, and at Peixoto Coffee Roasters in downtown Chandler. There you can usually find a pan au chocolate on the menu that's different from many you may encounter. It's naturally leaved, meaning he uses no commercial yeast to raise his dough—just time and the "little things" in life.
The benefit, he'll point out, is better flavor above all else, a complexity and a sense of terroir. So if finding a good pan au chocolate in the East Valley was always the goal, it's already a reality.
Note: Proof Bread is now open in American Way Market.
Proof Bread
American Way Market
1509 N. Arizona Ave., Chandler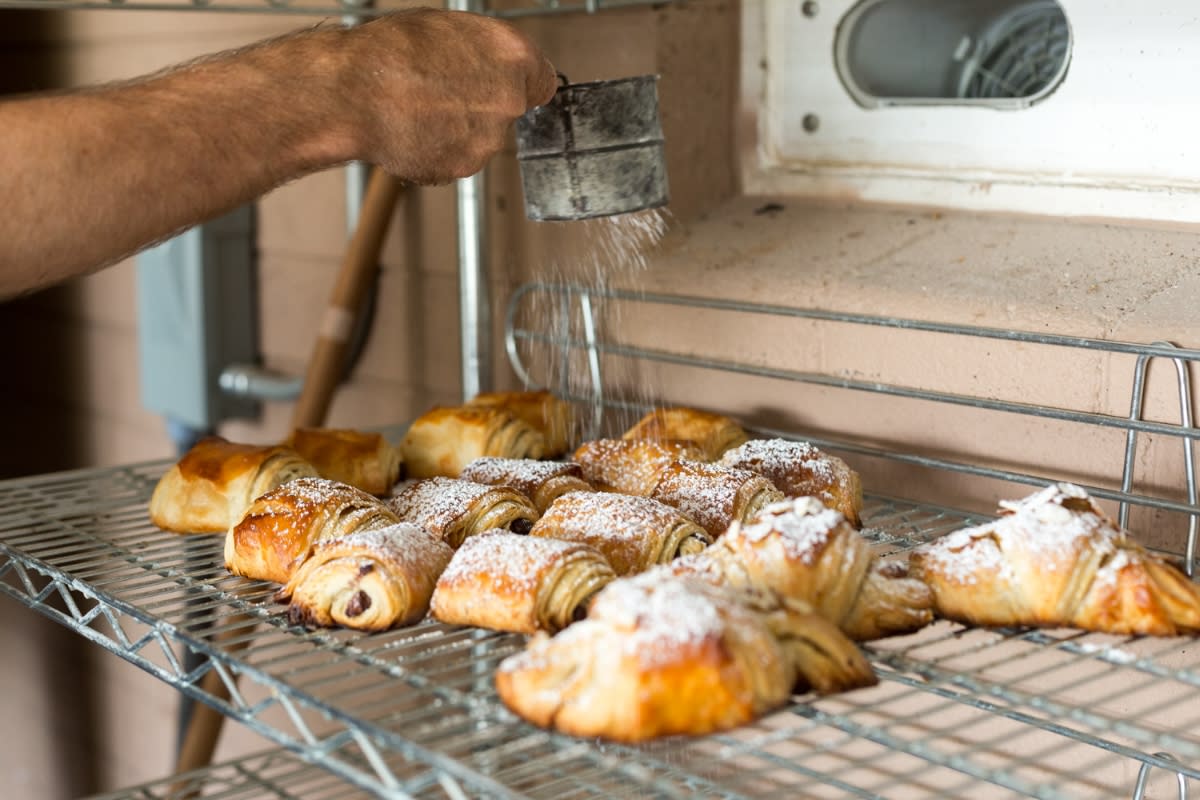 Photo by Mark Lipczynski